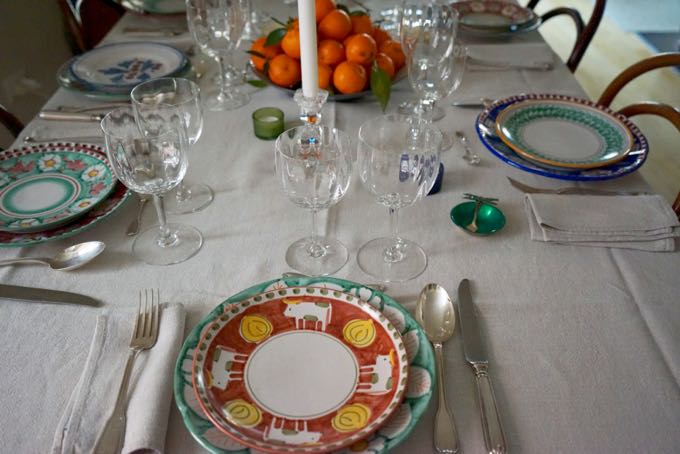 I've been fascinated with cookbook clubs recently. I have to say that when I read this article I didn't even know they were a thing. Book clubs, yes. But a cookbook club was, oddly, new to me. The way it works is that you form a club, and once a month you meet at one of the club member's houses and each person cooks one dish from a chosen cookbook. Brilliant, right?
I have so many cookbooks I would put on that list for the imaginary club I've already organized in my head. At the top of this list (and it may be because it's been sitting on my kitchen table for the last few weeks) is my friend Rolando's new book Autentico. Not only did I want to cook my way through this brilliant and gorgeous book, but what fun it would be to have my friends cook too, and we could all come around the table, sharing a delicious feast.
Well, I did organize the dinner, but with my own twist. I admit I totally failed on the Cookbook Club front (although that's still a possibility for the future). I did, however, manage to get one friend to prepare ALL the dishes for the party. Clever, right? Actually, it was more than clever. I invited Rolando himself to come down from Florence for the night to cook up a storm. As Rolando would say "How lucky am I?"
Since I was hopelessly overwhelmed by choice in planning the menu, Rolando made the decision to make the entire meal all about this season's freshly pressed olive oil, olio nuovo. So he came down on the train loaded with bottles full of bright green elixir. One bottle from Sicily and another from Tuscany, and a massive bunch of cavolo nero to turn into our main dish.
The Menu
Aperitivi
Negronis , olives & taralli: If you happen to be in Rome and happen to be at the Testaccio Market make sure you stop by Box 90 for Artenio's taralli. My favorite are the ones flavored with hot red peppers. The olives are black ones that are available this time of year from the market. They are on the sweet side, and I marinate them with lemon, orange and garlic for an hour or so.
Antipasto
Fettunta with Olio Nuovo: Otherwise known as bruschetta, Rolando toasted thick slices of Roman bread on the tostapane over a gas flame, rubbed them with garlic and we literally drowned them in new oil. (Autentico, p. 73)
Puntarelle with Olio Nuovo and Colatura: Rather than use anchovies, which is traditionally Roman, Rolando brought along a small bottle of colatura and we used that which was AMAZING!!
Primo
Farinata con Cavolo Nero e olio nuovo: This is what the big bunch of cavolo nero (Tuscan Kale) was for. It is basically kale soup, thickened with course polenta. It is pure comfort food and the perfect vehicle for more olio nuovo. (Autentico, p. 211)
Secondo
Fagioli e Ventresca con Olio Nuovo: This is one of those no brainer dishes that depend 100% on the quality of the ingredients. The beans came from a farmer in Umbria and cooked them slowly until they were velvety tender.  And the tuna was ventresca, the fatty, tender belly. If you've never had it, try it once and you'll be hooked. Beware: it's a special occasion treat since it's about 10 times more expensive than regular tuna. And of course, we poured rivers of olio nuovo on top. (Autentico, p. 114)
Dolce
Gelato di Pistachio con Olio Nuovo e Fleur de Sel: Yes, you read that right. Gelato with olive oil. And salt. It was a complete revelation and completely addictive. (Autentico, p. 334) Domenico picked up the gelato from Pica, which I think has the best pistachio in town. 
For all of the recipes you are going to have to refer to Rolando's book, Autentico, available here. For your convenience I've referenced the page numbers.
Drinks
Negronis to start.
For the first course we started out with a bottle of Chardonnay from Enzo Boglietti that my friend Sarah brought, and then moved on to a a bottle of Vellodoro Pecroino from Umani Ronchi once that finished.
We then had a bottle of Boglietti's Nebbiolo, before moving on to a bottle of Barolo (sorry forgot who it came from) (and yes, it has to do with the amount of wine drunken up to this point)
Earlier in the day I had received a bottle of grappa from my friends the Noninos. We managed to drink more than half of it, which helps to explain the sorry looking photos as the night progressed.
Setting the Table
Cocktail Glasses: I love these stubby frosted glasses and they are the perfect size for a Negroni. Not too big, they fill up nicely once the ice goes in. I got them as a gift one year from Nonino, as part of a promotion they were doing to encourage more grappa cocktails in the world (always a good thing)
Table cloth: Raw linen that I got ages ago from C.U.C.I.N.A. and is one of my favorites. You've seen this before and you'll see it again.
Plates: Solimene, from Vietri.I like to mix and match, and luckily as they break I am still able to replace them.
Serving Dishes: That gorgeous tureen with the peonies on it is part of my new obsession with ceramics produced by Ginori in their factory at Mondovi' in the 50's and 60's. They are hand painted and I've begun to collect them. This piece, though, was hiding in plain site in my mother-in-law's house. (yes, I took it). The other low bowl, with the little yellow flowers, which is perfect for pasta and big salads, is from Sbigoli in Florence. And the curly cue bowls holding the taralli and olives are from Sberna in Deruta.
Stemware: Bacarat: Montaigne
Candle sticks: Tiffany.
Votive Candle Holders: I got these about 15 years ago from Ikea and LOVE them. If you see something from Ikea and like it, then buy it. You never know when it will be discontinued.
Centerpiece: The bowl is another Ikea find that I love since it's low and wide and perfect for filling to overflowing with seasonal fruit. (again, it's discontinued). 
Silver and grappa glasses: Family heirlooms from Domenico's aunt.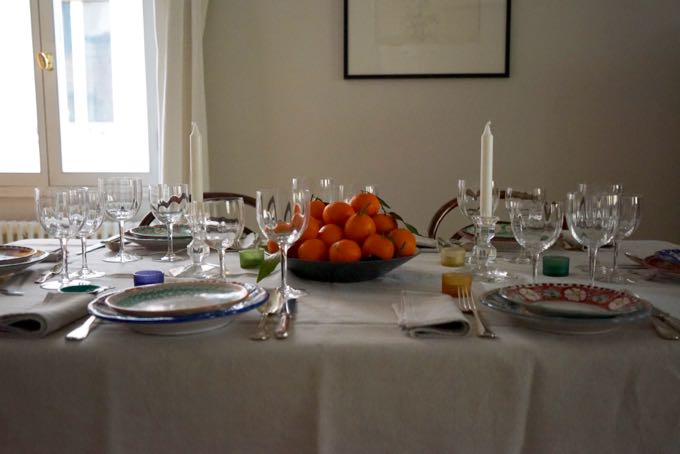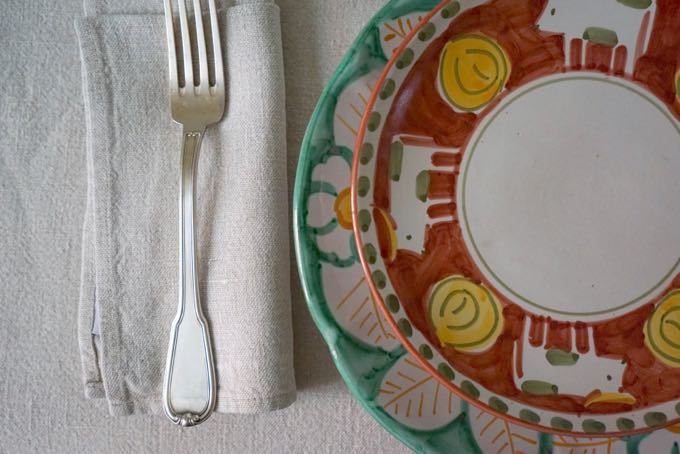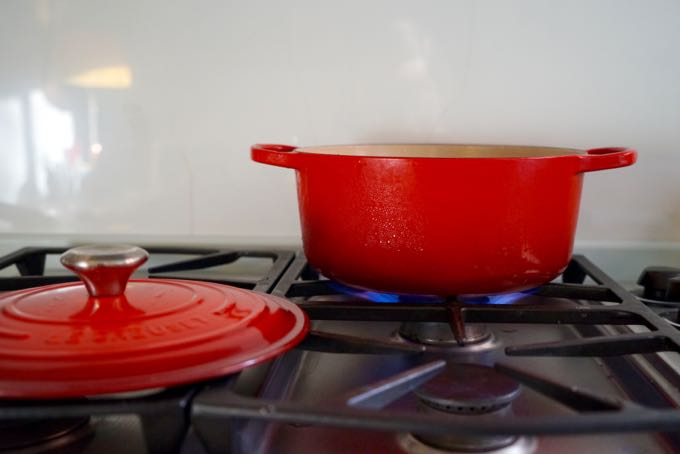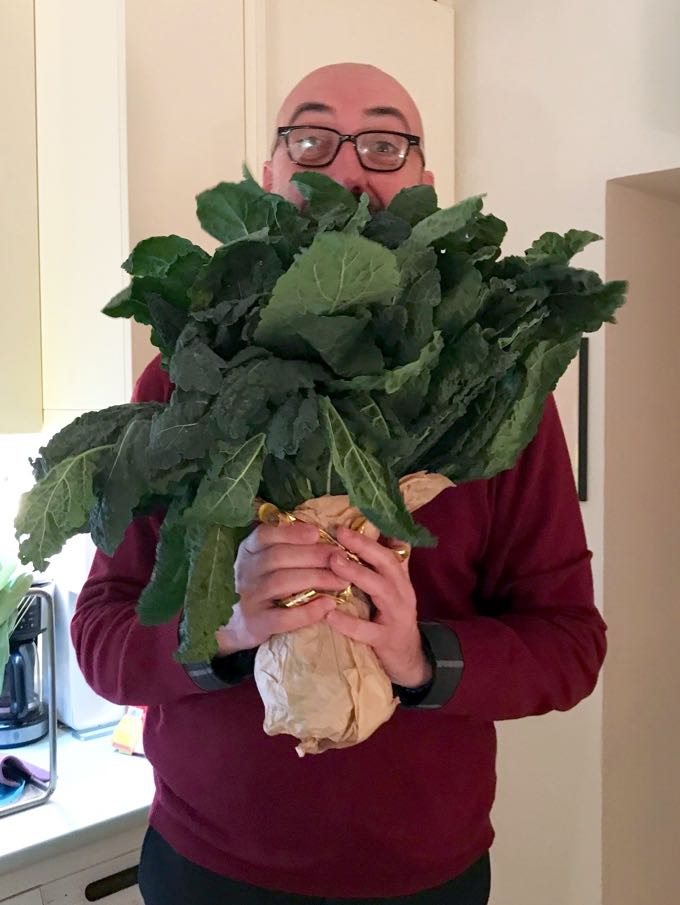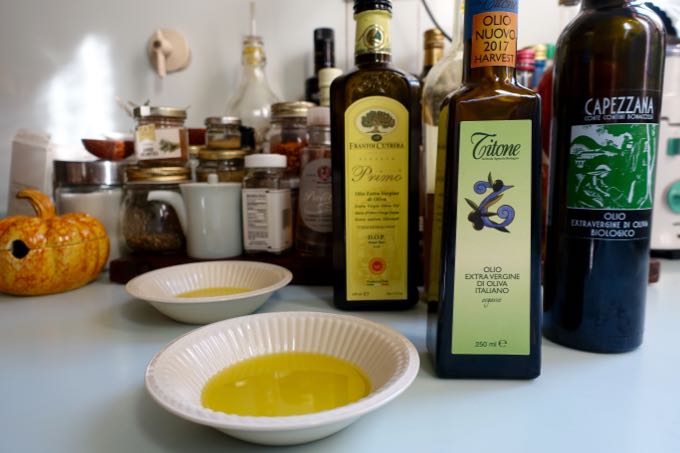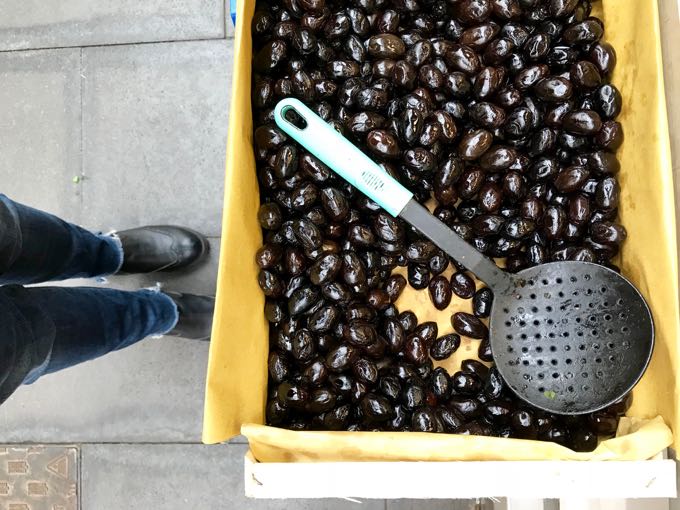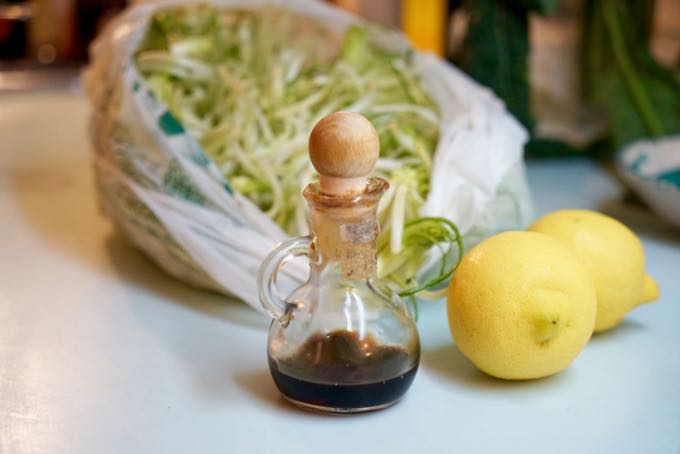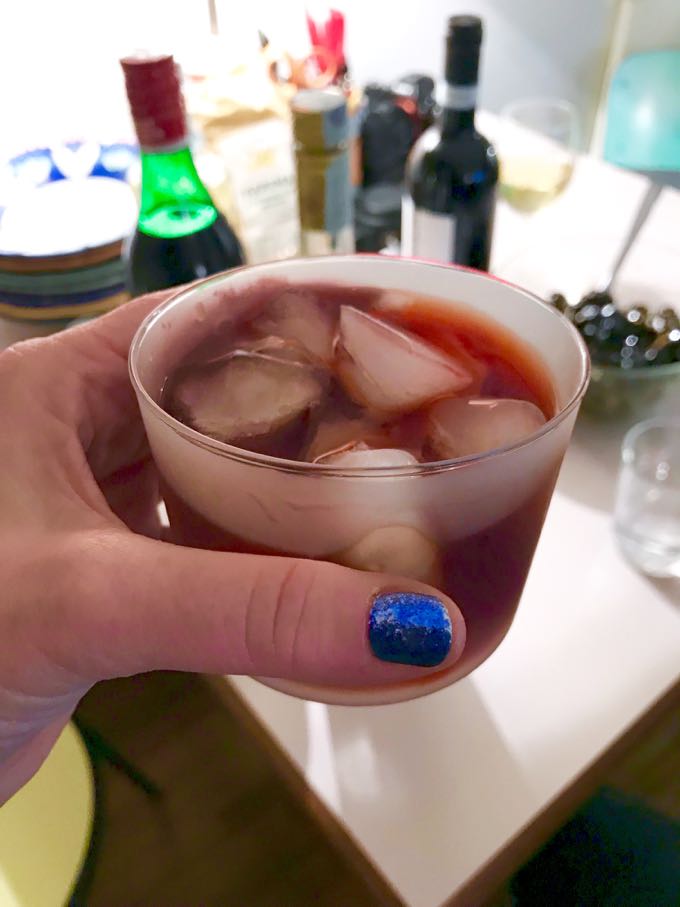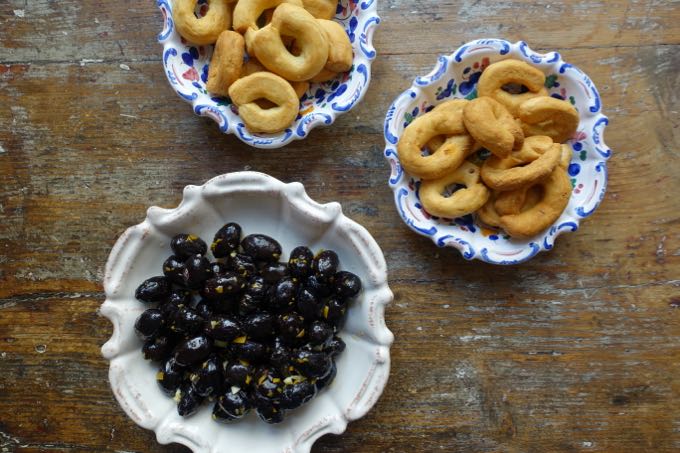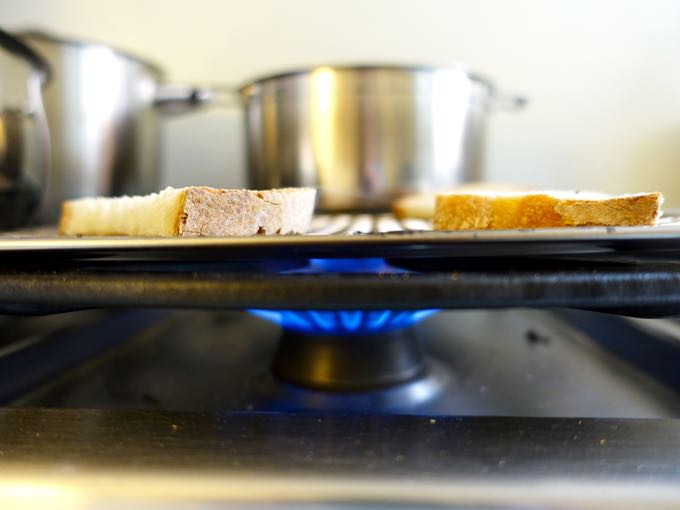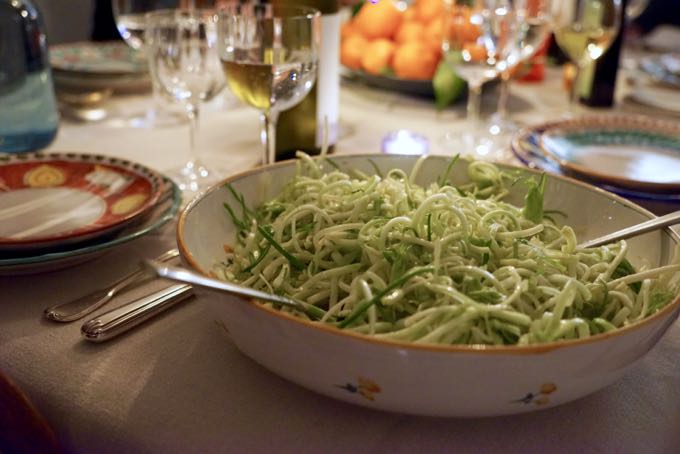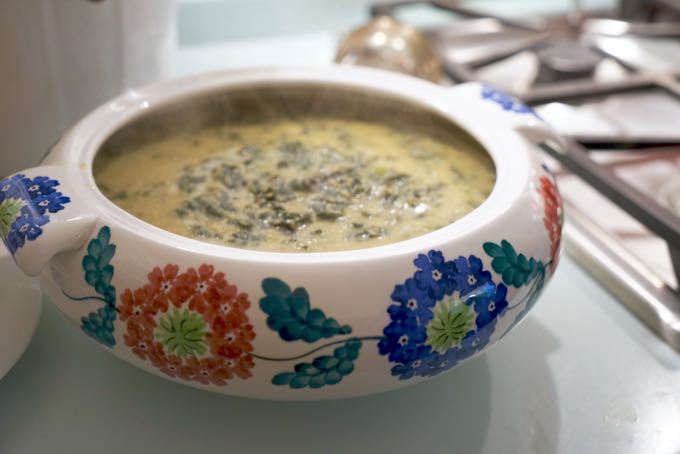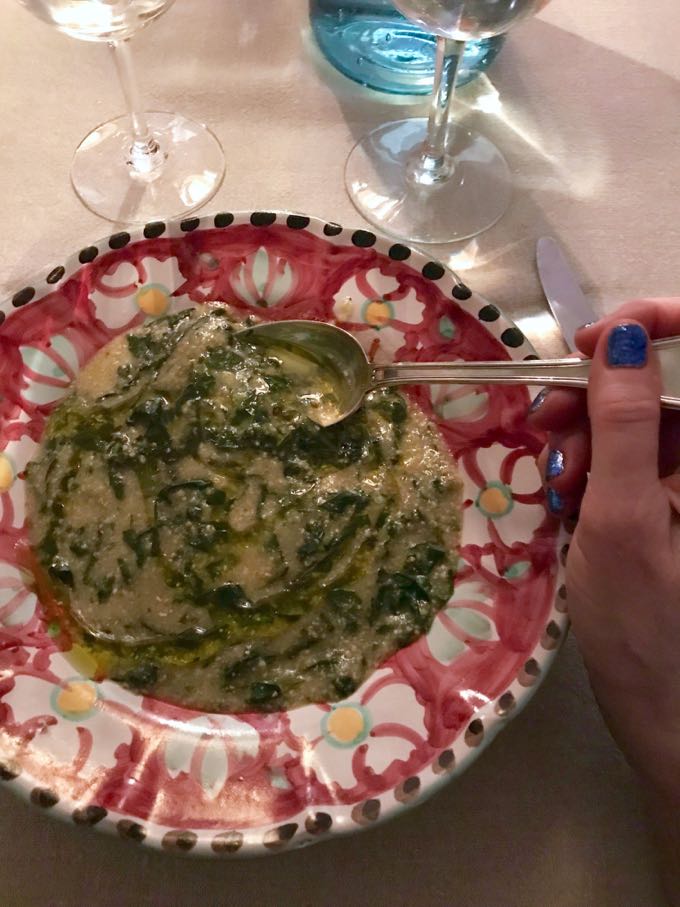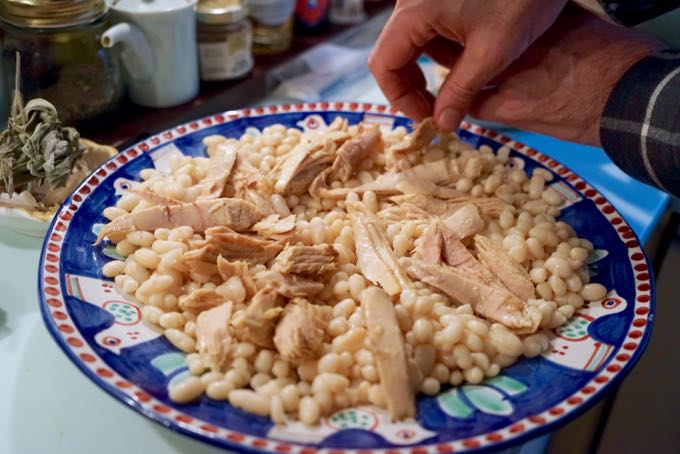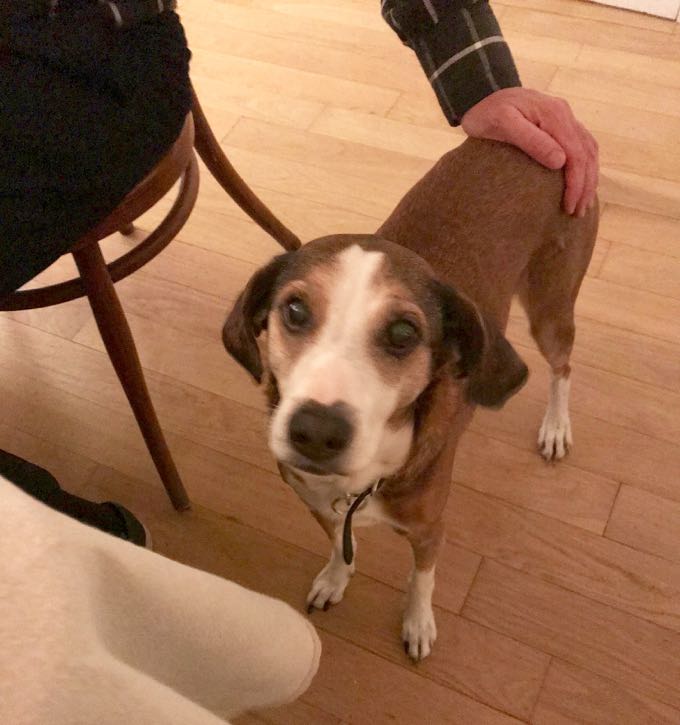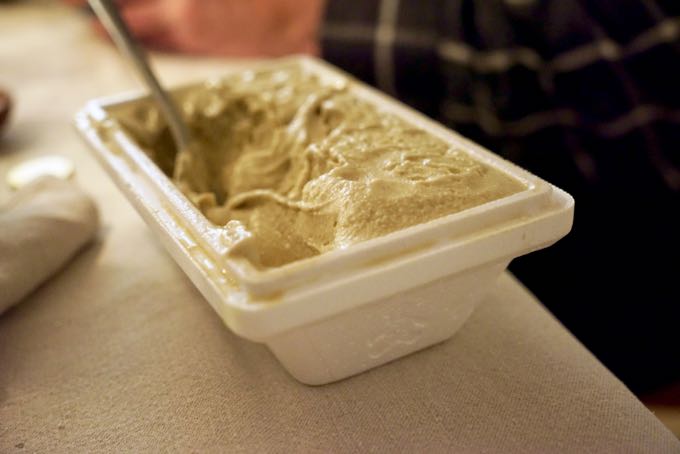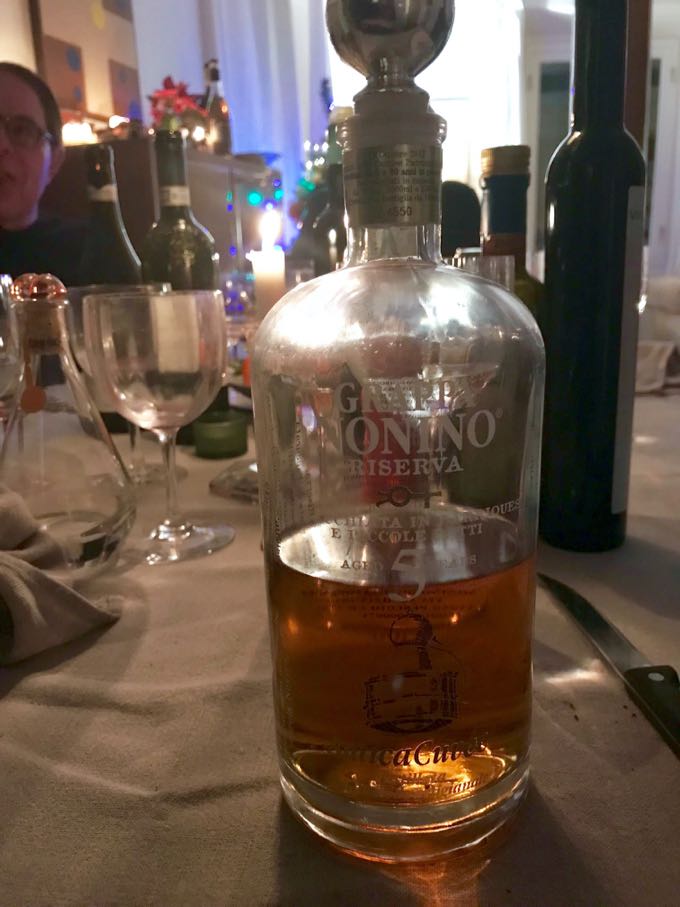 Almost all of the recipes are from Autentico by Rolando Beramendi, available here.
The most important ingredient of all is fantastic freshly pressed extra virgin olive oil. My list of favorites is here. I've also recently discovered a great source of Olio Nuovo here. (This last one, Frantoi, is so committed to only selling freshly pressed oil, that they have already finished their stock for the 2017 season. Best to sign up for next year, to make sure you don't miss it).