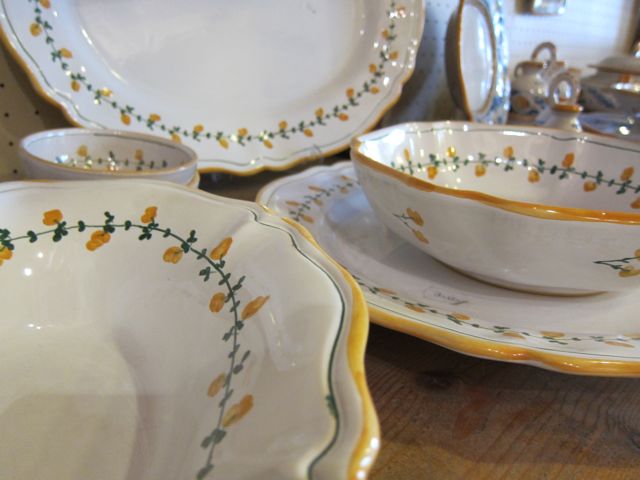 I'm a sucker for a good ceramics shop. I've written about it here and here on this blog. I've covered the topic for publications like Financial Times, Veranda and Bon Appetit. And I've even written an entire book about Italian ceramics: Deruta: A Tradition of Italian Ceramics.

And evidently I'm not alone in my obsession. In addition to 'where to eat' questions, I get a surprising number of 'where to buy ceramics' queries at least a few times a week. Because – besides eating – I also like to shop. And am very good at it, thank you very much. So good in fact that I'm about to launch two new apps: Shop Rome and Shop Florence. (stay tuned)

In the meantime, as I compile my lists, I thought I'd share one of my all time favorite ceramic shops with you. This is a shop I've been going to ever since I was a graduate student in Florence: Sbigoli. Although there may be fancier, more sophisticated and historic places to buy majolica in towns like Deruta, Faenza, Caltagirone and Vietri, I can't think of a more charming workshop + store than Sbigoli.

While the streets of Florence used to be filled with small scale artigiani, working in the back and selling their wares up front, Sbigoli is one of the few that remain. Their bright and airy show room is located a few blocks from the Duomo and is filled with incredibly affordable, well made, timeless pieces.

The front of the shop is stacked with all sorts of old fashioned 'sets' of dishes that you can use to serve pizimonio (vegetables dipped in oil); macedonia (fruit salad) or antipasti plates. And I've also bought my fair share of heavy terra cotta pots used to make slowly cooked Tuscan beans.

The back of the store, which gets the most light, is devoted to their small workshop. A few women sit at benches, painting the delicate patterns onto vessels of every shape and size, before loading them in the kiln.

Sbigoli's designs are all their own and feature small flowers, bunches of grapes, and unpretentious patterns that never seem to go out of style. Every time I go back to Florence, Sbigoli is one of my first stops. Even if I don't really need anything (who ever buys ceramics from need, I ask you?) I always make a point of buying something. A mug for my mom, a small serving dish for someone's birthday. Why? Because I'm petrified that the next time I arrive in Florence this little bit of history will have become yet another souvenir shop or fast food place. I figure every piece I buy helps preserve history. Right?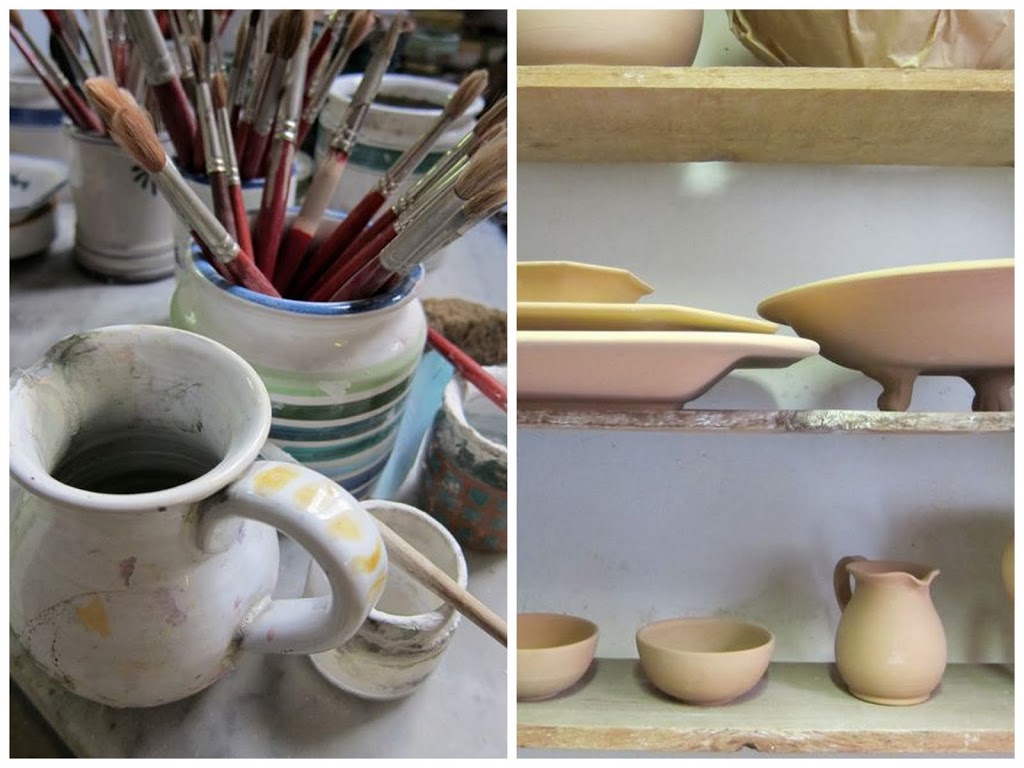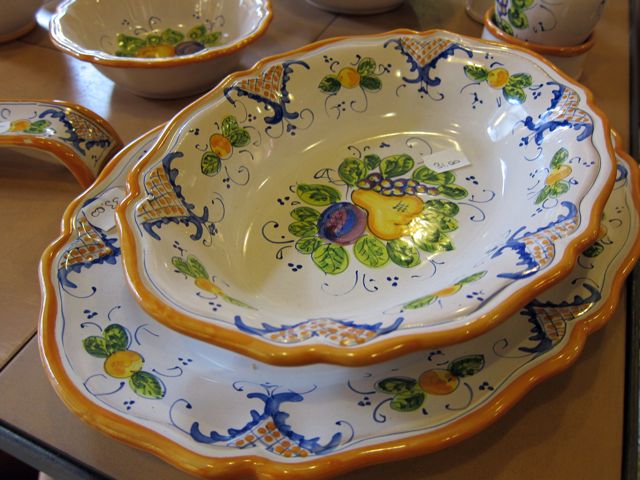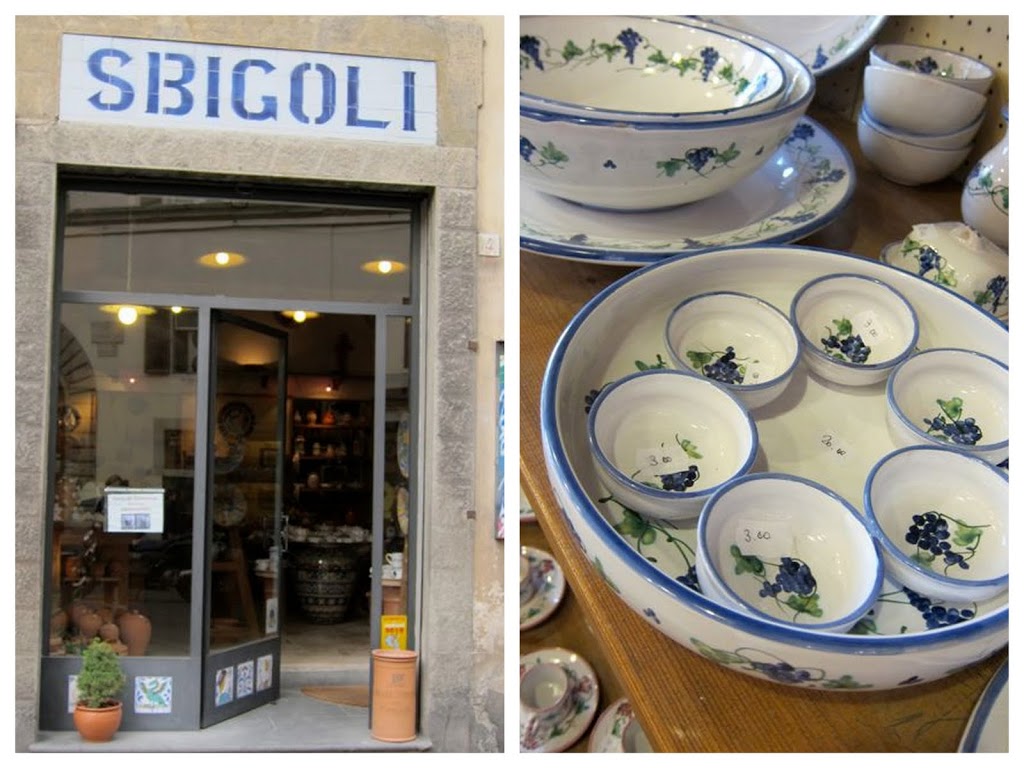 Sbigoli
Via S. Egidio 4r, Florence
055.247.9713