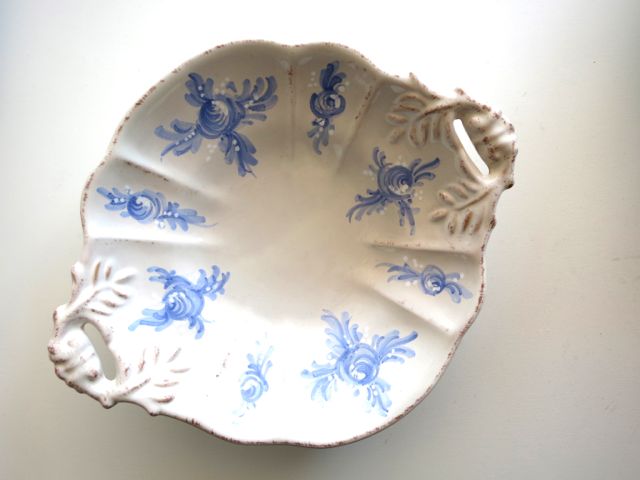 No recipe today. And no restaurant, gelato, pizza or anything food related really.
Although you do need plates to eat off of, right?

Just sharing some very pretty ceramics I saw last week while I was in Deruta.
Deruta is a small town in Umbria, with about 300 different workshops that have been making glazed ceramics for hundreds of years. (See my out-of-print book for the longer story, or this post)
While there are an overwhelming number of places to go, I usually end up at Sberna. You know how you have your favorite vegetable vendor at the market? Or the hair dresser you've been loyal to for over a decade? Well, Sberna is where I usually go to get my ceramic fix.
Why? Over the years the family has definitely become good friends. So there's that. But there is also the fact that even though Sberna makes the classic Deruta patterns with roosters, fruit and curliques, they also usually have something completely new and different each time I show up.
Like this pretty pattern inspired by 18th century designs.
To answer both of your questions. Yes. I did come away with several pieces for myself.
And yes (you know who I am talking to) I am going back to shop for presents.

And finally. To my sister. Yes, I know these are ceramics. And I realize they are blue. So you don't have to worry. Something here is eventually coming your way.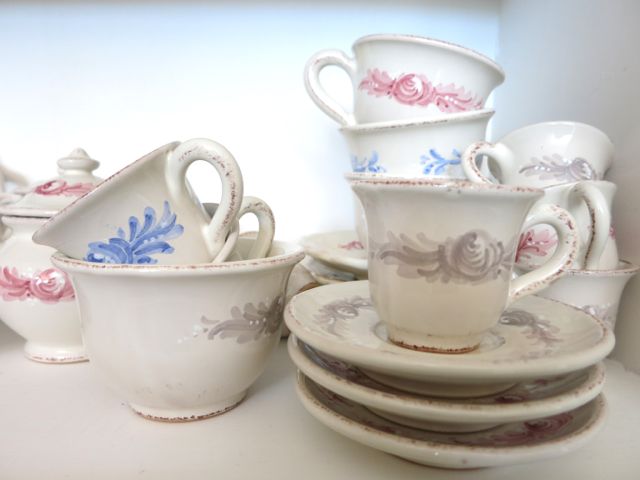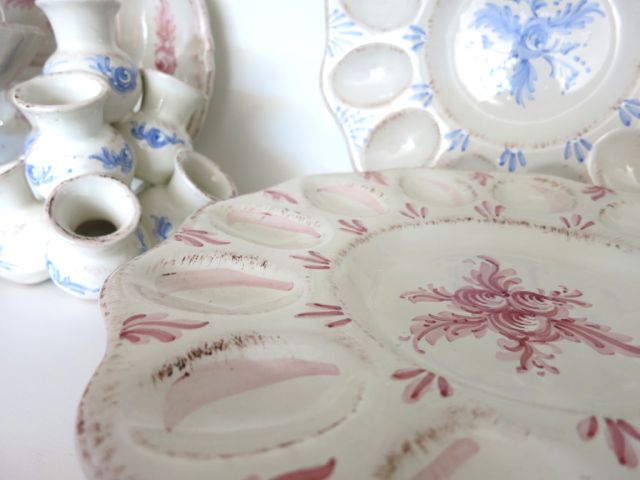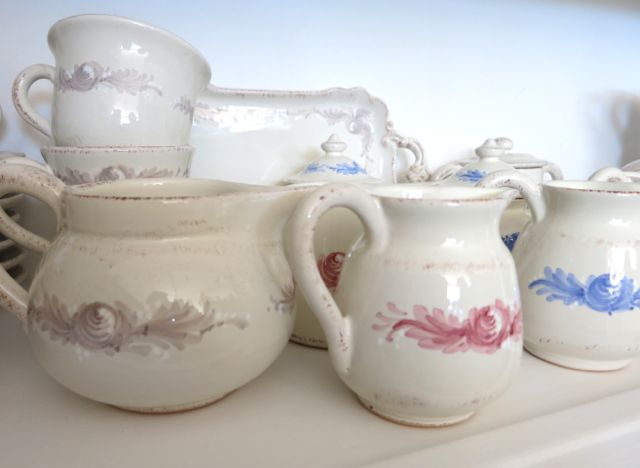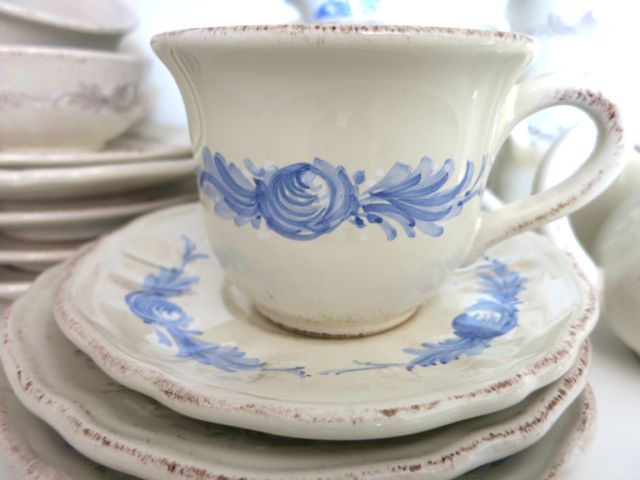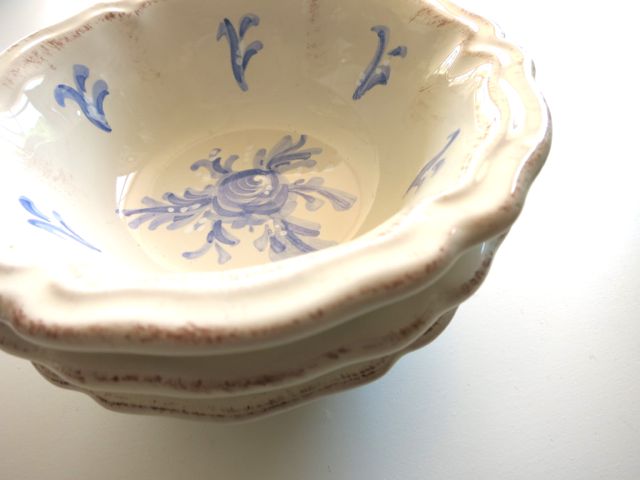 Sberna
Via Tiberina , 146
Tel: +39 075-971-0206