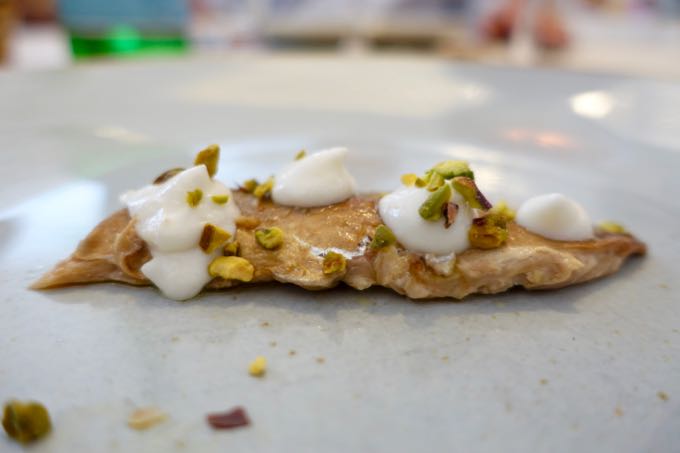 We're easing into the post-summer, real world of work very slowly. Rather than heard directly from Umbria to Rome, we've taken a slight detour to spend a week in Puglia. First stop (not surprisingly) is Bari for the weekend.
Yesterday was Sophie's birthday (!) and so we decided that rather than go to one of the restaurants we know and love, we'd try something new. There has been a real renaissance of new restaurants and hotels all over Puglia in the last few years, and we had a few places in Bari on our 'to do' list. Biancofiore was at the top.
Although we'd read about Biancofiore in the past, it was still a shock to realize we had walked right past it many times without realizing it. Just down the road from Domenico's mothers home, Biancofiore is located on the busy boulevard, Corso Vittorio Emanuele, that separates the new part of town from Bari Vecchia.
One of the reasons we wanted to try this place for Sophie's birthday celebration is because it seemed a bit more upscale (i.e. fancy) than the more rough and ready places we usually frequent. But at the same time family-run and not overly stuffy.
The interior is darling, with a high arched stone vault which made us think that perhaps the space had been an ancient warehouse for goods coming in from the nearby port. The rest of the place was light and airy, with the walls and tables painted bright white.
The menu is almost 100% fish (this is Bari) and so we decided to just let the owners choose a mixture of antipasti for us to split. We started out with the most delicate amuse bouche of smoked mackerel topped with whipped ricotta. Obviously home smoked (a rarity in these parts) the fish was just barely redolent of wood, moist and the pairing with the slightly sweet ricotta perfect.
I also love the eggplant fritters, which were crusty on the outside and perfectly spiced inside. A big plate full of grilled octopus was nestled amid preserved artichokes and the oil they had been preserved in. The fried squash blossoms came to the table looking very pretty, but the secret they held in their bellies was a light and creamy seafood stuffing.
And then of course there was the crudi, or raw, portion of things. To me this is the true test of a place, since you can really judge the quality of both the ingredients as well as how the kitchen handles things. The tuna tartare was one of the best I've had recently: it was obviously fresh (it's so often been frozen) and perfectly seasoned with fruity olive oil and crunchy sea salt. Since it was her birthday we let Sophie eat up all the oysters and Domenico at all the tartufi di mare (a kind of barnacle) mostly because their strong iodine taste is something that locals appreciate more. (I can't stand them!)
The pastas were all perfect: inventive spins with local ingredients. I was especially happy with my bowl full of rigatoni with scallions, raw shrimp and toasted almonds. Sophie loved her tagliatelle with cuttlefish and yellow cherry tomatoes. Domenico and his mother both ordered the risotto, which was a creative spin on the usual seafood with a sauce made from oysters and dehydrated raspberries on top. Sounds odd, but even Domenico's mother gave it her stamp of approval (we were all a bit worried!).
Although the portions were big, we were all agreed that one of the reasons we all loved this meal so much was because we didn't feel stuffed  to the point of falling over afterwards (which often happens after these big lunches). Everything was made with a light hand, and was hugely satisfying without being overwhelming. We even had room for dessert before out afternoon walk along the Lungomare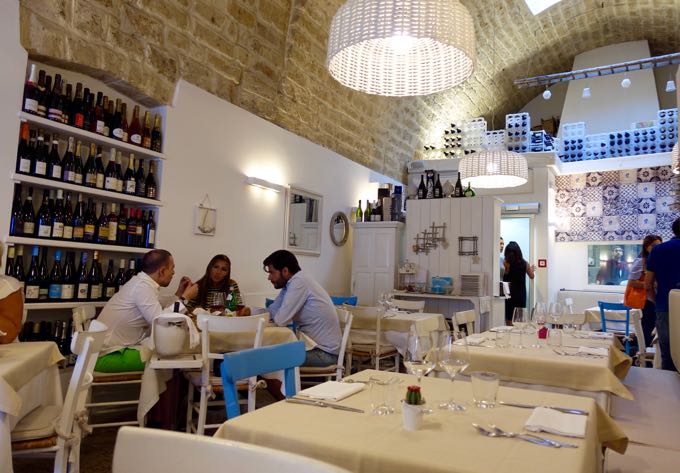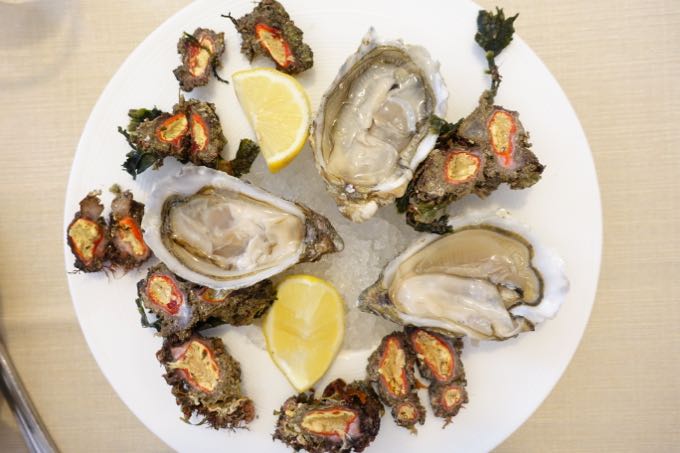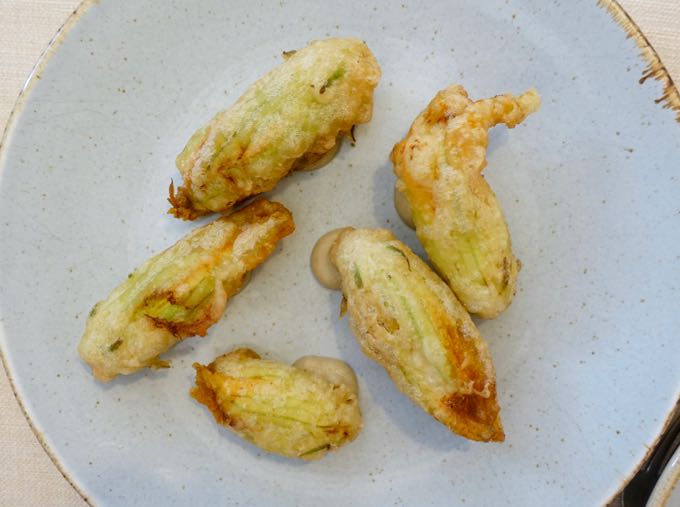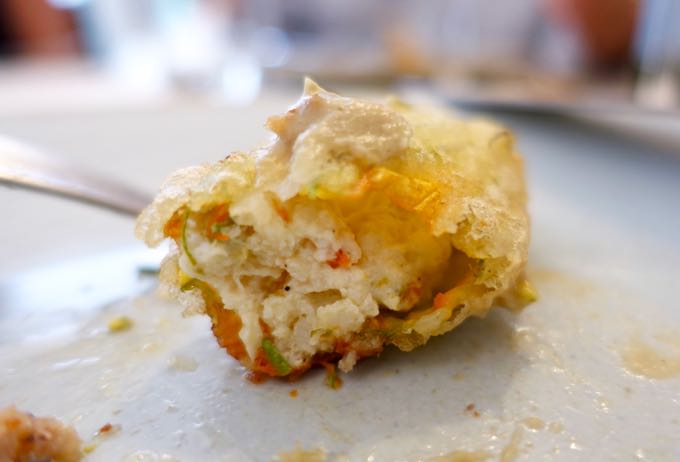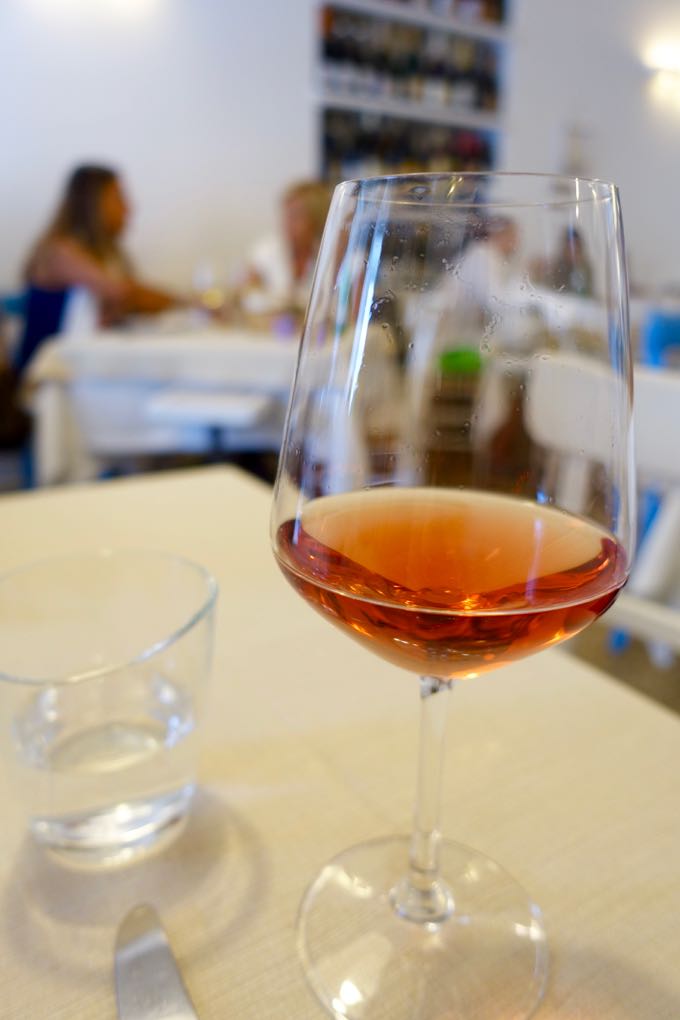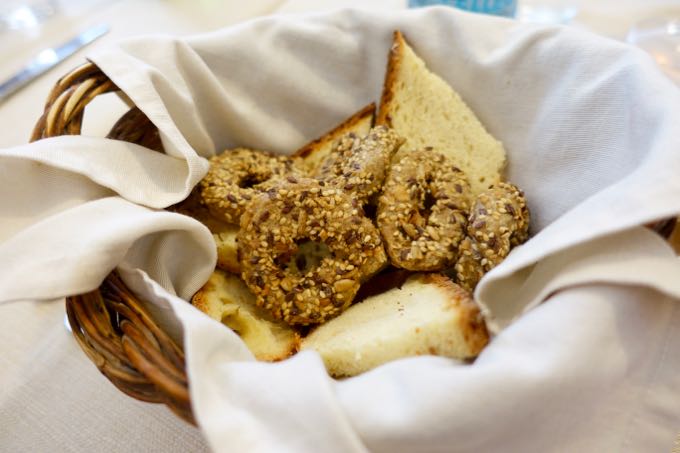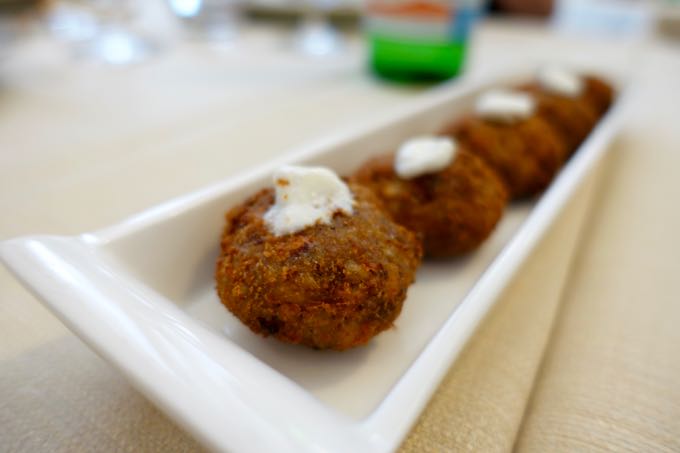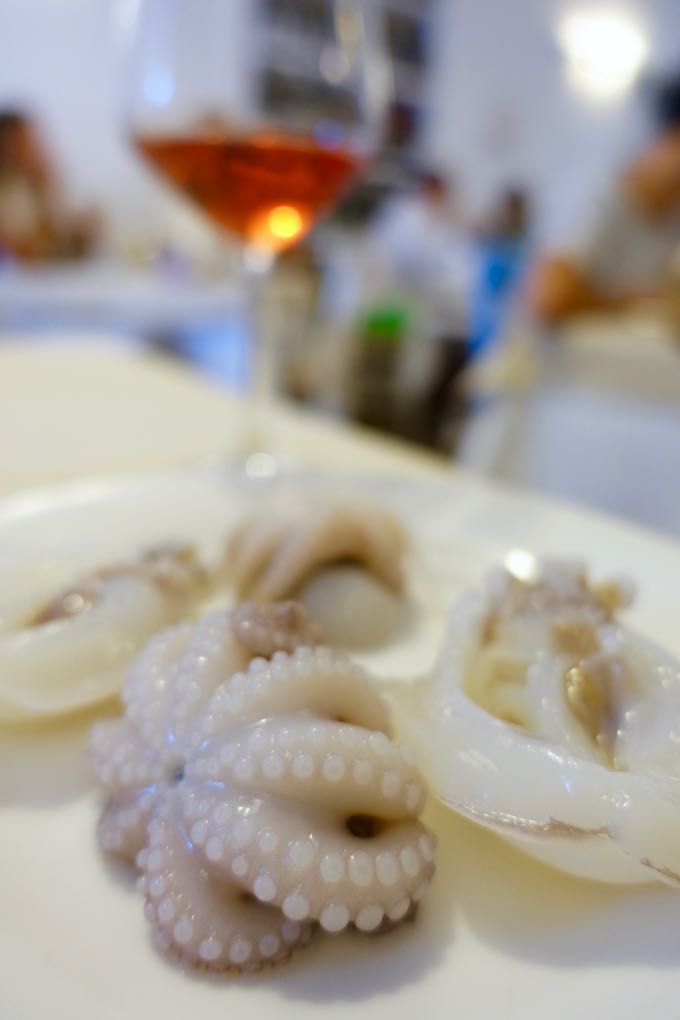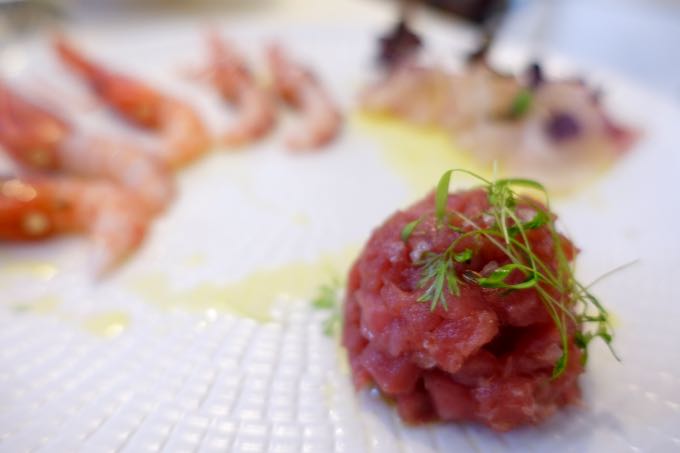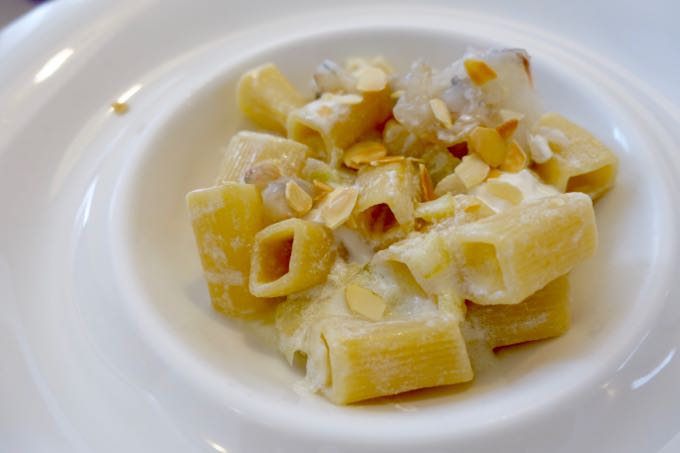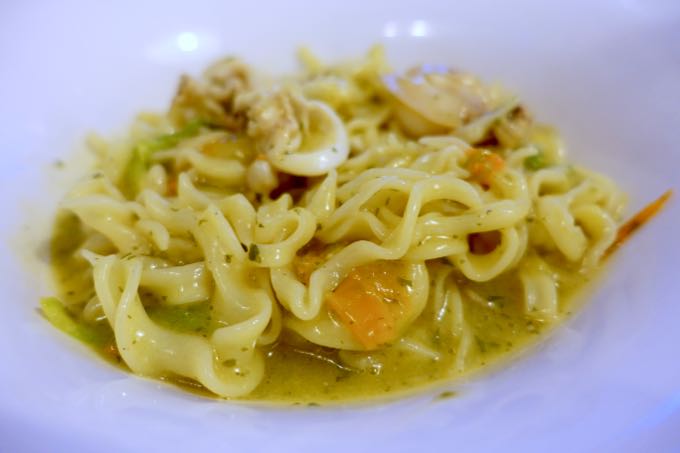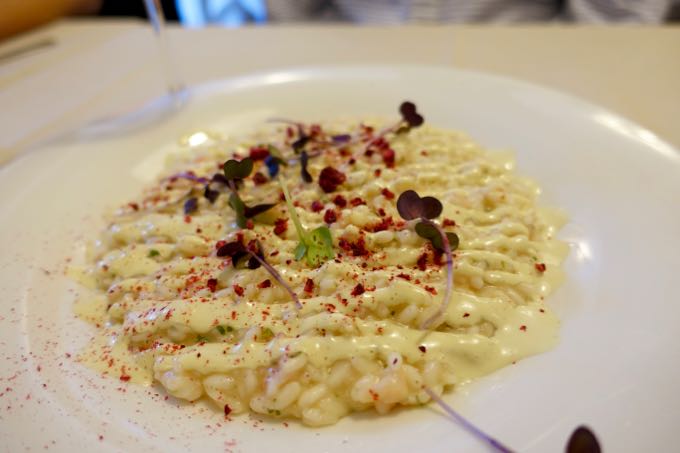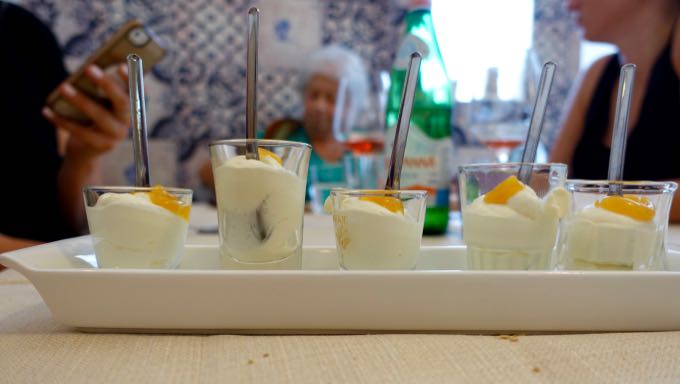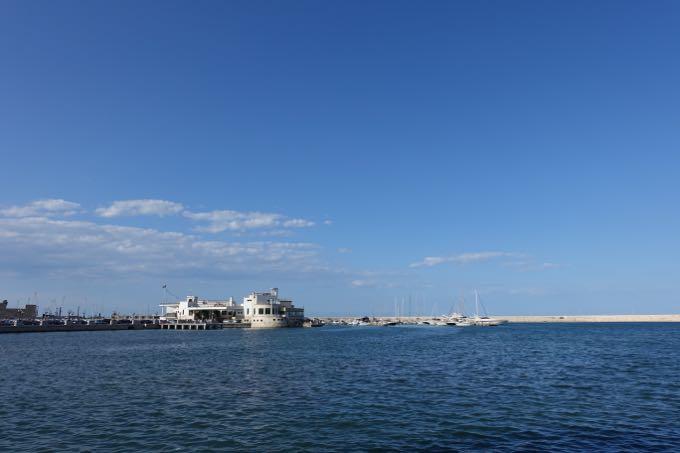 Biancofiore
Corso Vittorio Emanuele 13
Bari
+39.080.532.5446
Closed Monday
For more information on dining in Italy download my app, EAT ITALY. EAT ITALY is a free app, and contains guides to Venice, Milan, Rome, Florence, Torino and Puglia (and an ever expanding list of regions and cities) available as in-app purchases for both iPhone and iPad. Coming in 2018 for free: Emilia Romagna, Sicily, Positano, Naples, and more.
I've also written Eating Rome: Living the Good Life in the Eternal City, which is a good read even if you can't make it over here.
Save