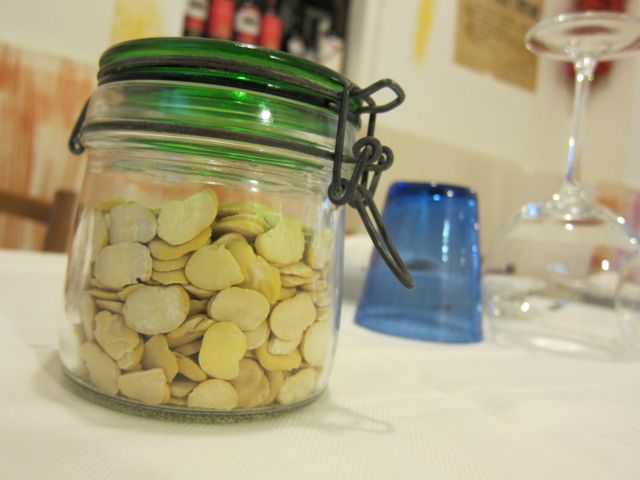 Sometimes all it takes is one little thing for me to like a restaurant. And I'll admit it right here, right now, in print. Any restaurant that has a jar of dried fava beans as the table decoration is gonna win me over. Every time.

Terranima, in Bari, won me over big time. And not just for the lovingly created interiors, but mostly – of course – for the food.

Even though Terranima has been around for a few years, in Bari, it took my friend and colleague Faith Willenger to bring me there. Even though I go to Bari all the time, we tend to either eat at home (Domenico's mom lives there) or go to the handful of restaurants the family has been going to forever. (Creature of habit, I'm no exception)

But a few months ago Faith and I happened to be in Bari at the same time (on an extremely weird olive oil press trip that turned out to be not at all about olive oil. But that's another story). So I tagged along with her to visit Terranima. Since at the time I couldn't stay for more than a glass of wine and some nibbles, I finally managed to get back there last weekend – with the Minchilli family in tow- to have an incredibly delicious meal.

What's so great about Terranima is the same attention to detail goes into everything: from the afore-mentioned centerpiece to the flour that goes into the focaccia. Every single solitary taste, presentation and element is pitch perfect.

Almost all of this has to do with the passion of the owner, Pietro Conte. Leaving the world of marketing behind, he took over this restaurant a few years ago and transformed it into a virtual temple of all that is good in Pugliese cooking. His obsessive quest for the local and traditional has made Terranima a temple to the concepts of Slowfood. But a temple where you eat really really well.

Rather than look at the menu, we decided to just put ourselves in Pietro's hands. Although my mother-in-law and aunt were a bit scared we would end up with too much food (and we did, just a bit) they gobbled up every last bite.

We started out with a small plates of pugliese yumminess. Piping hot, freshly fried, tiny cheese-filled panzarotti and fluffy, chewy focaccia. A plate of sopressata from a small town nearby, fat green sweet olives, small rosettes of capocollo and fresh-as-fresh ricotta and mozzarella.

And then the real lunch began. The thing I love about Pugliese food is that it's very much about vegetables, especially home cooking. And Terranima takes this philosophy to heart, but makes it their own. One of their specialities are small, portion-sized, sformatini: cup-sized portions of mostly vegetable dishes. We loved the cheesy rice with zucchini, served with stewed semi-dried cherry tomatoes.. And the broccoli sformatini combined with eggs and cheese and was drizzled with just a big of spiced oil. And then back to the classics with a melanzne parimgiano, served in a traditional terracotta pot.

Moving on to the pastas meant discovering just how well Terranima does taking traditional ingredients and reworking them into something completely new and fabulous. The hand made pasta – fricelli – were tossed with a mixture of creamy black olive puree and tomatoes.

And while I've had my fair share of orecchiette in Bari, this was the fist time I had them made from grano arso, a type of flour made from toasted wheat. Dark brown, the chewy little disks has a smoky flavor that went perfectly with the 'sauce' that was made up of stewed artichokes and pureed fava beans.

There was no way we could go on to any kind of secondo. But somehow we did agree to just a 'little' tasting of dessert. Five of them made their way to our table. Most of the small puddings eschewed tradition, but used local ingredients to result in things like the small ricotta and cherry budino and eggy chestnut custard. But my favorite was pure classic: the piping hot pastry called 'sporca muss', which means 'dirty mouth', which we definitely has as we all bit down on the flaky, brittle custard-stuffed, sugar-covered pastries.
I apologize in advance for the maybe too many photos below. But the entire place is just so charming – from baskets of wild hyacinth bulbs to Saints in niches – that I just had to (over) share.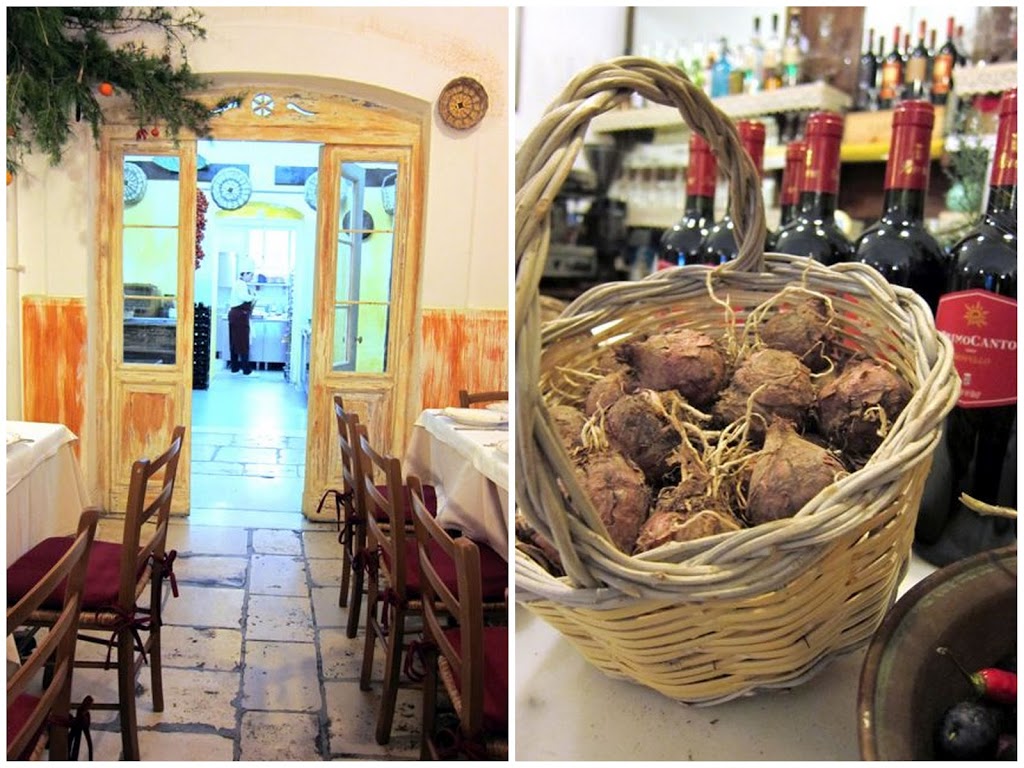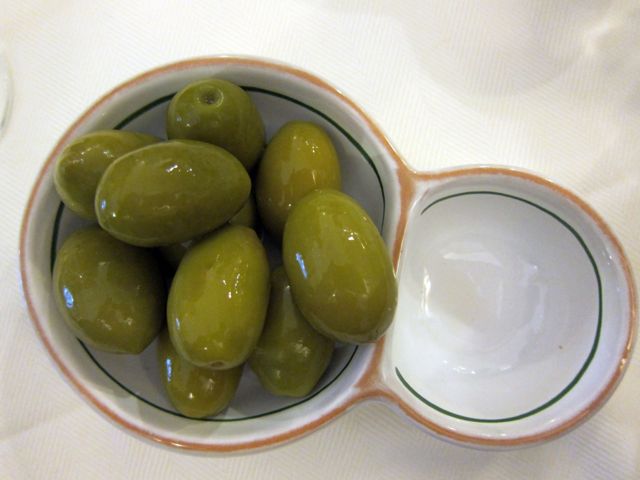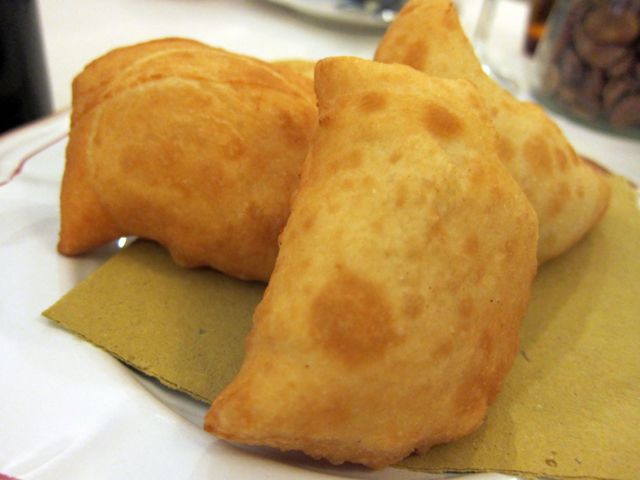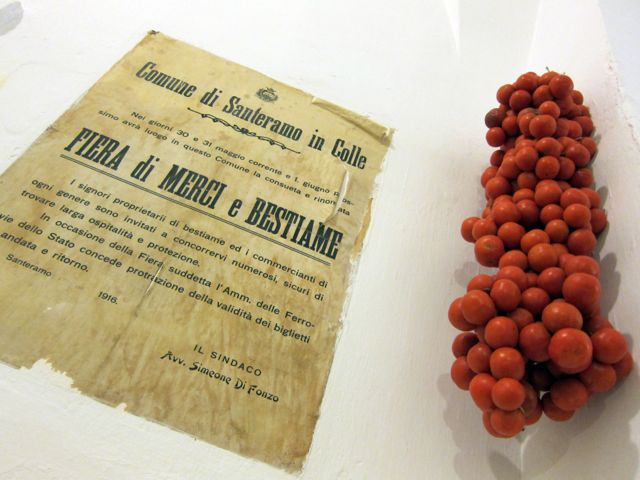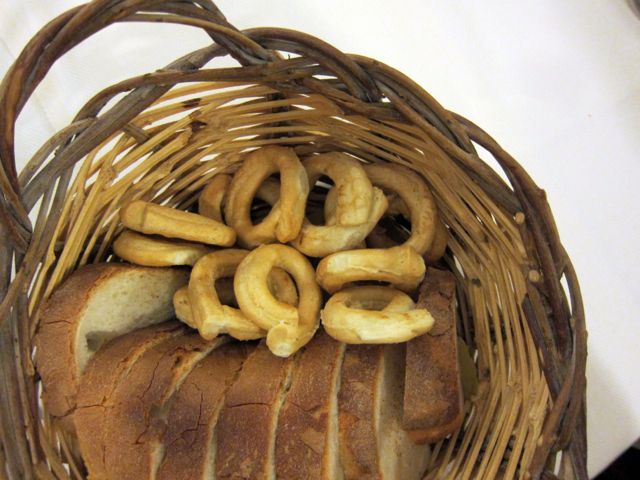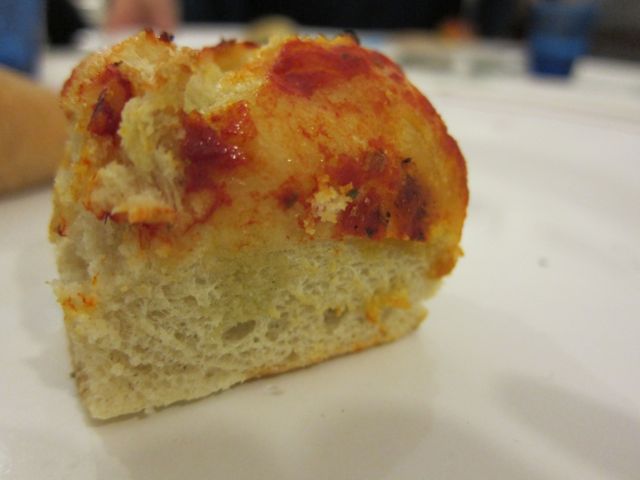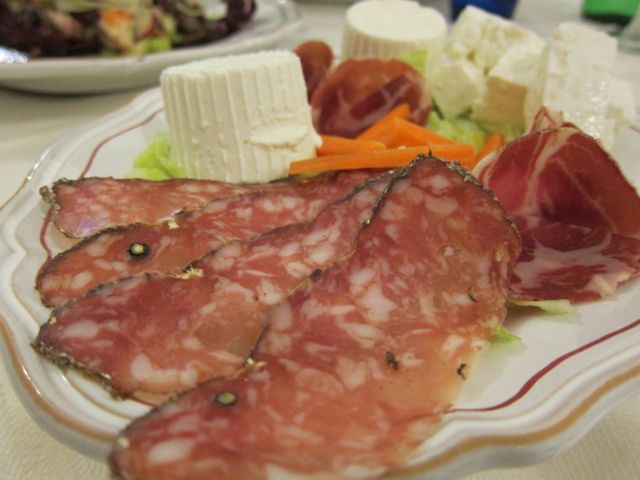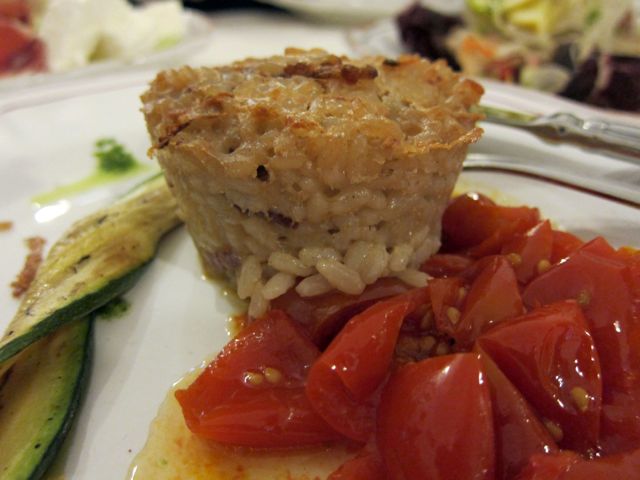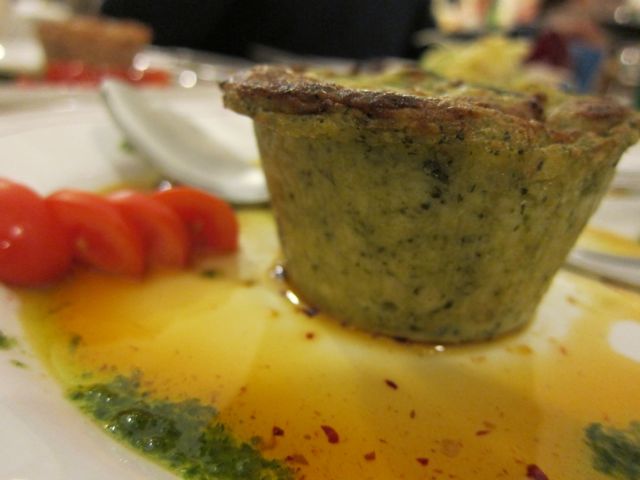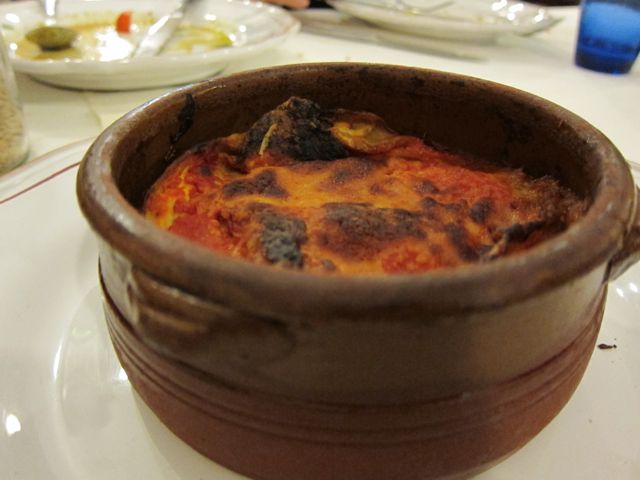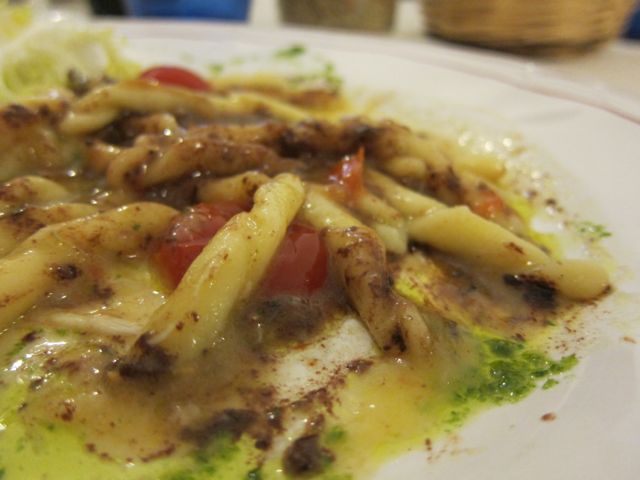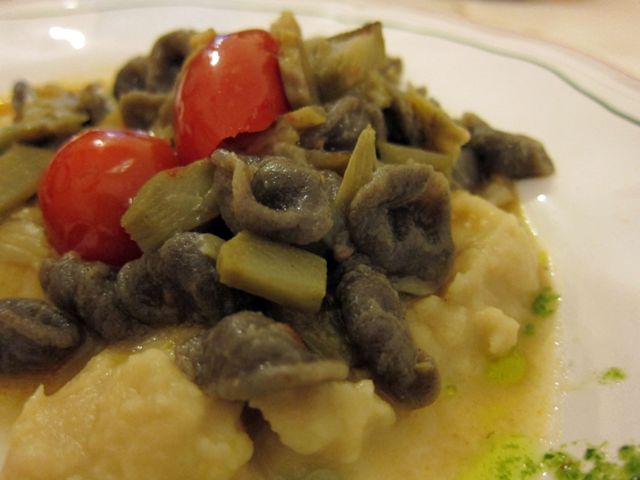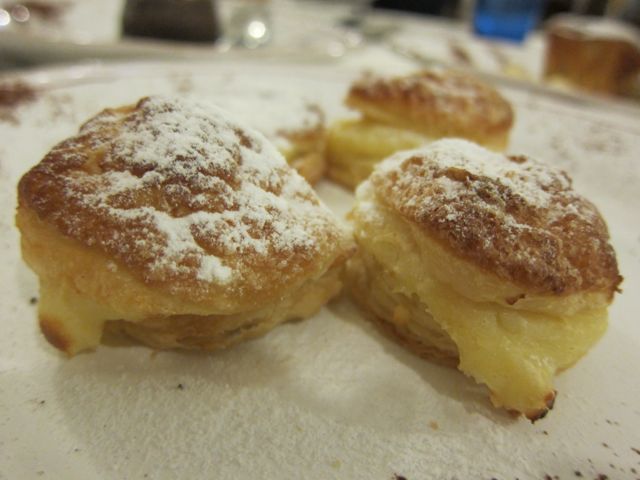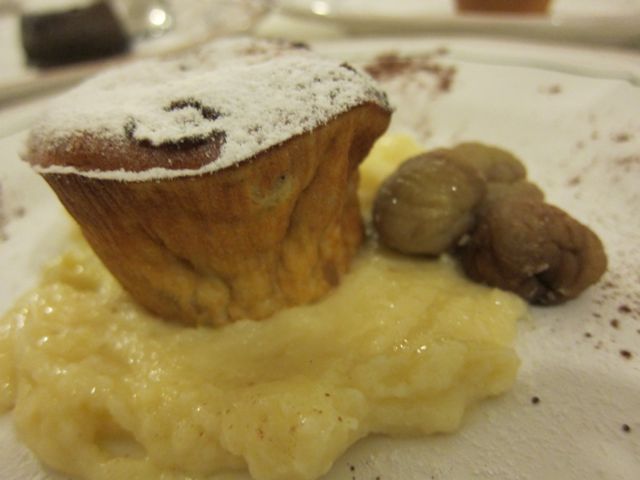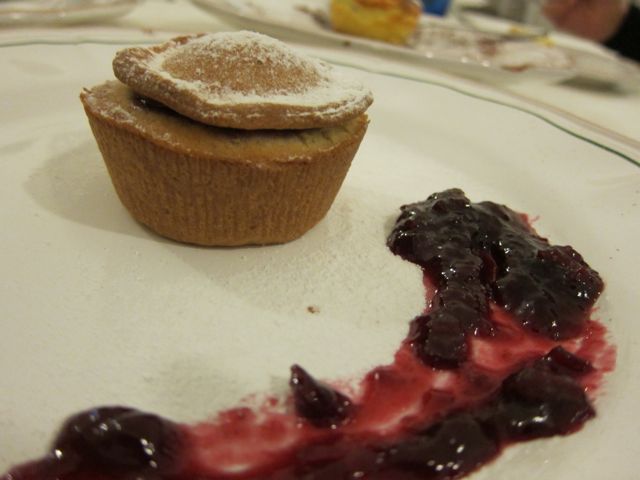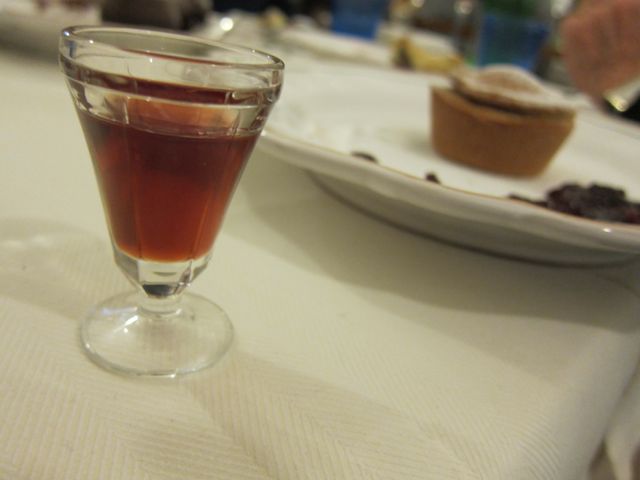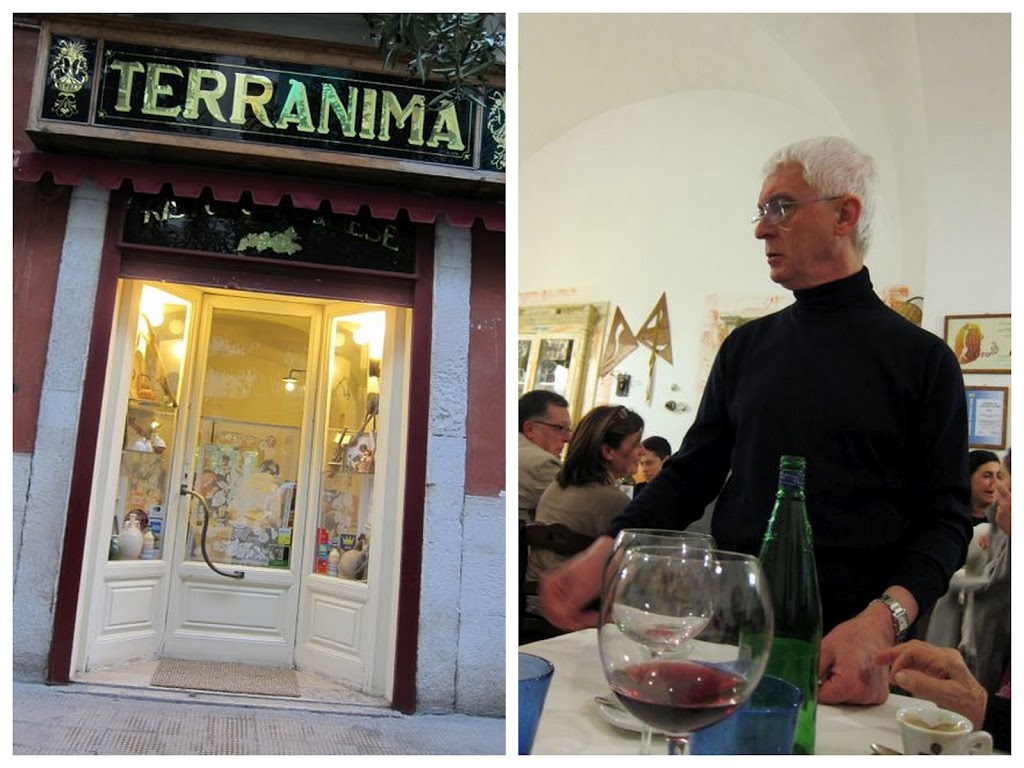 Terranima
Via Niccolo Putignani 215
080.521.9725