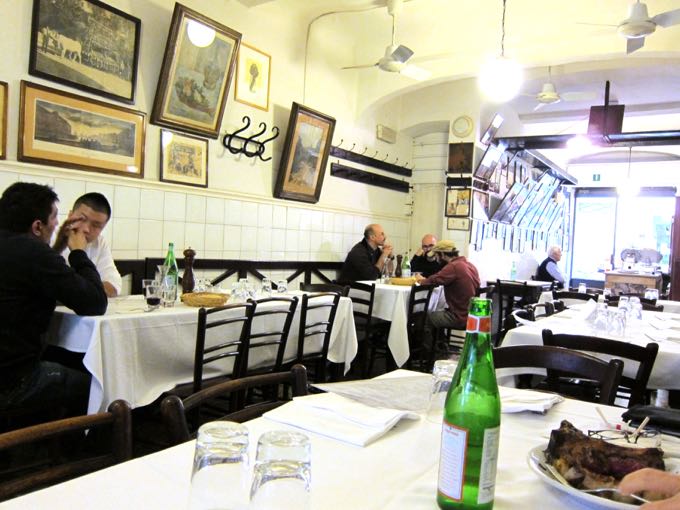 Eating in Italy can be delicious. But it can also be treacherous. Yes, there is a lot of great food to be eaten. But sadly, there are a lot of tourist traps as well. No where is the going more dangerous than in the  city centers of Rome, Florence and Venice where tourists seem to outnumber locals by two to one.
Which is why I wrote my app, Eat Italy  to make sure that every bite you put in your mouth counts. But even if I thought I was doing a good thing, by listing ALL of my favorite places to eat, I still get requests to narrow down the choice. And while it's hard for me to declare certain places 'favorites' there are a few places in each city towards which I tend to gravitate. Yes, it's about the food. But it also has to do with the fact that the places I like offer little fuss. While I enjoy a fancy meal as much as the next person, most days I'm just looking for a great plate of pasta in a warm, unpretentious and inviting setting. And I guess you are too. 
So, without further ado, here is my personal list of five favorite trattorias in Florence. In no particular order and of course subject to change as much as my mood and appetite. 
1. Sostanza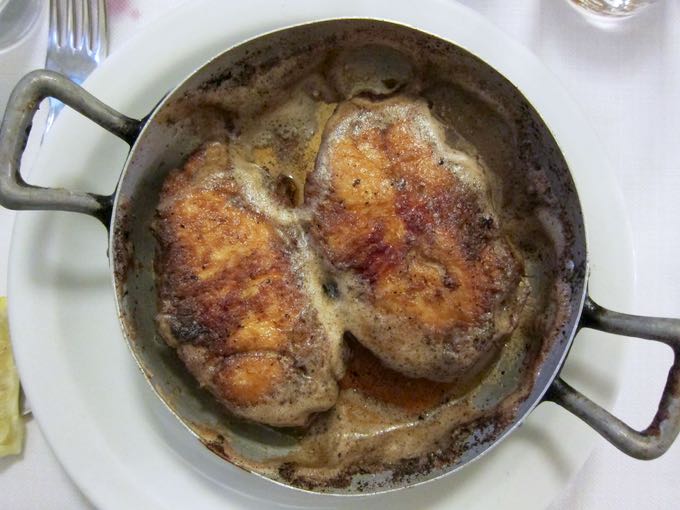 If I had to pick just one trattoria to eat in in Florence, Sostanza would be it. I love the setting (the first photo above), but I also love the fact that the menu is limited to about a dozen dishes: all simple, delicious and served without fanfare. Don't miss: Butter Chicken. You can read more about Sostanza here .
2. Ruggero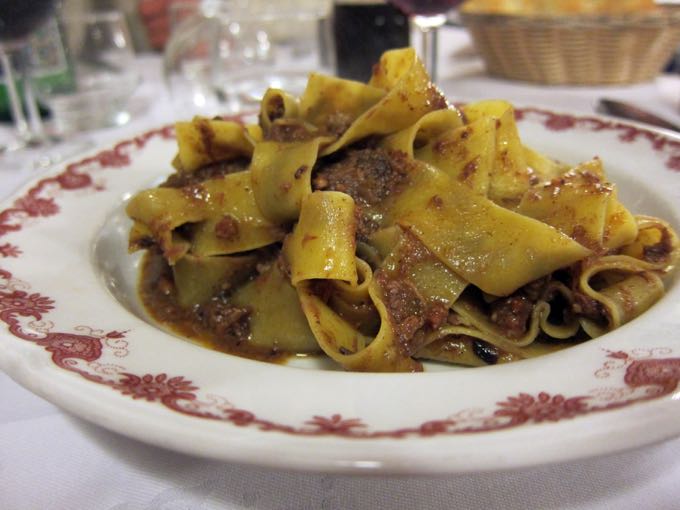 The only reason I don't end up at Ruggero more often is because it's about a 10 minute walk further from the center than I usually have the time to go. But you should make the effort. This old fashioned trattoria is the place to indulge meaty pastas like pappardelle alle lepre. Don't miss: bollito misto, served with all the trimmings. Read more about Ruggero here. 
3. Fagioli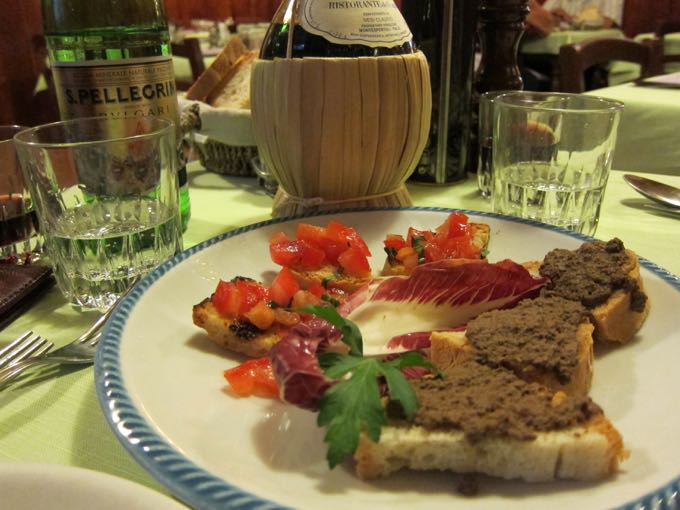 When a trattoria refuses to accept credit cards and is closed on weekends you know it doesn't have tourists in mind. Fagioli has been serving straightforward Florentine food for generations. This is the place for no-nonsense Florentine dishes, Chianti still served in straw covered flasks and cooks stirring big pots of beans. Don't miss: chicken liver crostini. Read more about it here.
4. Trattoria Due G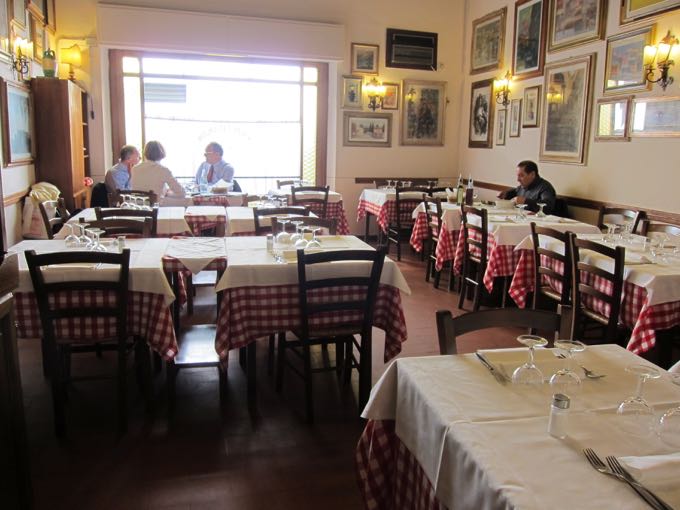 Trattoria Due G is nothing special. Which is exactly what makes it so special. White curtains on the windows, business men grabbing a bistecca Fiorentina at lunch, and huge pots full of Florentine soups. Don't miss: pappa al pomodoro. Read more about it here.
5. Osteria Tripperia il Magazzino
Osteria Tripperia il Magazzino is a relative newcomer (compared to the places above) but continues the tradition of hearty Florentine fare (yes, there is tripe in various forms) as well as lighter pastas. An added bonus is a great wine list.  Also? It's in my favorite piazza in Florence. Don't miss: deep fried lampredotto (tripe) meatballs. Read more about it here. 
For more on dining in Florence and Italy, download my app Eat Italy. Eat Italy is a free app, and contains guides to Florence, Rome, Venice and Milan (and an ever expanding list of regions and cities) available as in-app purchases for both iPhone and iPad.