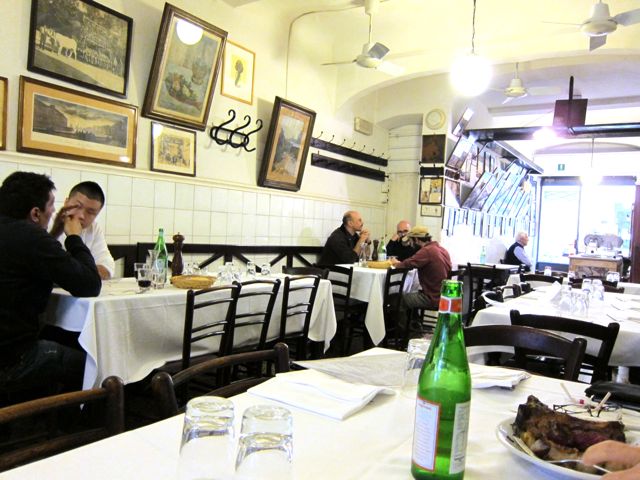 In Italy you get used to stopping by a favorite restaurant or bar, only to find the owners have either sold it, or – even worse – redecorated. And by redecorated I mean stripped the warm, cozy trattoria you knew and loved into their ideal version of what a successful restaurant should look like. Yes, I'm talking shiny marble, 'designer' lighting and oddly shaped plates that they think will lend glitter to their menu.

Which is why I'm always so glad to revisit places that don't change. That revel in their patina of history, embracing every cracked tile and rickety chair while still turning out incredible dishes in pocket sized, ancient kitchens.

Sostanza is – thank god – one of the latter. While working on Eat Italy a couple of weeks ago, I made a point of stopping by. And am very happy to report that not one single solitary thing has changed since I first started going here over twenty years ago. In fact, I don't think much has changed since they first opened in 1869 .

Same white tiles that give it a feel of a butcher shop. Same framed photographs and paintings scattered across the walls. Simple glasses and plates set atop blinding white tablecloths.

But of course, what matters most, is that the food hasn't changed either. Although the hand written menu is 'al giorno' the basics stay the same: pasta or tortellini, with sauce or in broth. And of course, the bistecca alla Fiorentina, which is what most people come for.

But my visit was a 'ladies lunch' (I was with friends Jane and Maira) and none of us could quite imagine ordering up a side of beef. So we went in a different – but still very traditional – direction.

I started off with tortellini al brodo. That might sound kind of boring, but you've got to understand that this is one of the very few restaurants in town that still serve boiled gallina (hen – more on that later) so the resulting broth is super rich. Chicken soup of the gods. With fat, plump meat-filled tortellini swimming around.

Jane decided on pasta al sugo, which was simply one of the best and homiest pastas I've tasted in a long time. Penne tossed in an intensely meaty ragu.

At my suggestion Jane and Maira both ordered the 1/4 gallina bollita. A 1/4 hen, boiled. When it came to the table, I think they were both a bit dismayed. Remember, Sostanza is not about the presentation. It's all about the food. But these pieces looked so unadorned and naked, we thought they were going to go walking off the table. But one taste of the expertly – yet simply- boiled hen, dabbed with liberal doses of salsa verde, convinced them both. This was not industrial chicken, but a hen that had lived a full life. The chicken taste was strong, and flesh firm but moist. Minimal and just right.

I, on the other hand, went for baroque. That is the only way I can describe Sostanza's signature dish, petti di pollo al burro (butter chicken). I can't even imagine how they came up with this recipe. Take a pair of plump chicken breasts, lightly grill them over burning coals. Take the breast off the coals and while still hot dip in flour, then egg and set in a small pan filled with entire stick of melted butter to finish cooking over a bed of embers. Bring to table sizzling hot, butter browned and bubbly.

How do I know how it is made? You actually have to pass through the kitchen to get to the bathroom, so I stopped and had a look. A range and cooktop and a wood burning grill. That's it. There's not really even counter space (unless you count the tiny marble ledge, perched above the only electrical outlet, where the egg and flour are ready for dipping). Simplicity and perfection. The cook had every move down pat, from slinging and salting the sides of beef, to dishing out the pasta, to keeping the fire going.

Now, looking at these photos, I am actually regretting that one of us didn't order the bistecca. One of many reasons to come back soon, I guess.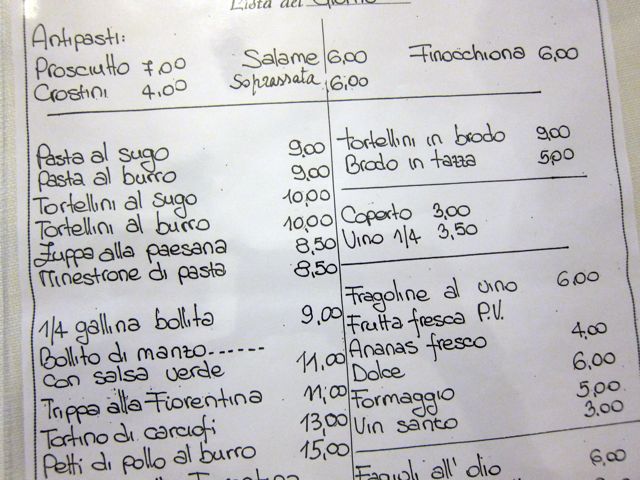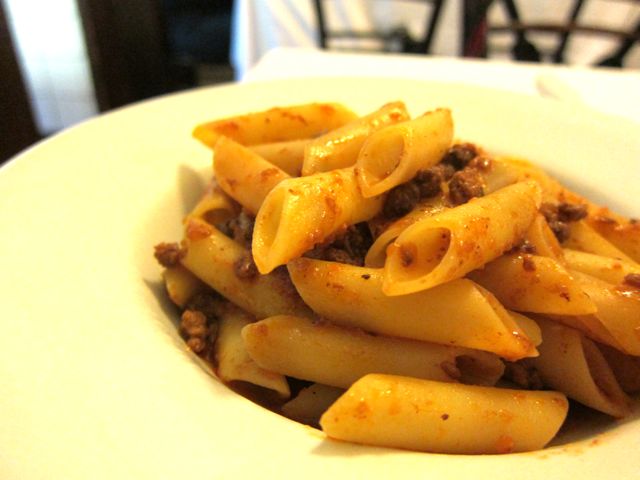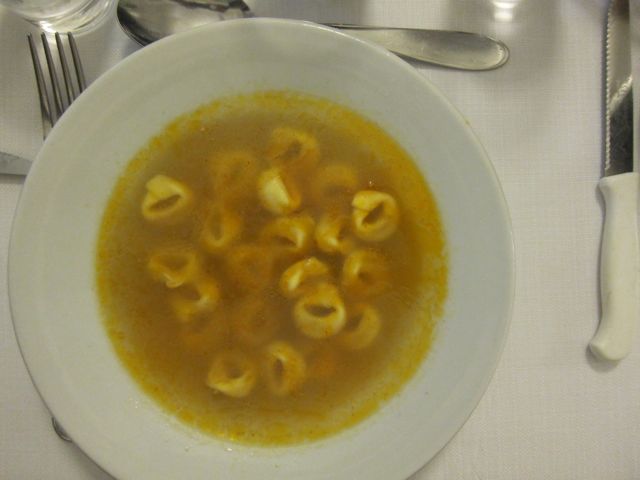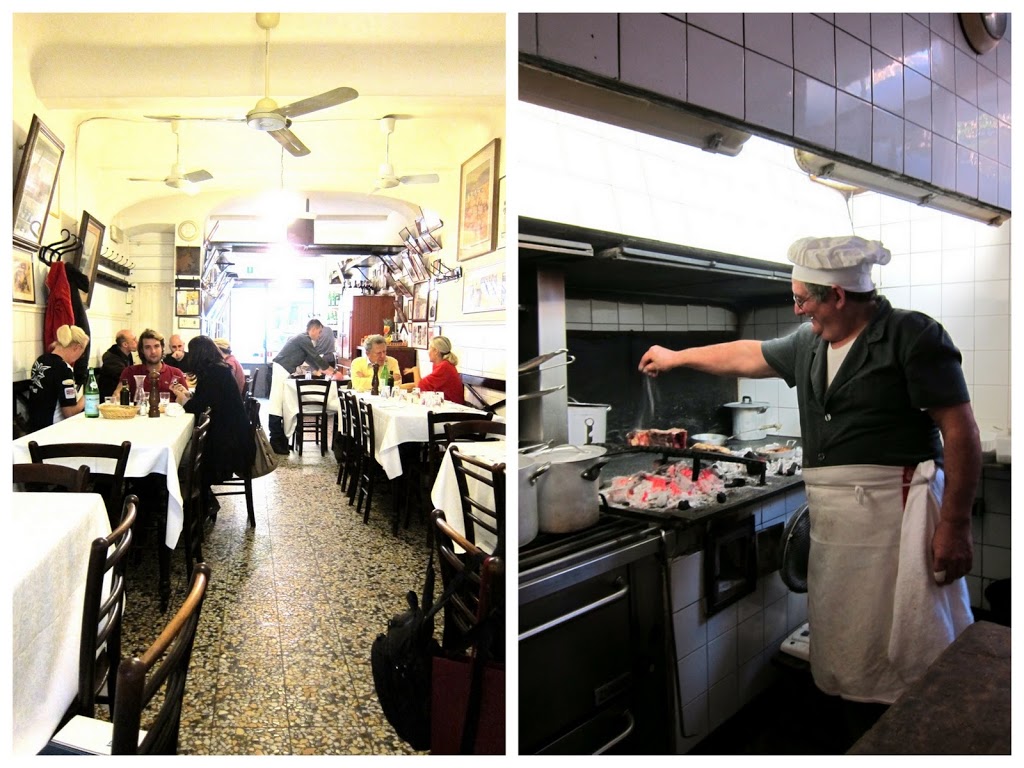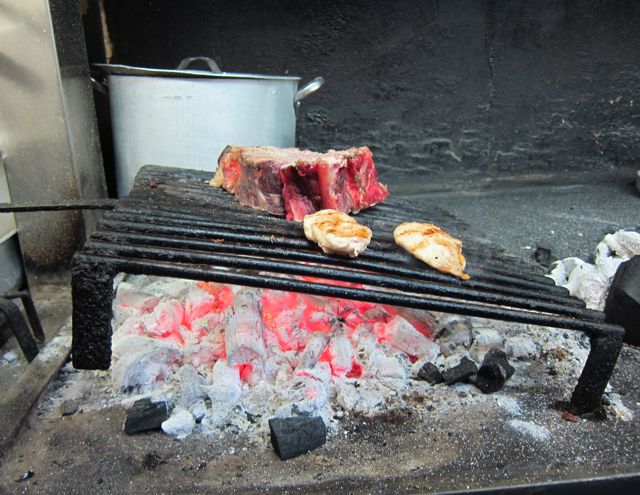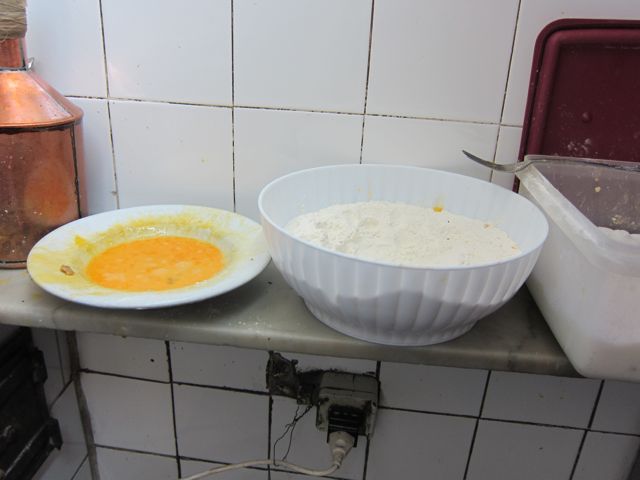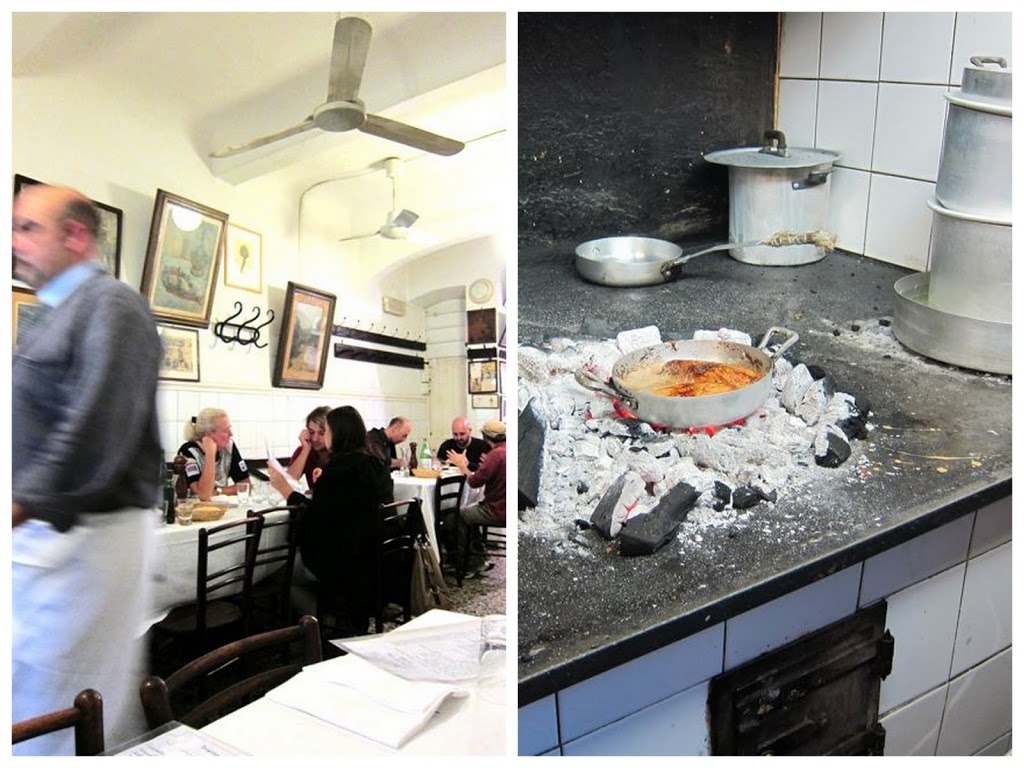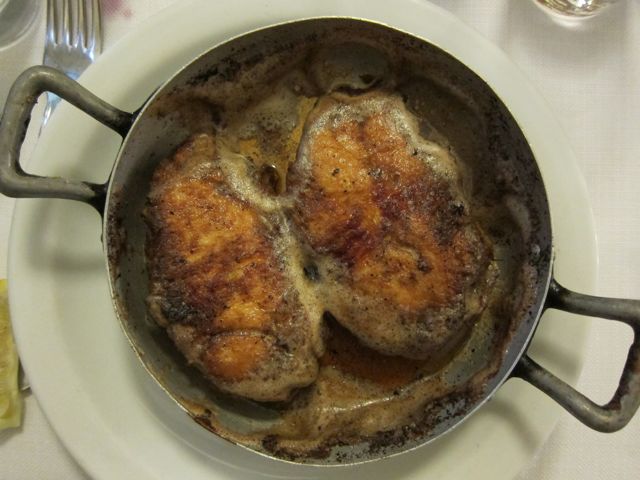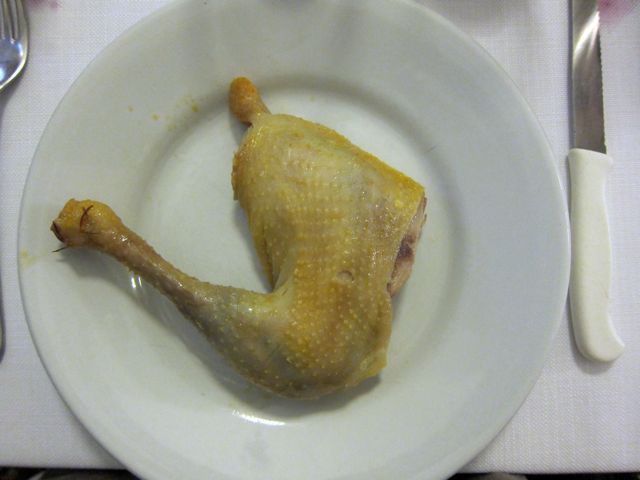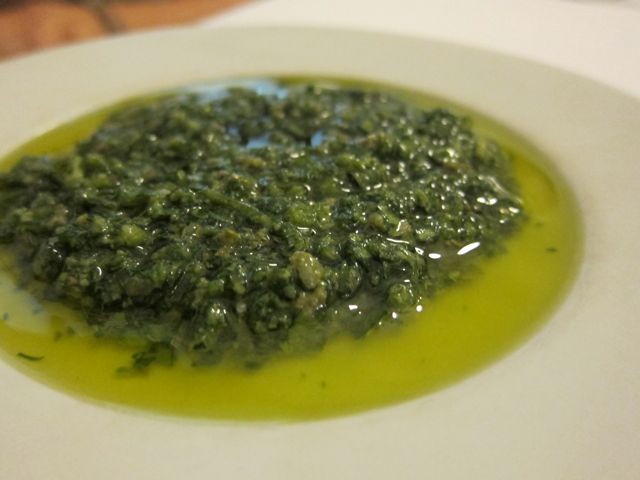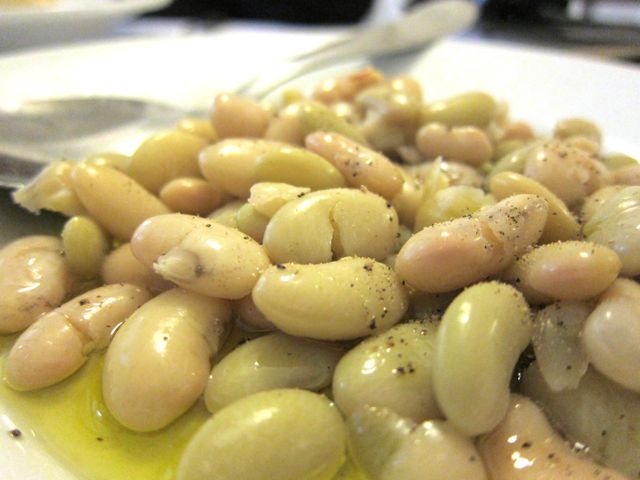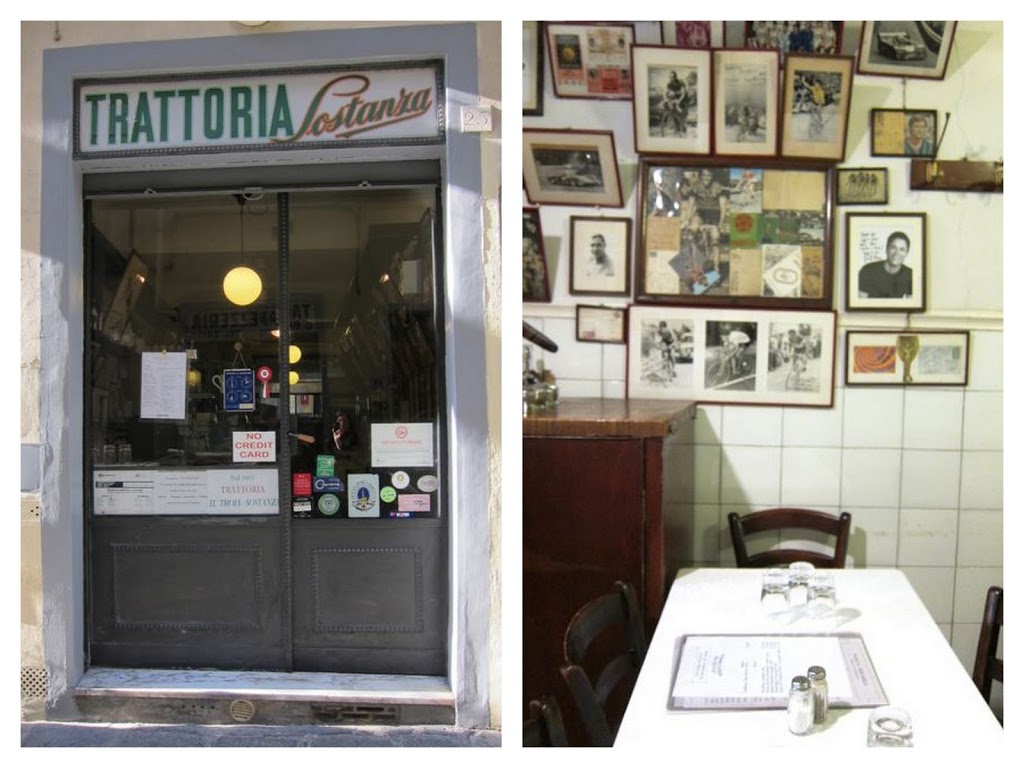 Trattoria Sostanza
Via della Porcellana 25r
+39.055.212.691
For more on eating in Florence download my app EAT FLORENCE available on iTunes and for Android.