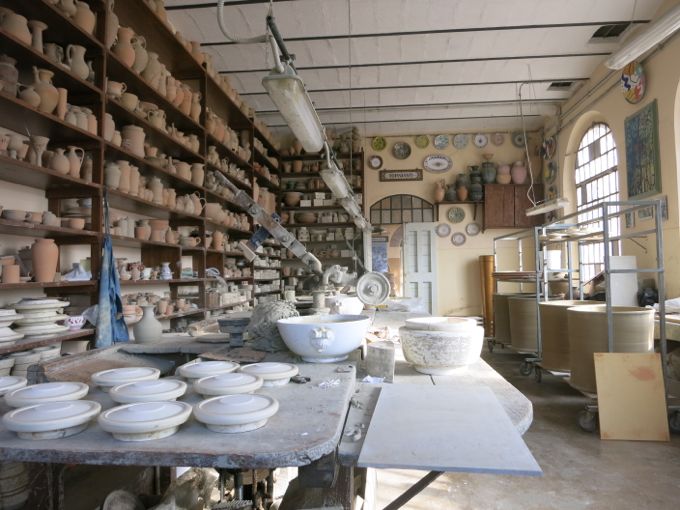 I admit that I get a lot of compliments about my blog. Particularly the photography. (And thank you very much!) But I am well aware that while I work hard at making the photographs look pretty, I can't take all the credit. If there is one thing  makes anything I cook up immediately share-worthy it has got to be a hand-painted plate from Deruta.
I've been visiting Deruta regularly for the last 25 years or so. The small Umbrian town, just south of Perugia (and not far from our house in Todi) was the subject of my first book, Deruta: A Tradition of Italian Ceramics. So, as you've probably guessed,  I've built up quite a collection plates, bowls, mugs and platters over the years. Recently I wrote about one of my favorite sources, Sberna, But last month I had the chance to revisit one of the oldest ceramic workshops in town, Ubaldo Grazia. The building itself dates to the turn of the last century. While production is way down these days, due to competition from Asia and the general economic situation, there are still entire rooms at Grazia dedicated to turning, glazing, firing and of course displaying. I wandered from room to room, past ceramics in almost every stage of completion:  raw lumps of green hued clay, rosy fired vessels , just painted bowls and  plates, and –  finally  – brilliantly glazed ware ready  for sale.
Grazia is considered to be one of the best places in town in terms of quality, and the meticulous attention in the glazing room – with women painting designs using the finest of paint brushes – is amazing. Grazia also uses a second coating of glass like glaze which gives everything they produce an extra finish.
While I may end up buying everyday mugs and plates that I don't mind chipping elsewhere, Grazia is where I go to for one-of-a-kind pieces. Urns, platters and apothecary jars fill the display shelves with designs dating back to the 16th and 17th centuries. While these unique pieces might not make their way into my blog very often (it's kind of hard to serve pasta in an urn) they definitely have a place in my heart. (And just in case you were wondering? They also make some of the most stunning tableware in town as well.)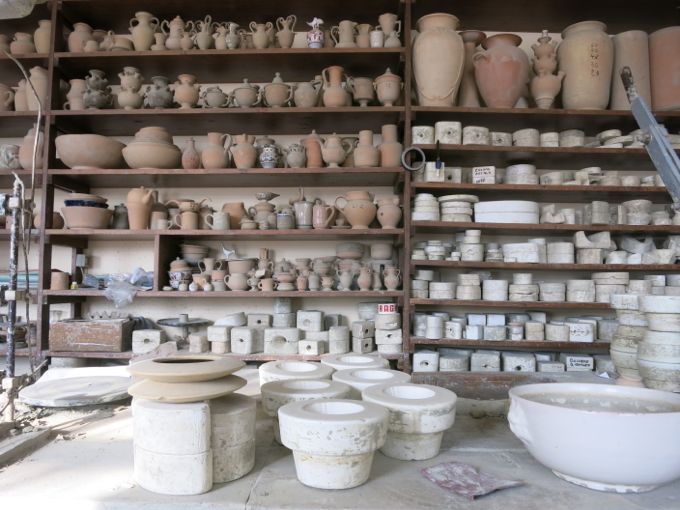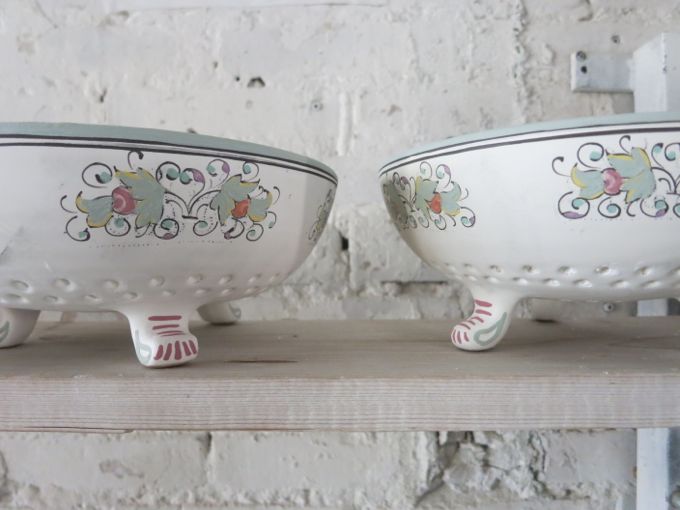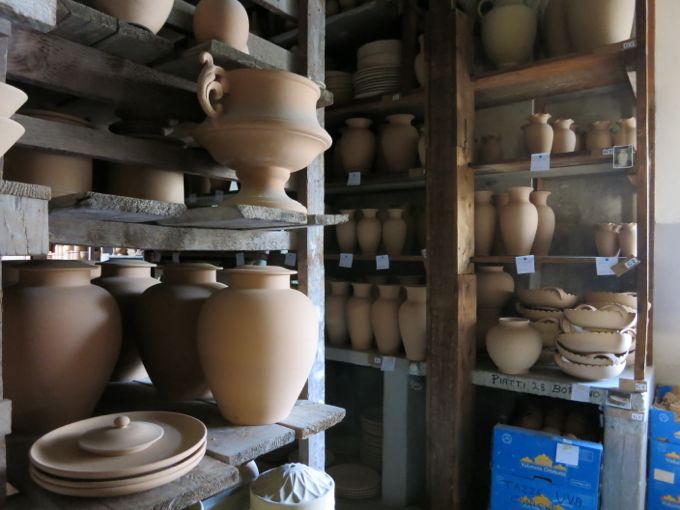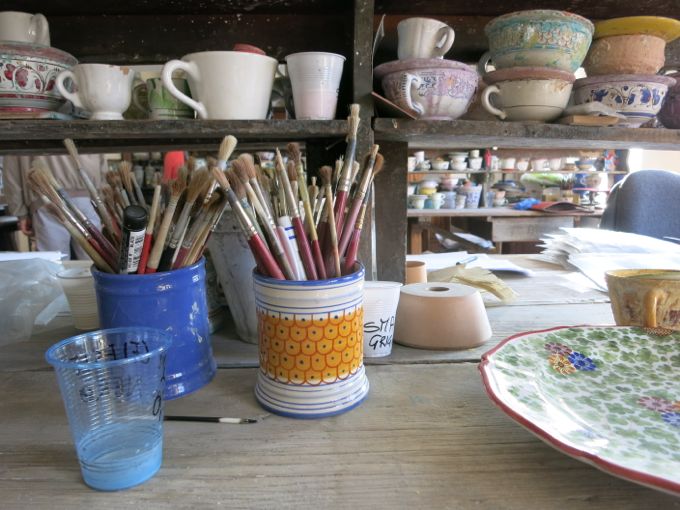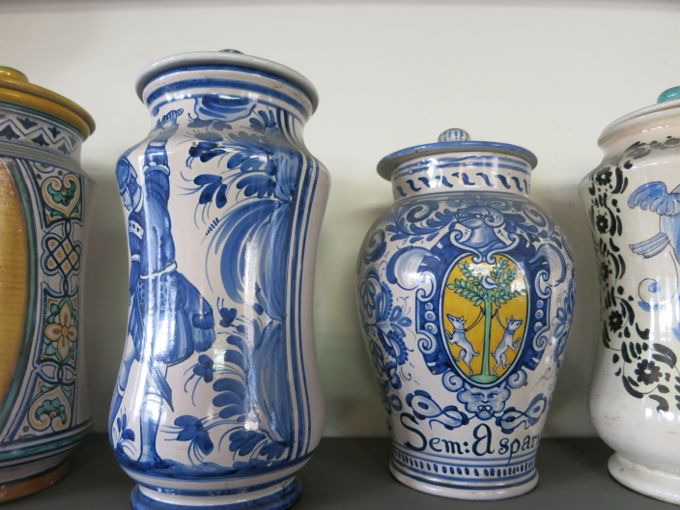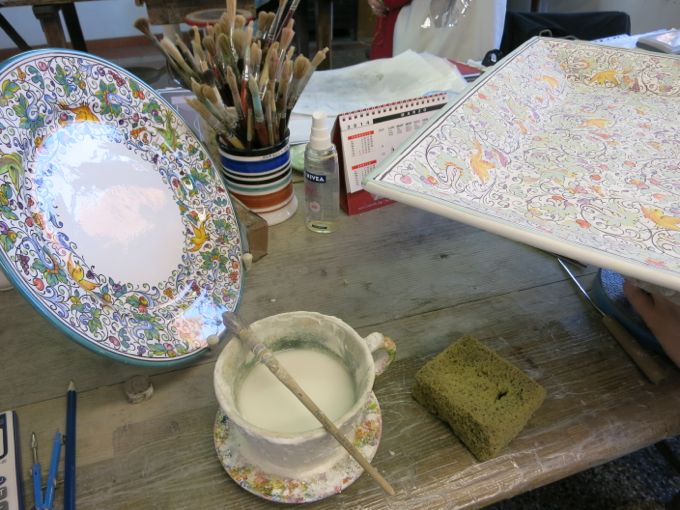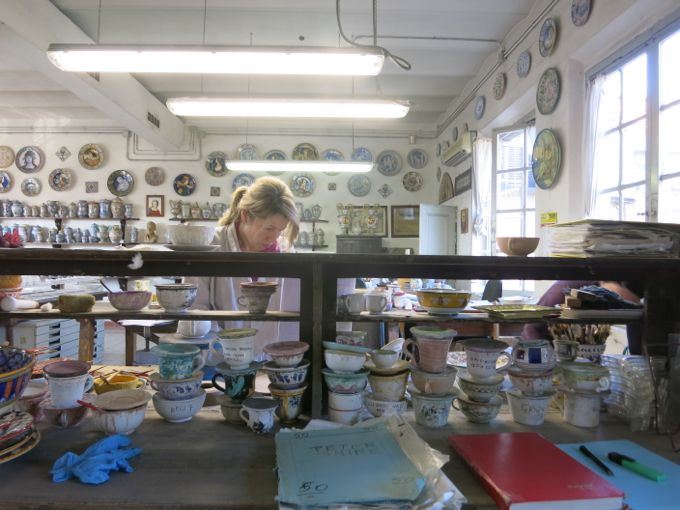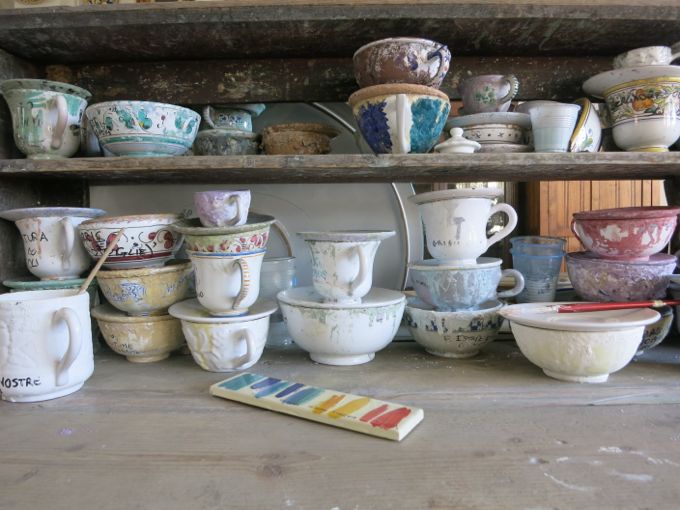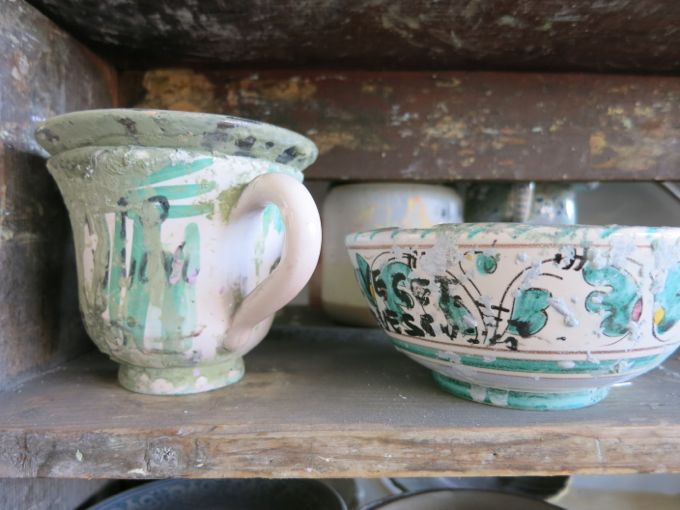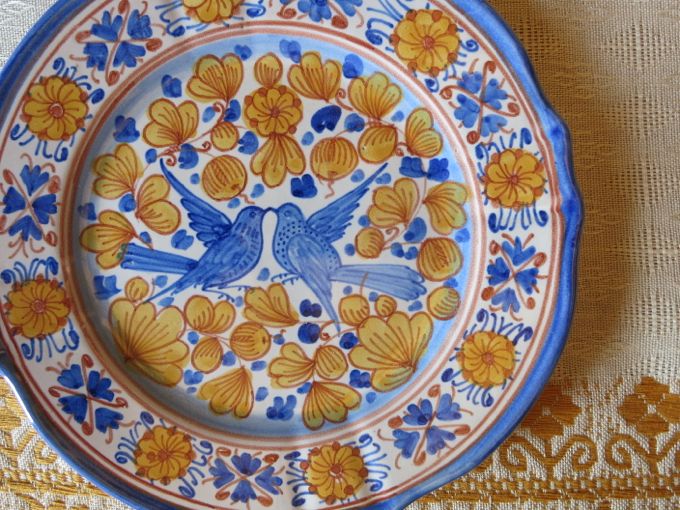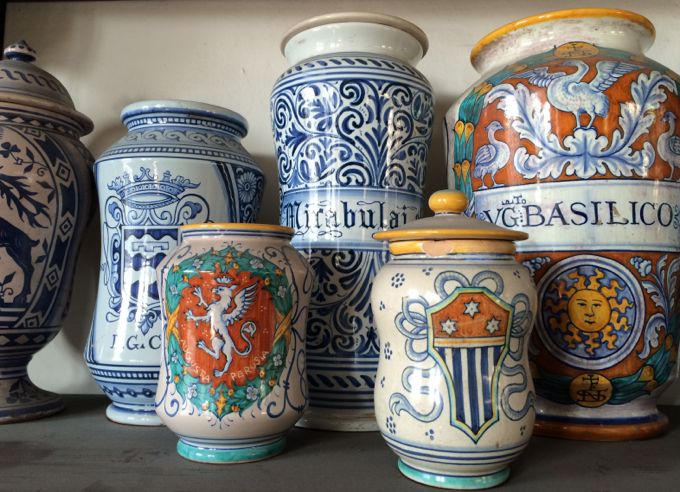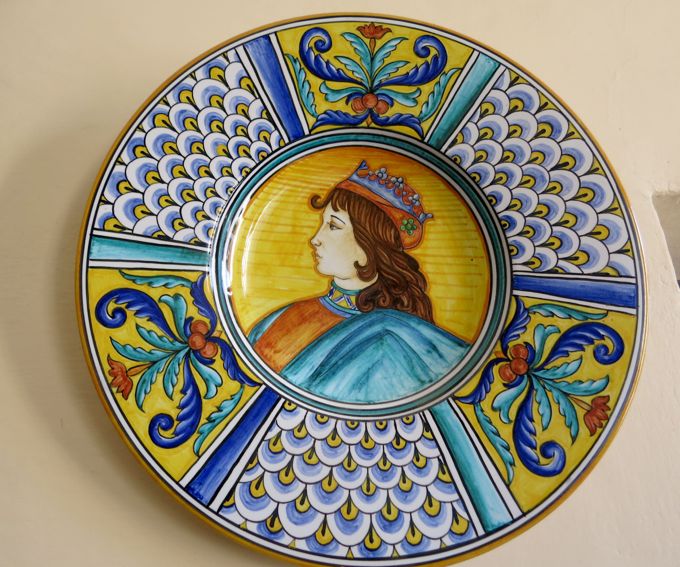 Ubaldo Grazia
Via Tiberina 181
Deruta, PG Italy