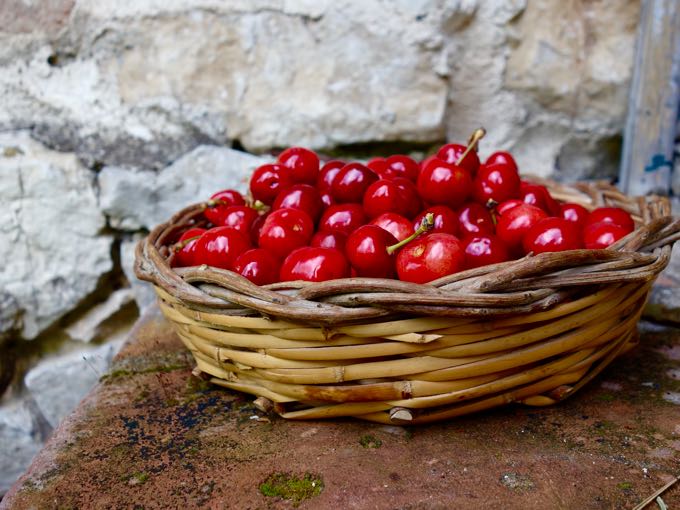 If you're anywhere near social media these days then your feed is probably as full of cherries as mine is. They are everywhere: in farmer's markets, in desserts, in your fruit basket. 'Tis the season. For cherries, as well as other berries, soon enough.
Here in Umbria, where we are this weekend, I'm actually quite jealous of everyone's photos. Our own trees this year weren't so plentiful and what few cherries there were, were sort of puny. But elsewhere in Italy it's been a bumper season for them, and the markets in Rome are groaning with huge, crimson orbs.
Even our mulberries, which are usually covered in fruit, were kind of pathetic this year
OK, I actually do feel sort of silly complaining, because when I look over the past years we've been more than lucky in the fruit department. One year on, and one year off makes it all the more interesting, right?
So rather than dwell on my own lack of cherries and berries, I thought I'd pull together some of my favorite recipes from the past few years, since maybe you'll be needing them? Enjoy! And if you do end up baking something, make sure you tag me. I have to live vicariously this year, and I'm counting on you.
Ricotta and Raspberry And Chocolate Crostata