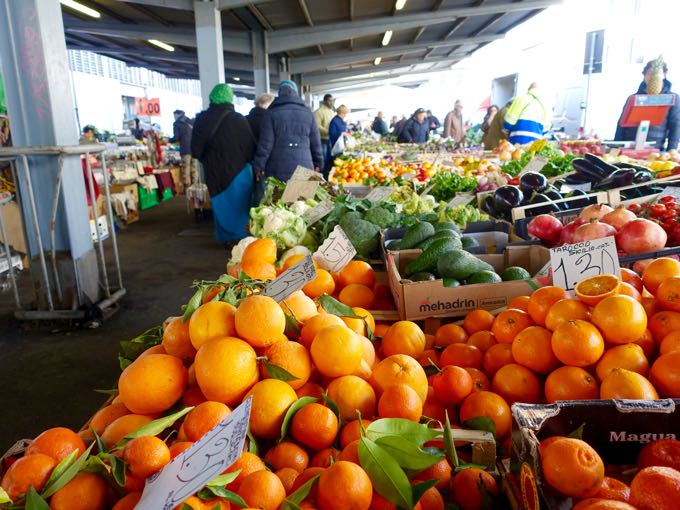 These days it seems like when it comes to markets in Florence Mercato di San Lorenzo is getting all the love. Located between the railway station and the  Duomo, the 19th century covered market was, for years, the central market where most Florentines did their shopping. In the olden days (i.e. when I lived there 20 years ago) the ground floor was where the butchers, cheese vendors and dry goods stands were located. Upstairs, beneath the soaring wrought iron ceiling, dozens of fruit and vegetable vendors piled their goods in a beautiful, colorful display.
Things change. I know that. I don't fight it and appreciate when something new comes along that is as good as the old. This has happened with the San Lorenzo market. You can read all about it here, where I've already written about it.
So I don't criticize the fact that more people head to Mercato Centrale at the San Lorenzo market. And in fact, I'm a big supporter of it (and may even be one of the causes of it). But…..if you want to know the truth, there is another market I much prefer.
The Mercato di Sant'Ambrogio holds a special place in my heart for a lot of reasons. Mostly because this is the market where I shopped when I lived in Florence while working on my dissertation. It was the first real open Italian market that I shopped at while living on my own in Italy, cooking my way through Marcella Hazan.
Today I still visit it when I am in Florence. And am very happy to see that even though the market has changed a bit (there are fewer fruit and vegetable stands) there are still a few stands that are obviously run by farmers bringing their produce to market. It's easy enough to spot them. They are the stands that have the largest crowds and the dirtiest vegetables.
Unfortunately I'm usually not cooking these days when I visit Florence, and so have to content myself with looking and taking photos of the food. Luckily for me Trattoria Rocco is still going strong, so I can also eat.
Long before there were food courts, and long long before things like Eataly, Mercato Centrale and other types of restaurants located in markets started being a 'thing' there was Trattoria Rocco. It was, and still is, a tavola calda. That means that food is prepared in the morning, then kept warm in steamer trays, to be served in heaping portions all during lunch.
And while I usually don't approve of things going too modern, I love Trattoria Rocco's new redesign. There is no door to the restaurant. Instead each table has it's own door, so you sort of slide into your banquet from the outside, and then the waiter comes to take your order from the inside. Very clever.
I stopped by a few weeks ago, and made this little video.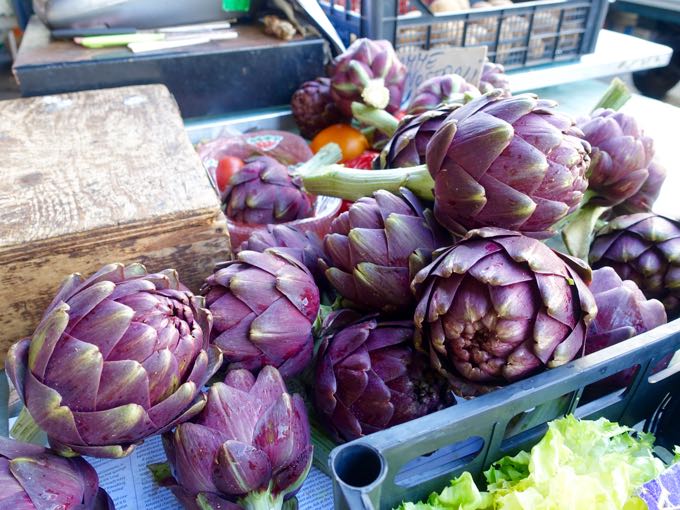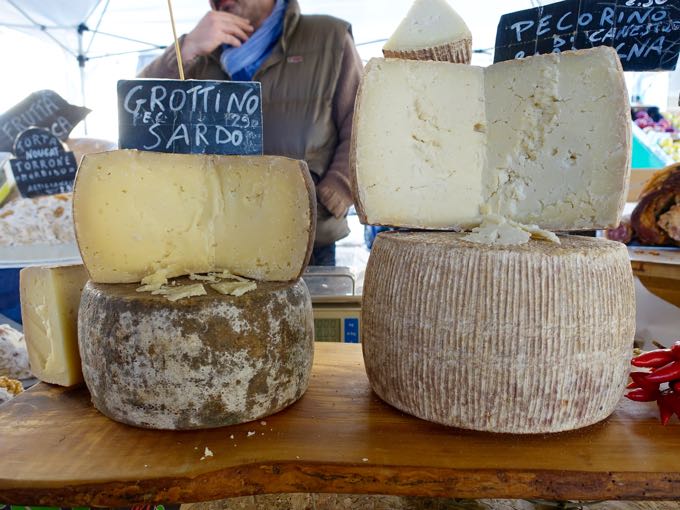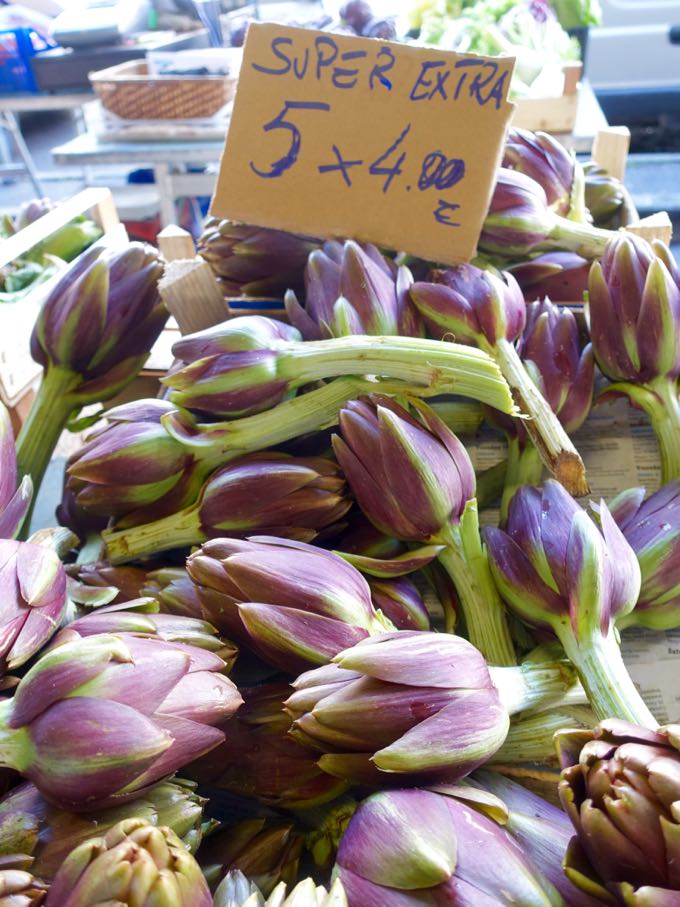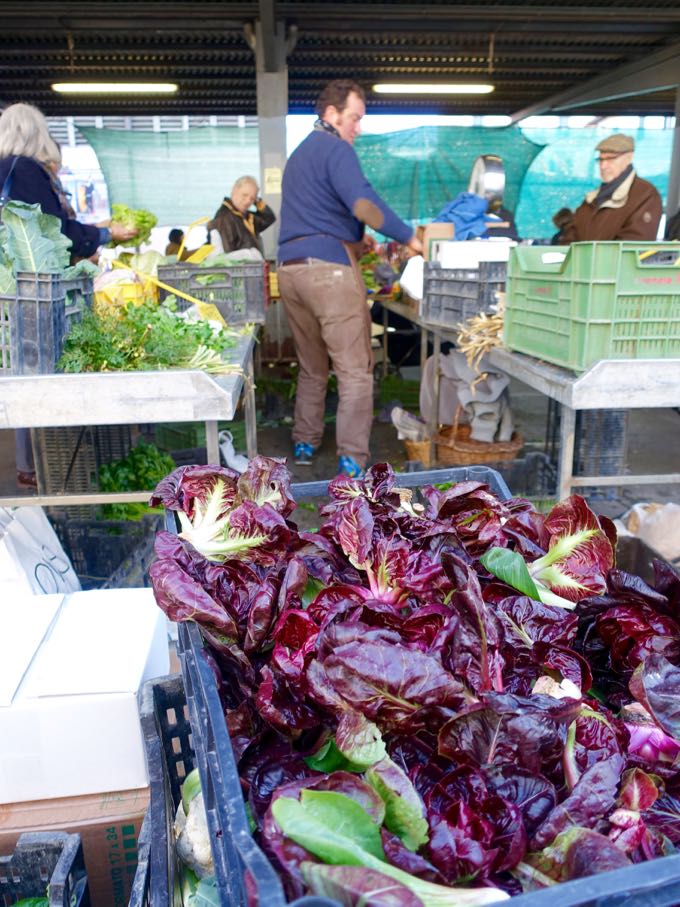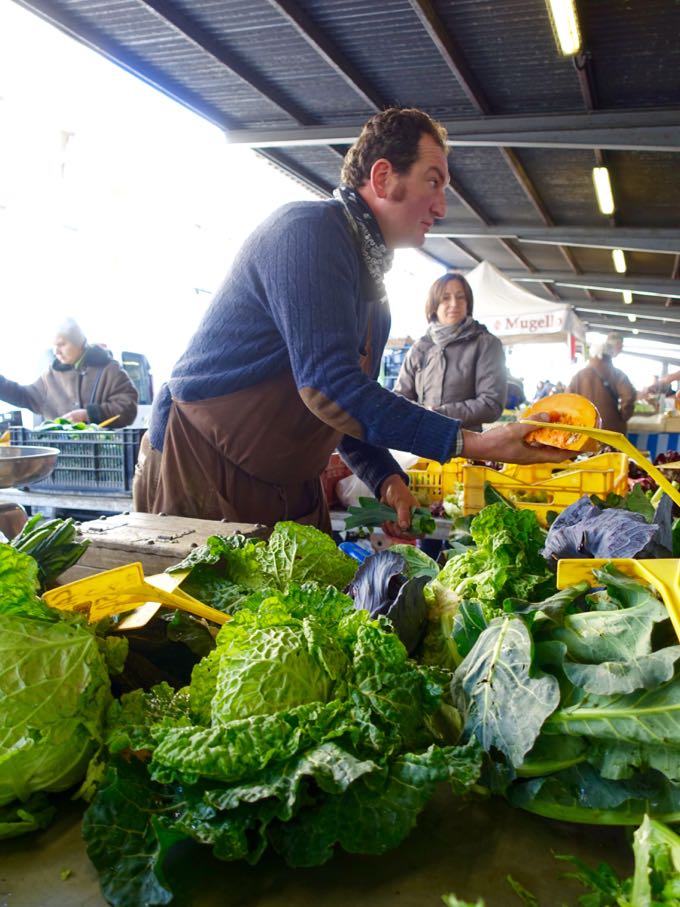 Mercato Sant'Ambrogio
Piazza Ghiberti, Florence
Open Monday – Saturday 7am-2pm
Trattoria da Rocco
Mercato Sant'Ambrogio
Open Monday – Saturday 12pm-2:30pm.
For more information on dining in Florence and Italy download my app, EAT ITALY. EAT ITALY is a free app, and contains guides to Venice, Milan, Rome, Florence and Umbria (and an ever expanding list of regions and cities) available as in-app purchases for both iPhone and iPad