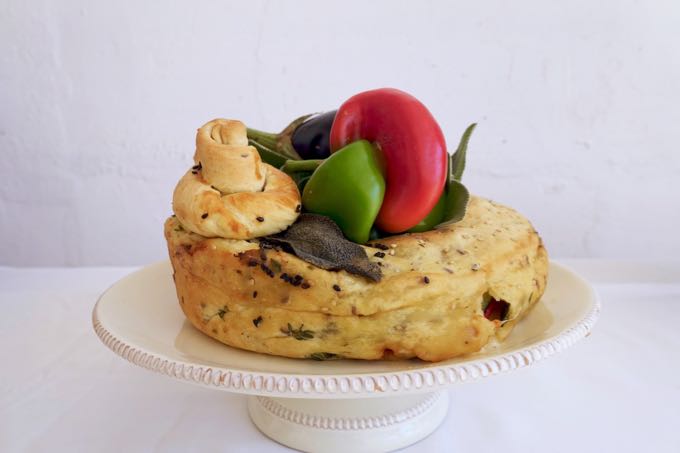 When I travel throughout Italy one of the things I always seem to come away with are new techniques. Not simply recipes (although I get a lot of those too). What I'm talking about is new ways of treating well-known and familiar ingredients that result in something I would never have imagined had I not been there, in the kitchen, watching.
Last summer, while I was at Masseria Potenti in Puglia, Maria Grazia (the incredibly gracious and beautiful owner) led me into her kitchen where she took ordinary bread dough and – in about 5 minutes – whipped it into something completely fantastic.
I had a hard time deciding what to call this recipe. Maria Grazia calls it 'strudel' but it really isn't that. Stuffed bread? That's actually what it is, but it looks like so much more than that.
Whatever it is, it's all about technique, presentation and (it goes without saying) great ingredients.
I haven't supplied a recipe here, since I want you to make up your own version. Maria Grazia just used a hunk of regular bread dough. You'll notice hers is speckled. That's because she threw in some poppy and sesame seeds at the last minute. The only other ingredients are the roasted vegetables and torn mozzarella. And olive oil. LOTS of olive oil.
Just in case you don't know how to roast vegetables (and surprisingly I found out a lot of people don't know how via my Instagram stories): Cut up zucchini, bell peppers and eggplant into uniform pieces. Toss with olive oil and salt and roast in an (180C/350F) for about 40 minutes.
The rest is pretty easy. If you were in Maria Grazia's kitchen that is. And since you weren't, and I was, here follows a video I made for you. Enjoy!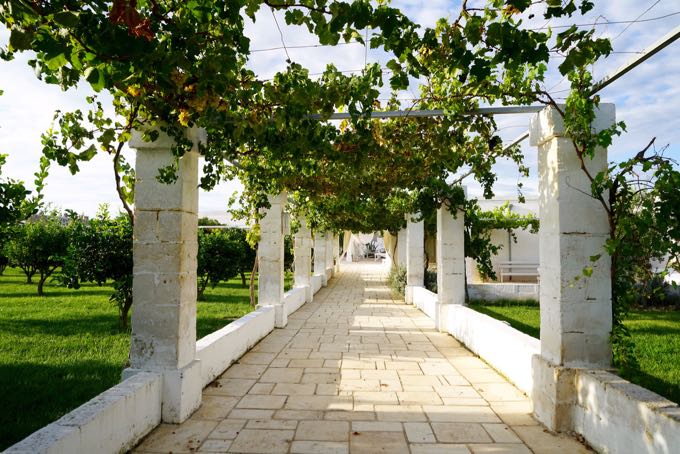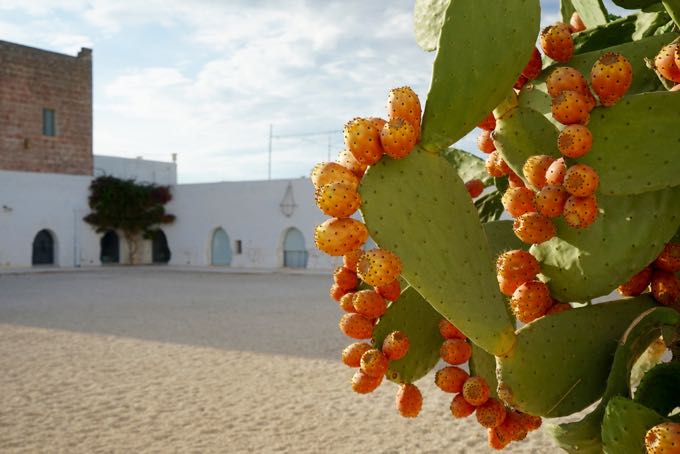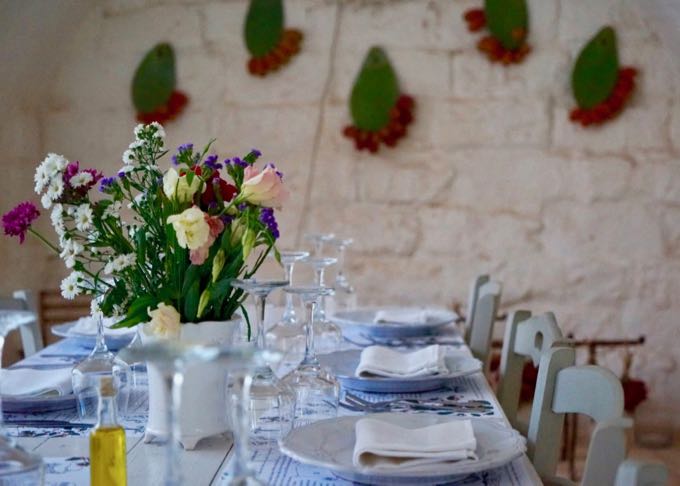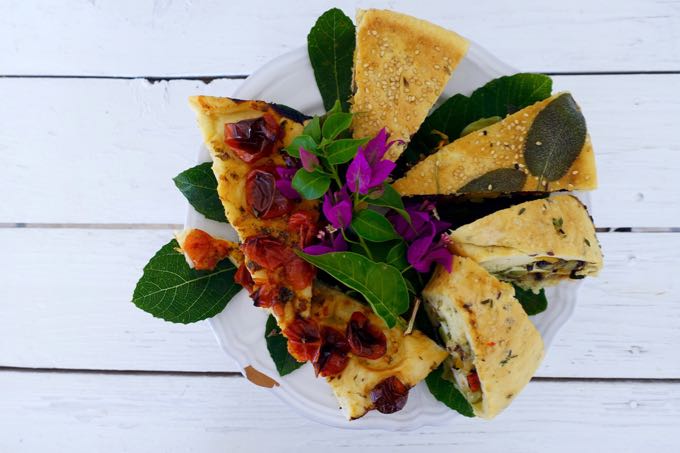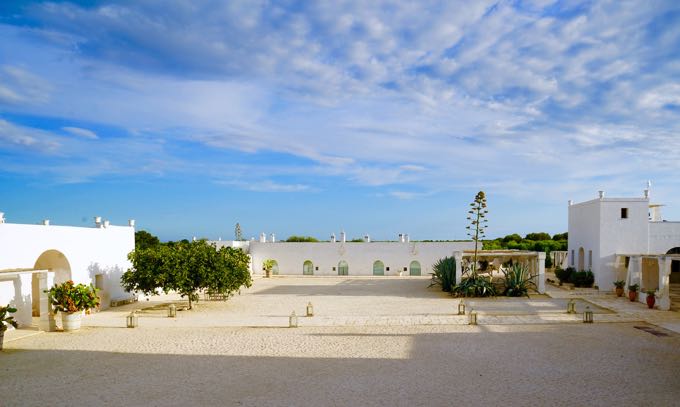 Massaria Potenti
Contrada Potenti, 74024 Manduria TA
For more of my favorite places to stay and eat in Puglia make sure you download my app, Eat Italy. Eat Italy is a free app, with many cities and regions available as in-app purchases (Venice, Rome and Florence) or completely free (Puglia, Umbria, Torino and Milan).
And if you're curious about my adventures in Puglia and the rest of Italy you can preorder my newest book, Eating My Way Through Italy : Heading Off the Main Roads to Discover the Hidden Treasure of the Italian Table. The book will be published on May 22, 2018.