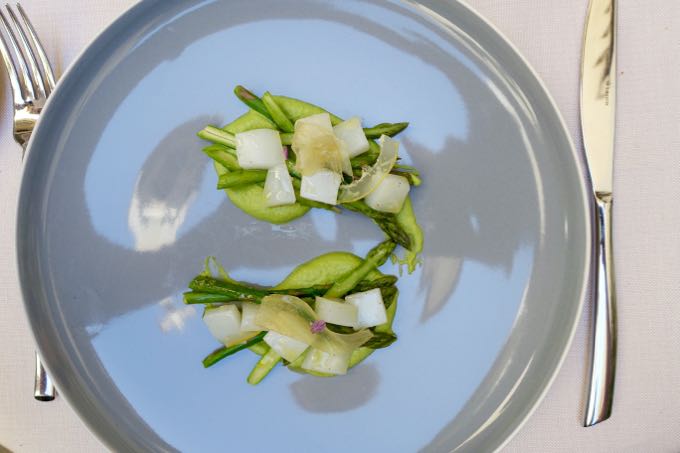 UPDATE: February 2, 2017. Well, I knew I should have waited just a bit longer to write this up. Just a couple of weeks after publishing this blog post, today I learned that the chef of Gurdul, Entiana Osmenzeza, has left the restaurant. Since she was THE driving force behind the food, I can't assure you will have the same experience I describe below. If you do go, let me know how it was by leaving a comment.
____________________________________
You know those Facebook memories that pop up on your wall? It's usually pretty fun to see what you were up to last year, or….oh god, 10 years ago? Has it been that long now?
And then there are those other memories, that remind you of things you meant to do, but somehow either forgot or never got around to. As Facebook is making me very well aware of at this time last year I was spending 10 days in Florence, doing a big update on the Florence section of my Eat Italy App. So far so good. But of the perhaps 2 dozen places I ate my way through, there are a few that haven't yet made it into the app.
Why? Life, basically. You know, writing two other books, organizing and running Week long tours in Italy.
What makes me feel really guilty is that one of my very favorite places that I visited, Gurdulù, remains 'off line.'
Maybe it's  because I loved Gurdulù so much, that I just couldn't sit down and find the words . Confession: I find restaurant reports among the most difficult things to write. How to sum up my meals in a way that will convey why I think you should go to. Not easy.
But anyway, better late than never.
Gurdulù opened about a year and a half ago, but it was not completely new to me since I'd known the chef, Entiana Osmenzeza,  from her perch at Se.Sto. There I was thoroughly won over by creativity and the completely seductive beauty of her delicious cooking.
But like a lot of talented young chefs these days in Italy Entiana decided she wanted something that was a bit less formal in which to present her cooking.Gurdulù is part of the trend that takes sophisticated and creative cooking and places it in a warm, casual and stylish setting.
Gurdulù is located in the Santo Spirito neighborhood, on the 'other' side of the river, the Oltrarno. It's definitely part of a spate of new openings in this area that used to be a bit of a no mans land in terms of places to eat.
The menu changes seasonally so what you see in these photos (which are from a visit I made last May) won't necessarily be there by the time you visit. What is always on the menu though, are beautiful, seasonal vegetables. And if it doesn't look like your typical Florentine plate of pasta or hunk of meat, that's because it's not. In general the approach is much lighter, with vibrantly colored vegetables  and edible flowers everywhere.
During that spring time visit I loved the zucchini and saffron risotto which was topped by a super crunchy tempura of zucchini blossom. Surprising combinations of both textures and temperature work in wonderful ways like in the shaved fennel salad that was topped with lemon sorbet or the herb filled ravioli topped with tenderly cooked red snapper.
I also loved the setting, both inside and out. On a winter's evening the main dining room was lowly lit, cozy and warm. And on a Sunday afternoon the outside courtyard was charming. The bar area is the perfect place to stop by for a cocktail and you can also order something to eat. The entire mid-century modern vibe is laid back and inviting. 
And the food, always incredibly surprising, delicious and beautiful.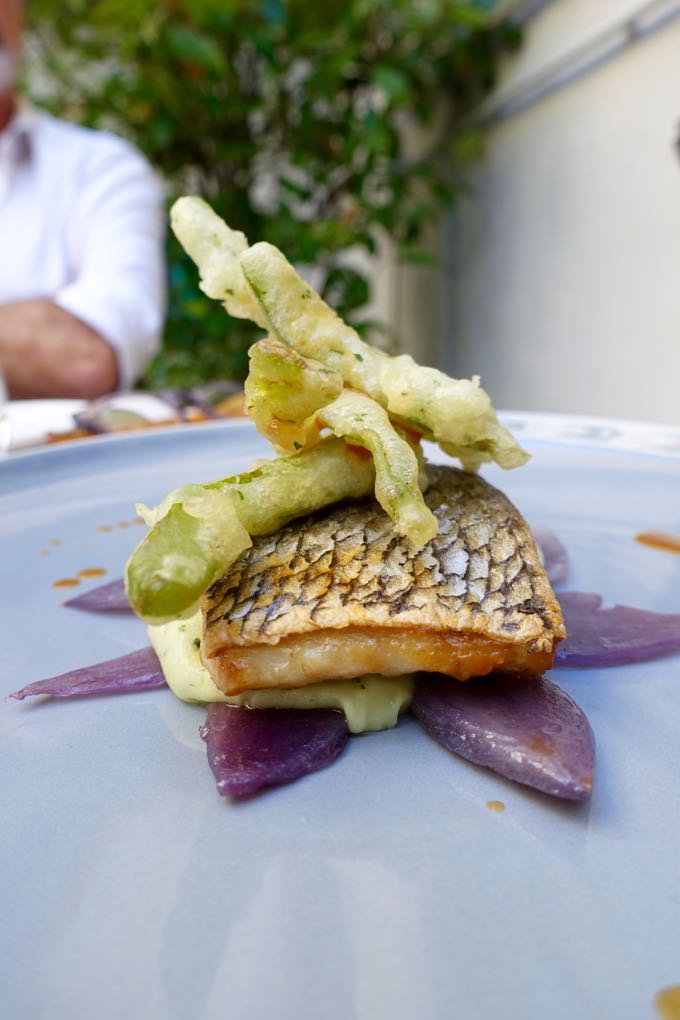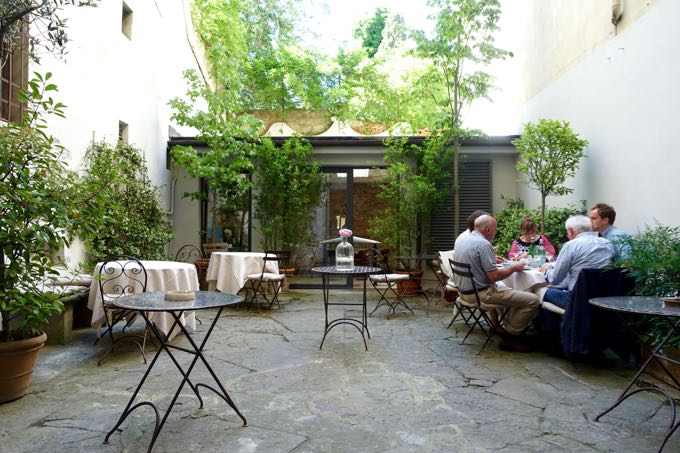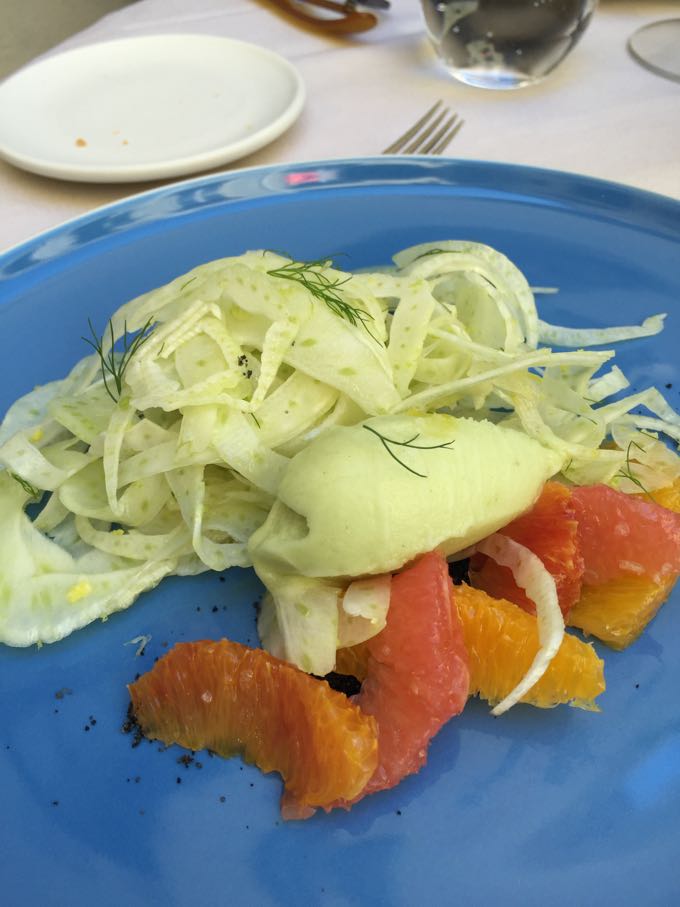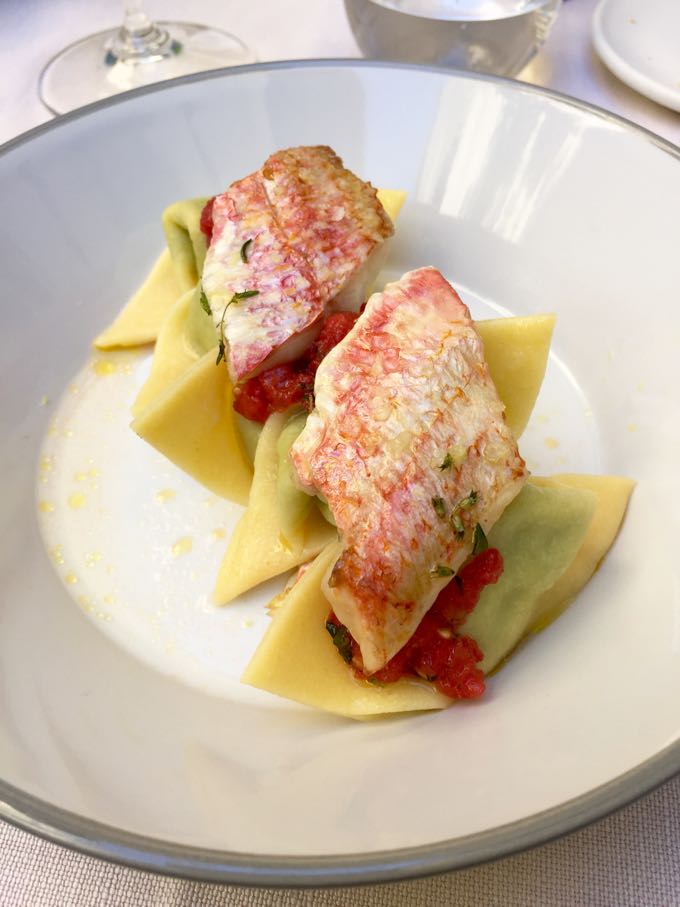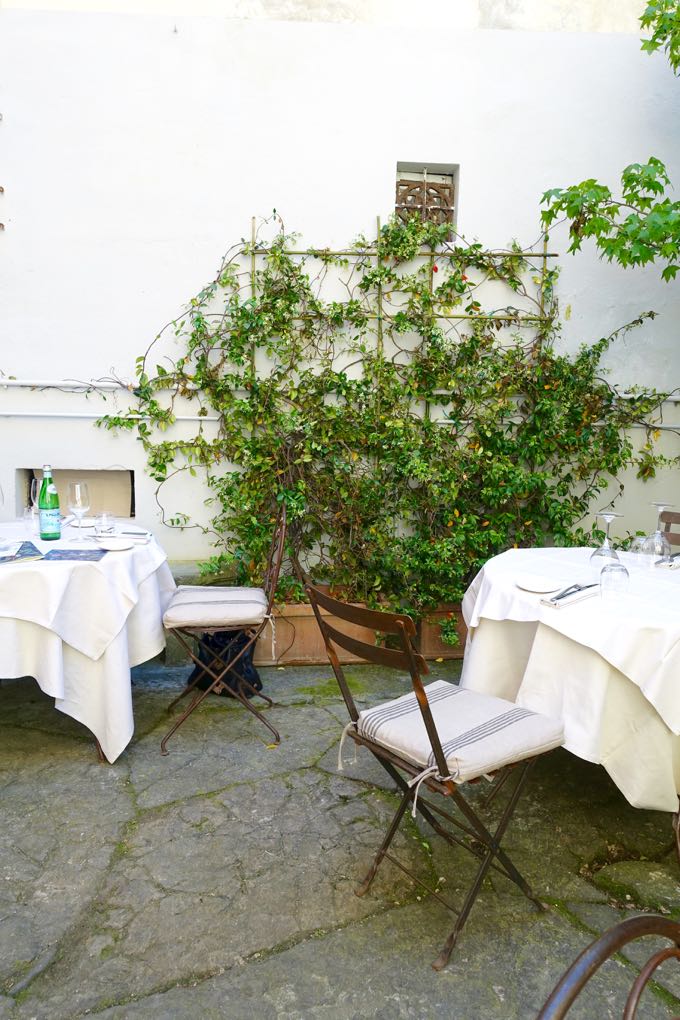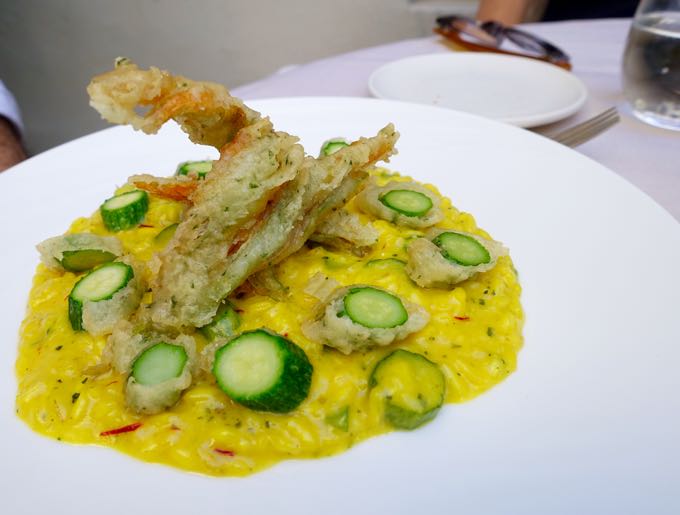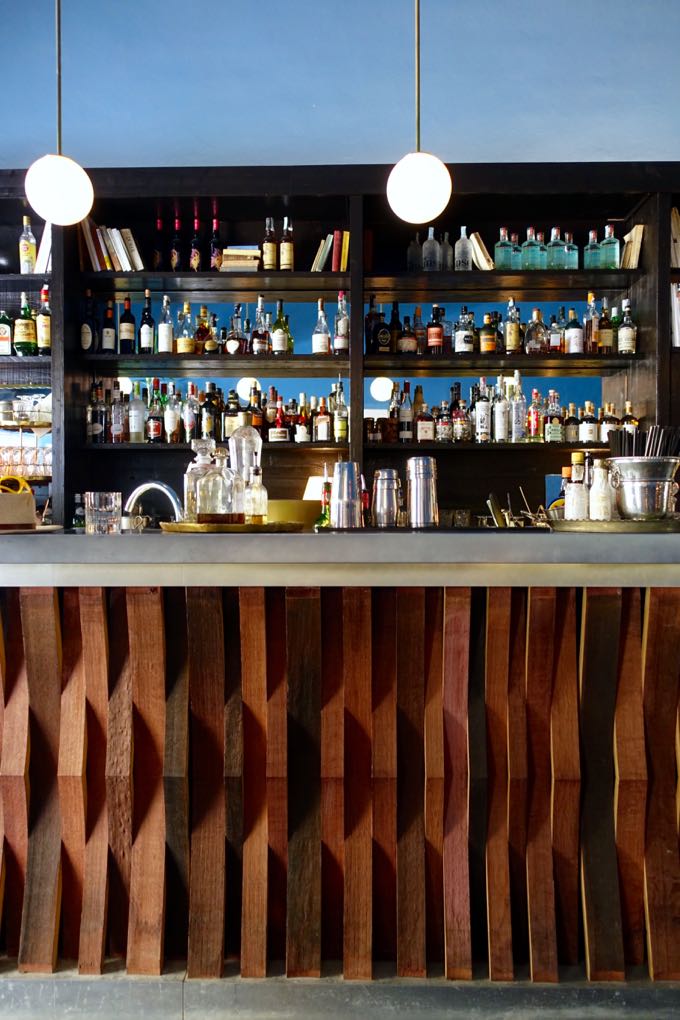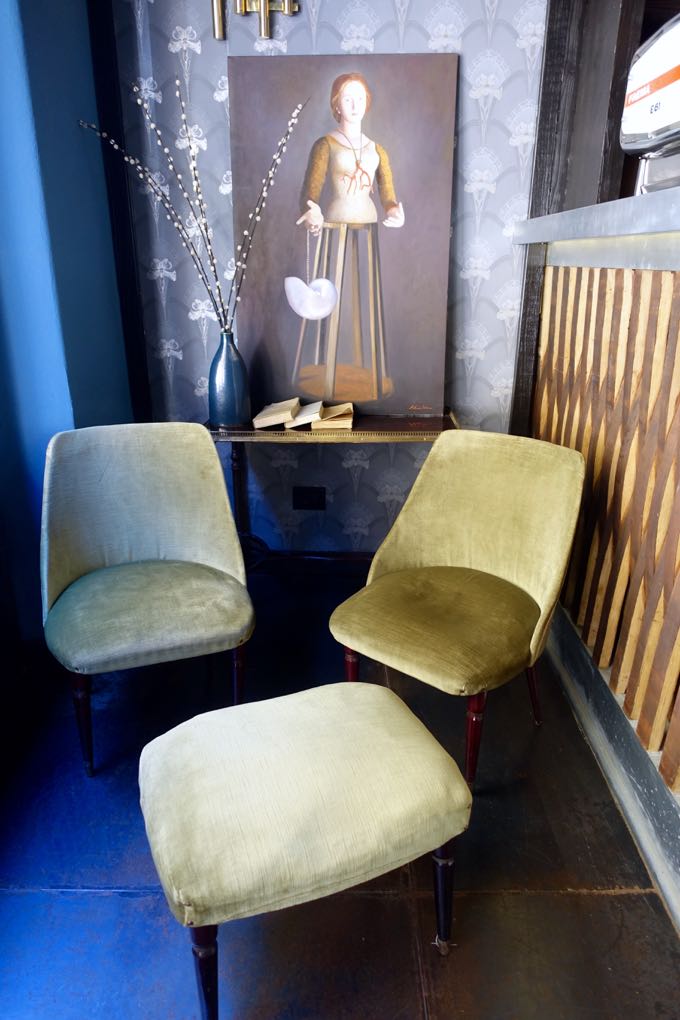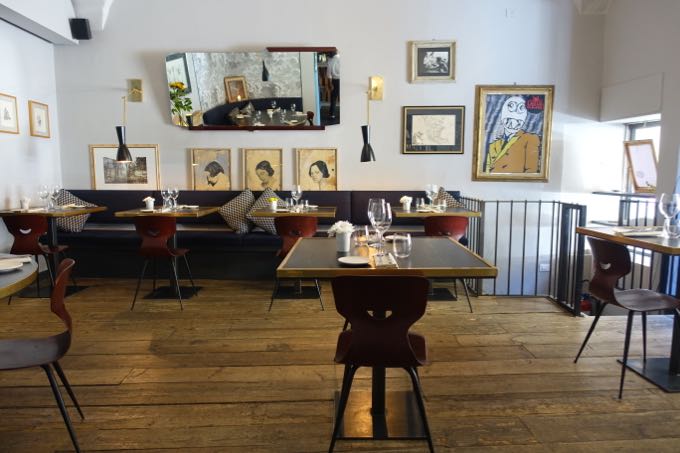 Gurdulu'
Via delle Caldaie 12R
Florence
+39.055 282223
Reservations WhatsApp +39 3475825425
For more information on dining in Rome and Italy download my app, EAT ITALY. EAT ITALY is a free app, and contains guides to Venice, Milan, Rome, Florence, Torino and Puglia (and an ever expanding list of regions and cities) available as in-app purchases for both iPhone and iPad.