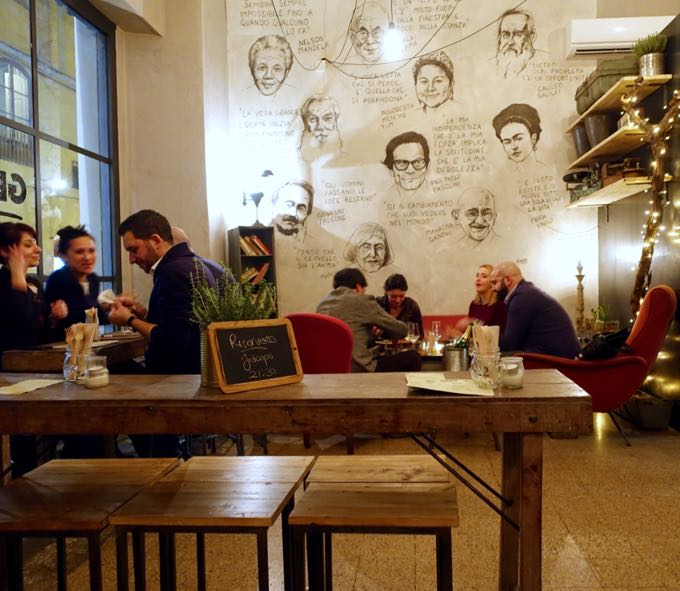 I'm not usually one for gimmicks. Themed restaurants with cute little quirks usually just get on my nerves. Which is why, when I sat down at 'Gesto a few weeks ago, in Florence, I was a wee bit worried.
First there was the menu. 20 dishes divided equally between four categories: Meat, Fish, Vegetable and Sweet. Which I could have dealt with, and did and was ready to order when the waiter came over (I thought to take my order) and handed me a chalk board and a piece of chalk.
To write my own order down.
For real.
So after I got over the stress of figuring out if I had spelled the name of my wine correctly, I flagged down the waiter to hand in my homework. Hoping I hadn't made any mistakes.
I hadn't. Everything arrived at the table, along with a few more little quirky items, that were – I have to say – absolutely delicious.
First up was a little tin box of popcorn, hot and freshly popped to nibble on while I sipped my very good glass of sparkling natural cremant. Also? Instead of mediocre Florentine bread, I got thinly sliced, oiled and toasted bread that were the closest thing to bagel chips I've ever had in Italy. But in a really good way.
And the food? Despite it being served on plastic covered chalkboards (really not sure what that is about) it was absolutely fantastic. Really, some of the best, lightest and straightforward food I've had in Florence. A tepid octopus salad was cooked until tender and dressed with a fruity olive oil along with potatoes, crispy pecorino and sun dried tomatoes. And my cauliflower came to the table in a cute little pan, dressed with a lemony vinaigrette and enough pomegranate to give it a bright crunch.
The idea behind 'Gesto , or so it says on their website, is to keep the environmental impact down, which not only helps the world but also enables them to keep prices reasonable. And the price was beyond reasonable. This extremely good, fun, delicious meal (with a glass of very good wine) was 13 euros.
While I was there alone, I'm thinking that coming with a group of friends is the way to go. That way you can order lots of little dishes, and then split them. Or it's a great place to grab a nibble earlier in the evening. Either way, for me, the 'gesture' is working, gimmicks or no gimmicks.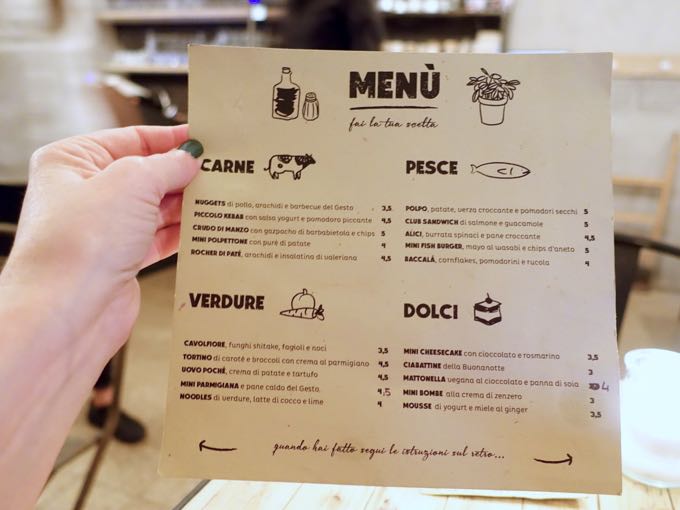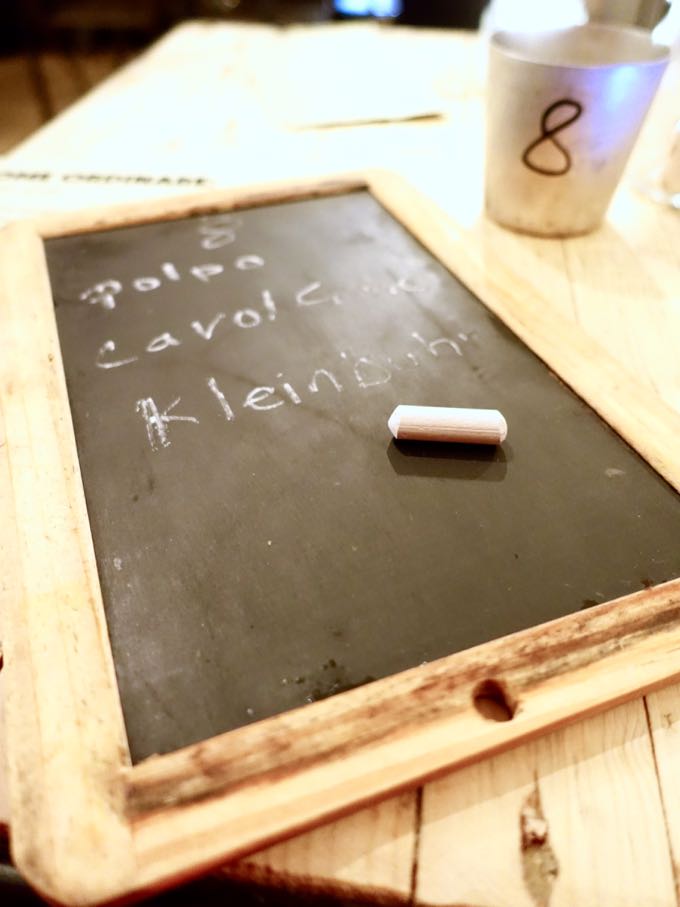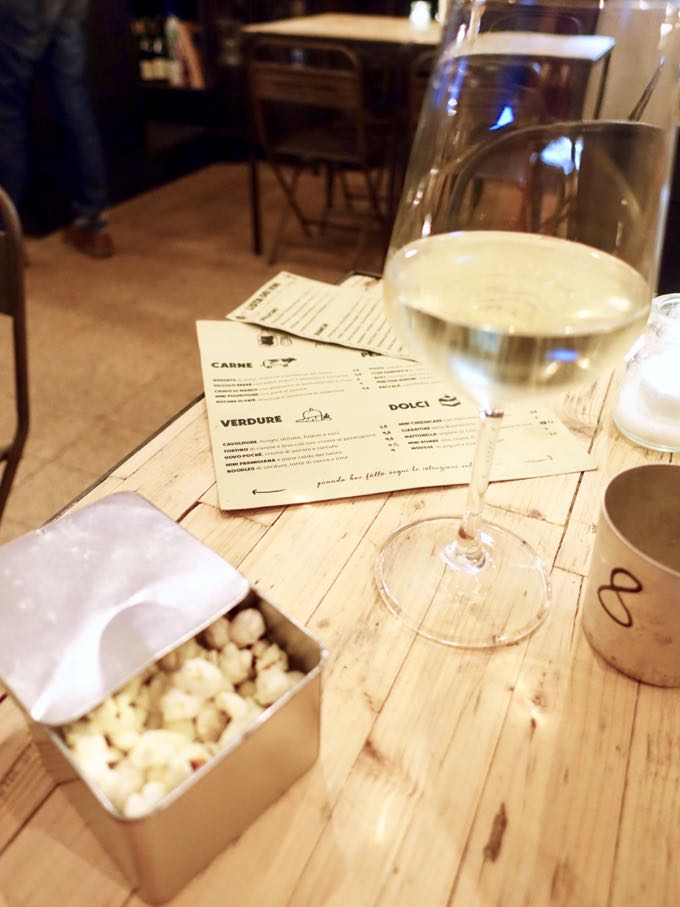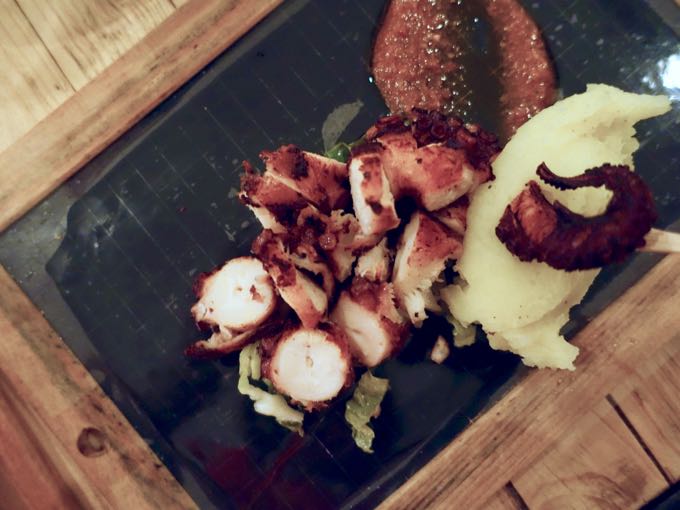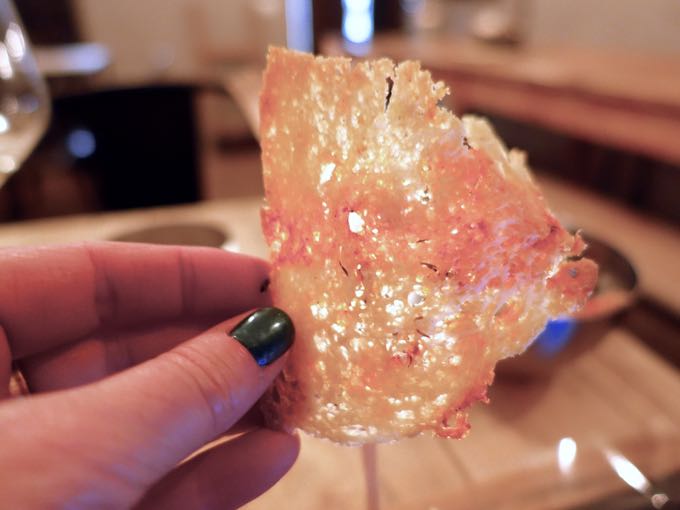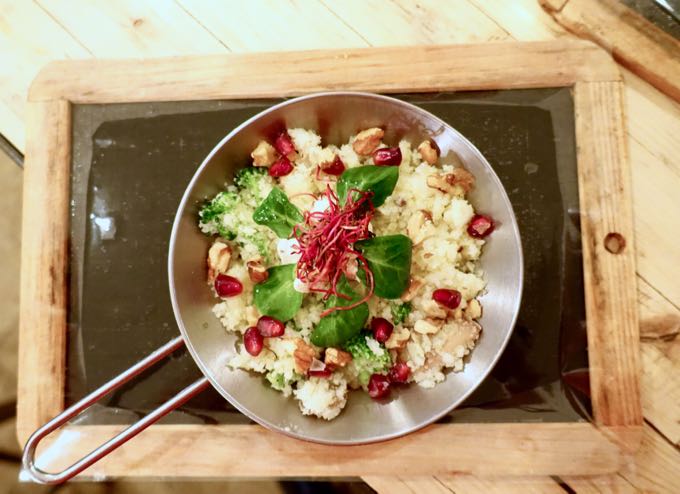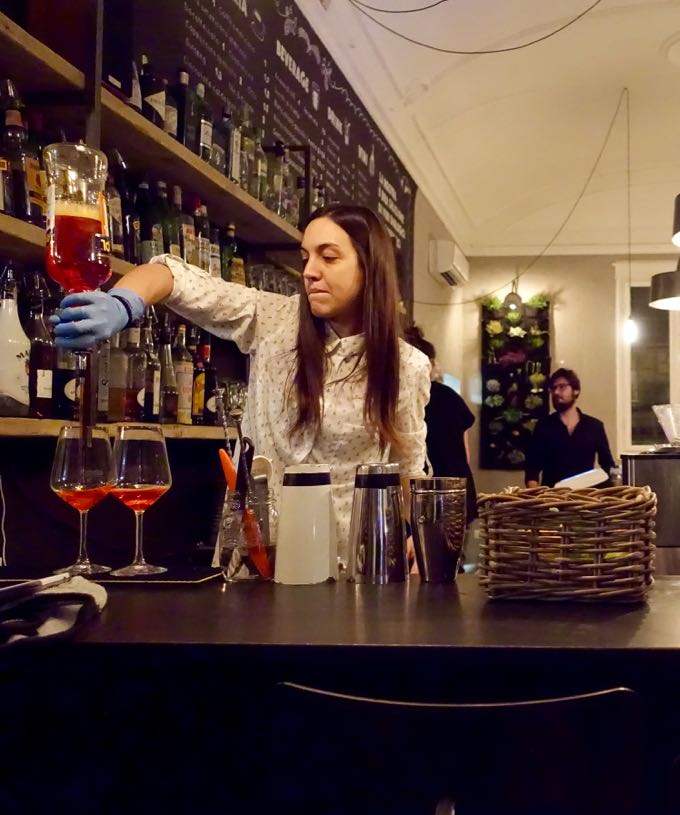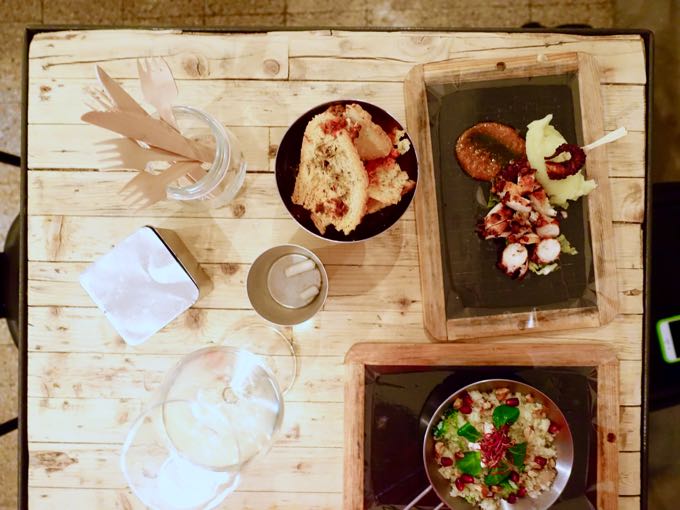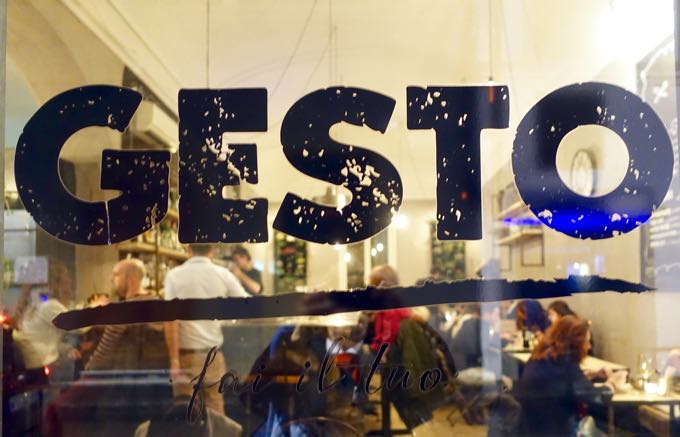 Gesto
Borgo San Frediano 27r
+39 055 241288
For more information on dining in Florence and Italy download my app, EAT ITALY. EAT ITALY is a free app, and contains guides to Venice, Milan, Rome, Florence and Umbria (and an ever expanding list of regions and cities) available as in-app purchases for both iPhone and iPad.