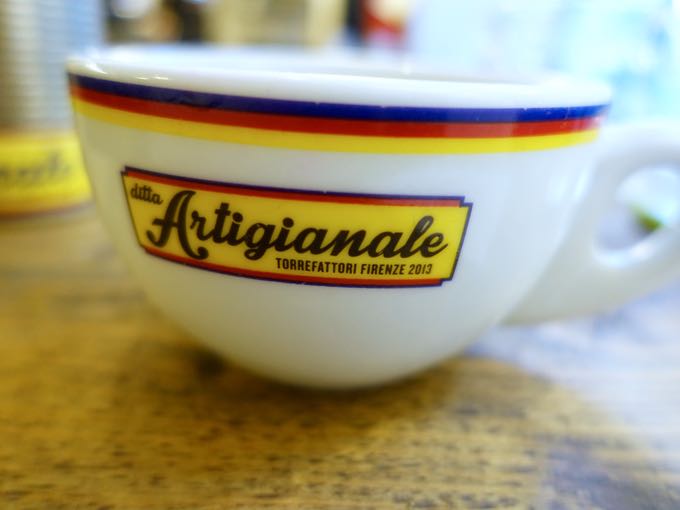 I'm usually all about the old fashioned places that haven't changed for generations, and am skeptical not only of anything new and shiny, but especially the incursion of Brooklyn-inspired hipster culture onto my beloved stone paved streets.
But sometimes? New (and admittedly hipster) is ok. It gets a pass from me when the food served is as good as the extreme care that goes into the decoration. In other words, Ditta Artiginale, a new coffee place in Florence not only talks the talk, they walk the walk.
I stopped by recently for breakfast, which is still a hard meal to find in Italy. A quick cornetto and cappuccino, no problem. But a sit down, American or English style repast? Not so much.
Ditta Artiginale bills itself as primarily a coffee roaster, and they do that very well indeed. In fact, the coffee portion of the menu includes over a dozen options, including various brewing methods like  Aeropress ad V60 pour-over .
The coffee beans are rigorously sourced, and  are roasted in the back, in small batches. Which probably makes it the premier coffee roaster in town.
While coffee is the main thing here, the food is just as good. If you're there for breakfast there are is a large selection of both sweet and savory pastries. But if you are feeling more like a 'real' breakfast, their brunch and lunch menu – which includes things like eggs and bacon, pancakes and french toast, goes on all day till 4pm. I chose two fried eggs served with crumbled sausage and kale, which was perfect,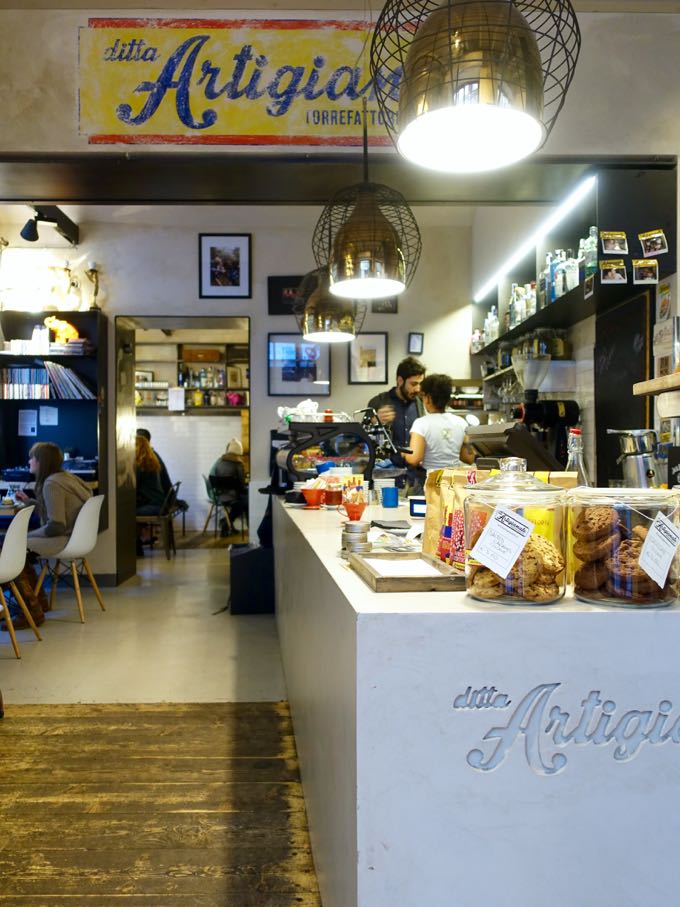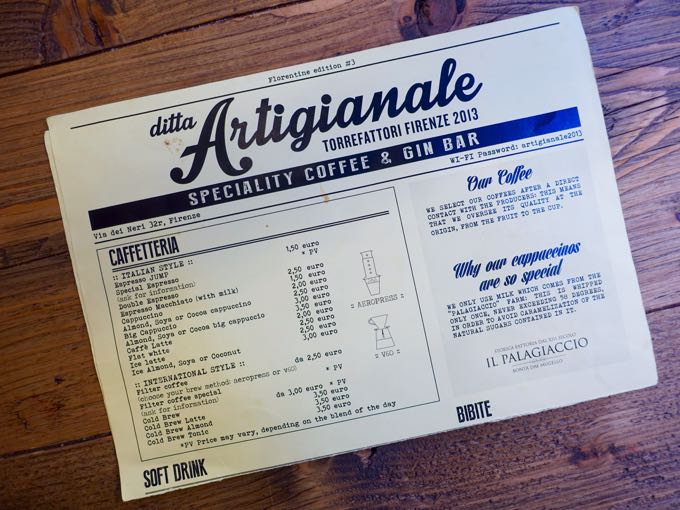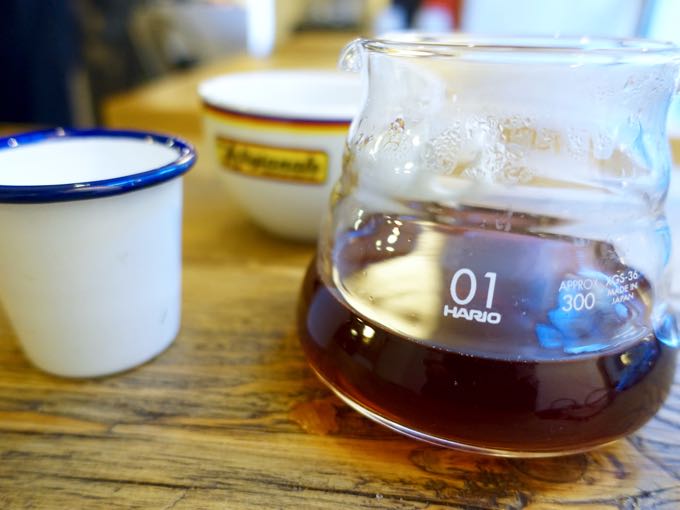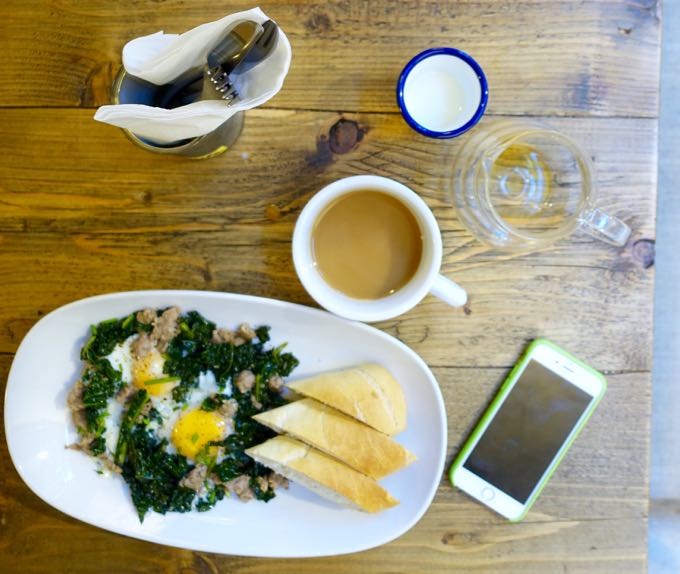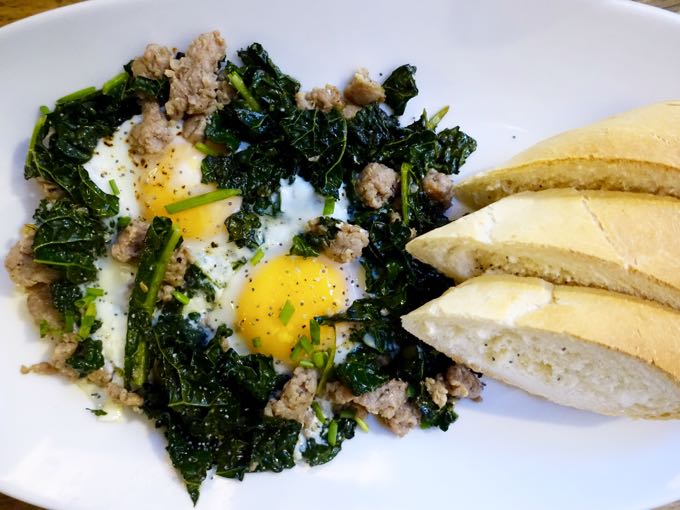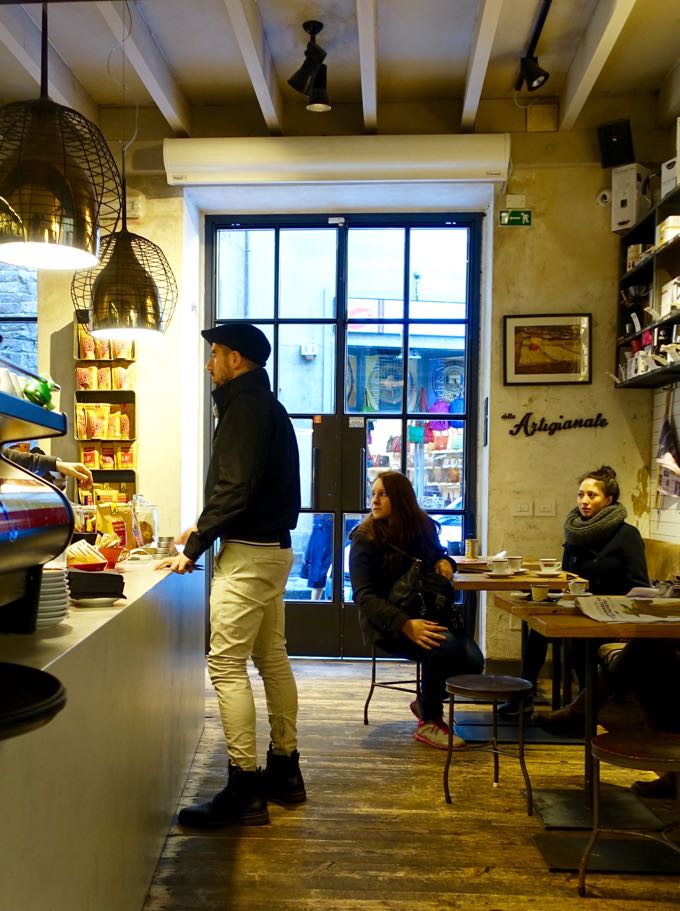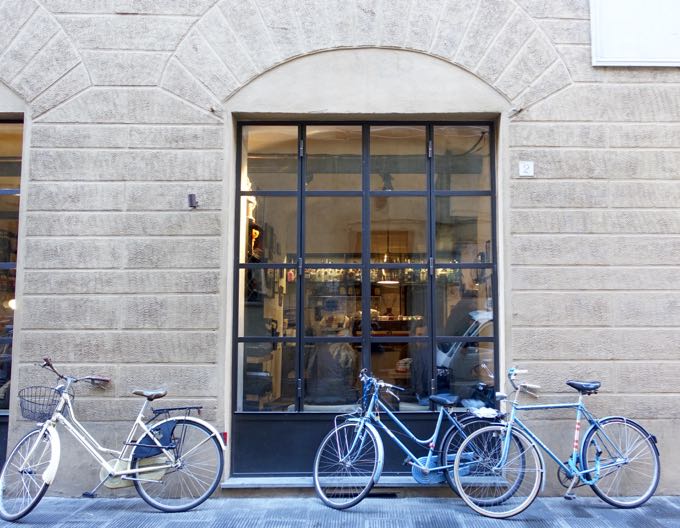 Ditta Artiginale
Via dei Neri 32R
+39.055.274.1541
Daily 8am-10pm
For more information on dining in Florence and Italy download my app, EAT ITALY. EAT ITALY is a free app, and contains guides to Venice, Milan, Rome, Florence and Umbria (and an ever expanding list of regions and cities) available as in-app purchases for both iPhone and iPad.