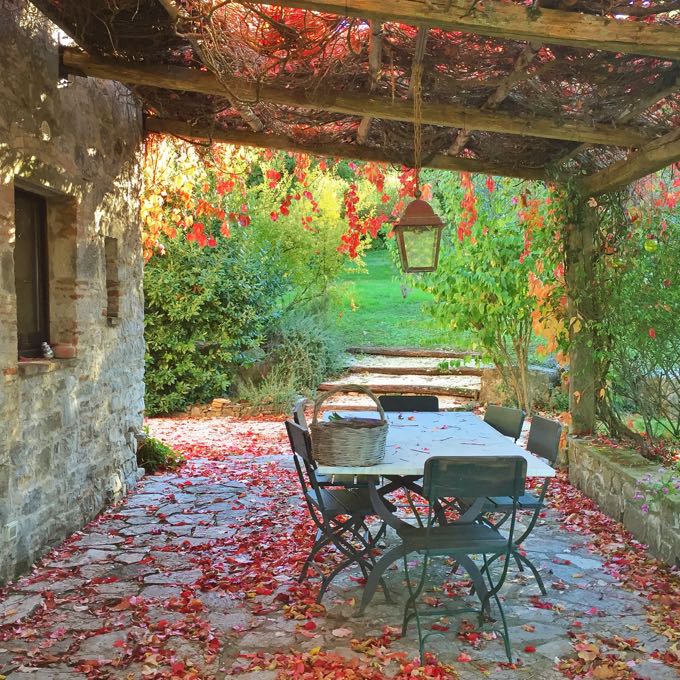 This post is more or less an excuse to share some autumn love. Fall is my favorite time up in Umbria. It's the time of year when it's equally tempting to stay inside by the fire, or take long walks in the crisp air outside.
What I love best, though, are the colors. While Umbria doesn't turn technicolor like the East Coast, there are still bursts of color so rich, so saturated, that it just about breaks my heart.
So here are some photos from last weekend. Along with a recipe for a fall salad. The vegetable garden is looking fantastic this year, and all the cabbages, radicchio, fennel and broccoli that we planted mid August are huge and leafy. The cavolo nero (Tuscan kale) will continue to grow throughout the winter, but I couldn't resist snipping a few tender, early, leaves for this salad. A handful of the last of the concord grapes, a pear and some almonds made this about as seasonal as you can get. Since we were having grilled sausage, I made the dressing on the sweet side- with honey and balsamic – to compliment the salty porkiness. Enjoy!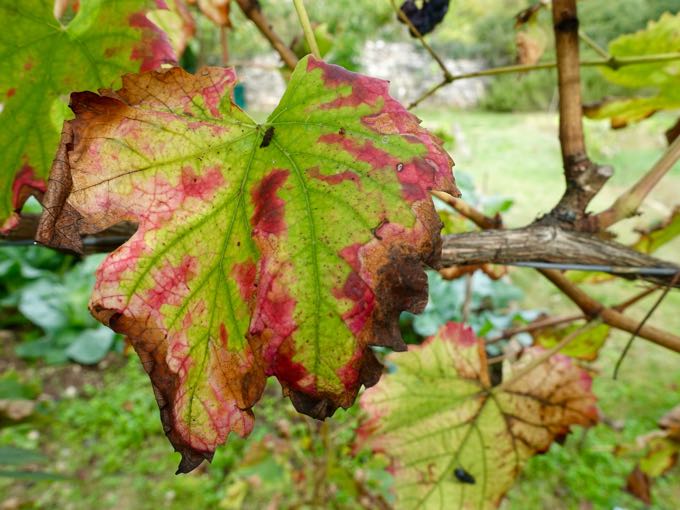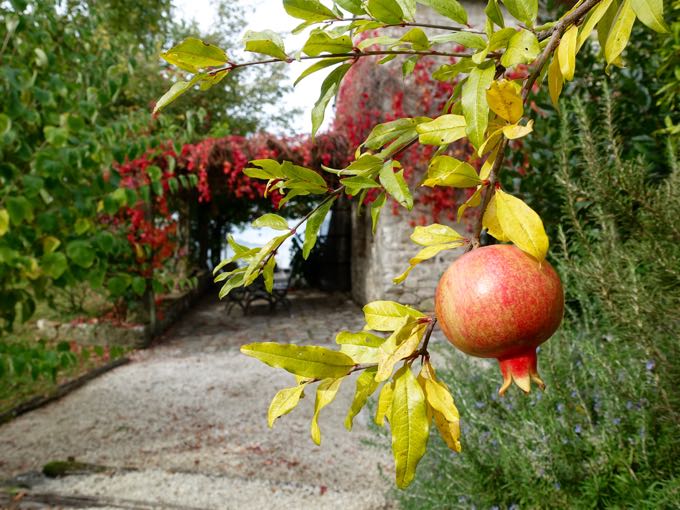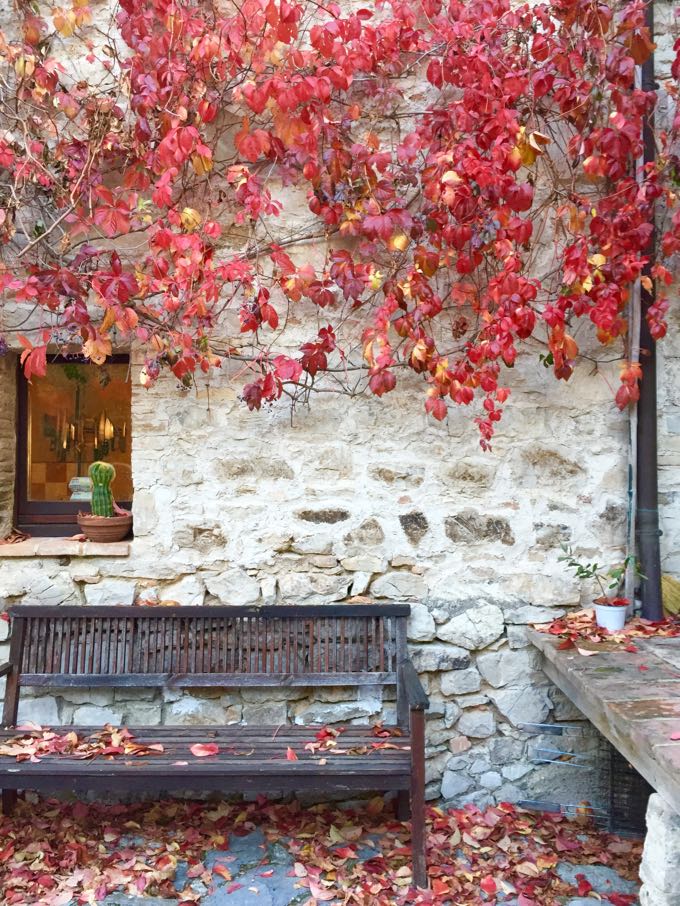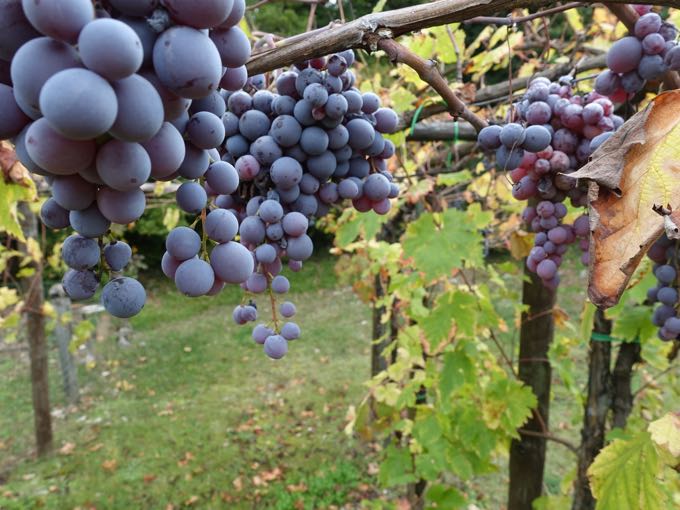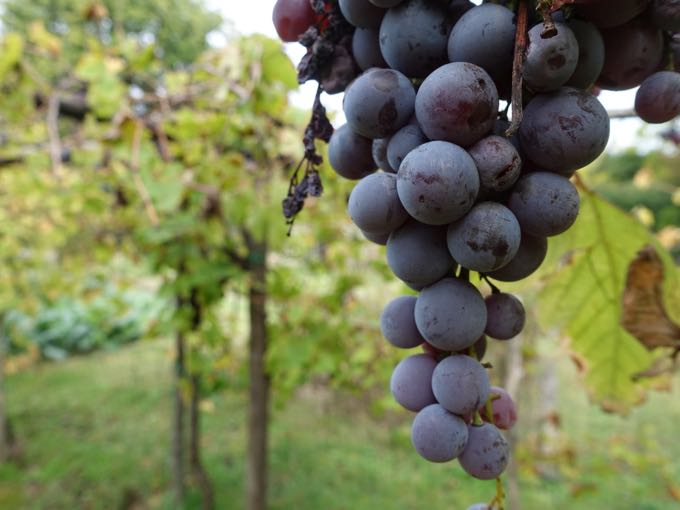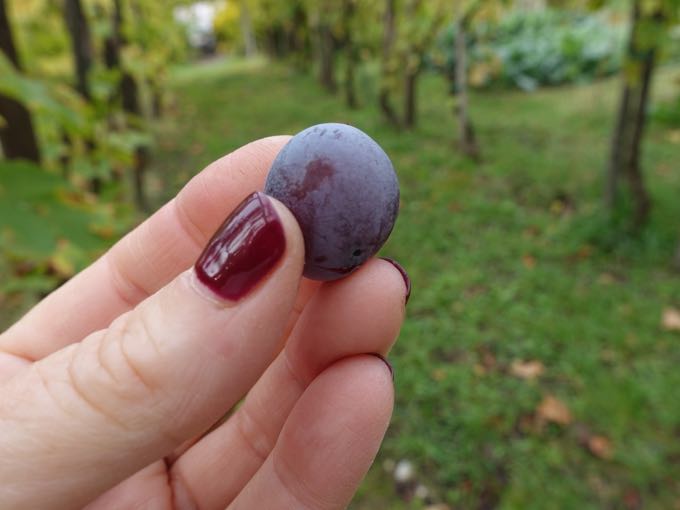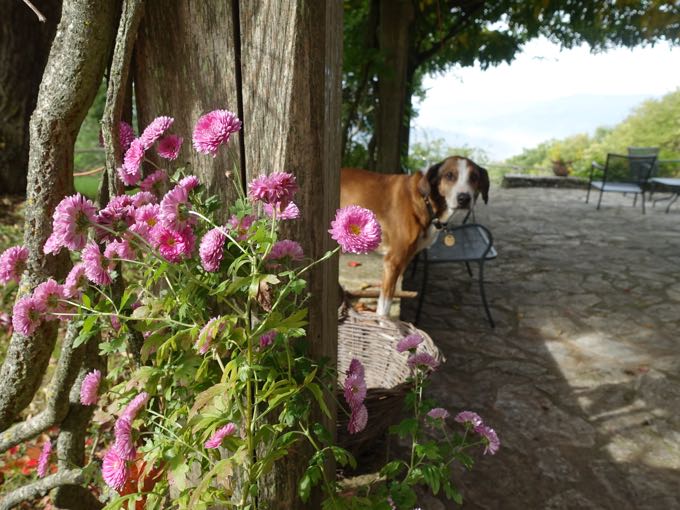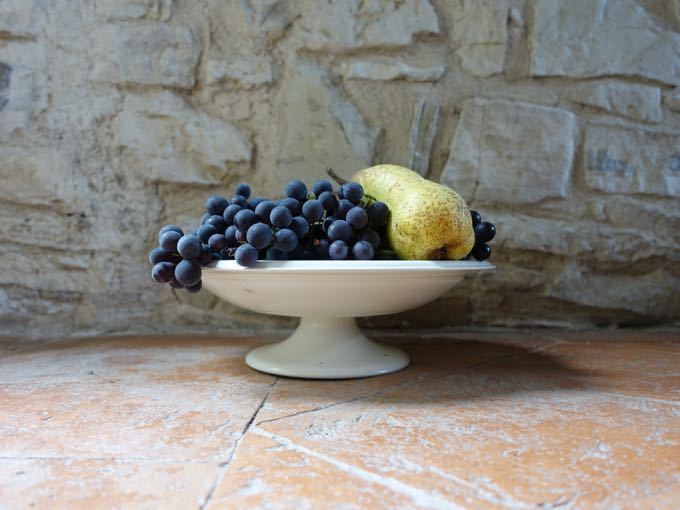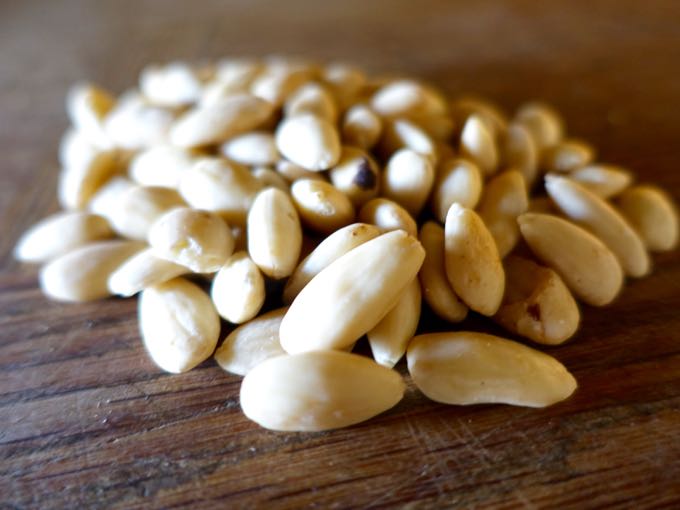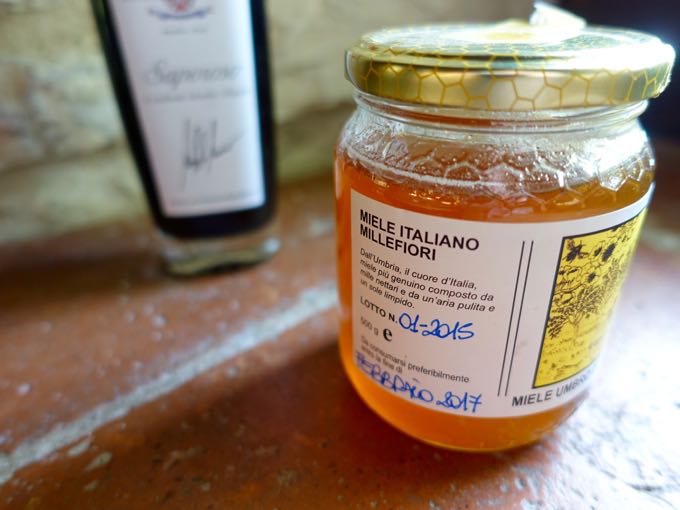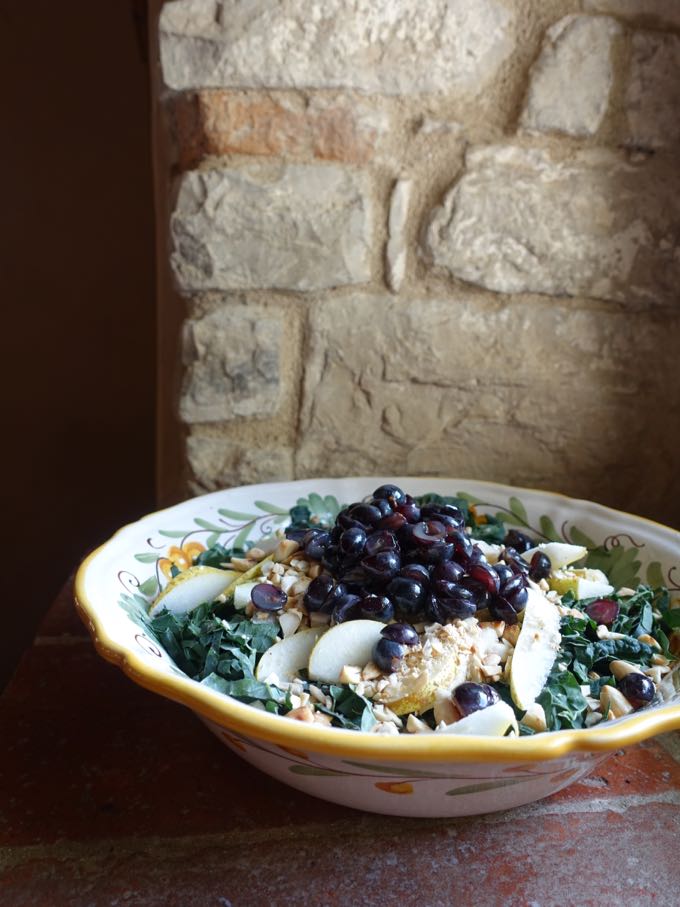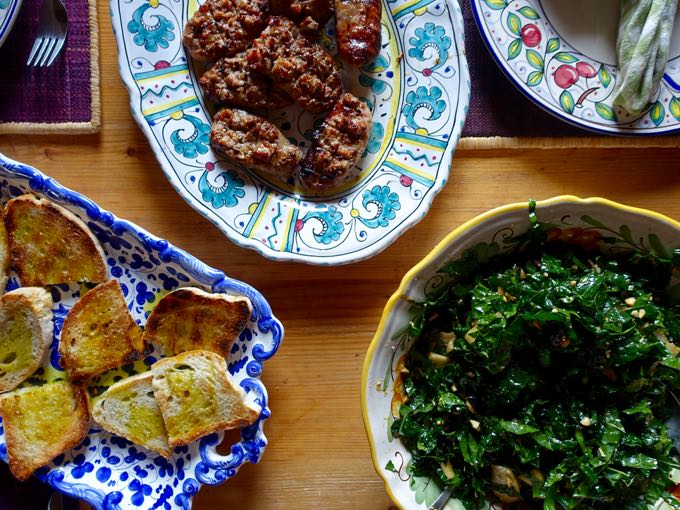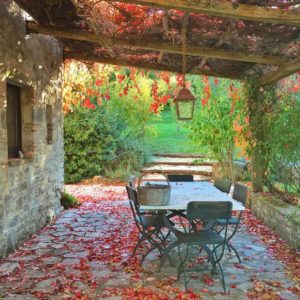 Print
Kale, Grape and Pear Salad
Yield 4
Ingredients
6 cups Kale leaves
1 cup seeded concord grapes
1 pear, firm but ripe, cored and sliced
1/2 cup toasted almonds
Dressing:
2 tablespoons honey
2 tablespoons good quality balsamic
1/3 cup extra virgin olive oil
2 tsp red or white wine vinegar
salt and pepper
Instructions
Strip the kale leaves off the tough stems, then slice into 1/4 inch ribbons. Place in serving bowl.
Cut the grapes in half, and remove the seeds. Add to bowl.
Chop the almonds roughly, then toast till golden in a pan or in the oven.
Add almonds and cored and sliced pear to bowl.
To prepare dressing: place the honey in a small bowl. Using a fork or mini whisk, add the balsamic slowly, to incorporate. It should be thick. Add the olive oil slowly, drizzling it in, and whisking, to emulsify it. When you've added it all, taste it and adjust. If it seems too sweet, add some vinegar.
Toss the salad with the dressing, seasoning it with salt and pepper.