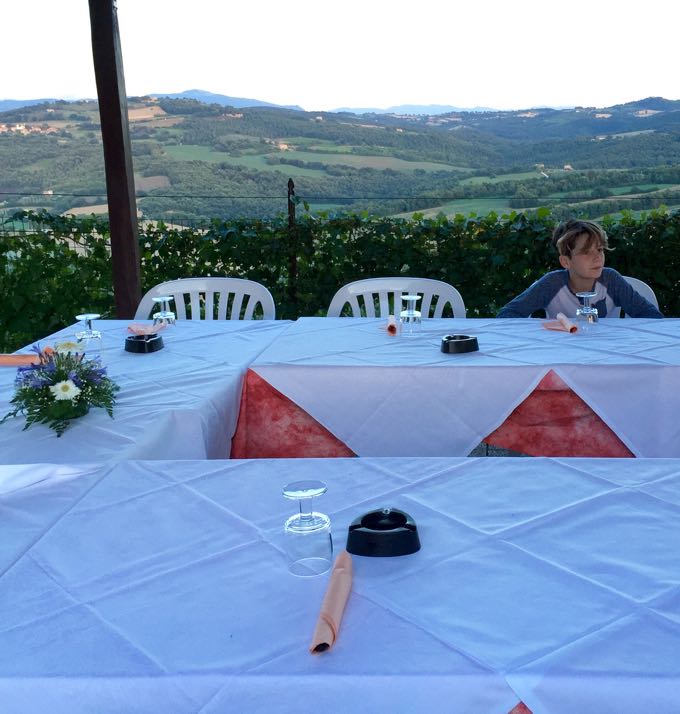 It's difficult for me to have the objectivity to write about Rosa dei Venti, since it's been our go to local place for as long as I've been coming to Umbria. When we first started going there, about 30 years ago, I can remember that we would arrive with candles in hand, since they had no outdoor area set up for eating. Finally, after much begging, they would drag a table outside for us, into the parking lot with one of the best views in this part of the world, and grudgingly serve us by our own candlelight.
As Sophie and Emma grew up, we would head there often since they had a playground of sorts. A typically Italian playground that involved a swing set and slide, made out of somewhat rusted and sharp edged pieces of metal situated at one end of the parking lot. We still joke about the time they climbed the vertiginous ladder to the top of the slide, only to find an enormous wasps nest had set up shop.
But the girls survived, and so did Rosa dei Venti. What started out as a place where you could count on grilled sausages and a few kinds of pasta has now grown, under the current generation of this family run enterprise, to become one of the most popular restaurants around Todi.
The biggest changes include the addition, finally, of an enormous terrace overlooking the Umbrian countryside. They have also added pizza to their menu, big time. Pizza, evidently, is what the city folk of Todi want, and they make the 7 kilometer drive from town to enjoy it in this bucolic location.
The pizza is very good. Crispy thin, and so big it stretches out over the sides of the plate. I alternate between two of my favorites. The Rucola is a white pizza, topped with mozzarella, raw arugula and shavings of parmesan cheese. The Patatosa is also a white pizza, topped with mozzarella, potatoes, sausage and parmesan.
While I love the pizza, I skip even the idea of it, if the place is crowded. With only one pizza chef and one oven, the pizza backlog can get crazy (up to 45 minutes) on a busy weekend night. In that case I stick to pasta (Tagliatelle al Tartufo is an outstanding standard) or else go straight to grilled meats, which have always been their strong point. A massive fireplace inside hosts a wood-fired grill. I used to stick to Umbrian fare, like sausages, baby lamb chops, puntarelle (ribs) or stringhette (pork belly) but have lately become enamored of their tagliata , a grilled flank steak that is sliced thinly then topped with balsamic vinegar, arugula and parmesan flakes.
Make sure you ask for the side dishes, since they are always good. Boiled wild chicory, sauteed with garlic and olive oil or my favorite: oven roasted potatoes (order more than you think. Trust me on this)
I'm sorry I don't have better photographs of more of the dishes I've described. Like I said, it's difficult for me to think that this is a place that I should be taking pictures of, reporting on etc. because it just seems an extension of our home and always has been. I'm including some of the photos I took over this past summer. One evening, as we headed over the hill, we saw a double rainbow since it had just stormed. The rain, of course, meant that all of the tables and chairs were soaking wet. But we dried them off and then enjoyed a magnificent sunset across the parking lot, through the pines and over the valley.
Dessert: If you go with your kids, this is the point in the meal when you can let them go into the restaurant and choose a pre-packaged ice cream for the dessert. They can run across the busy parking lot, grab their gelato, and then run back to play on swing set. They've updated the swing and gotten rid of the slide. The complimentary, home made, after dinner drinks (limoncello, bay leaf or walnut digestivi) will help you ignore the fact they are basically playing in a parking lot.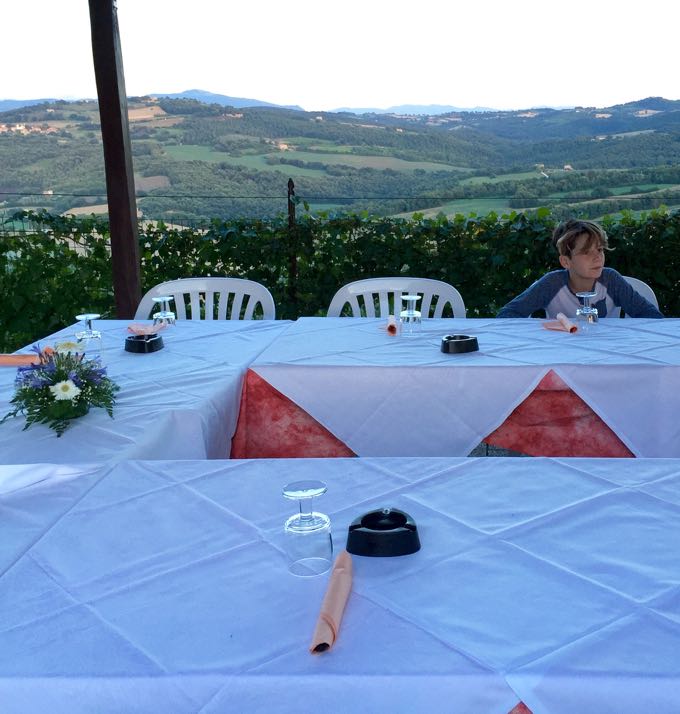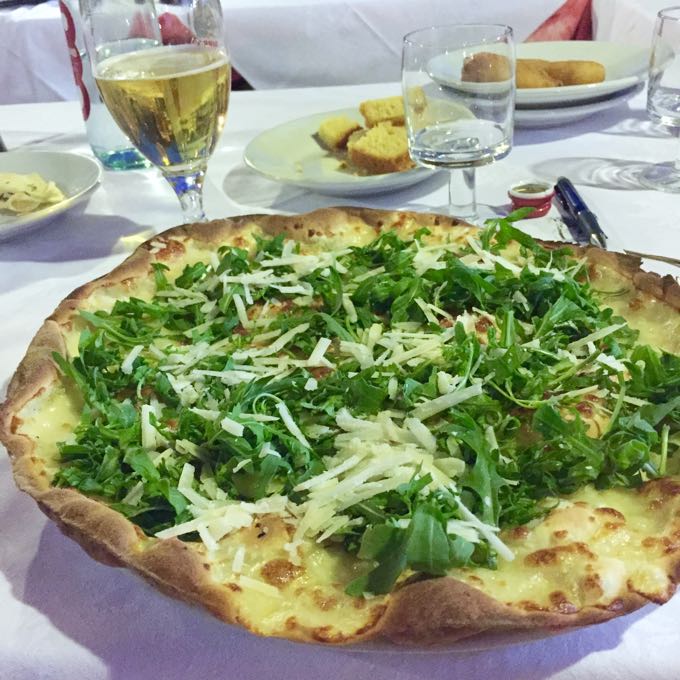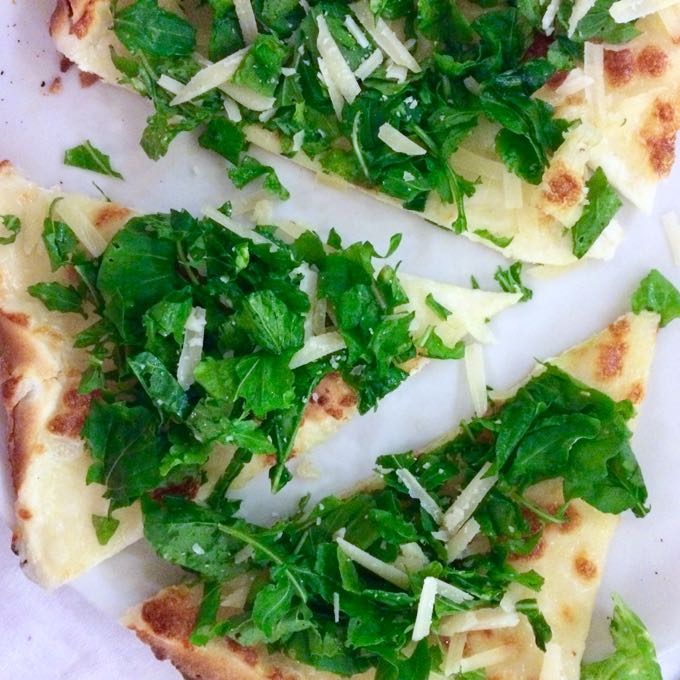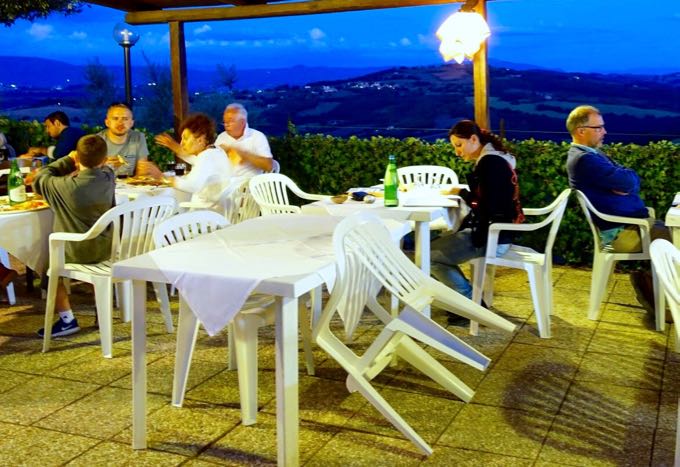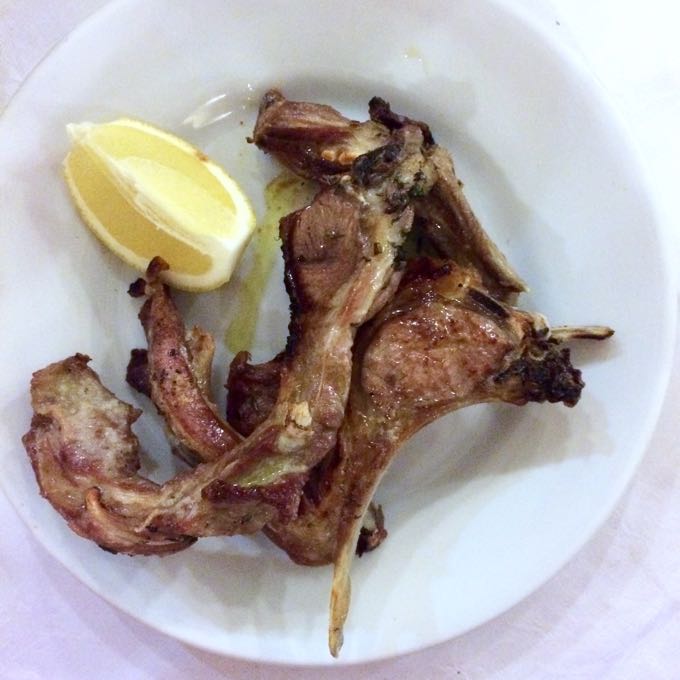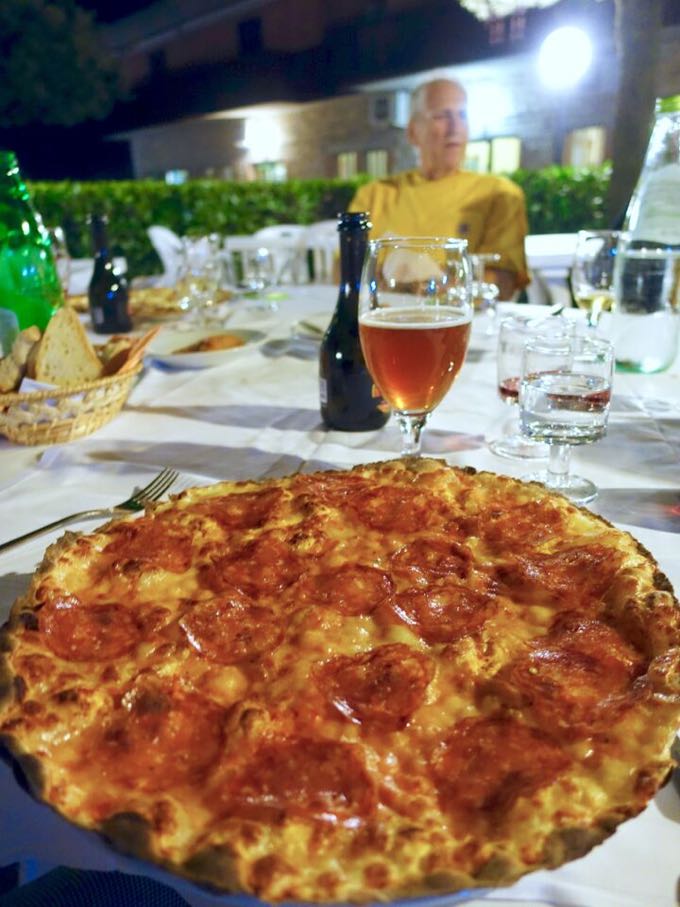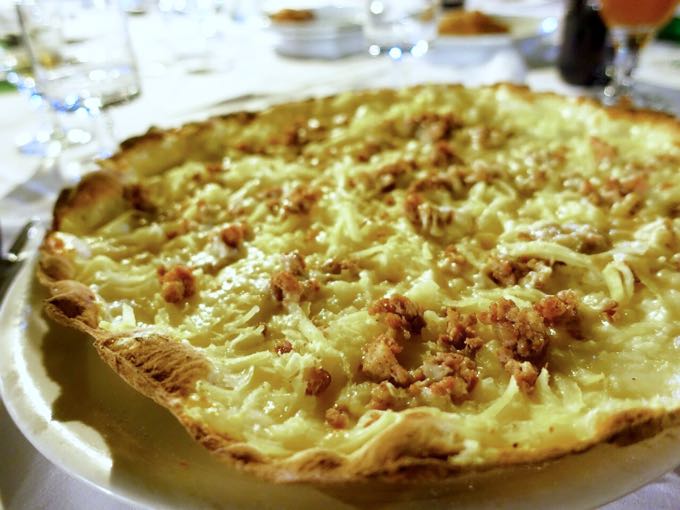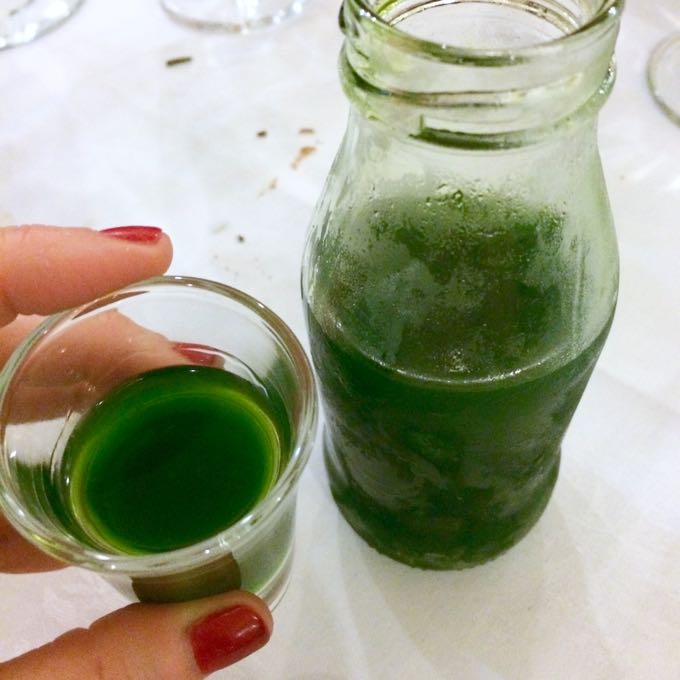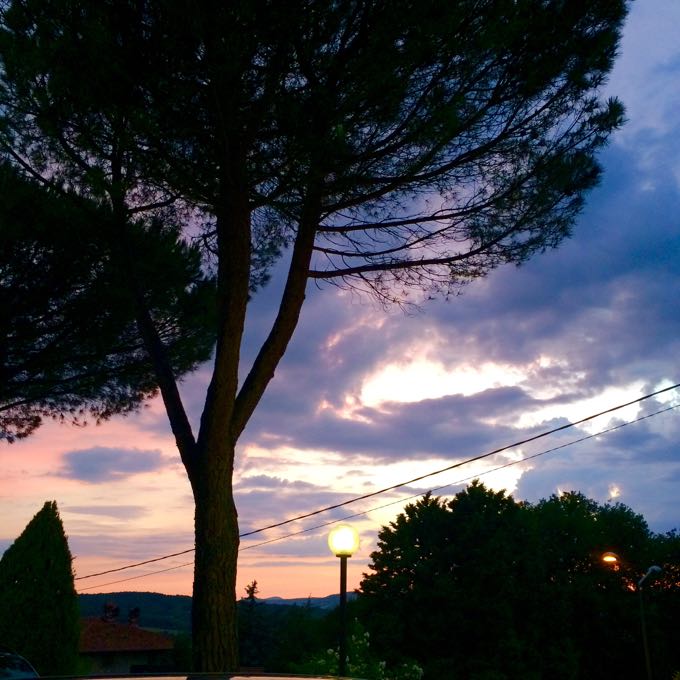 Rosa dei Venti
Vocabolo Castello 3
Fiore (Todi)
Located about 7 kilometers outside of Todi, in the small town of Fiore (more of a bend in the road)
075.894.4647
You definitely need to reserve on the weekends, and during the summer it get's fully booked even during the week.
For more information on dining in Umbria and Italy download my app, EAT ITALY. EAT ITALY is a free app, and contains guides to Venice, Milan, Rome, Florence and Umbria (and an ever expanding list of regions and cities) available as in-app purchases for both iPhone and iPad.