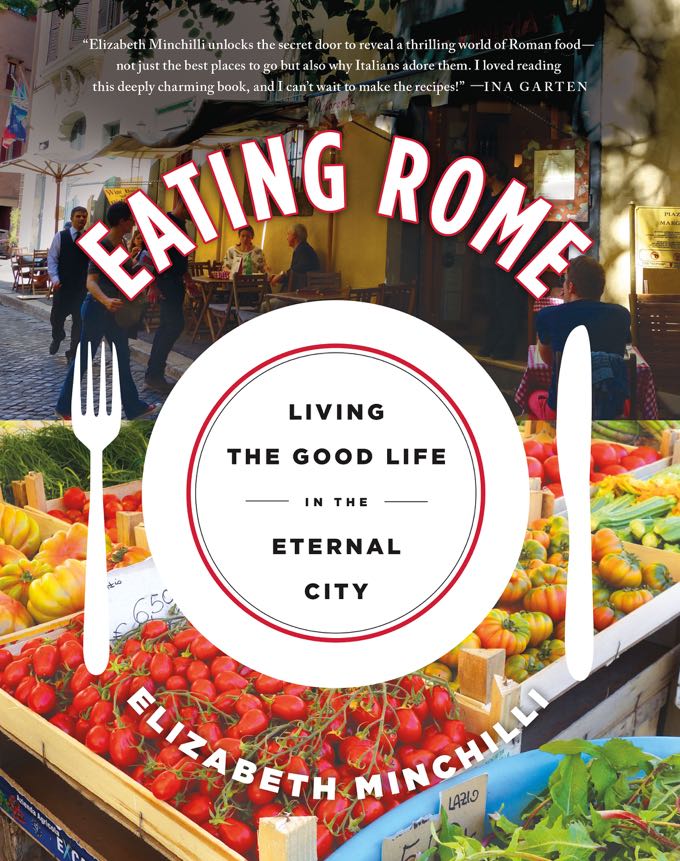 It's here!  I know it seems like I've been talking about my new book forever, but it's finally arrived. Today, after much writing, talking and of course eating, my new book Eating Rome is finally on the bookshelves, both real and virtual!
I'm so happy and proud and thrilled to share this with you. As you know by now, this is a work of love that's been going on for the last few years. Based on this blog, the book is, more or less, my own personal homage to the city that's been feeding me, literally and figuratively, for most of my life.
My blog was the starting point for the book, and is  the inspiration for a collection of  recipes, lists, tales and tips that I've collected over the years I've spent eating my way around the city.  So yes, there are recipes, but there is also a lot of advice on where to eat, shop and snack if you do make it to Rome. And photographs: lots of pasta, pizza, and of course artichoke-filled photographs that I took myself.
But the greatest opportunity in writing this book is that it allowed me the chance to go beyond the blog. So you'll find stories too. Stories about my family, my neighbors, my friends and all of the people who have taught me how to shop, cook,  and eat my way around the city I am lucky enough to call home.
I've already written about how the book came about, and don't want to repeat myself, but if you're curious you can read about it here.
And if you're really curious (and I hope you are!) maybe you'll consider buying a copy?  You can get it from Amazon or Barnes and Noble, on line. And if you just can't wait for it to be delivered, you can download it this very minute onto your kindle. And if you're lucky enough to live near a bookshop, then by all means please go straight away and support your local vendor.
Thank you!!!