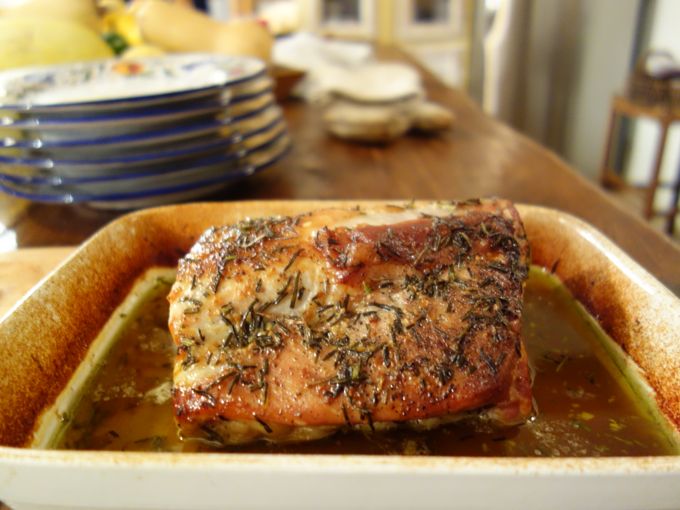 Sorry, but this is going to be a very short post. But better short than nothing, right?
The topic is: pork roast. Not just any pork roast, but what has got to be my new favorite recipe for pork roast.
We had it at Laura's this weekend and the recipe comes from Paola, who works for Laura. The ingredients are minimal: pork, olive oil, rosemary, garlic and – the magic element – beer.
The meat gets seasoned the day before. Then is put in the hot oven. 20 minutes into the cooking and browning, you pour a bottle of beer around the meat. About an hour and a half after that you have the most succulent, moist and flavorful dinner imaginable.
Enjoy!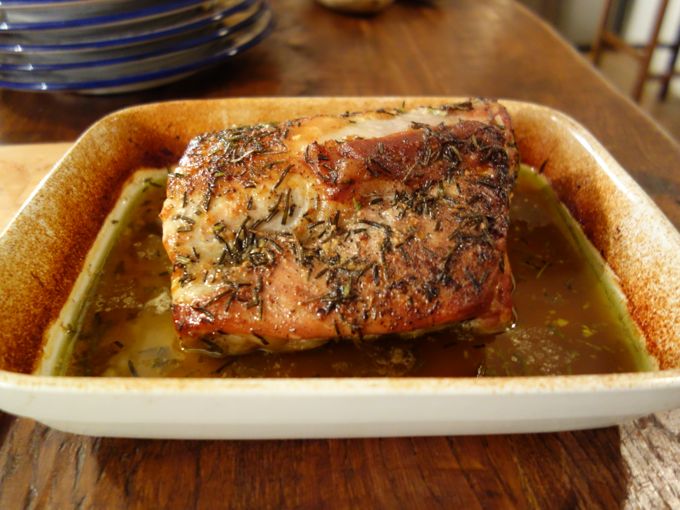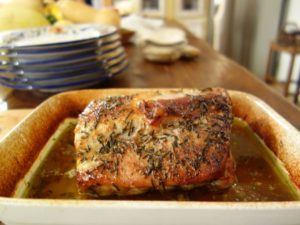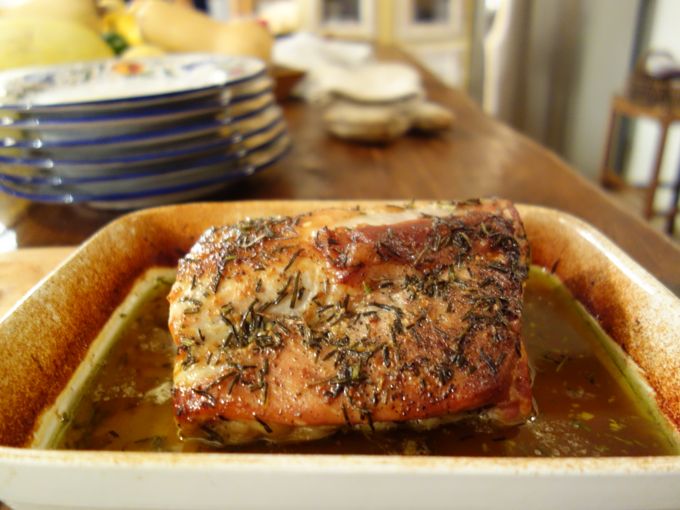 Print
roast pork + beer
Yield 6
Ingredients
One 2 pound / 1 kilo pork loin roast with fat on (called arista in Italy)
6 cloves garlic, peeled
6 stems of rosemary
olive oil
salt, pepper
1 bottle of beer
Instructions
Take the leaves off of the rosemary stems and chop finely with the garlic.
Rub the pork generously with olive oil, then season with the chopped garlic and rosemary, and salt and pepper. Place it in a small oven dish, cover, and place in fridge for up to 24 hours.
hour before you are going to cook it, take it out of the refrigerator.
Preheat oven to 160 degrees C/ 320 F
Place the roast in the oven. After 20 minutes, pour the beer around the roast.
Roast for another hour and 40 minutes.
Take out of oven and let rest for 15 minutes before slicing and serving.