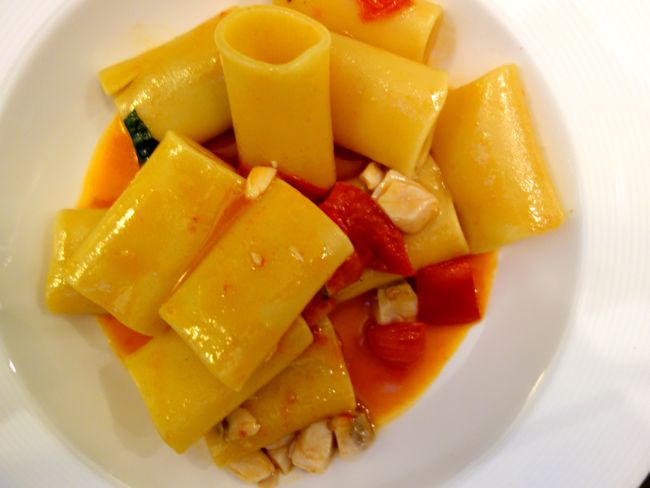 Our neighborhood Monti keeps getting better and better. Yes, I'm sad that many of the small artisans shops that were here when we first moved in have closed, but that's happening not only all over Rome, but all over the world. Sad but true.
But at least for now, most of the newer places that have taken their place are small, low key shops and restaurants. Lots of second hand clothes stores, quirky jewelry designers, and funky shoe stores.
One of the newer restaurants to open is Broccoletti, on Via Urbana. Located at n. 104, this space has had a varied past over the last 15 years. It was a weird Mexican place when I first moved here, but that gave way to a series of restaurants that included a Pugliese one that didn't last very long. I'm hoping that Broccoletti will make it, since it could very well turn into my regular spot.
It's extremely low key, with a very casual vibe. The owner, Fabrizio,  was wearing shorts one of the  nights we were there, which I loved. They also have a few outdoor tables, which is hard to find these days. Also, the produce is all organic, the meat is free range and the fish wild.
If I tell you the food was like something I would make at home, I'm saying this in the best possible way. So often, when I go to a new trattoria these days I end up thinking "Well, I could have made this better myself." Everything we had was clean and fresh tasting, correctly cooked and seasoned and just a bit different from the normal Roman trattoria fare to make it exciting.
Domenico ordered paccheri con cernia, which was perfectly al dente and bathed in a light sauce with chunks of barely cooked tomatoes and tender cernia. Annette ordered the fettucine alle vongole which was loaded with clams and with just enough juice to keep it all moist. And the slow cooked guinea hen which I ordered probably looks like the most boring thing on menu, but was excellent and came with a tangle of beans.
I forgot to mention the tartare of sea bream which we got for the table. Seasoned with chives and fresh ginger, and just enough fruity olive oil and crunch sea salt.
And the bread. Did I mention the bread and focaccia are made every morning? It was so good that I ended up wrapping the leftover slice  in a napkin to take home the next day for breakfast.
People always ask me if I sometimes choose not to write about a place, because then it just becomes hard to book a table if it becomes too popular. I seriously considered giving this one a pass for just this reason. I wanted to keep it all for myself. It's that good.
Aren't you happy I decided to share?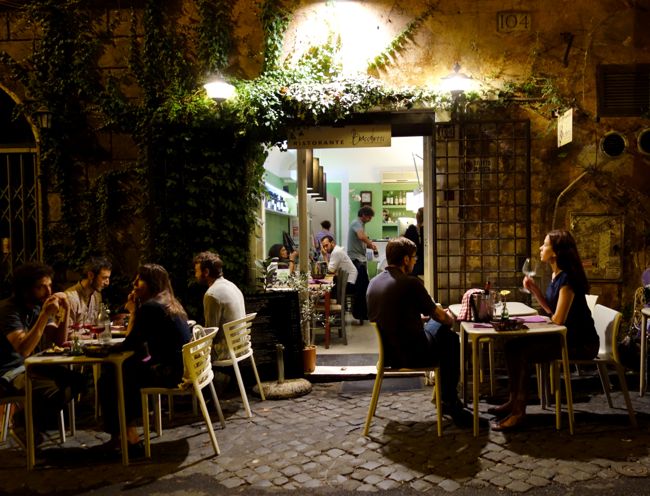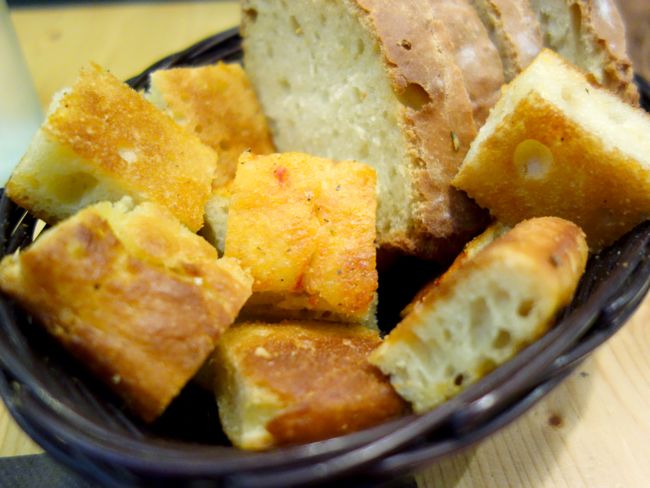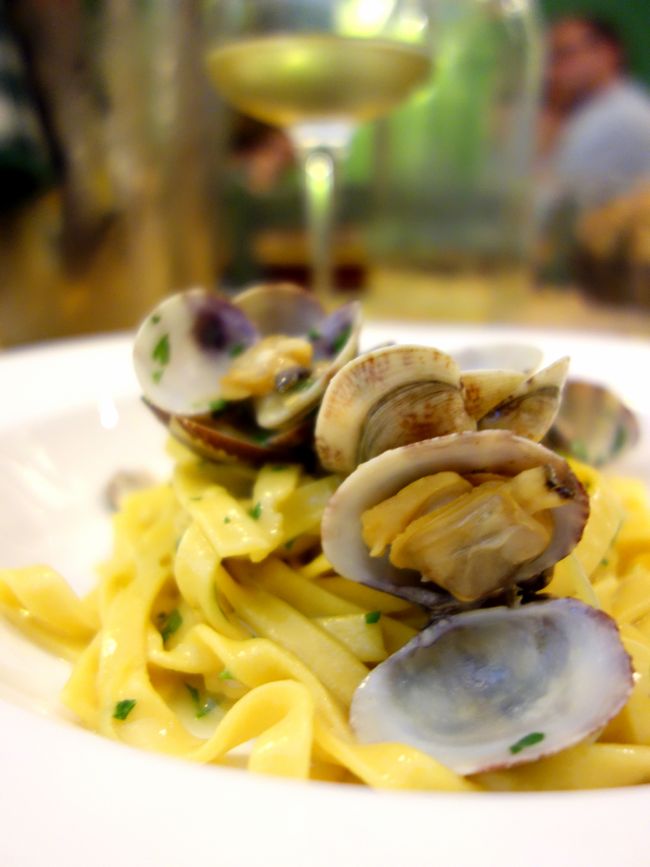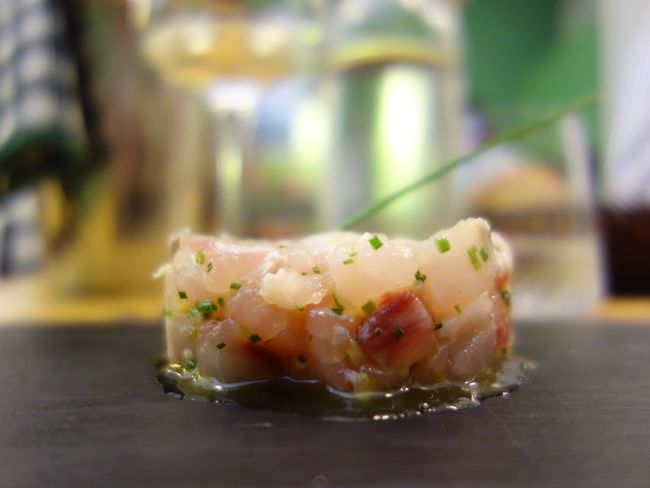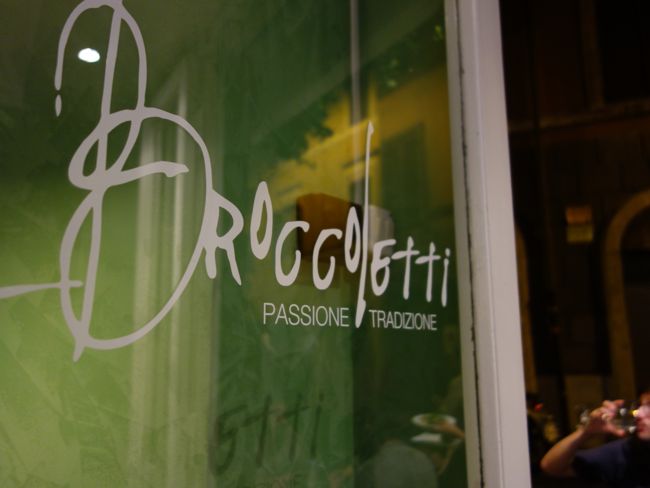 Broccoletti
Via Urbana 104
+39.06.474.2772
For more information on dining in Rome, please download my app, Eat Italy, available on iTunes.