I love to cook from my terrace. The problem is, our tiny space in Rome is not that big. So what we usually focus on growing are things that will thrive in pots. That means herbs, of course, but also radishes, arugula and every so often a cherry tomato plant.
What we do have in abundance are citrus plants. We started out, ages ago, with an ordinary lemon. Then our local nursery in Umbria started getting in exotic things like Meyer Lemons and Limes. When Domenico started working on a house up in Tuscany, that meant that he drove by one of the best citrus nurseries in Italy, and at that point there was no stopping us. Except, of course, for the size of our terrace. (which still didn't stop Domenico bringing back a limon di pica from Chile in his suitcase a few years later).

Citrus are great plants to have in a limited space since many of them flower and fruit several times a year. That means not only heavenly perfume, but also a near constant supply of fresh fruit to work into dishes and drinks.
Of course the obvious 'cooking with citrus' is to put the juice to work in cocktails. And I do, I do. But when I've got fruit this fresh, with the essential oils as intense as they can possibly be, the zest becomes a key ingredient as often as possible.
So a few weeks ago, as I was making Sunday lunch, I decided to turn one of my standbys – spaghetti alle vongole – into something more lemony.
Spaghetti alle vongole is just about my favorite pasta, especially in the summer. I think it's because it reminds me of summers spent on the Tuscan coast, where this dish seemed to be the piatto del giorno every single giorno. Usually, when ordering spaghetti alle vongole, you are asked if you'd like it bianco or rosso – white or red. In other words, would you like a few tomatoes in there as well?
This time, in addition to the lemons, I decided to make mine verde. I had a few tiny zucchine romanesche that needed to be used up, and they not only added a dash of green, but the firm little batons added a fresh grassy taste as well.
Although I'm calling this dish spaghetti alle vongole, I actually used linguine. And even though I used white vermouth, the only reason I did so was because I was out of white wine.
To tell you the truth, spaghetti alle vongole is pretty forgiving. As long as you have fresh vongole – and that part is essential – the rest is up to you.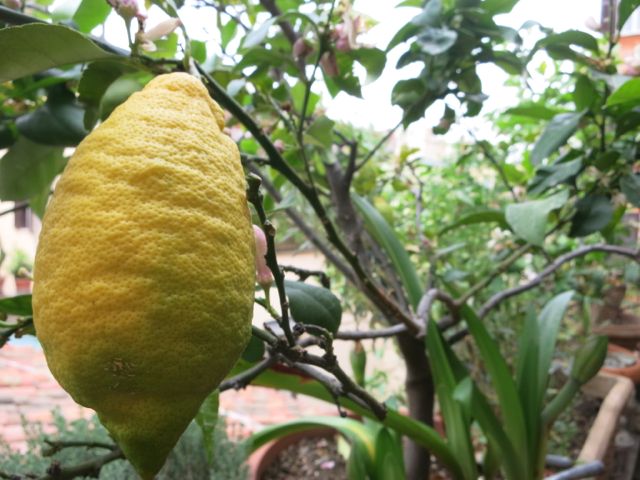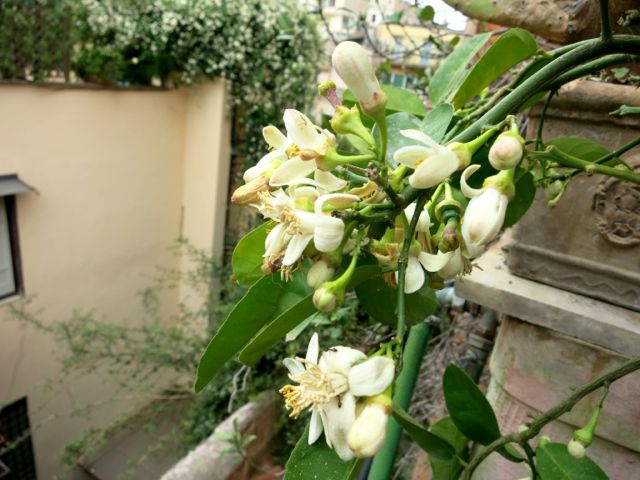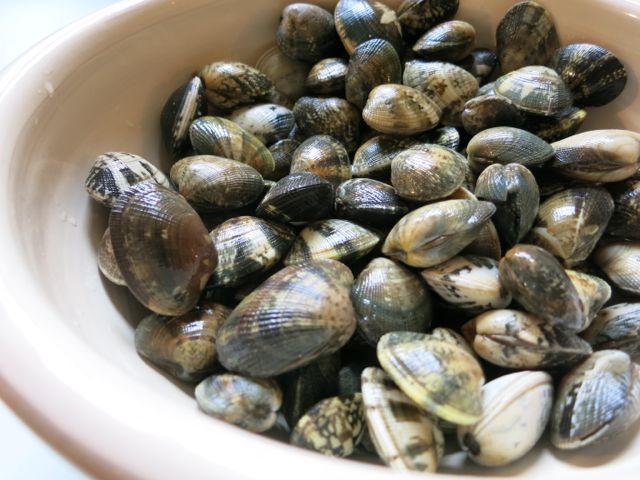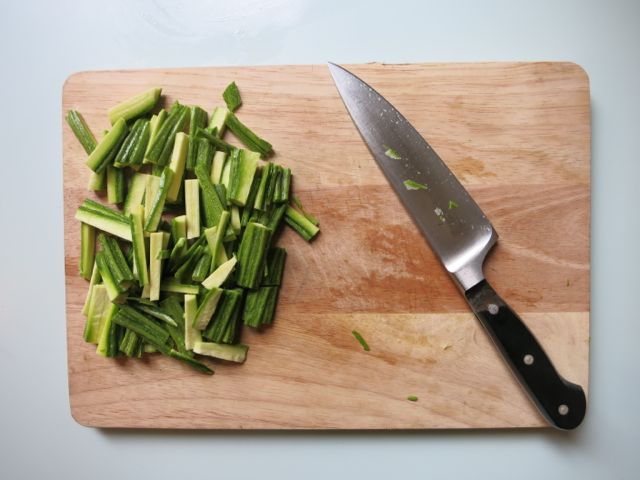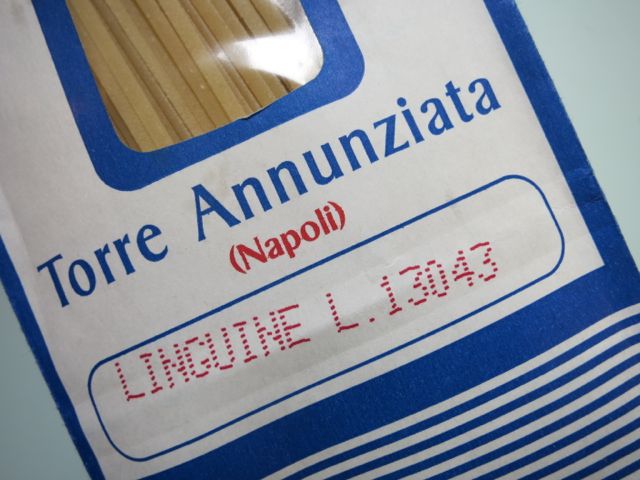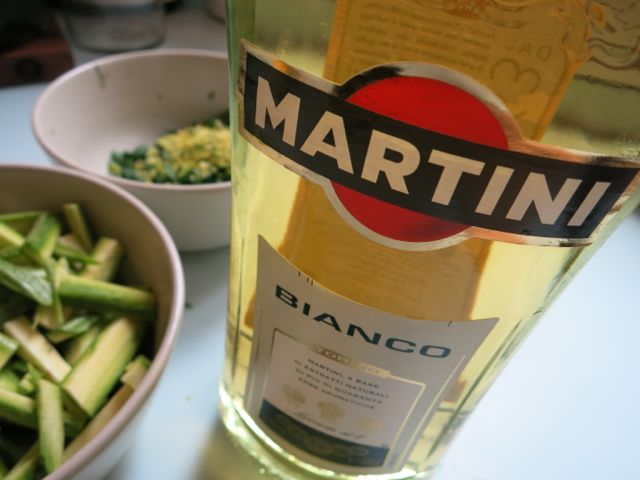 pasta with clams, zucchini and lemon
1/2 kilo pasta (linguine or spaghetti)
1 kilo / 2 pounds fresh vongole veraci*
3 small zucchine romanesche (or if you can't find them, the smallest zucchini you can get), cut into small match sticks
6 cloves garlic, chopped
1/4 tsp chopped red pepper
1/4 cup olive oil
1/3 cup white whine or dry white vermouth
Juice from one lemon
Chopped zest from one untreated lemon
1/2 cup chopped parsley
*vongole veraci, or 'true clams' are a bivalve that has two little valves coming out of their shell, instead of one. That means they are self cleaning, and so not only are they sweeter, you're also at less risk of getting a mouth full of sand.
Let the clams soak in water until you are ready to use them. If they have sand in them, the clams should open and the sand will come out. Rinse in several changes of water.
Bring a large pot of salted water to boil.
Heat the olive oil in another pot large enough to hold all the clams and cooked pasta. Add the garlic and red pepper to oil and let cook for two minutes. Add the clams and bring up heat to high. Cover, and let the clams steam open, this should take about 3 or 4 minutes. Take lid off, and add the white wine. Let bubble for about 2 minutes. Turn off heat.
In the meantime, put the pasta in the cooking water and let cook until it is almost done. When pasta is 2 minutes away from being done, add the zucchini to the cooking water, and let it cook with the pasta. When done, drain both, reserving a half cup of the cooking water.
Turn up heat under clams, and add drained pasta and zucchini, stirring gently to combine. There should be quite a bit of clam/ wine juice, but if it seems dry, add a bit of pasta cooking water.
Turn off heat, add lemon juice, zest and parsley. Stir gently. Serve.