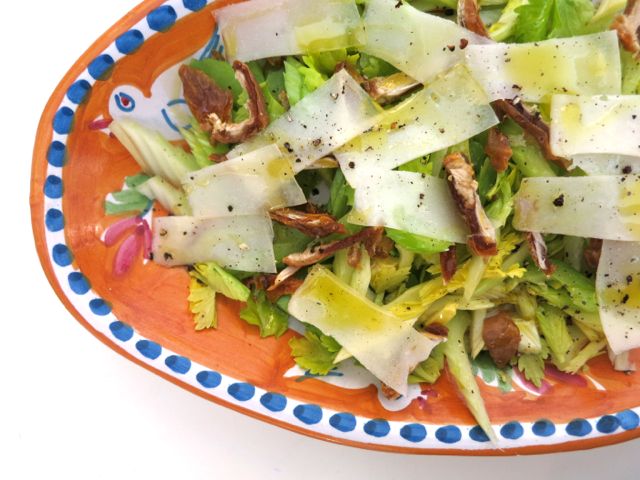 I know, I know. I just wrote up a recipe for celery salad recently. But this one is different, I promise.
Well, it's not that different, I guess, since the main ingredients are celery and cheese. But if the Perilli-inspired dish I wrote up a couple of weeks ago is more about the cheese, this one is much lighter, crisper and – just a little bit – sweeter.

This was the side dish I served when I made that Indian-ish soup with Swiss Chard and Lentils. What I had in mind was something crispy and crunchy, to balance the earthy flavors of the soup. I also thought sweet would work, since the soup was on the spicy side.
I used only the center, tender and sweet heart of the celery, slicing it thinly on the diagonal. I then took the last of some very delicious dates my friend Arelene had given me and slivered them into thin strips. A few shavings of pecorino, and a lemony vinaigrette, and that was that.
I can already envision endless variations on the cheese/fruit front. Dried Cherries and Cheddar. Raisins and Fontina. The only constant is, of course, the celery. Which I guess is starting to shift from it's former role in my repertoire as side kick, to star of the show.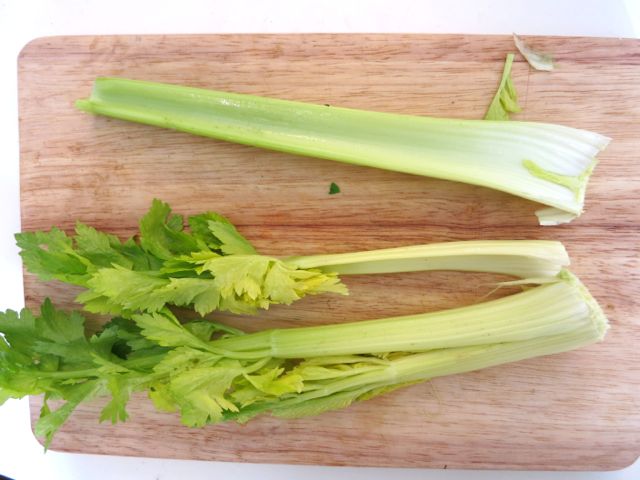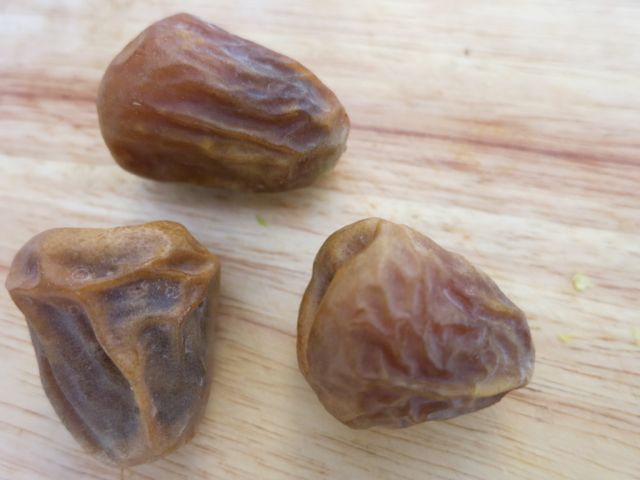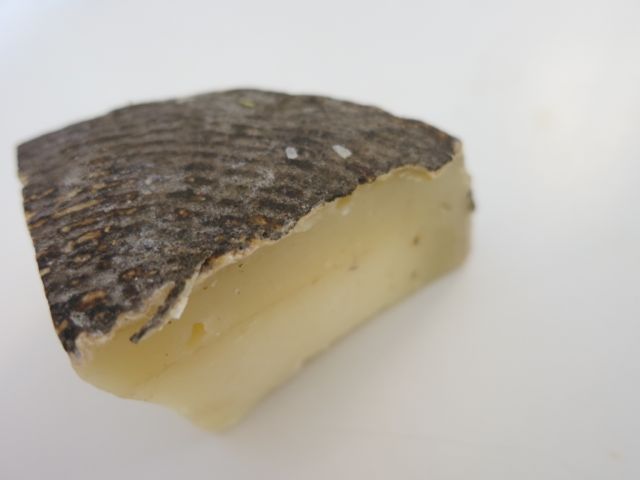 celery, date and pecorino salad
1 head of celery, tender inner stalks only.
3-4 dried dates
1/4 cup pecorino shavings (sorry, don't quite know how to measure shavings. Use as much as you want)
3 tablespoons of olive oil
1 tablespoon of lemon juice
salt, pepper
Thinly slice the celery heart on the diagonal, into thin slices. Lay on platter.
Slice the dates into slivers. Scatter on top of celery.
Using a potato peeler, shave off slices of pecorino over the salad.
Combine olive oil and lemon juice and drizzle on top. Add salt and pepper to taste.