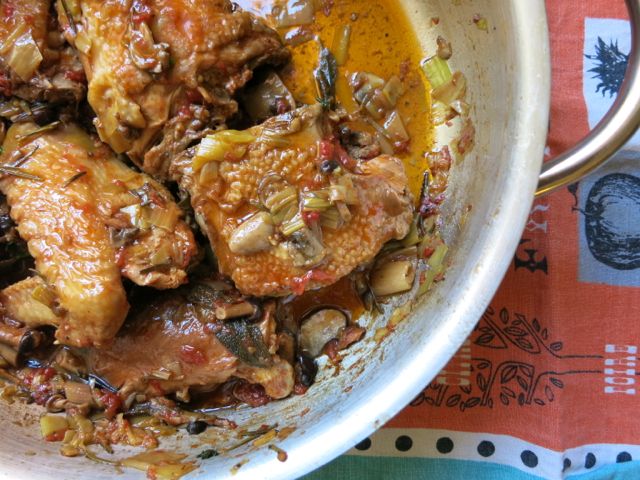 One of my favorite things to do it invite people over for dinner on the weekends. It gives me the perfect excuse to spend all day in the kitchen, which I don't have much time for during my hectic weeks. I also like the whole ritual of setting the table, deciding what plates to use, pulling out the pretty wine glasses, lighting candles, making a centerpiece, all of it. Also, sometimes (often) it's just nicer to hang out at home with friends, rather than deal with the hustle and bustle of a restaurant.
But there's one thing I'm not so found of: clean up. Somehow when I'm setting out all those glasses – water, red wine, white wine – as well as cocktails and after dinner drink, I somehow manage to block out that all those glasses will have to be hand washed.

But last weekend I got to experience the best of both worlds. When my friend Jane invited us over for dinner I offered to bring the main course. I don't usually do this, but my neighbor up in Todi, Marisa, had just given me a freshly killed chicken which was huge and beautiful. I really didn't want to stick it in the freezer, so I begged Jane to let me cook it up.
This meant that not only did I get to spend a good portion of my Saturday afternoon playing with my chicken, but I also got to enjoy a lovely night with friends. All minus the morning-after clean up!
Since I recently discovered that there is a mushroom vendor at my weekly farmer's market, I decided to go with that theme. Lots of mushrooms, plus leeks and a few tomatoes turned it into a version of chicken cacciatore. Chicken cacciatore means 'hunter's' chicken, which I've never quite understood. When is the last time anyone went hunting for a chicken?
If you ask ten people how to make chicken cacciatore they will give you ten different recipes. The basics are some sort of aromatics, wine and maybe a few tomatoes. Some people add vinegar, some don't.
One of the tricks to successful chicken cacciatore is to brown the chicken really well. This takes some time, but is worth it. Also, I like to start with a whole chicken, and cut it up myself. This means you get all the fatty bits (like the butt and the back) that add a luscious richness to the final dish.
One nice thing about this dish, is it's a one pot deal. And if that pot has a lid, you can just close it tight, bring it over to your friends house, and let her worry about dinner party clean up. (Thanks Jane!)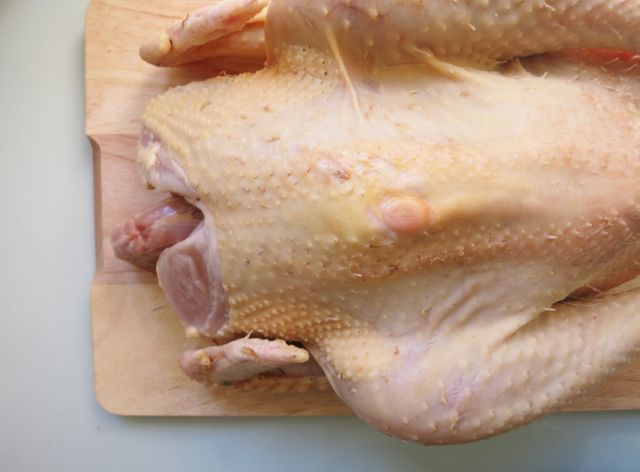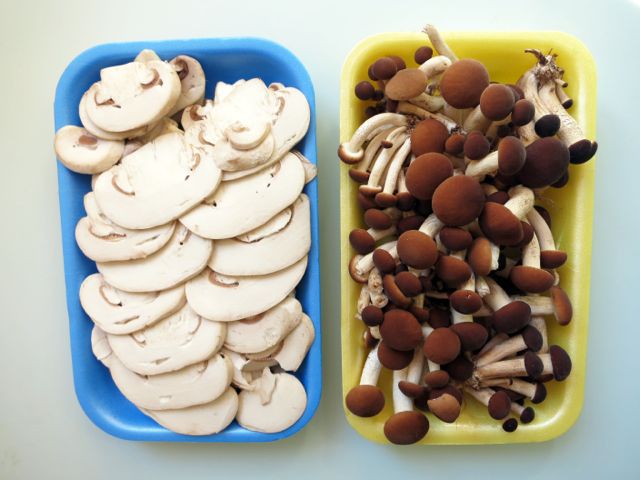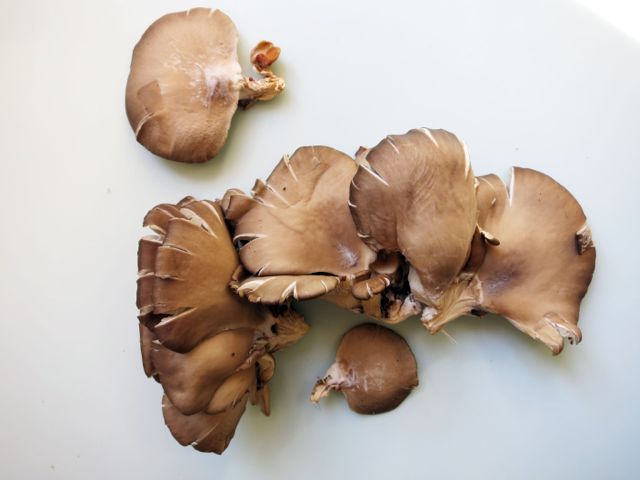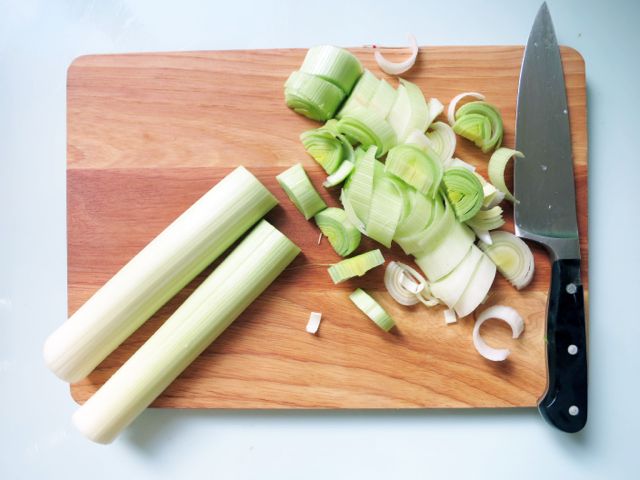 1 large chicken, cut into pieces
2 leeks
6 cups of mixed mushrooms, roughly chopped
4 tablespoons olive oil
2 tablespoons chopped fresh sage
1 tablespoon chopped fresh rosemary
4 tablespoons chopped parsley
salt
pepper
2 cups white wine
1 small can pelati tomatoes.
Cut the chicken in serving pieces. If the breasts are really big, chop them in two with a cleaver. Season with salt and pepper.
Pour oil into the pan, and heat to medium high. Add completely dry chicken pieces, in one layer. Try to use a pan big enough so they don't crowd too much Let the chicken cook until well browned. Don't flip the pieces until they are no longer sticking to the pan, this is when you know they have completely browned.
Lift the chicken out of the pan, and add the leeks and herbs. Let cook until wilted, about 10 minutes. Add mushrooms, and stir around until they start to reduce in size, about 8 minutes. Add the chicken back into the pan and stir. Add wine and let bubble until almost evaporated. Add tomatoes, breaking them up a bit with your spoon and stirring them in.
If it seems to dry, you can add a 1/4 cup of water. Lower heat to medium, cover and let cook for about 40 minutes. Check every so often and give it a stir.
Add parsley right before serving.