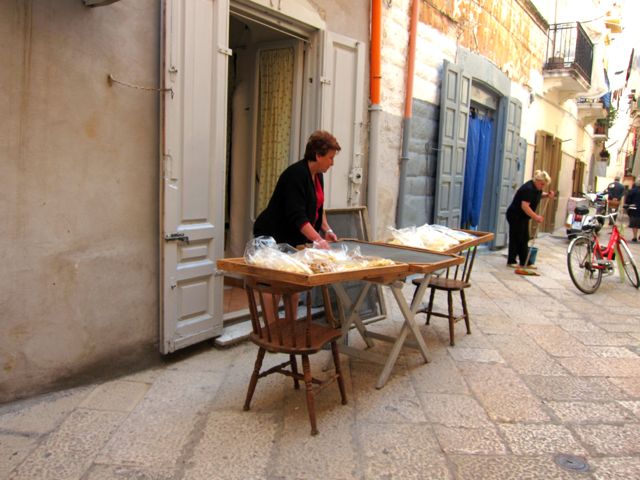 This past weekend when we were in Bari, we took a walk through Bari Vecchia, the old part of town. Even though Bari Vecchia is a warren of small alleys, dead end streets and passages, I pretty much thought I had seen it all. Domenico is from Bari, so I've been going down regularly for the last twenty years.

But as we made our way towards lunch (more on that next week) we took a turn down a street I had never been on: Strada Arco Alto. As the name suggests, we passed beneath a low stone archway and then onto one of the many pristine white flagstone-paved streets.
In Bari Vecchia I had become used to peering in ground floor doorways to see entire families living their daily life in full view of anyone who passed by. While there are ground floor stores as well, most of these spaces are actually homes where people live. TVs blare, meals are prepared and eaten, children take naps. You know, life. And since these homes are basically on the street, the streets are spotless. Housewives take pride in keeping the stones in front of their homes as sparkling as the ones inside.

But Strada Arco Alto was a bit different. Yes, there was the obligatory housewife mopping the street. But each little doorway had a makeshift table set up in front of it. When I got closer I saw that the chairs and stools were actually supporting wooden framed drying racks filled with hand made pasta.

Orecchiette mostly, but also capunti, cavatelli and strascinati. Some of the shapes were freshly made and drying, others were already packed up, weighed and ready to go in plastic bags.

And inside the doorways? Women quietly working away in their kitchens, turning flour and water into mini masterpieces of pasta. Not just for their own families, but for sale to anyone who happened to be walking by.
Lucky us.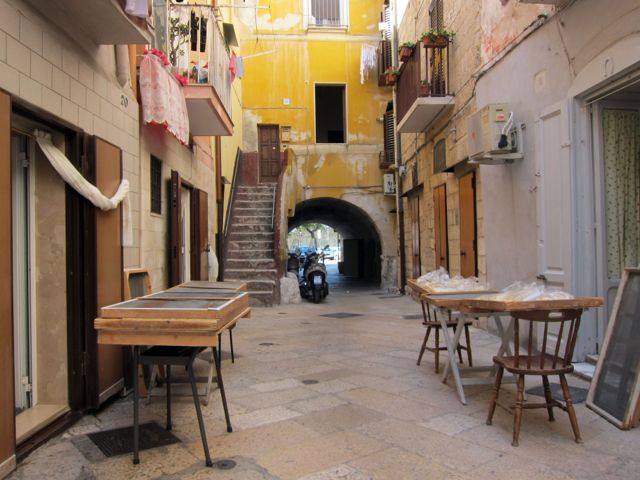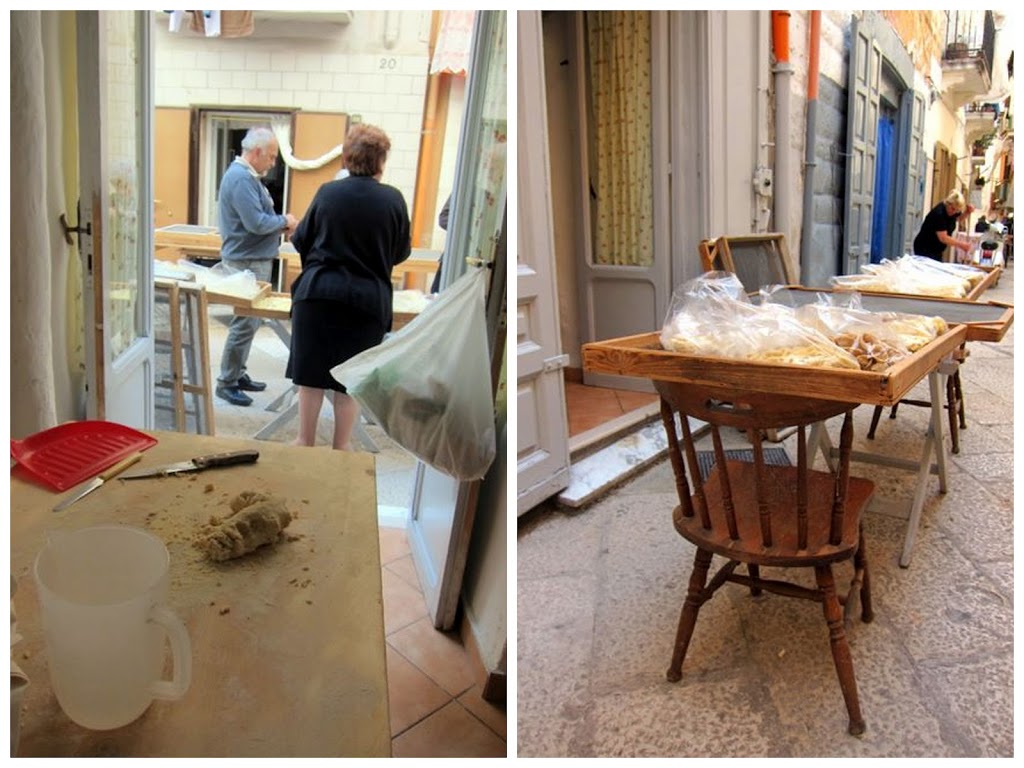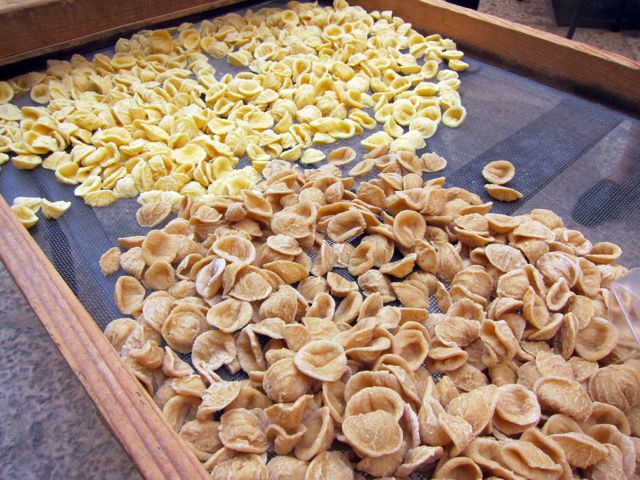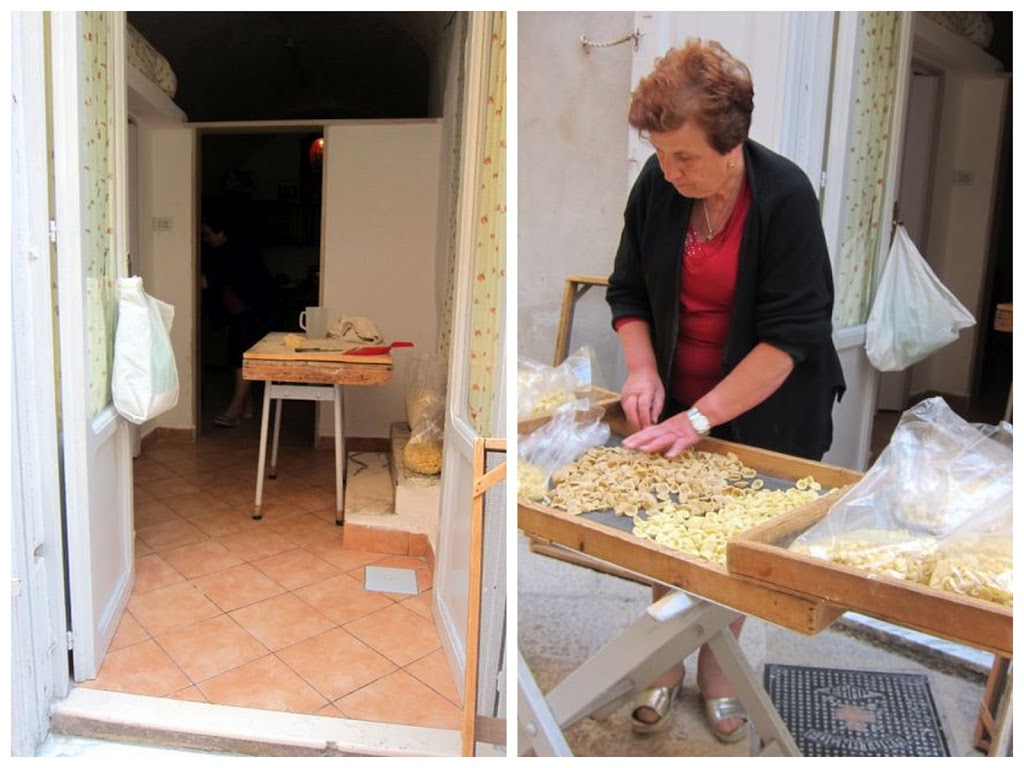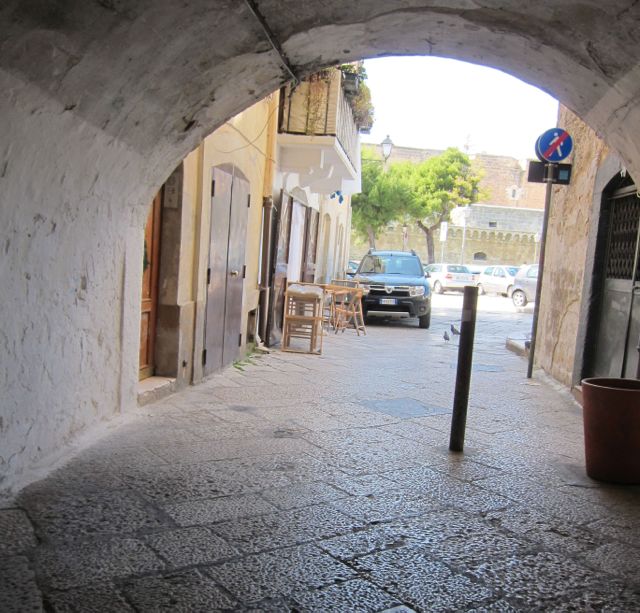 Strada Arco Alto opens up off Piazza Federico II di Svevia.