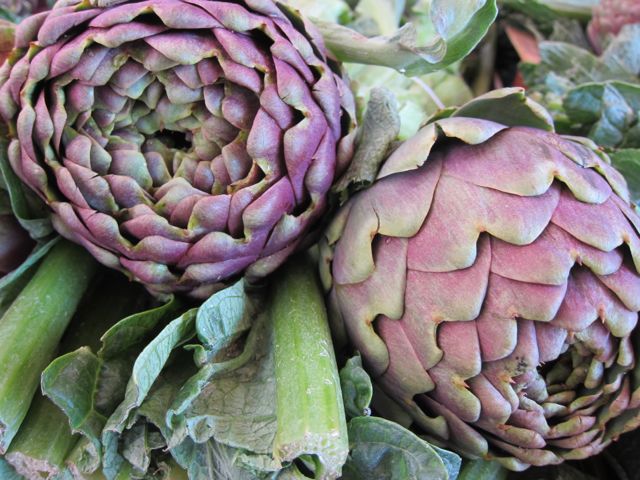 If you're my friend on Facebook or follow me on Twitter, then you know I've been indulging my inner artichoke lately.
Yes. I'm talking about artichoke porn.

My daily dose of carciofyness – from me to you – via my Cannon or iPhone. I spend a lot of time in markets and restaurants this time of year (ok, any time of year) and I find it physically impossible not to photograph, buy and/or eat any beauty I come across.

And while I've been stalking carciofi for almost all of my life (and much of it in Rome) I have to say that this year the markets here in town are just bursting with green and violet gorgeousness. They are breathtaking every year, but something's been going on the last few weeks that I just had to share with you.

While there are always huge piles of artichokes around, this is the first year that I saw the 'leaning tower of carciofi' and the 'great wall of artichokes' in front of Gigetto. Campo de' Fiori has been a virtual sea of artichokes. And every restaurant has been serving them up fried, stewed and raw.

So today's post is, quite simply, Artichoke Porn 2012.

Enjoy!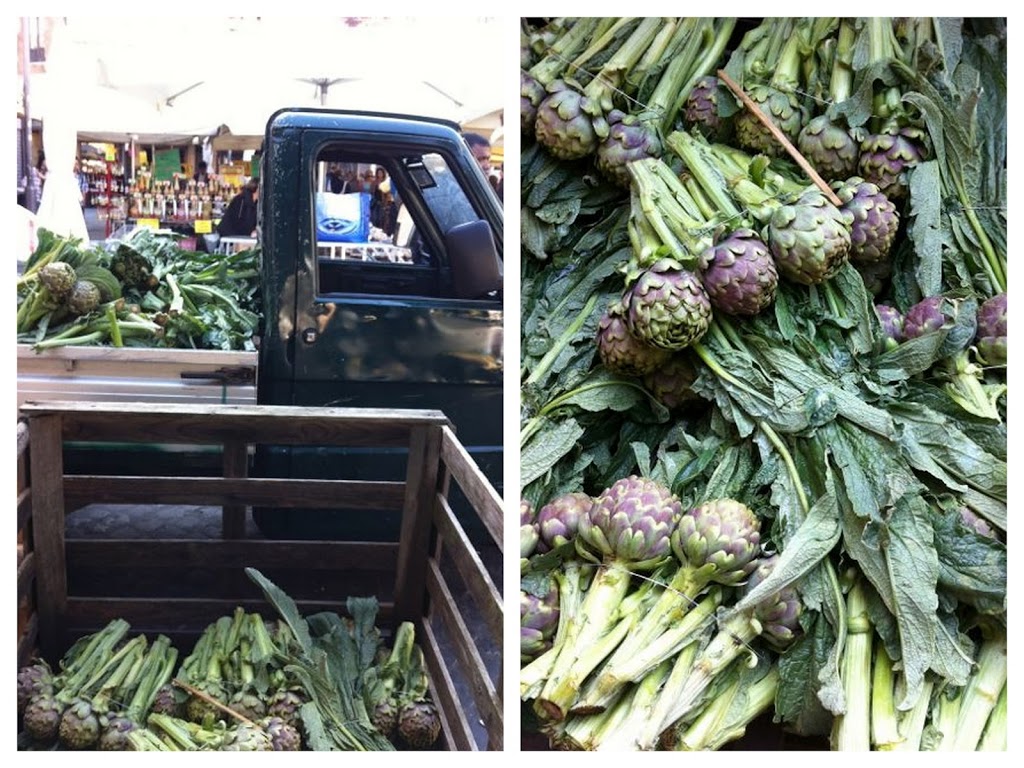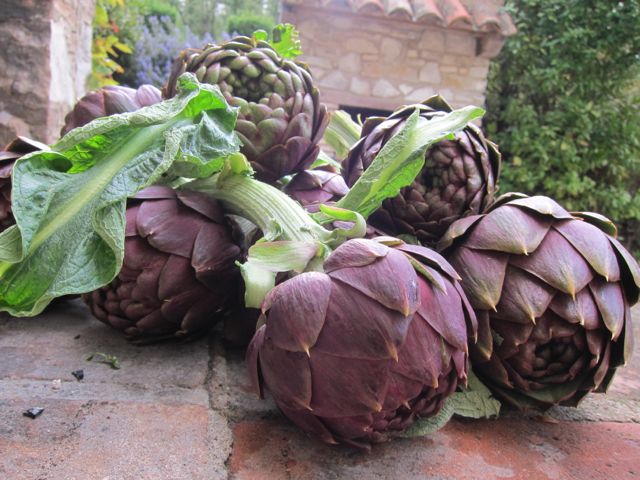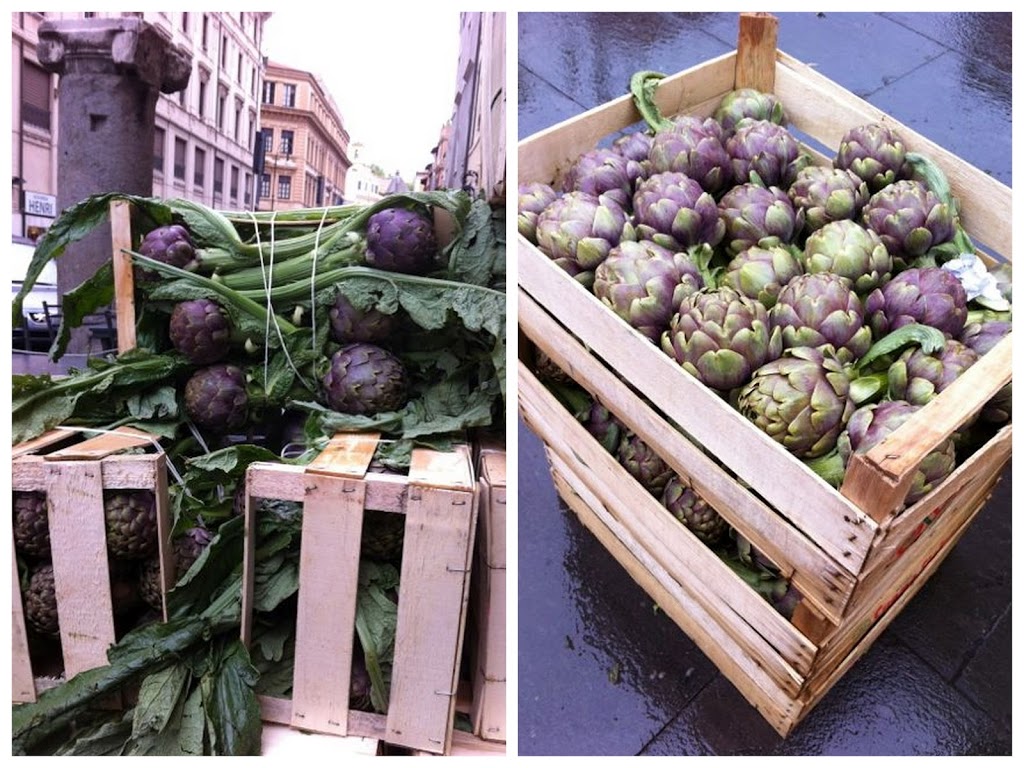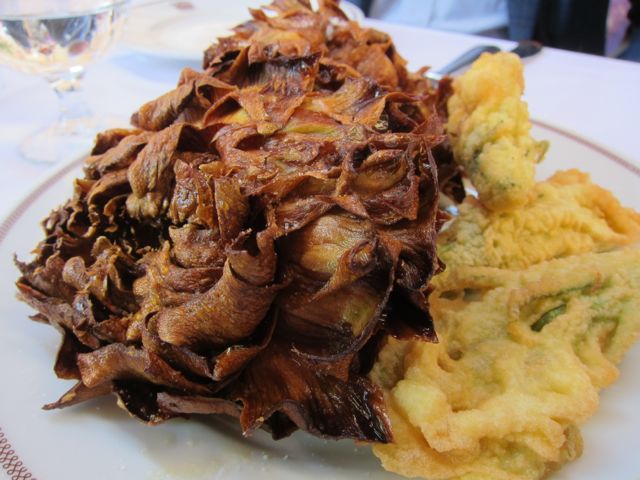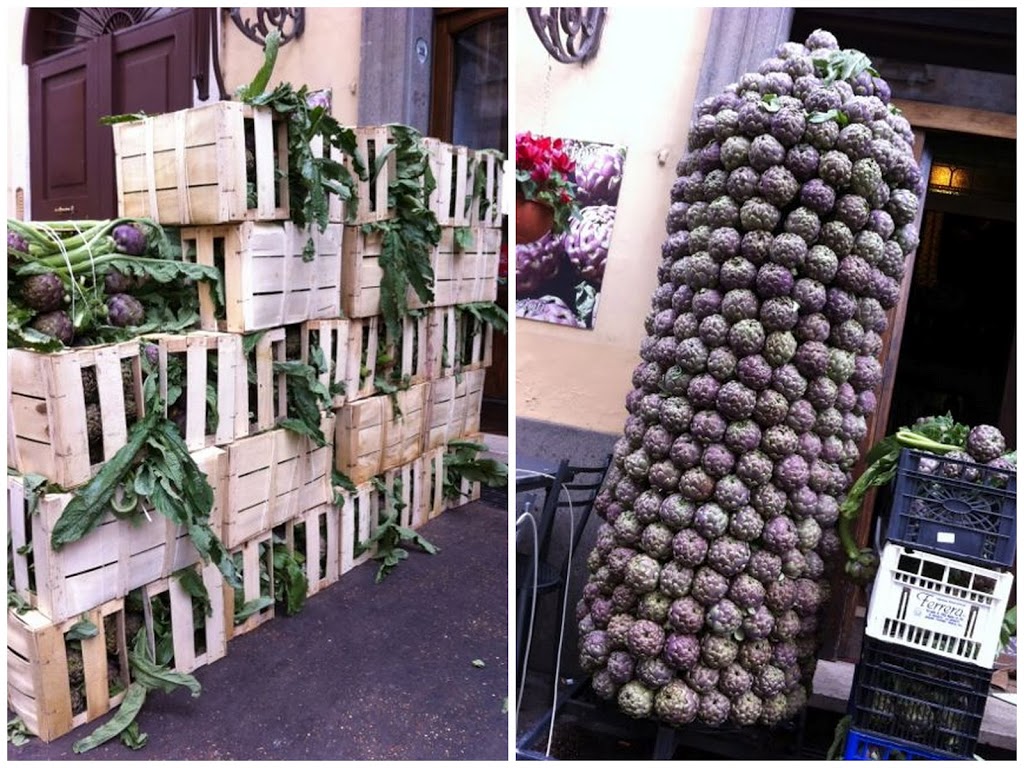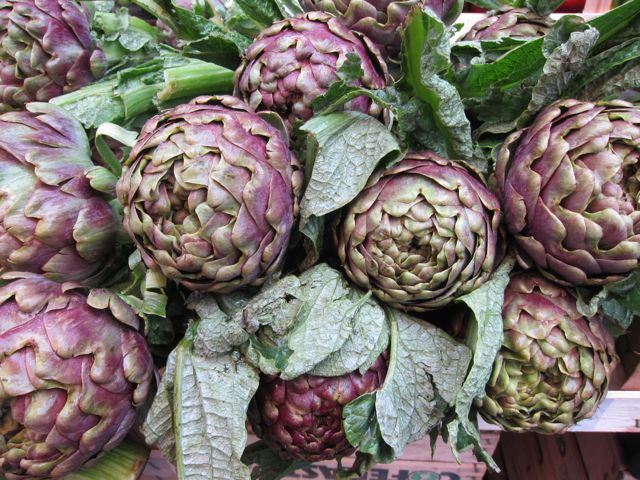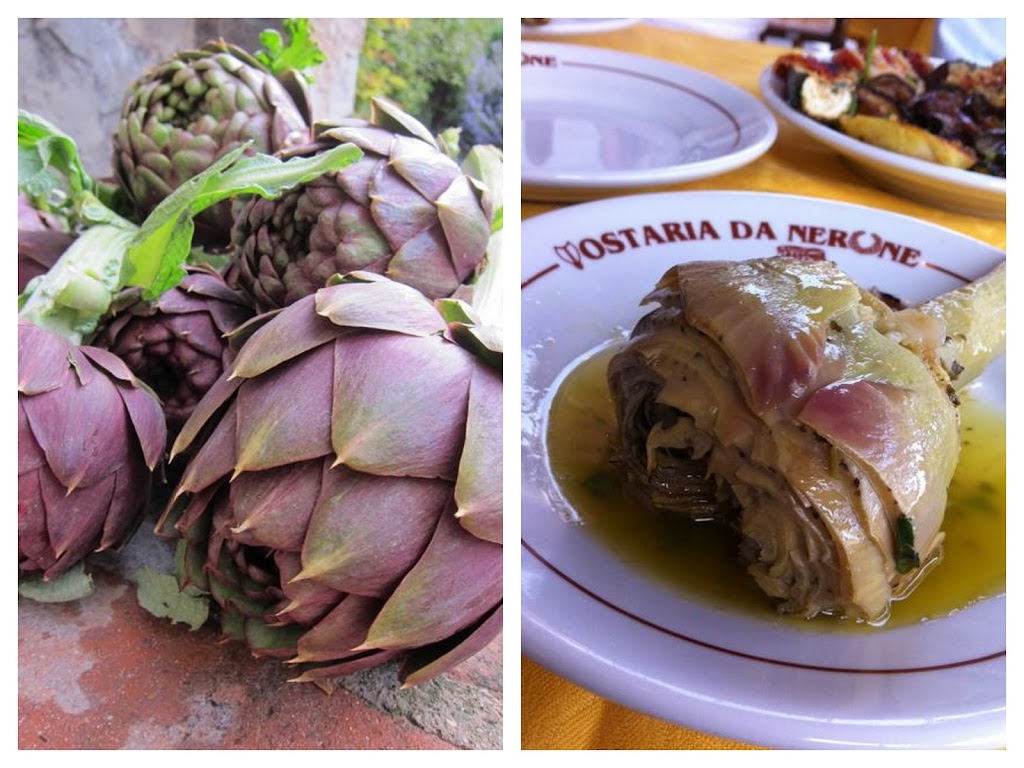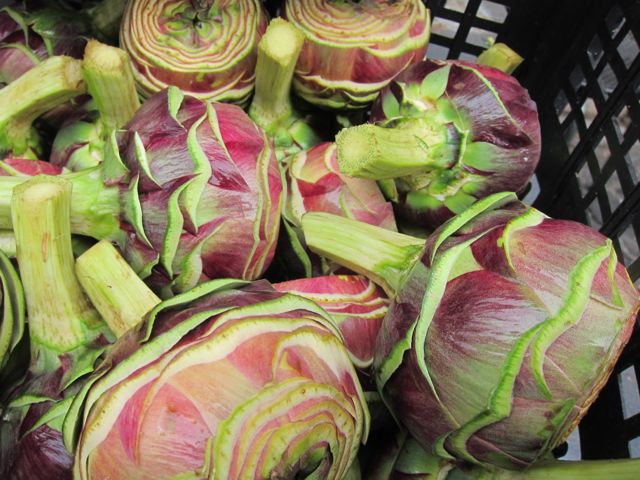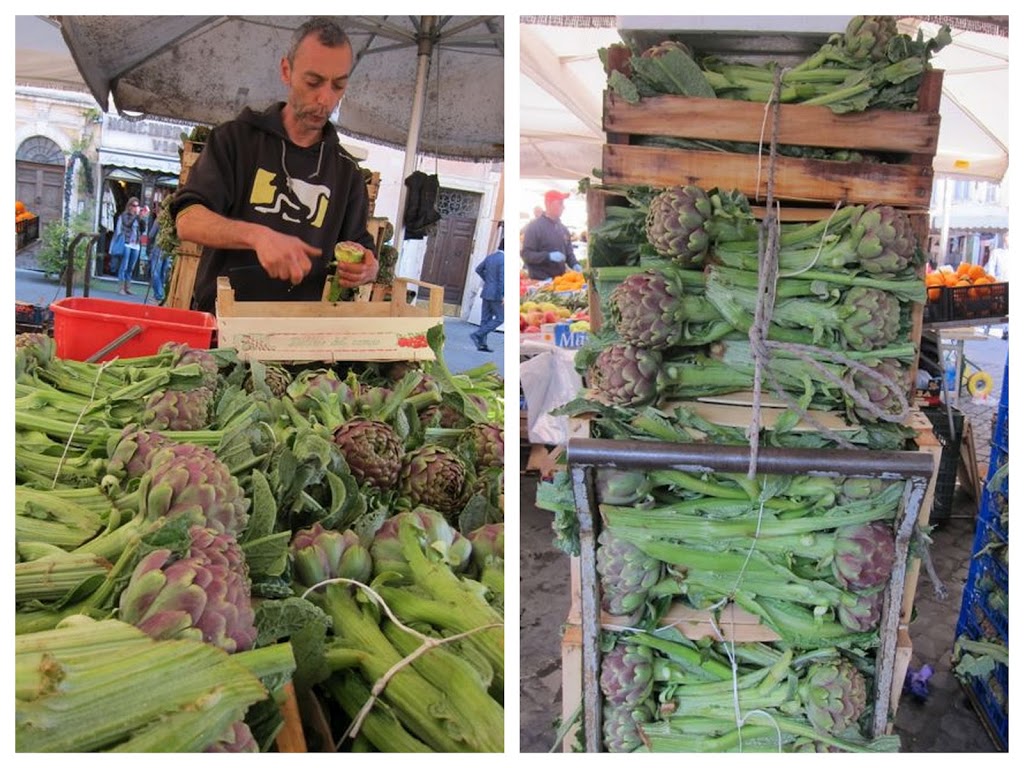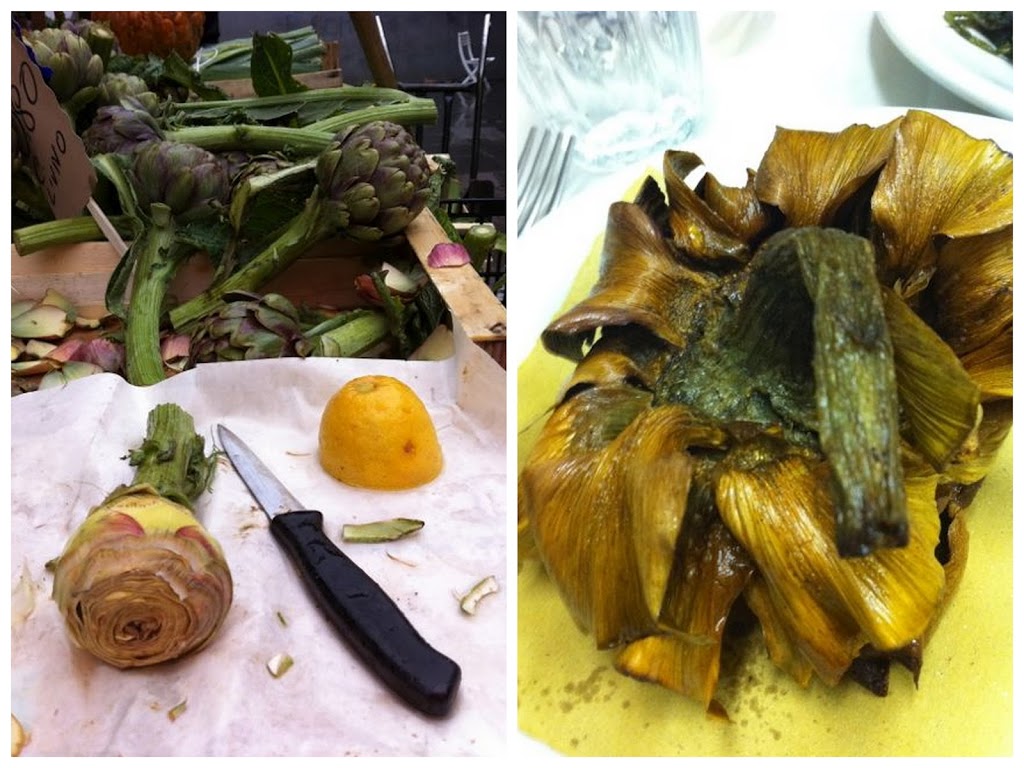 Here are some of my past posts on artichokes:

Carciofi alla Romana
Gigetto
Artichokes and Wild Mint Pasta
Vignarola
Artichoke Lasagna
Artichoke Risotto
Carciofi alla Giudea
And a couple of posts by others inspired by my musings:
Artichokes from my sister Jodi
Artichoke video leads blogger to Gigetto (results in Amatriciana)