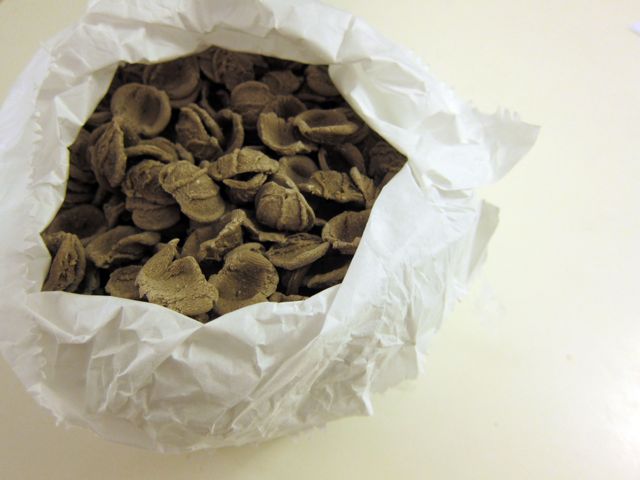 I never make any claims that this blog is trendy. Although it's a lot about style, it isn't about fashion. And while I'm all up with the latest restaurants and places to go, it's rarely cutting edge new.

But I'd like to break from tradition to recognize a new trend (and you heard it here folks): grano arso. I mentioned it in passing the other day, but I'll tell you more about it now. Farina grano arso is a type of flour from Puglia. Traditionally this flour was made from the bits of wheat that were left in the field after the harvest. The landowners would harvest the wheat and then burn off the stubbles that were left in the field, to be plowed under. But in that short period post-burning and pre-plowing, poor farm workers would hurry across the field, gathering the burnt remnants of wheat, which they would then grind into what was basically burnt flour.

Fast forward a few decades (or centuries) and no one is running out to the burnt fields anymore to augment their near-starvation serf diet. So what's a chef to do? A few flour mills have been producing a newer version of farina grano arso, a type of toasted grano duro (duram wheat) flour that reproduces the nutty, smoky flavor of the original. Without the back breaking, stubble picking of course.

And all of a sudden it's everywhere. I've been going down to Puglia for the last two decades, and it's never popped up on my radar until this year. I first started hearing about it on facebook and twitter, then it started landing in things like focaccia and orechiette on my plate.

Last weekend, while in Bari, I stopped by the local fresh pasta maker and low and behold, three sizes of orecchiette for sale, all made with the deep, dark flour.

I'll be writing more about actually using the flour (I bought a kilo from the pasta store) but for now I'll share the recipe I used for the orecchiette.

It's similar to the one I made a few months ago, but even easier, since you use regular broccoli and it's cooked separately from the pasta. I went heavy on the hot pepper and garlic, since the woodsy taste of the grano arso pasta could stand up to it.

And while grano arso flour may be the newest trend here in Italy, I'm not kidding myself that you are going to find freshly made grano arso orecchiette anywhere north of Molfetta. So go ahead and use whole wheat or farro pasta, which I think would work wonderfully with this sauce.

But keep your eyes out for farina grano arso. If my instincts are right, you'll be seeing it at restaurant or store near you sometime soon.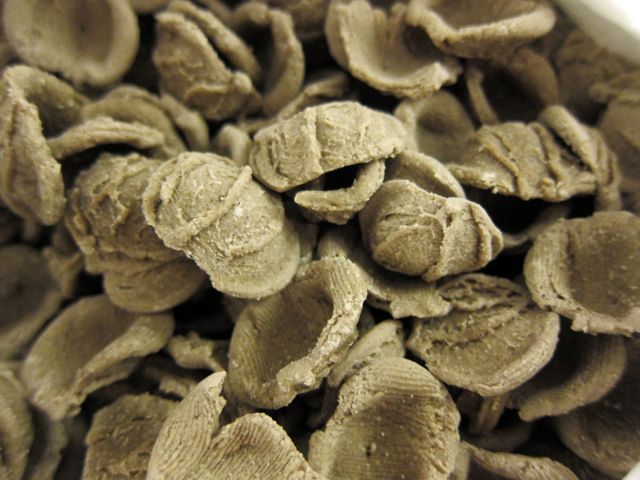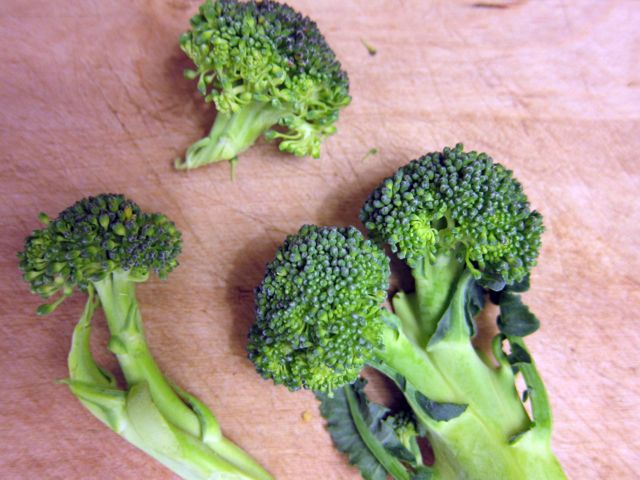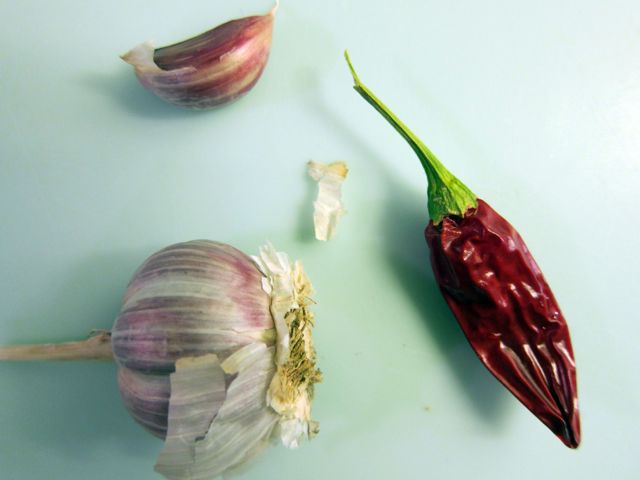 Orecchiette Grano Arso with Broccoli

1/2 kilo orecchiette grano arso (or other pasta)
5 cups chopped broccoli
2 pepperoncini (to taste)
6 cloves of garlic, chopped
salt
5 tablespoons olive oil

Bring a large pot of salted water to boil, add pasta.
While pasta is cooking, quickly steam the broccoli. It should only take 5 minutes.

In a pan large enough to hold all the pasta and broccoli, heat the oil. Add the red pepper and garlic and stir for about a minute. Add the cooked, drained broccoli, stir and add salt to taste. Add a ladle full of the pasta water.

Drain pasta, reserving a cup of the water.

Add pasta to the pan and stir over medium heat to combine flavors. Add a bit more water if it seems dry.

Serve.