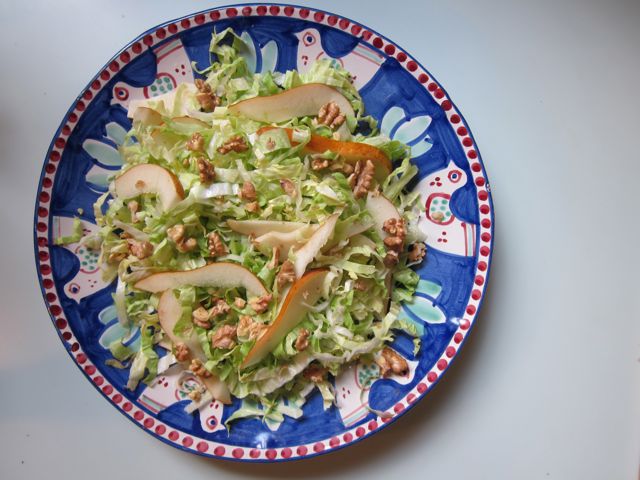 As an American food blogger, I guess I guess I'm supposed to weigh in (pun intended) on the whole Paula Deen thing. If you've missed it, here is a great piece by Frank Bruni and another by Marion Nestle. Both – especially Frank – look at the issue from different perspectives, and try not to go over board with the Paula-bashing.

But I've decided to stay out of the fray, letting you read these two articles – and a million more online. Instead, I'll just post this rather ordinary recipe which sums up how I eat and cook most of the time. Which is about as far away from Paula on the Deen spectrum as you can get.


A simple salad, but focused on what's in season. I grew the radicchio myself, and bought the pears and walnuts at the Farmer's Market. All real food. All extremely local. And – as a side note – healthy.

It's one of my favorite winter salads. And you're probably thinking – looking at the photo – where is the radicchio? It's the green stuff. Did you know that radicchio starts out life as green, and then slowly starts turning crimson as the weather gets cold? But there are a few varieties that stay green (or even cream colored like this beauty).

This salad uses Pan di Zucchero, which we always grow up in Todi. As the name would imply, it's incredibly sweet for radicchio, with barely a hint of bitterness.

I use it all winter long, but love it this way, tossed with pears, walnuts and a fruity honey walnut vinaigrette.

Easy. Not expensive.
And not a hamburger doughnut sandwich in sight.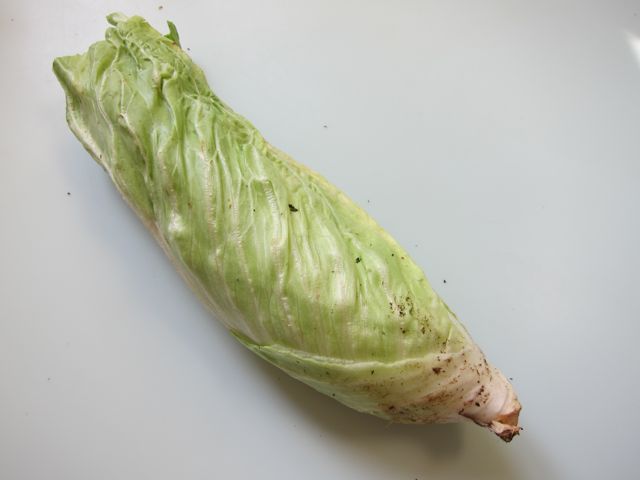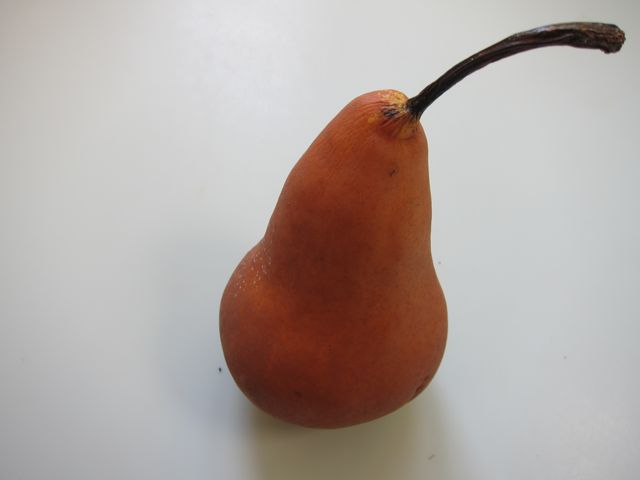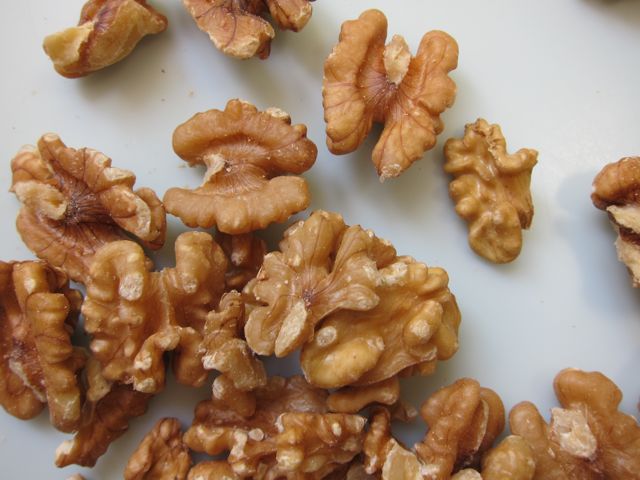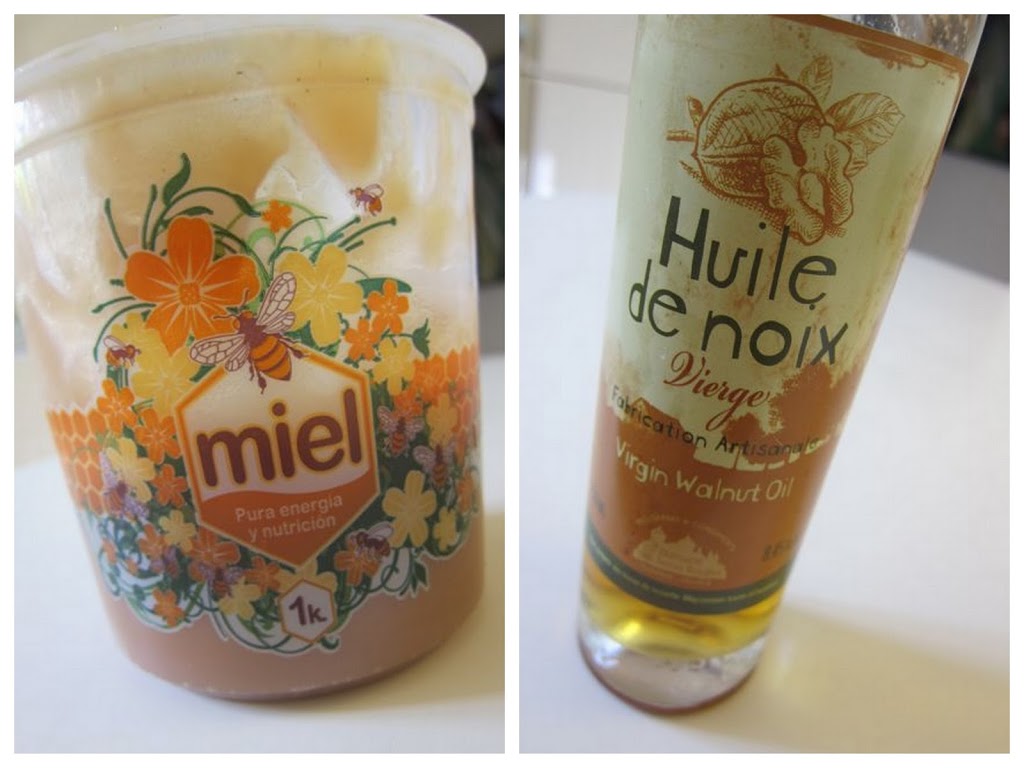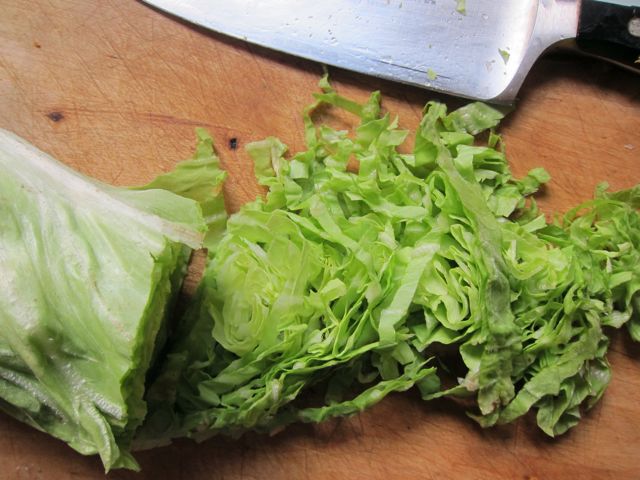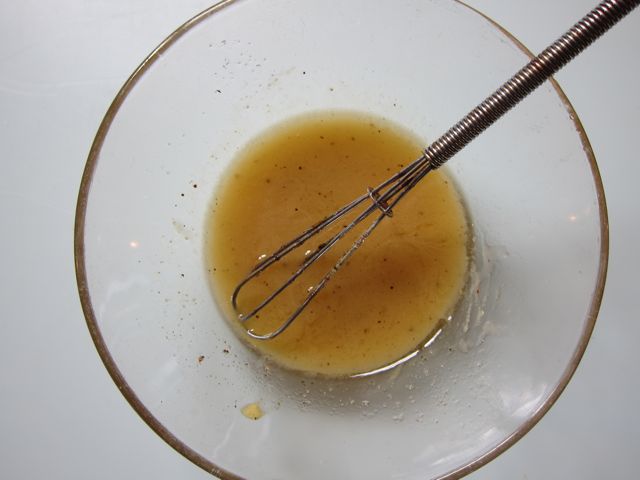 Radicchio, Pear and Walnut Salad
serves four as side dish or appetizer

1 head radicchio (I use Pan di Zucchero, but any type of radicchio will do)
1 pear
1/2 cup toasted, chopped walnuts

Dressing:
1 tsp dijon mustard
1 tablespoon honey
3 tablespoons walnut oil
1 tablespoon white wine vinegar
salt
pepper


Chop the radicchio in to half inch ribbons and let soak in cold water for 10 minutes. This helps take out some of the bitterness.

Drain well, and lay on a plate.
Top with thinly sliced, cored pears (I like leaving the skin on) and the walnuts.

Mix dressing ingredients well.
Pour over salad and toss. Adjust for salt and pepper.