I know with all the other weather going on lately that heat wave temps in Italy probably haven't made it onto your radar. But let me tell you: last week in Rome was hot. I mean really hot. I'm talking 102F/42C degrees hot. Icky, gruesome, yucky, sweaty hot hot hot.

But, on the plus side, since it was the end of August in Rome there wasn't any traffic at all. (who would be in the city if they could help it?). So Domenico and I decided to do something we rarely do: hop in the car for a drive across town. Parking, which is usually a nightmare in Rome, actually becomes fun in August. You almost feel like you have an obligation to go out and park. And besides, the car is air conditioned.

So, combining the intense heat with no traffic and ease of parking, we headed straight for Casa del Cremolato. Even though this place is way across town (off the Salaria) we went door to door in less than ten minutes. And parked right in front! (I know, this is probably beginning to bore you, but for us Romans easy parking is a little miracle).

Why Casa del Cremolato? Because with this heat all we could possibly think of slurping down was a slushy, icy fruity cremolato.

If you've never had a cremolato, or even heard of one, it's a close relative of the granita. But while a granita is more about liquid turning into icy delight, the cremolato is all about the fruit. Perfectly ripe fruit is combined with just enough sugar, frozen, then mashed up just enough to produce an intensely flavorful, fruity and bone-chilling treat. There are big frozen chunks of fruit that almost hurt your teeth when you bight into them. Can you think of a better heat wave meal?

When it comes to cremolati in Rome, Casa del Cremolato is really the only place to go. Its officially called F.lli De Angelis and the bar is located in the crowded residential neighborhood of Trieste. The bar dates back about 40 years and is still owned and run by the De Angelis family. According to legend (or at least their web site) in 1966 Umberto De Angelis mistakenly left a crate of fresh strawberries in the freezer. Starting out with frozen fruit, and adding his own secret twist, the first De Angelis cremolato was born.

Last weekend Domenico and I made it over to Via di Priscilla three times in the course of two days. While we usually just get a small paper cup to go, on Sunday we caved in and went for broke: taking a seat at the cool 'sixties chairs and tables and ordering glass goblets filled to the brim with cremolato.

While the cremolato has no milk or cream (the name is deceiving) the whipped cream garnish here is a part of the deal. A major part of the deal. In fact De Angelis still uses their original whipping machine to whip up what may be the thickest, most addictive panna montata in Rome.

Even though De Angelis also makes excellent gelato, we always go straight for the cremolato. The half dozen fruit flavors change with the season (well, duh!) and are written on a chalk board behind the counter. The slushy, slightly frozen cremolati are made daily and kept in stainless steel tubs sunk beneath the counter. Once you place your order the owner heaves out a tub, takes the lid off and uses a big spoon to break up the fruity ice flows. Once it reaches the desired consistency, he carefully loads up your cup. A few swift dollops of whipped cream and it's perfection.

My favorite flavors? Blackberry and almond. Domenico, Sophie and Emma are currently obsessed with fig.

It's almost September and the heat wave has broken. Traffic is starting to build up as Romans come back to the city. Parking is fast becoming a nightmare again. And – sadly – fig and blackberry season are almost at an end. But I have a feeling we'll be heading back to Casa del Cremolato this coming weekend anyway. Traffic or no traffic, heat wave or not, I'm not gonna miss grape or persimmon making their appearance in those frozen tubs.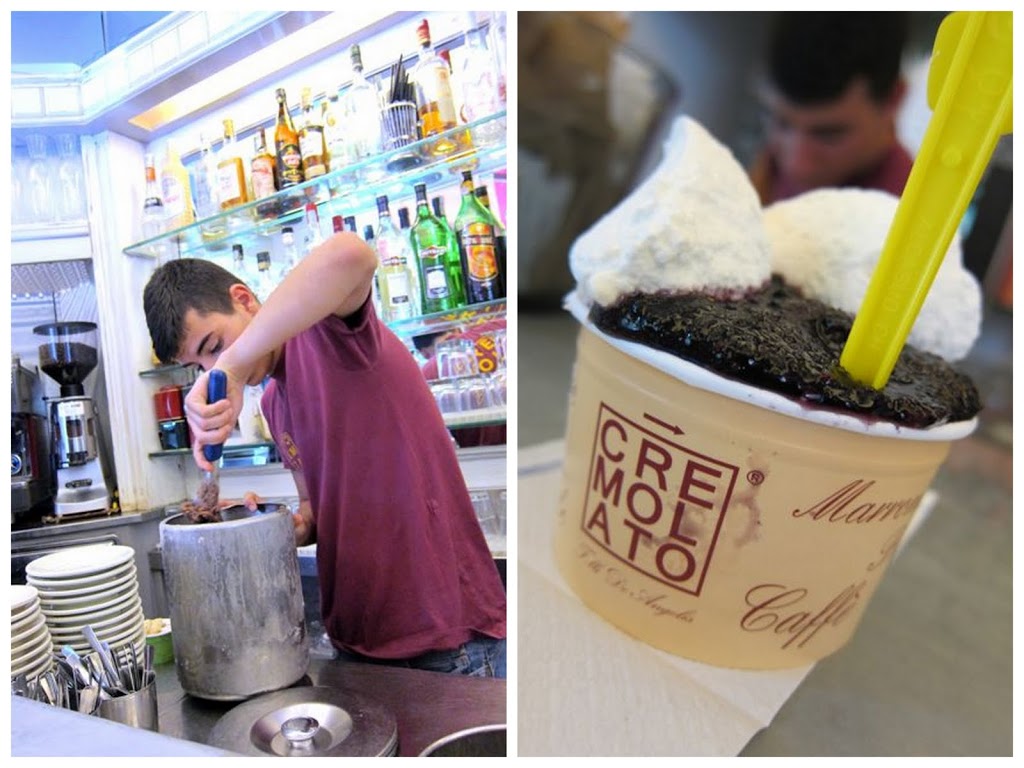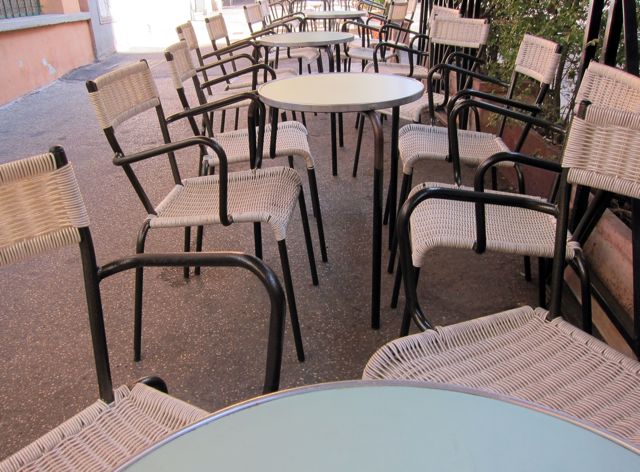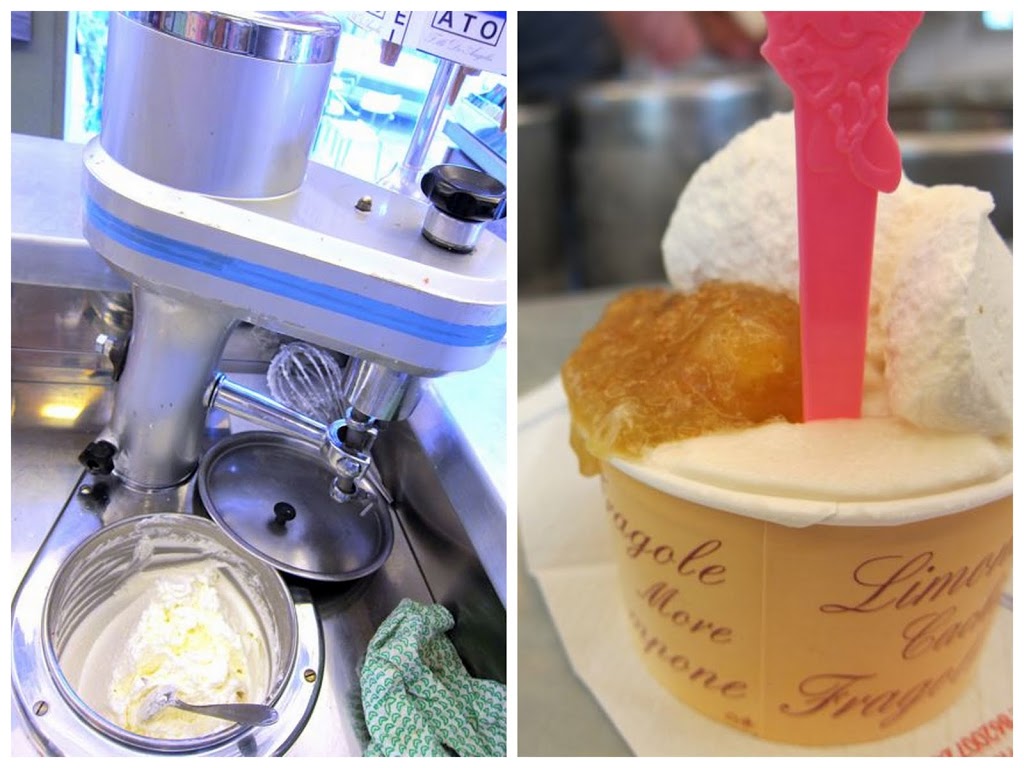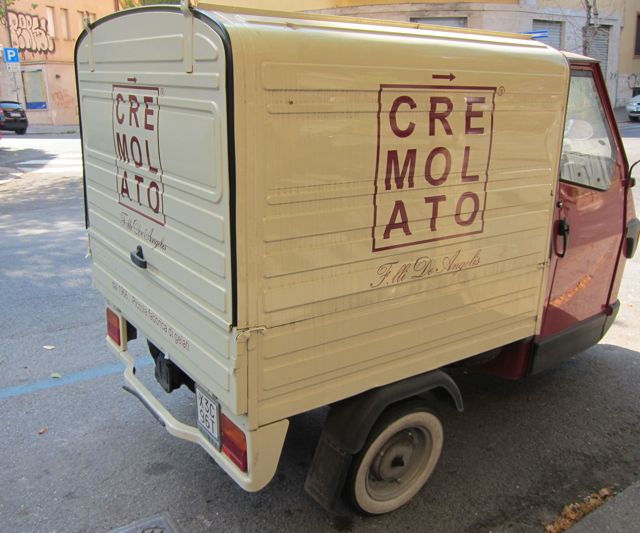 Casa del Cremolato – Bar De Angelis
Via Priscilla 18 Rome