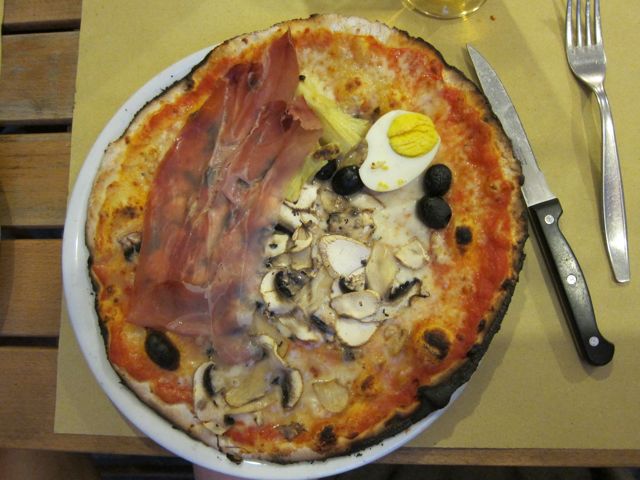 Every Roman has their favorite pizzeria. While their choice has a lot to do with taste, of course, it also has as much to do with location. Just like having a favorite neighborhood bar, all Romans have their favorite corner pizza joint.

This is where they head on a Sunday night when the family feels like going out for an inexpensive meal. Or where they can stop on the way home from work during the week, for a pizza to go. These dependable, local places rarely get written up in guide books or blogs. Mostly because they aren't doing anything beyond the norm: good pizzas cooked to order in a wood burning oven.

I have to admit to having a blind spot towards my own neighborhood pizzeria. We decided to go there last week and I was all set to call up to reserve. I got out my iPhone, opened my own app Eat Italy, only to realize that I hadn't included Alle Carrette.

I'd included all the 'artisan' trendy pizza places like Gatta Mangiona, Sforno and Pizzarium. I'd even included some neighborhood places from across town, like Ivo's. But no Alle Carrette.

There's no reason, except that I take this very good pizzeria completely for granted. It's been there since I first moved into the neighborhood 20 years ago. And almost all the waiters and certainly the pizzaiolos are still the same. They've been feeding my daughters pizza since they could first gnaw on a crust.

Alle Carrette is typical of a good local Roman pizzeria. The dough is left to rise overnight, then rolled out super thin. The wood-burning oven is huge and its high temperature means that they can turn out pizzas fast and furious. Toppings are for the most part traditional. You're not going to find any pumpkin or balsamic reduction here. Instead, this is where I order a Capriciosa, which in Rome means prosciutto, mushrooms, artichoke heart, olives and a hard boiled egg. Sophie almost always orders the high end version of a Margherita, with mozzarella di bufala and pachino tomatoes, while Emma orders the Marinara topped with rughetta. Domenico – being the southern boy that he is – goes for the calzone.

We always order fritti first: a few zucchini flowers and a piece or two of bacala'.

A birra alla spina, and that's dinner at our local.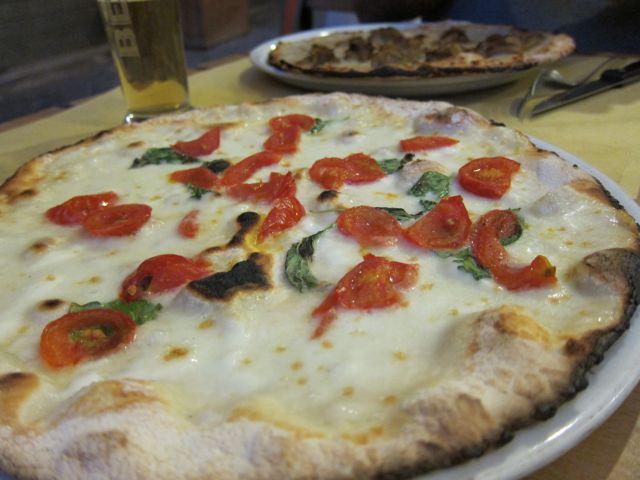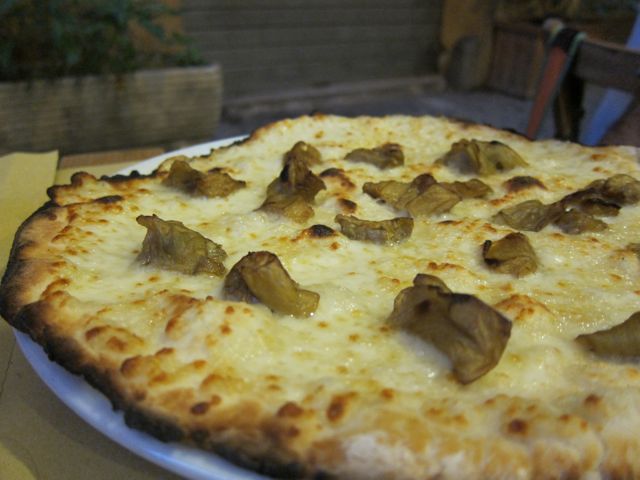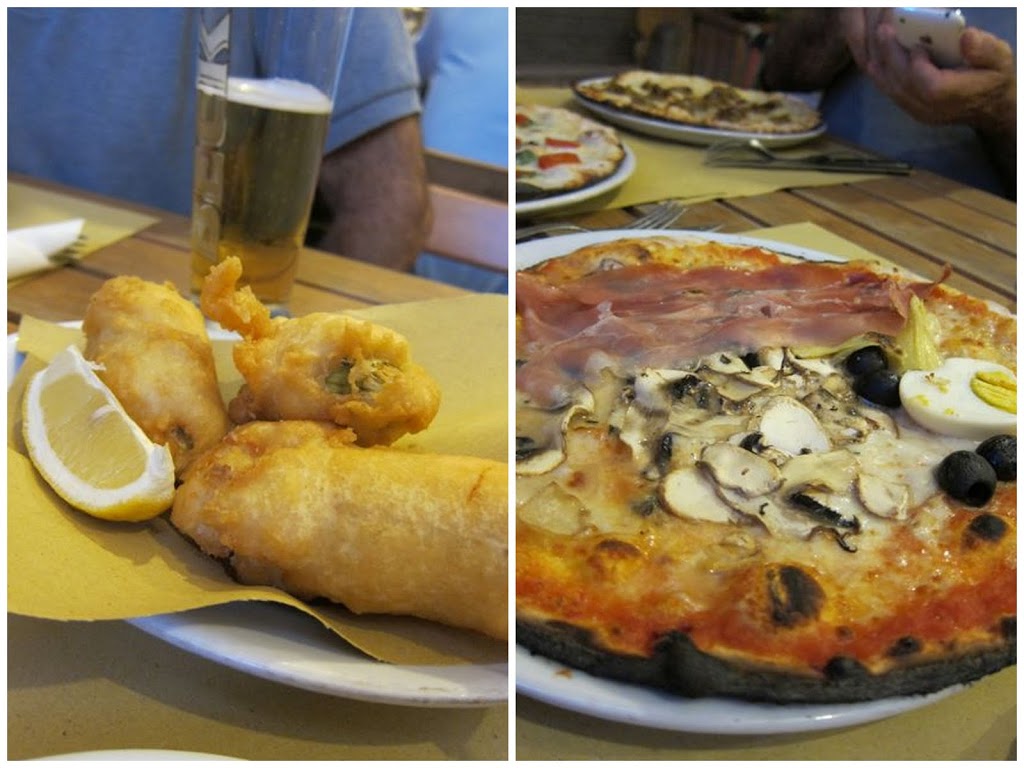 Pizzeria Alle Carrette
Via Madonna dei Monti 95
06 679 2770