"The trip is infused with Elizabeth's and her daughter Sophie's deep knowledge and love of the Eternal City and everything—I mean everything—that's good to eat and drink there."
~ PATERSON, NEW JERSEY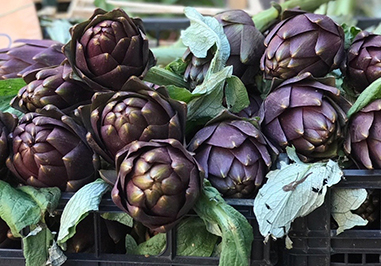 Insider's Private Food Tours with Elizabeth Minchilli
Do you want to go beyond the ordinary day-to-day deliciousness of Rome and embark on a food-packed exploration of the city's most loved food traditions? While eating and drinking the entire way, of course? Join me on a day-long culinary walk through some of Rome's most delicious neighborhoods. We will visit bakeries, pastry shops and cheese stores as well as markets, butchers and coffee bars. We'll do things like enjoy an al fresco mozzarella tasting or stop by a local enoteca for a sampling of creamy gorgonzola and a glass of nebbiola. Along the way, we'll talk about Roman food traditions, history and how Italians shop, eat and generally make food a part of their everyday life. My tours are completely private so that we can focus on the things that really interest you. I conduct several types of tours in different neighborhoods in Rome, at times of the day to suit your schedule.  Some of my tours include :
Insider's Campo de' Fiori and Jewish Ghetto
Insider's Testaccio
Insider's Monti
Gelato Stroll.
I realize that my private tours may not be for everyone. Maybe you're traveling on your own? Or want to meet some other people? That's why I'm very happy to be able to offer small, group tours lead by my daughter Sophie. If you follow my blog, you probably feel you already know her. Yes, she is the daughter whose life revolves around a big plate of Amatriciana and whose idea of a great night out is heading to Ariccia for porchetta. After graduating from University in London, she is back in Rome and has decided to share her passion for her hometown with visitors. Some of her tours include: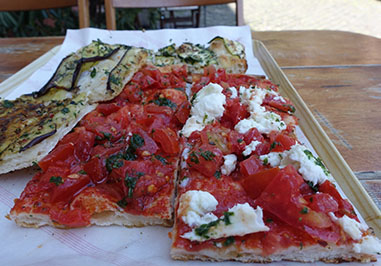 CUSTOM TOURS + CONSULTING
Do you have something specific in mind you'd like to explore (and by explore of course I mean eat and drink)? Maybe an intensive day of pizza? Or 
gelato
 may be your thing? I'm happy to take you on a custom-made tour where we can focus on anything you'd like. I often take chefs and restaurant owners around, to do menu research or just expand their repertoire. Are you filming a television series or working on some other Rome-related project? I've worked with many film crews, including This Old House, HGTV, and Gourmet's Diary of A Foodie. I'm available as a coordinator, fixer or on-screen talent. See a clip of my recent work 
here
,  
here
 and 
here
.