"Elizabeth was a gracious host who was eager to help us understand Italian cooking, eating and culture by answering without judgment all of our questions about the food we were eating and the customs of Italian cuisine."
There are so many delicious things to taste and learn about in Rome. Guided walking tours and exploring on your own in restaurants, markets, enoteche, and bars will certainly expand your culinary horizons. But perhaps you want to go beyond that? Join me for a cooking workshop where we will share an in-depth exploration of some of our favorite Italian obsessions. My cooking workshops are fun, food-and drink-filled and definitely hands on. Set on the ground floor of our home, we'll taste our way, comfortably, through an immensely enjoyable learning experience. All of the workshops take place in our private Monti Kitchen, located on one of the most picturesque streets in the centrally located Monti neighborhood. All food and wine included. These classes are private and scheduled upon request, available from Monday to Friday. For details and availability please send me an email.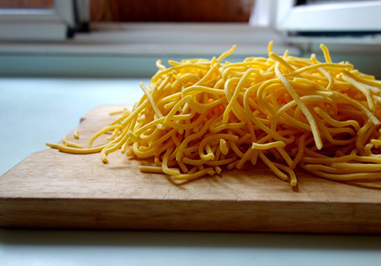 MAKING PASTA WITH ELIZABETH
Not all pasta is created equal. In this 4  hour workshop, we will be making a three-course pasta meal where you will learn the difference between dried pasta and homemade. And making fresh pasta is not as hard as you think. You'll be getting your hands dirty making things like gnocchi and cavatelli.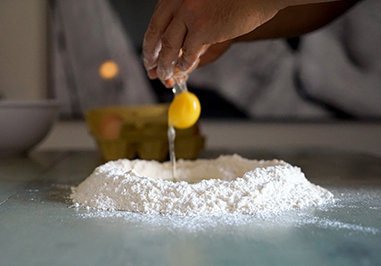 ROMAN COOKING WITH DOMENICO
During this class, my good friend and talented chef Domenico Cortese will lead you on an intensive, food-packed morning exploring one of Italy's treasures: Pasta. Until recently Domenico was the Sous Chef for the Rome Sustainable Food Project at the American Academy of Rome, created by Alice Waters. During his time there he paired his native passion for the bold flavors and unpretentious food of Italy with a focus on making seasonal vegetables shine. Making pasta, for Domenico, comes as naturally as breathing, and it is this ease that he loves to pass along to students. Your class will take place in the neighborhood of Monti, one of the most vibrant neighborhoods in Rome.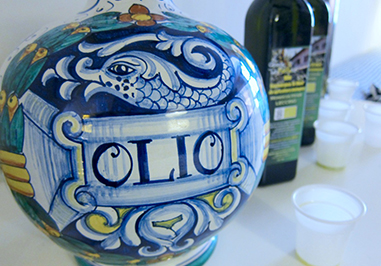 OLIVE OIL WORKSHOP WITH JOHNNY MADGE
Join Elizabeth's colleague, friend and olive oil expert for an in-depth tasting and education on everything olive oil. You will learn to judge the great oils, as well as stay away from the bad. You'll also have a tasting meal so that you can learn how to pair which oil with which food.