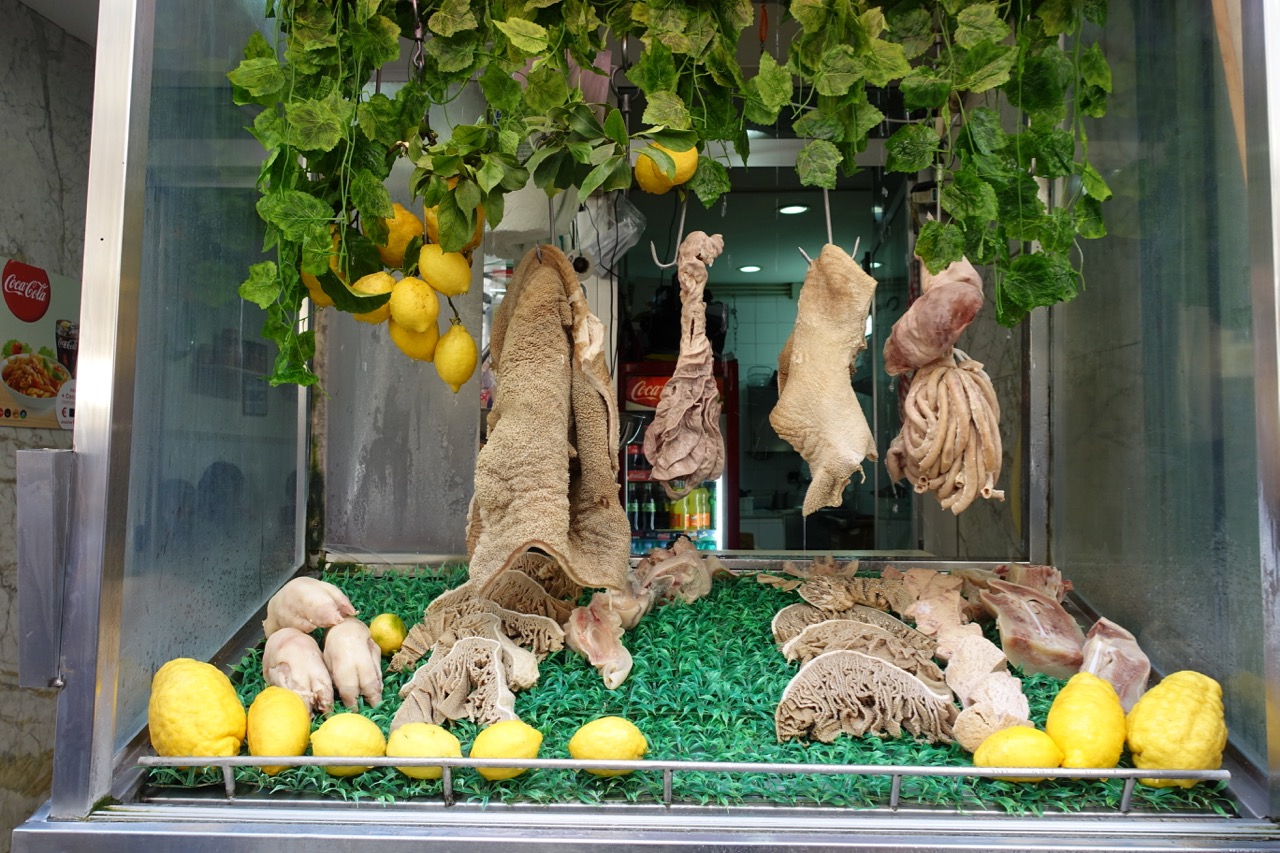 Do you love liver? I do. And I also love tripe, and pancreas and lung and intestines. I even have a hankering for that red thingamajig on top of a rooster's head. If you are as enamored of these weird and wonderful cuts of meat as I am, then I think we have a special bond. We can definitely be friends.
One the reasons (although there are many) that I can count Melissa Clark as one of my good friends is because we have bonded over things like fried brain, grilled heart and sauteed spleen. Melissa and I have been eating our way around Italy together for almost 20 years. More often than not we would find ourselves on a research or press trip and while other members of the group would be focused on the pasta, pizza and gelato, we would be ordering off the other side of menu to explore liver sausage, nerve salad or pigs feet. If there was a road-side tripe stand, we made the bus stop.
Over the years we have day dreamed about planning an entire week just for us, where we could indulge our inner innard. Now we have. And we'd love it if you could join us.
During Melissa and Elizabeth's Truly Offal Week in Rome (sorry, but I couldn't resist) we will have time to dive deep into Rome's love affair with offal. We will be visiting markets and butchers, and eating at many of our favorite restaurants. We'll also be spending time in Monti Kitchen, my cooking space, where Melissa and some visiting chefs will be teaching us how to get the best out of the cuts most people throw away.
We will also be heading out of town. We'll spend a day in Florence, bypassing Michelangelo's David and Brunelleschi's Dome on our way to track down the best tripe stands in town. We will also be taking a day trip to Umbria, where we will be breaking down a side of pig to learn how to make porchetta, as well as using the parts most people never dream of eating.
If this week sounds a bit hard core, that's because it is. This is not the kind of food trip where we can accommodate non-meat eaters. Also? If you are at all squeamish about this kind of stuff (and I realize that many if not most people are) that's ok. I understand. And I still love you too. But since I love you, I will be perfectly honest and tell you that  this week is not for you. I host many other weeks during the year, in Rome, Umbria and Puglia that are a celebration of the side of Italian food where lung is not considered an antipasto. Please join me on one of those.
If, instead, you get excited about learning the differences in tripe recipes between Florence and Rome, or how to make cheese using sheep stomach, then sign on up and join us for this meaty ride.
Details:
When: March 3-9, 2019
Who: Space is limited to 10 guests
Where: We'll be based in the Monti neighborhood, one of Rome's most characteristic and charming areas. You will be staying in a private apartment, complete with kitchen, wifi, bedroom and sitting room
What: The days will be full, with adventures both in and out of Rome. But don't worry, you'll have some down time as well, to head off on your own to explore.
Some of the things we'll be doing:
● Welcome dinner at Monti Kitchen cooked by our friend chef Domenico Cortese
● Tour of Testaccio and the 19th century slaughterhouse
● Tastings at the butchers at the Testaccio Market (horse jerky as snack)
● Lunches and dinners in Rome featuring dishes like pajata (lamb intestine); Ox tail; Tripe; Fried brain, etc.
● Day Trip to Florence to visit the city's Tripe Stands and other specialities
● Day Trip to Umbria to break down a pig
● Food Walk through the Trastevere neighborhood and market
● Cheese making lesson with our friend,  Loreto using natural rennet
● Cooking lesson with Melissa, Elizabeth and Sophie
Would you like more information? Just send me an email.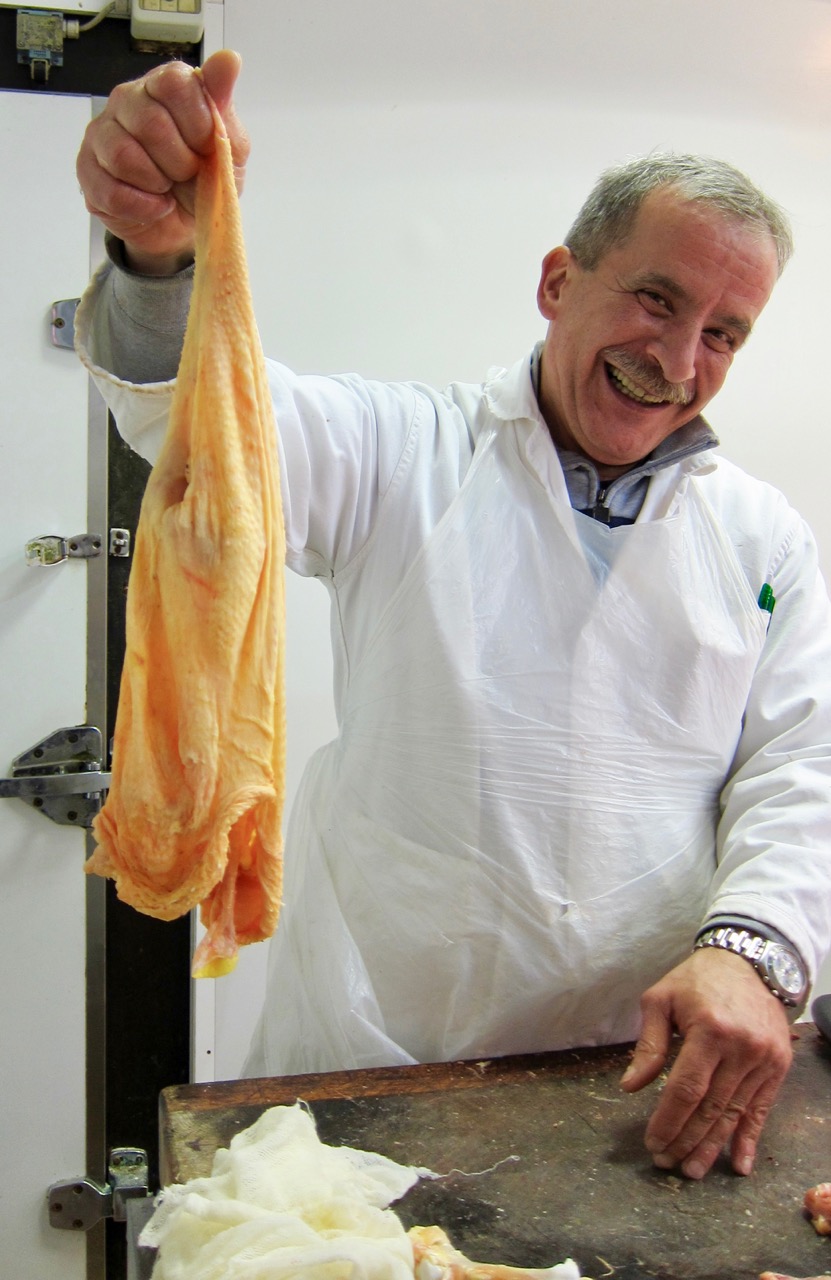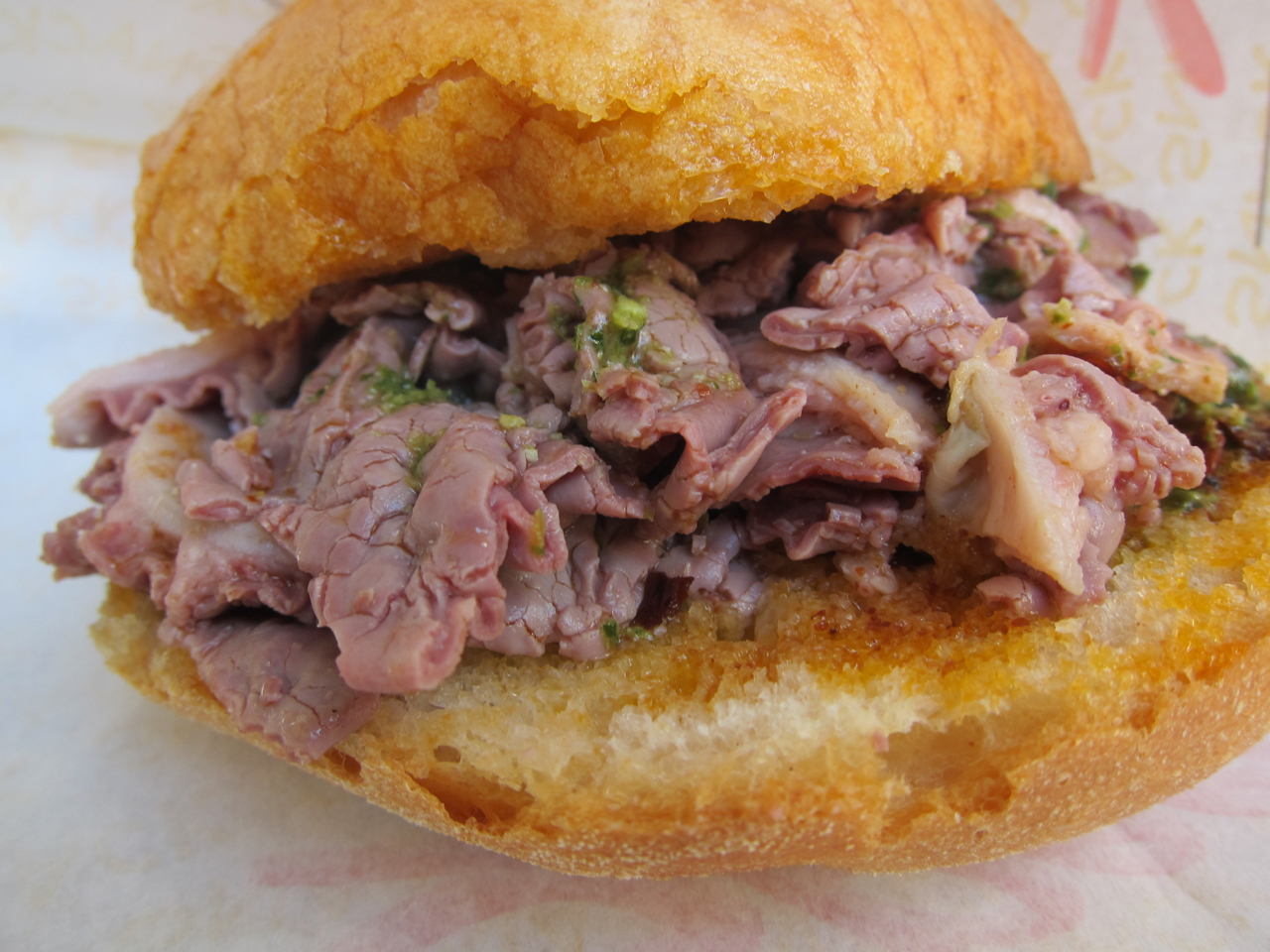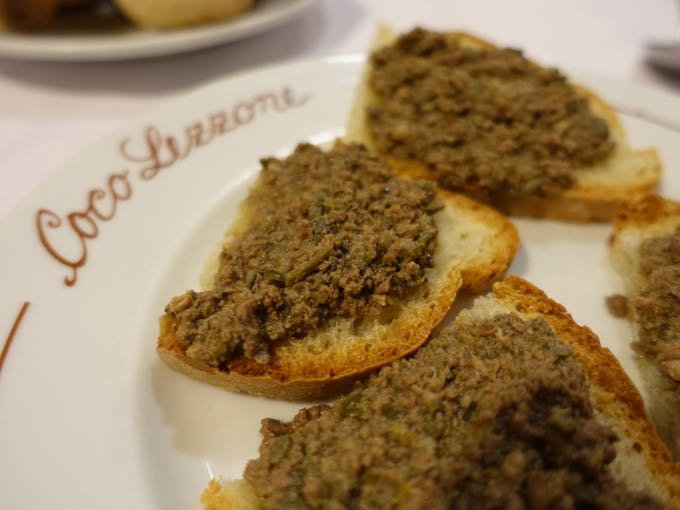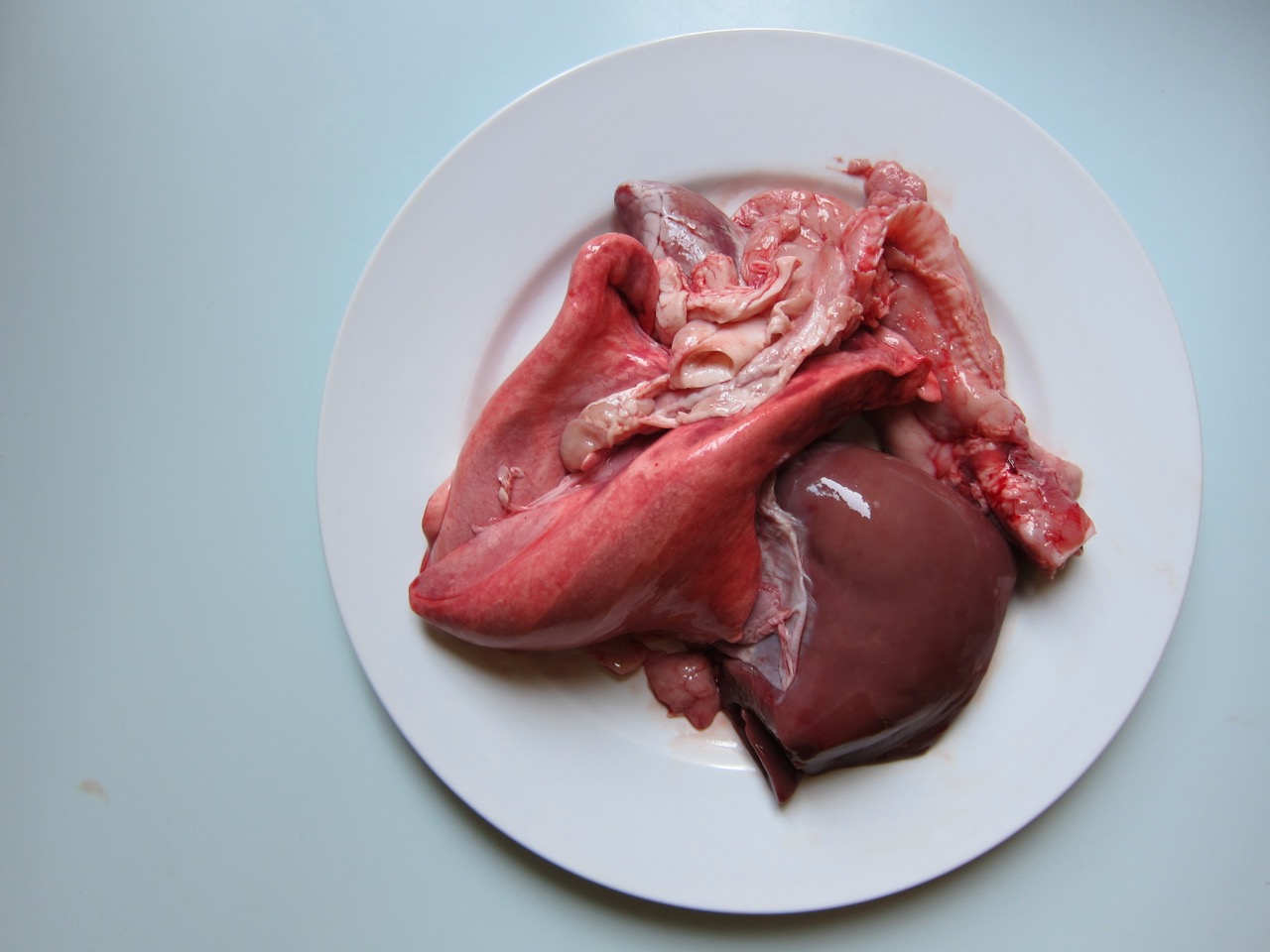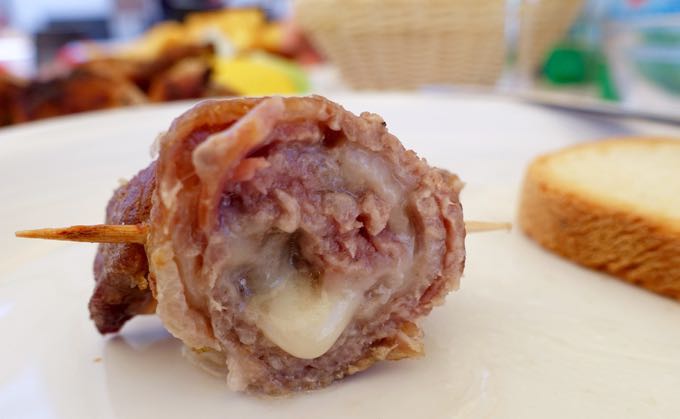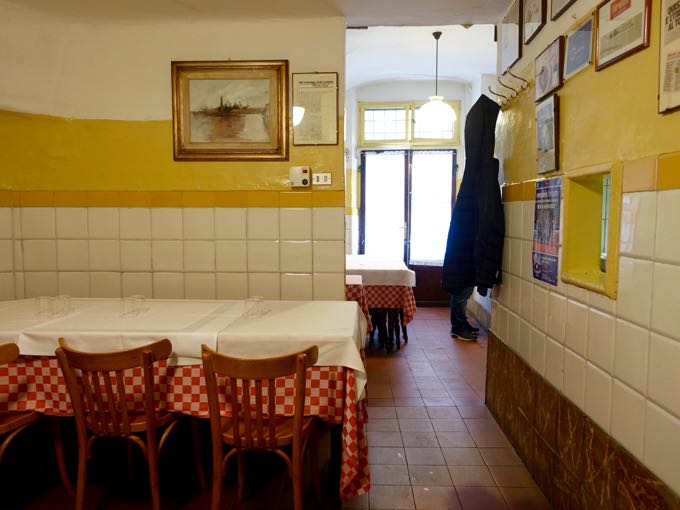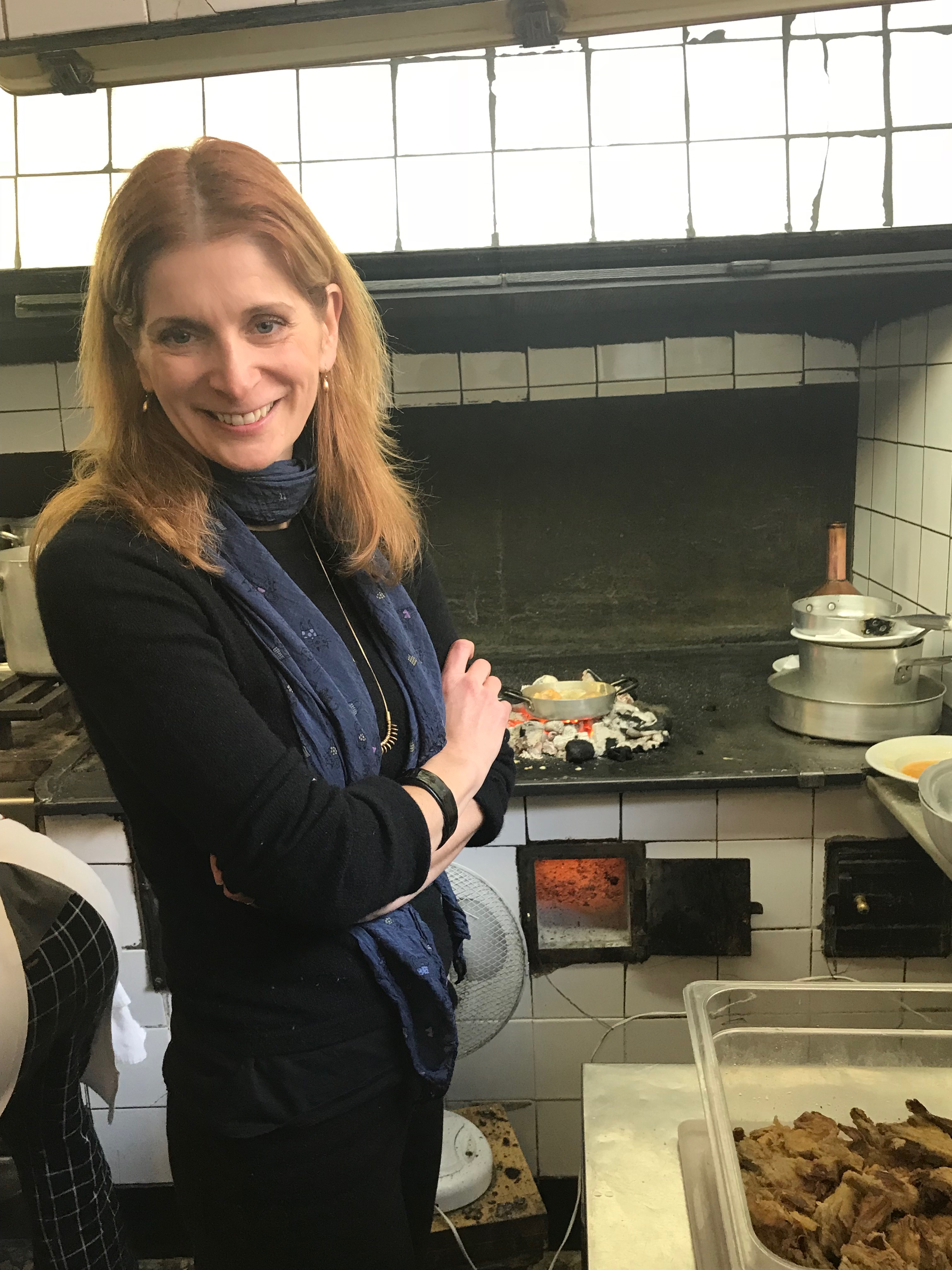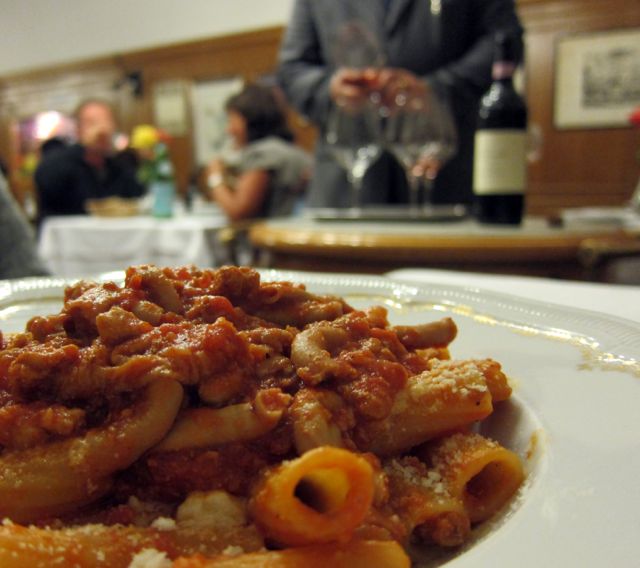 If you'd like to join Melissa, Sophie and me for a truly  offal week then just send me an email. If innards or even meat  is not your thing, no worries. We have LOTS of 'normal' weeks all year long. See this page for descriptions and schedules of our weeks in Rome, Puglia and Umbria for 2019/2020, and then drop me an email if you'd like to know more.
For more information on eating in Rome and the rest of Italy please download my app, EAT ITALY available for iTunes and for Android.
And for more culinary and travel inspiration please buy my books:
The Italian Table: Creating Festive Meals for Families and Friends