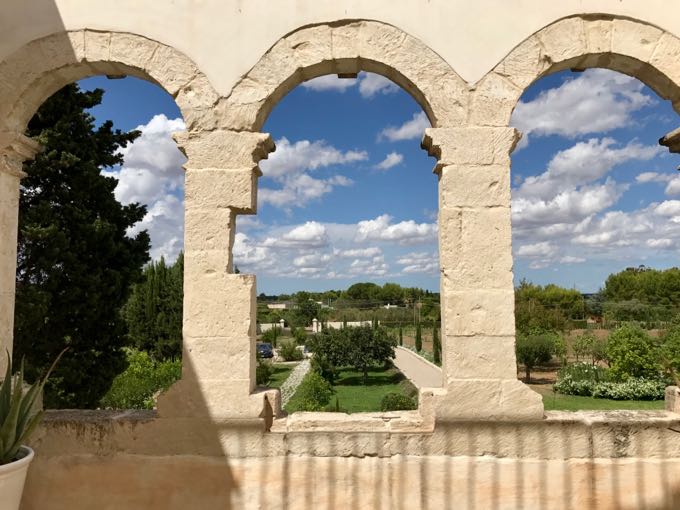 The past year and a half has sped by even faster than usual. Things I thought happened a few weeks ago actually took place a year ago. How did that happen?
Well, I know how it happened. Every minute that I wasn't researching, I was busy writing my 2 new books. Now that I have a chance to sit down and catch up and I find it hard to believe that I actually visited (and ate!) all the things I did. And in fact, a lot of my discoveries didn't make it into either book, only because there just wan't enough room. Luckily, though, I have this blog to share things on, as well as my app, Eat Italy.
One of the most darling places I stayed in over the last year   was Critabianca. The discovery of this piece of paradise is due to Sophie's adoption of this corner of Puglia as her home away from home. The small town of Cutrofiano, in Salento, is her base, but when we all decided to take a family vacation last September she started visiting some of the hotels in the area. Also? We were researching for our upcoming Week in Puglia.
Critabianca is a restored farmhouse that had a much more sophisticate life in the 18th century when it was a country residence of a local middle class family. This layered history has been artfully uncovered by it's most recent owners.
The family who have taken over this place are a huge part of what makes it so special. Nicoletta, Alessandro, Roberta and Roberto made our stay there perfect. The four of them are so lovely, warm and inviting that we felt extremely pampered during our entire stay.
One of the most delicious parts of our stay were the incredible breakfasts. In Italy I've gotten used to breakfasts that aren't exactly inspiring. But even compared to fancier places, Critabianca's breakfasts were incredible.  Each morning we would be woken to the smell of freshly baked goodness coming from the kitchens below. By the time we arrived at the tables set amid the citrus grove, the buffet was set with cakes and breads freshly baked by Roberto each morning. Soft brioches were at each place, while a picture perfect focaccia was on the table. There was also fresh mozzarella and ricotta, cakes, fruit and….well, see for yourself. It was hard to tear ourselves away and even harder not to completely stuff ourselves. 
Each element of the restoration and decoration of Critabianca was as filled with thought and love and good taste as the breakfasts. In fact, we loved the ceramics that were located both on the table and throughout the hotel so much that we made a pilgrimage to the potter, Donna Barbara, who made them. I also loved the way that the walls were left with pentimenti revealing the past inhabitants and how the family filled the house with their own heirlooms including the hand crocheted bedspread that was in our room. When I asked where I could find a similar one, Roberta told me it was a wedding gift over thirty years ago from her aunt.
The only sad thing about this place is that it is too small for Sophie and I to use as a base for our Week in Italy tour (there are only six rooms.) But the up side of this? We know it will remain a small and intimate place that we will visit anyway, on our own, many times in the future.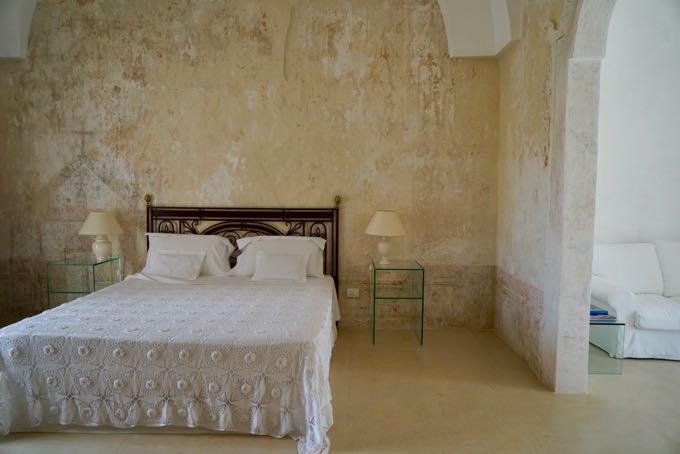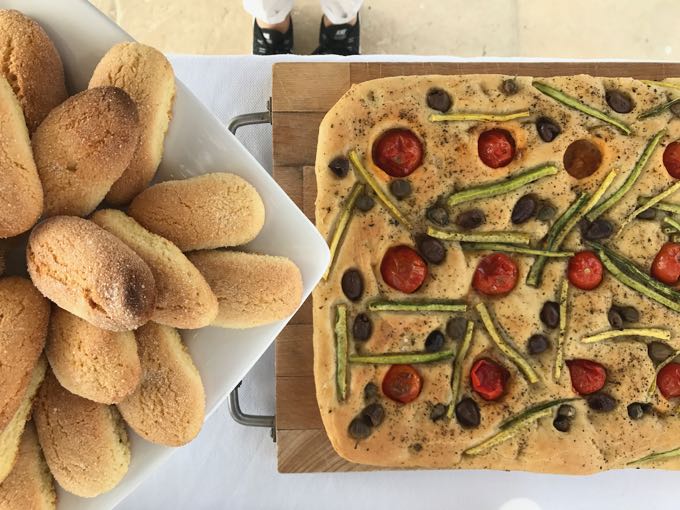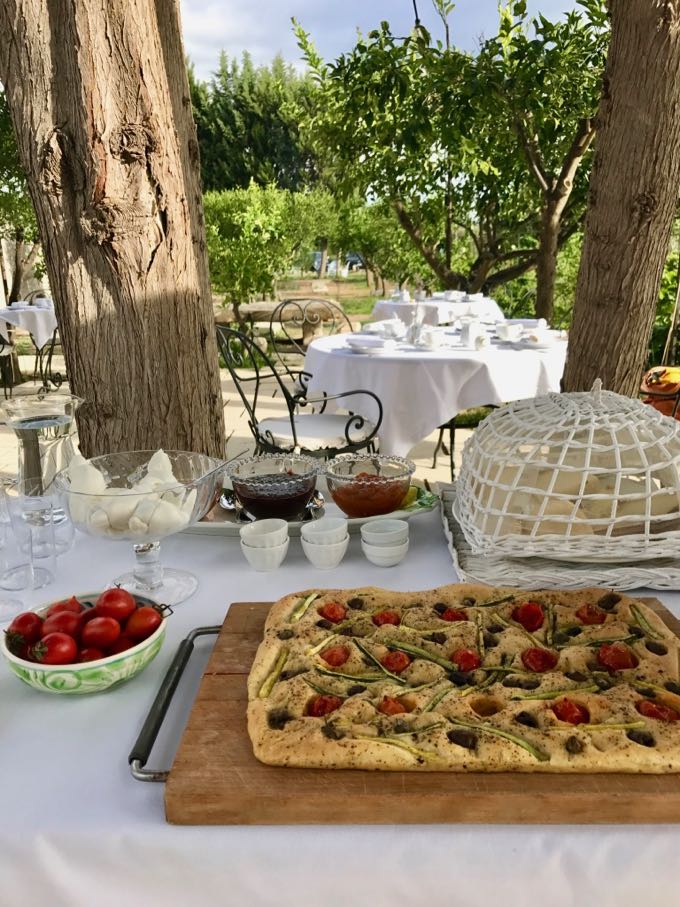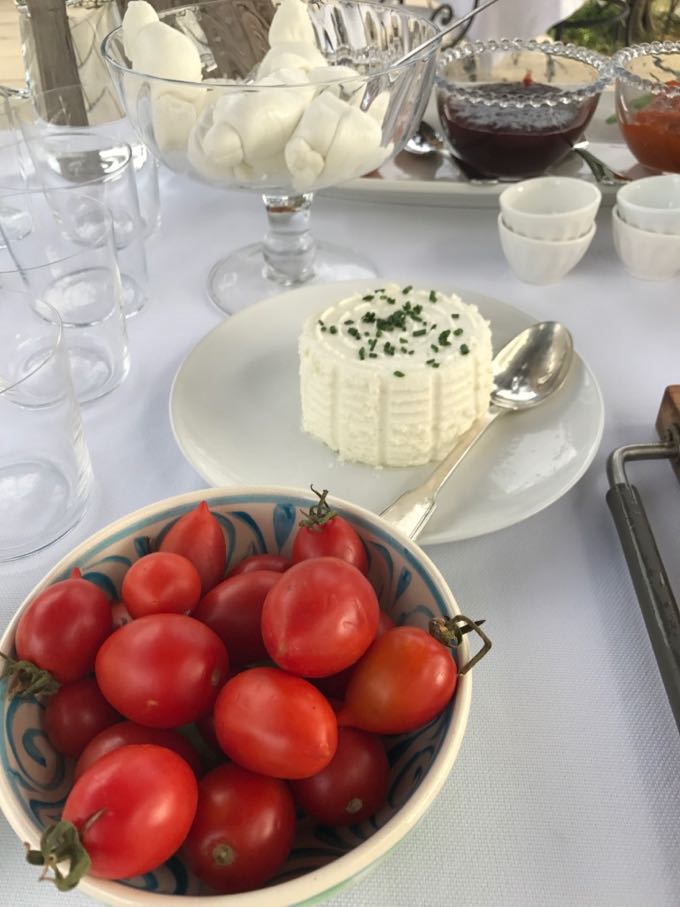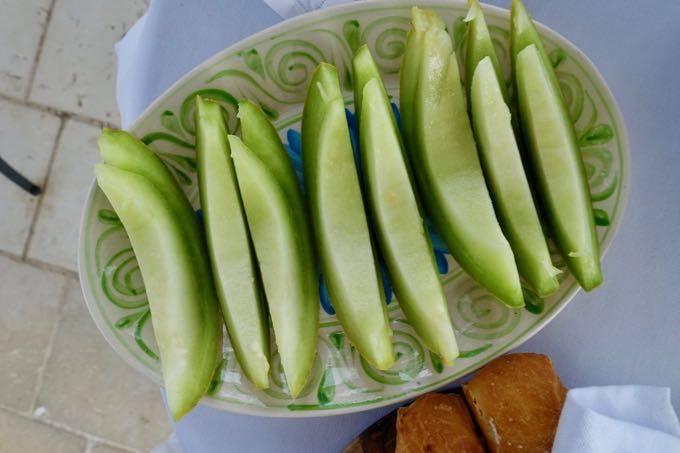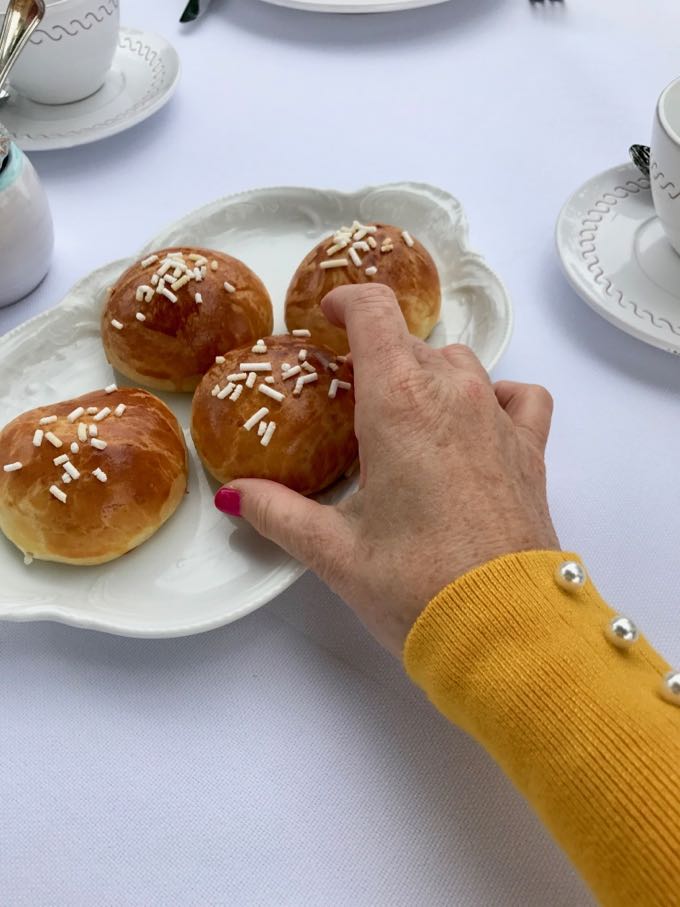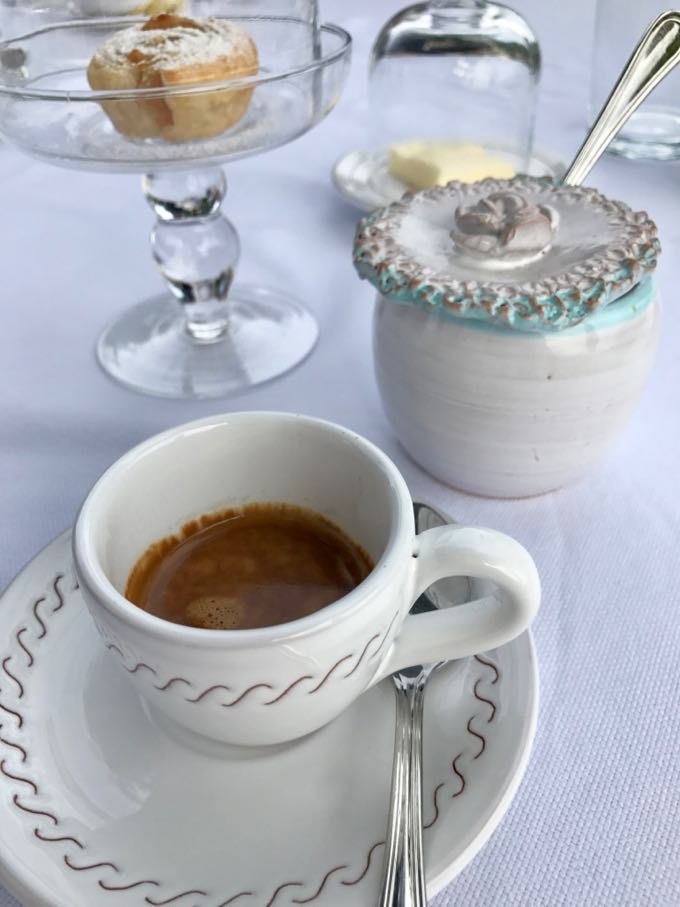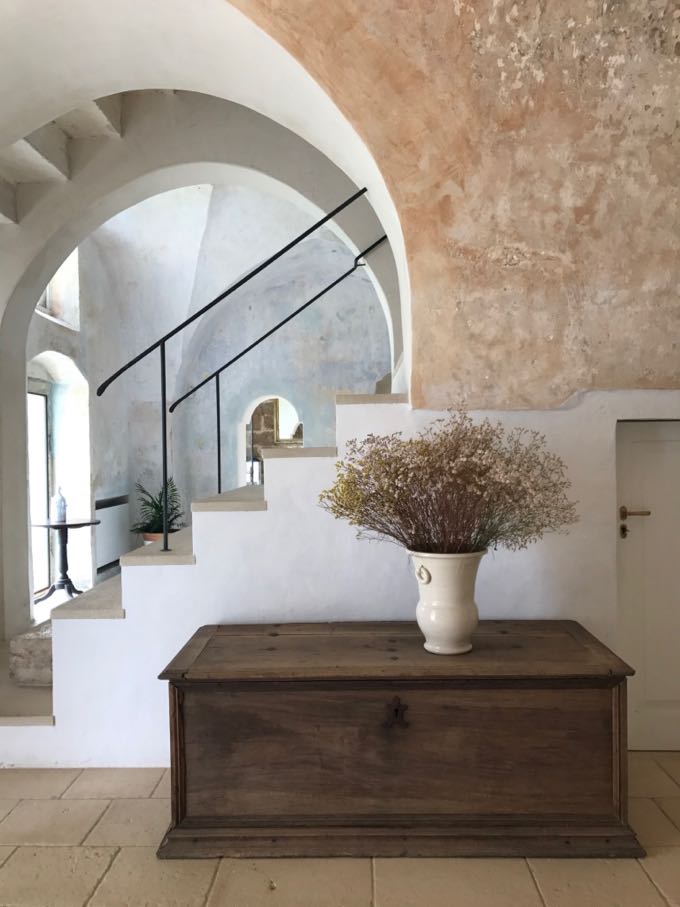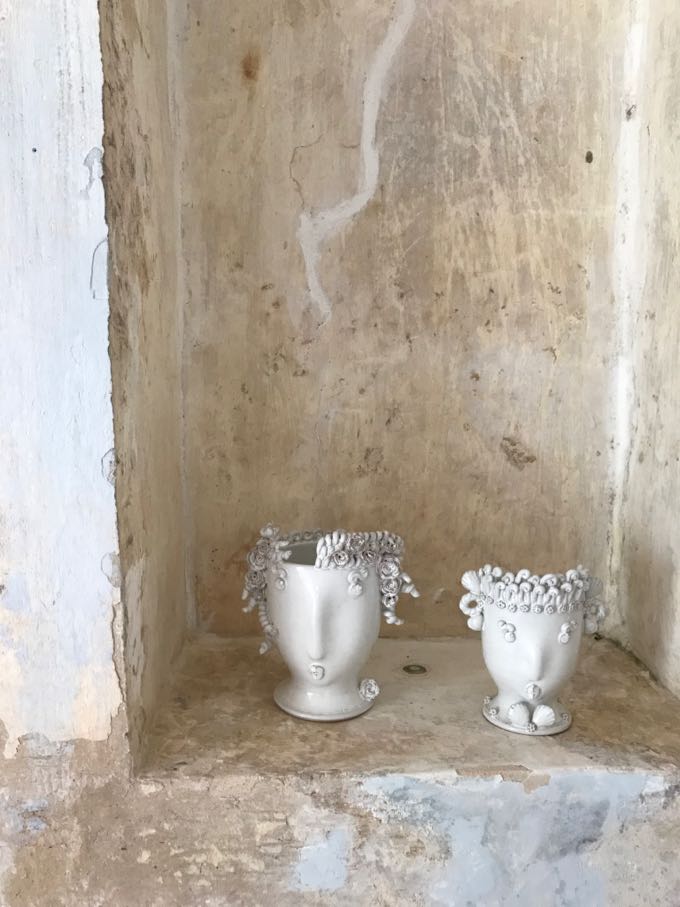 Critabianca
Strada Provinciale 278 Km. 1,57
Cutrofiano/ Collepasso Contrada La Cavalliera
Tel: +39.331.766.8648
For more of my favorite places to stay and eat in Puglia make sure you download my app, Eat Italy. Eat Italy is a free app, with many cities and regions available as in-app purchases (Venice, Rome and Florence) or completely free (Puglia, Umbria, Torino and Milan).
And if you're curious about my adventures in Puglia and the rest of Italy you can preorder my newest book, Eating My Way Through Italy : Heading Off the Main Roads to Discover the Hidden Treasure of the Italian Table. The book will be published on May 22, 2018.