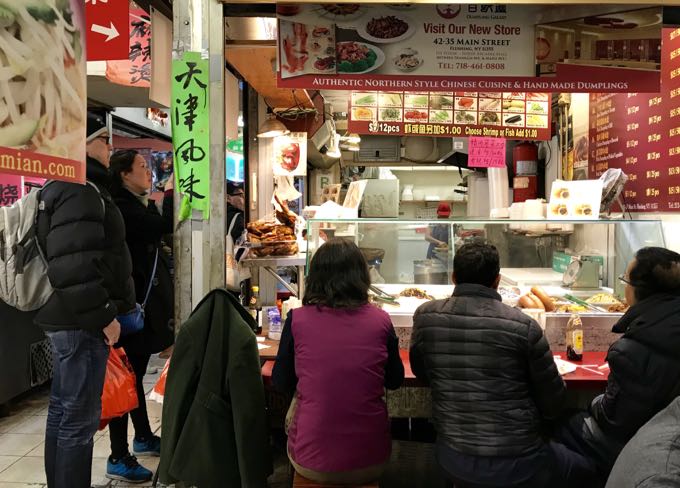 I'm usually the one giving food tours, but this past week in New York I decided to make a switch and put myself on the other side of the table. I signed up for three very different and completely fantastic food-focused tours. For Sophie and me I admit it was partly a bit of research. It's always instructive to see how others do what you do. But really? It just seemed like a really fun way to see a city which I know very well, from a completely different perspective.
There are tons of food tours these days in NYC, so to find one I crowd sourced on FB. Sifting through the avalanche of responses, (thank you!!) one name kept coming up: Joe DiStefano. Everyone said he was the best, and by everyone I mean people whose opinion I trust 100%.
After a bit of back and forth Joe and I decided on his Feasting on Flushing tour. We were 10 people (both of my sisters and their families came along) and we met up with Joe on the corner of Roosevelt and Main Street, having taken the 7 train. I won't detail each and every bite (that would be giving away his itinerary) but it included most of the highlights of what has become New York's true Chinatown. We went in and out of small shops as well as the type of food courts you're more likely to find in Hong Kong than in Queens. We tasted amazing food at each stop including rice noodles, Chinese Korean Dumplings, Durian Topped pizza (by far the strangest thing I put in my mouth); soup dumplings; cumin encrusted lamb chops that I am still dreaming about; Peking Duck buns and more. We even had time to stop by the Hindu Temple of North American which was an extremely moving experience. (we also ate in the canteen there, trying their dosa). The entire tour was about 4 hours and Joe was full of information about every bite we took.
Our next two tours were with my old friend Angelis Nannos. I first met Angelis when he gave us a fantastic food tour in Istanbul years ago. In fact, it was Angelis's tour that convinced me to set up my own food tour business back in Rome! Angelis has since left Istanbul, and started his own very unique food tour company in New York. In Food We Trust offers several different tours. We signed up for two: Yum Yum Met and Upper East Side Iconic New York Foods .
We met up with Angelis at the Metropolitan Museum of Art for our first tour. Although the tour is about food and art, it's hard to describe just how inventive it is. It's not simply looking at paintings of food, instead Angelis has done a ton of research and picked out a series of objects and paintings that allow him – and us – to look at food in a cultural and historical context that is surprising as well as extremely entertaining.( Angelis is hysterical!) We looked at everything from a 15th century statue of St. Nicolas (it involved pickles) to ancient greek shopping lists (which basically said stop for bread on the way home from work). This tour lasted about 2 hours and we roamed the Met and explored parts of the collection I had never been to, finding ourselves completely alone in many of the rooms. Although the tour was only 2 hours long, by the time it ended, after talking about food (even in a cultural abstract kind of way) we were STARVING!
Which I thought we would be. So I had us signed up for Angelis's other tour: Iconic Foods of New York. This tour lead us all over the upper East Side. Although I've lived in this neighborhood, it was still full of surprises and actually included things to eat that I'd never had. Egg Creams at Lexington Avenue Candy Shop and Black and White Cookies at Glasers, for instance. There was also (not surprisingly ) hot dogs, pastrami , tuna melts and bagels involved all at out of the way places that have managed to survive in some sort of time capsule.
At the end of Angelis tours he presented us each with a 'menu' of all the things we had done and eaten, a very well-designed and welcome memento from our tour which even included a group photo!! (It was like magic!).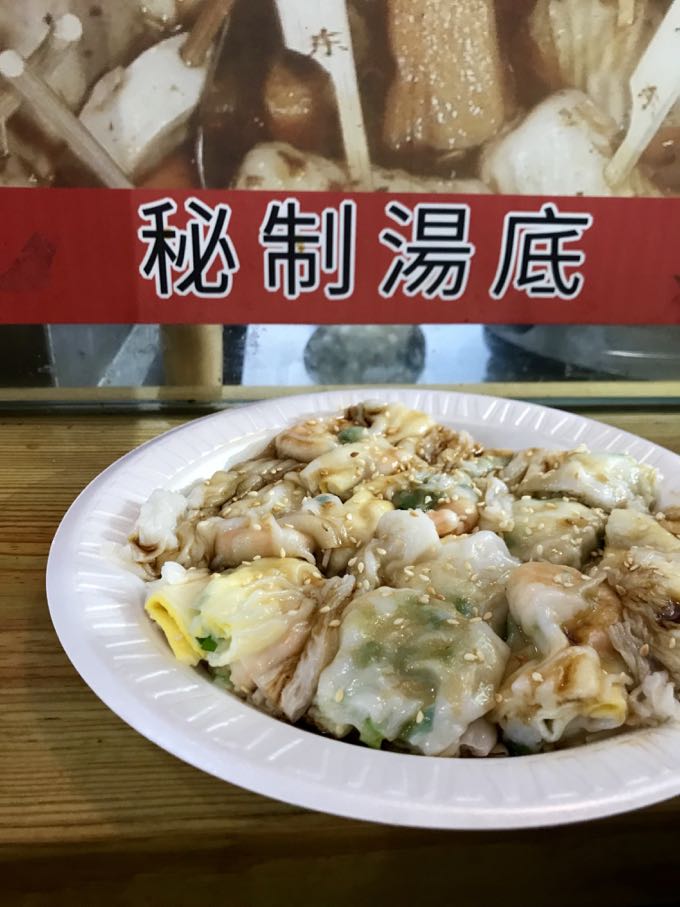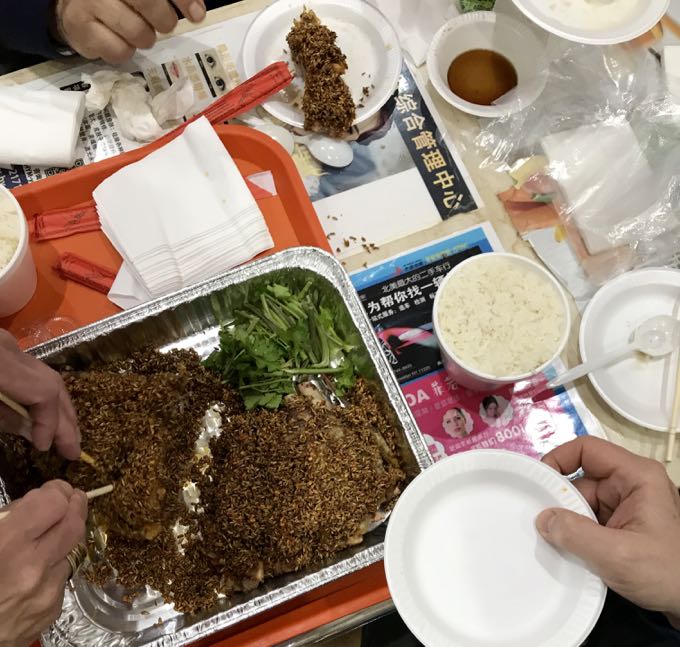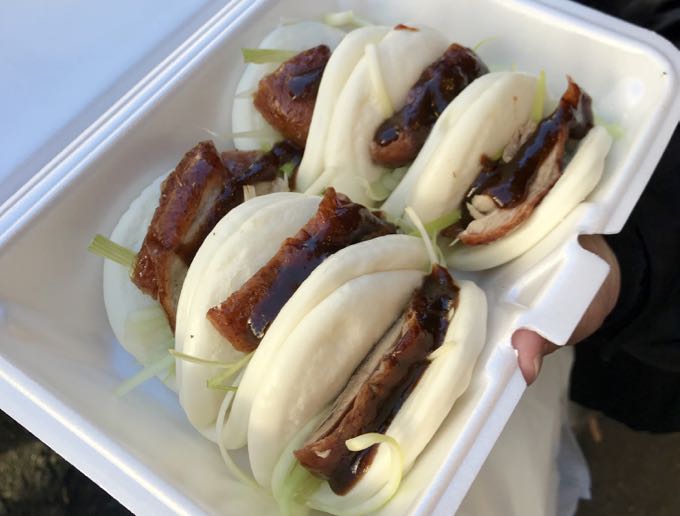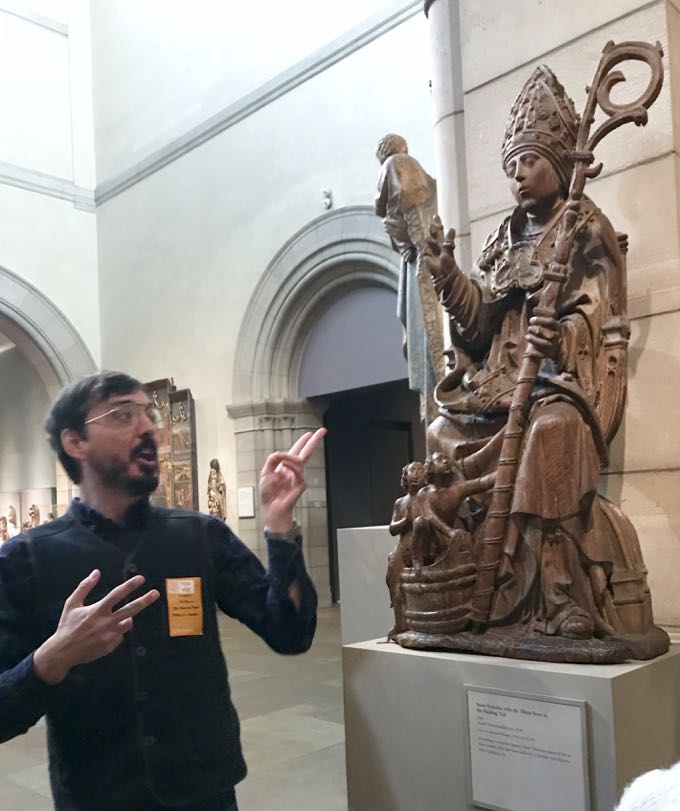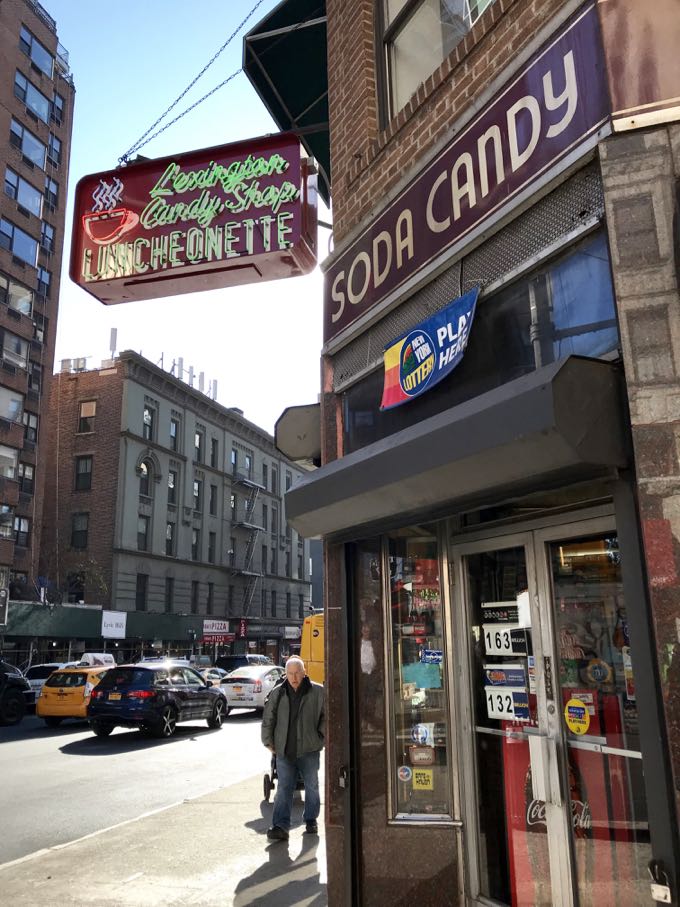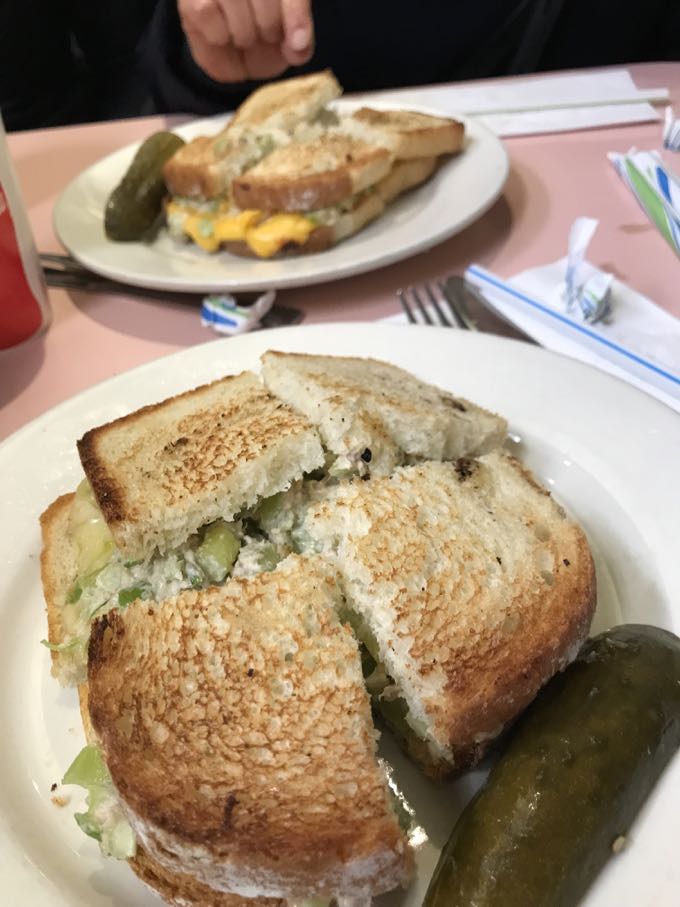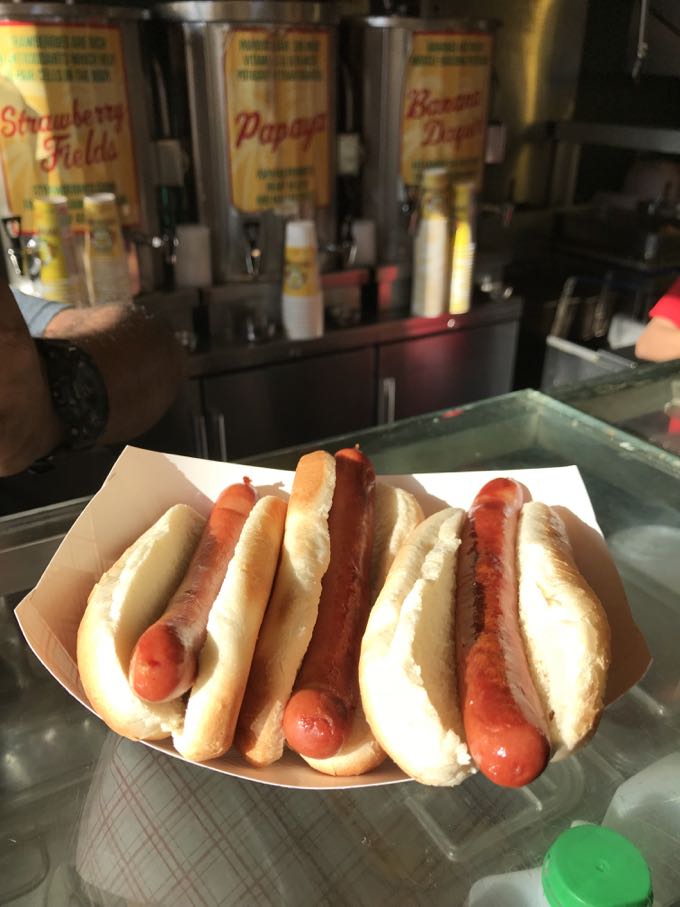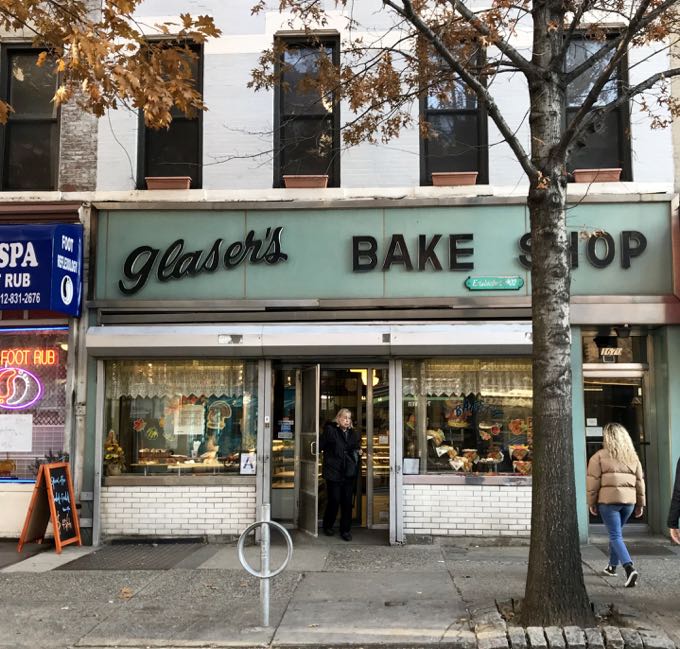 For more information about the tours:
Feasting on Flushing with Joe DiStefano can be booked here and his blog (which is really fun) is here.
Yum Yum Met and Upper East Side Iconic New York Foods can be booked on the site In Food We Trust.