Ravioli are almost always my answer to a last minute dinner party for three reasons:
1 Everyone likes them
2 I can buy them pre-made
3 The topping can turn something plain into something seasonal and creative
A few days before I left for New York last month I decided, on the spur of the moment. to invite a friend over for dinner. All I had in the house was an over abundance of salad we had picked up in Umbria from our garden, and an equally abundant amount of winter squash that I had bought for centerpieces during my Week in Umbria tour. The great thing about edible centerpieces is…that they are edible. That comes in very handy when throwing last minute dinners.
So while I sent Domenico out to to pick up hand-made ravioli, I worked on the sauce.
I documented all of this on my Instagram Stories and I have never gotten so many requests for the recipe, so I'll  post it below. I think the thing that got people's attention was the way I used the salami. I've written about using bits and pieces of leftover salami in the past here. What I do is just cut them into chunks and them put them in the little powerful processor I have and they turn to chopped meat that adds extra flavoring to almost any vegetable. Even a butternut squash that you bought three weeks ago, used as a centerpiece and then converted into a main course for an impromptu dinner party.
The Menu
Aperitivi:
Old Fashioneds: but instead of sugar syrup I used maple syrup
Hazlenuts & Taralli
Primo:
Ravioli di Ricotta con Zucca : The Ravioli were filled with Ricotta and Spinach, which will work well with almost any vegetable based topping.
Contorno:
Green Salad – tossed with new olive oil, white wine vinegar and salt and pepper.
Dolce:
Grapes and Biscotti (or any seasonal fruit and store bought cookies)
Wine: I served a pretty great bottle of Barolo because I had it on hand. It went perfectly.
Setting the Table
Tablecloth: Pardi
Dishes: Wedgewood Edme (my everyday stuff)
Small dishes for nibbles: Sberna and Solimene
Glassware: Baccarat and Ikea
Flatware: Ikea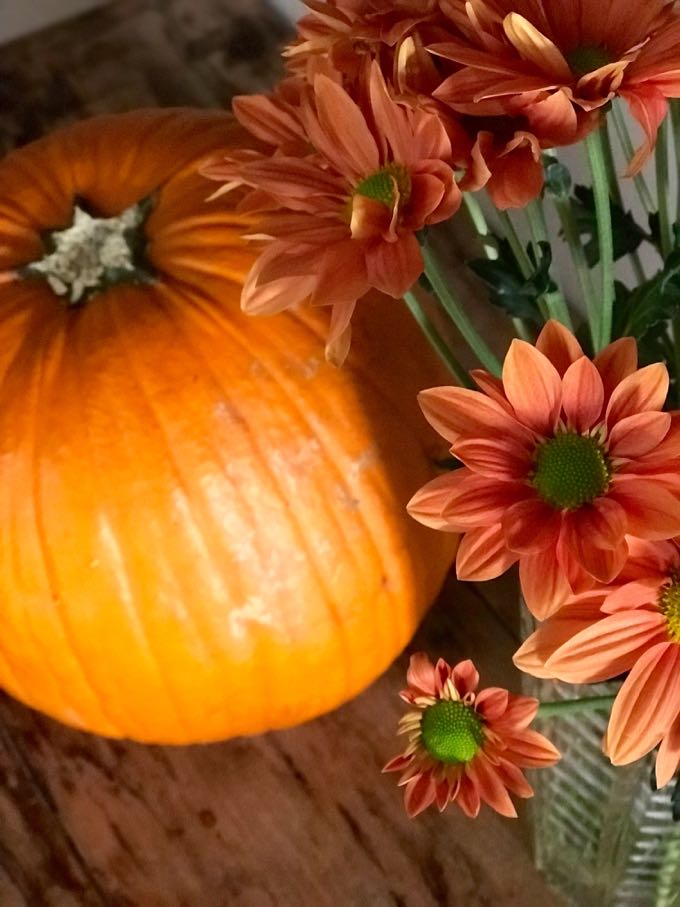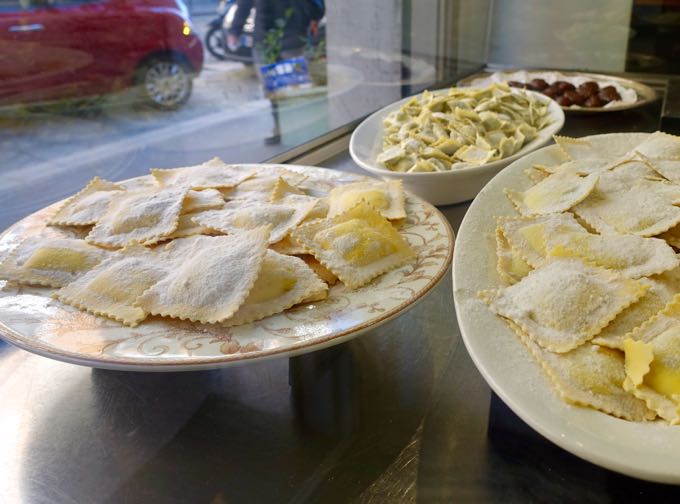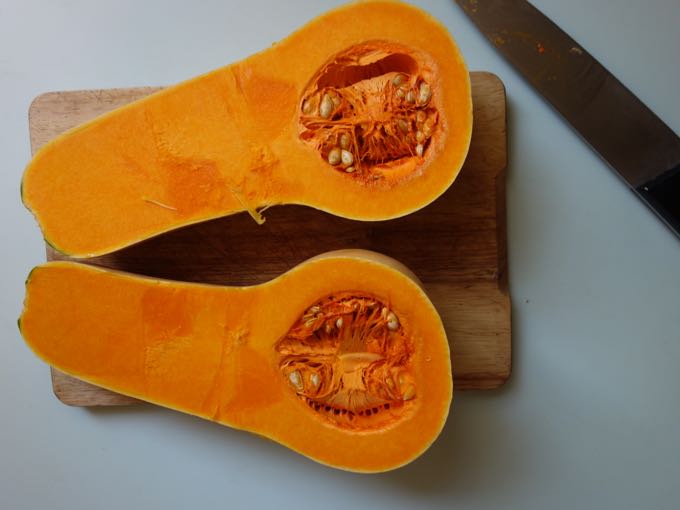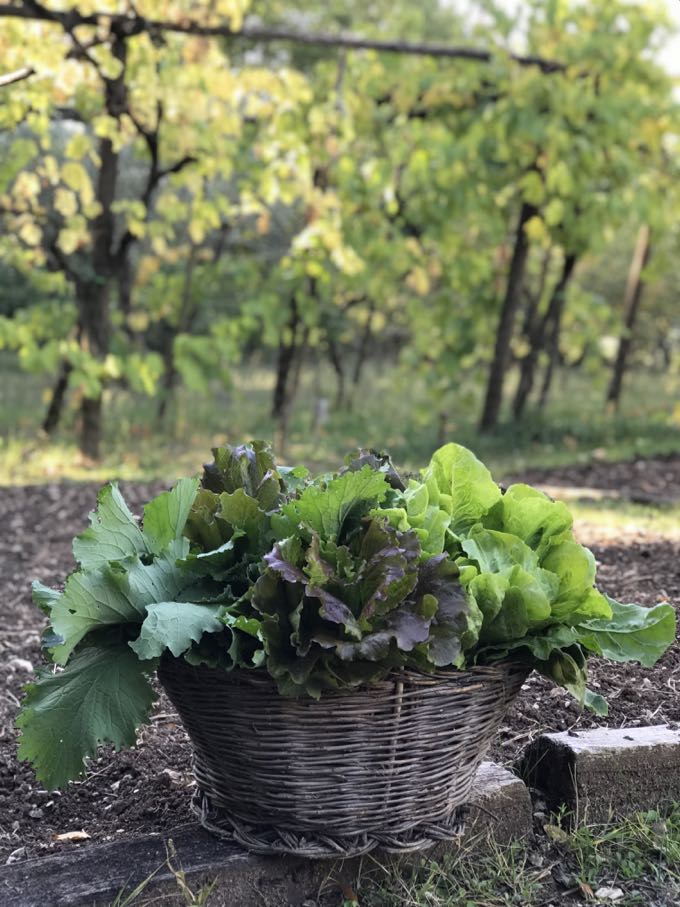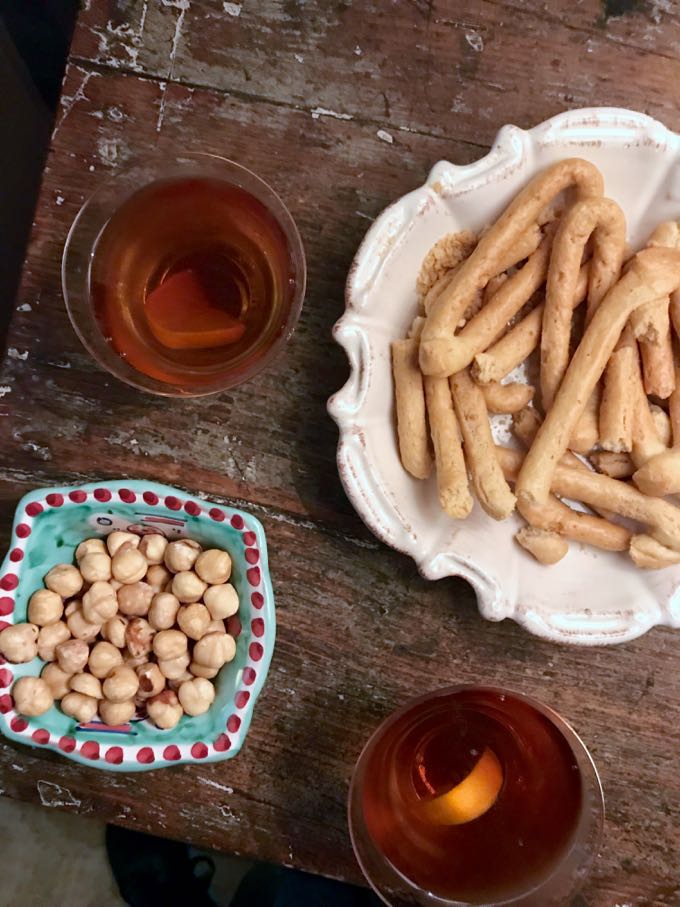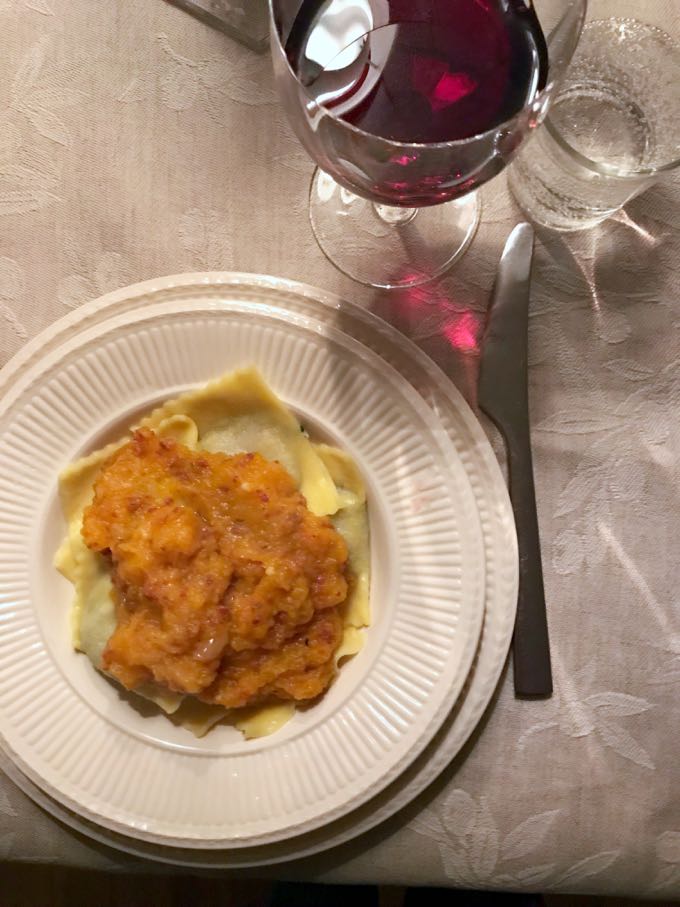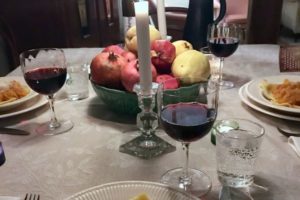 Print
last minute ravioli
Although it's fun to make your own ravioli, store bought is the way to go for a no-nonsense last minute dinner party. Try to buy the best quality possible (not prepackaged supermarket ). The way to buy ravioli is usually by the piece. Figure on at least 5 per person. Although I made this with butternut squash, feel free to sub in any other vegetable that would work. I've made a version of this with radicchio and even cabbage.
Ingredients
20 to 24 Ricotta Ravioli
2 tablespoons of butter
2 tablespoons of extra virgin olive oil
1 medium onion, diced
1 teaspoon salt
black pepper
1/2 cup white wine
1 medium butternut squash, peeled, seeded and cut into 1 inch cubes
200 grams/ 8 ounces of small wild boar sausage (or other type of salami)
1 cup grated Parmigiano Reggiano
Instructions
Peel the salami and place it in the bowl of a food processor and process until finely chopped. Set aside
Pour olive oil and butter into a skillet and when hot add the chopped onions and salt and pepper. Cook until the onion is soft, about 8 to 10 minutes. Add the chopped meat, and let cook a few minutes to release the fat. Add the wine and let it cook off. Add the cubed squash, stir and add 1 cup of water. Let cook till quite soft. If it starts to dry out, add a bit of water. This should take about 15 to 20 minutes.
Right before you are ready to eat bring a large pot of salted water to boil and reheat the sauce.. Add the ravioli to the boiling water. If they are fresh they should only take a few minutes to cook through. If the reheated sauce seems too thick, add a bit of the pasta cooking water to loosen.
To serve: Place 5 or 6 drained ravioli in each serving plate, and top with about a cup of sauce. Let guests top with grated parmigiano.