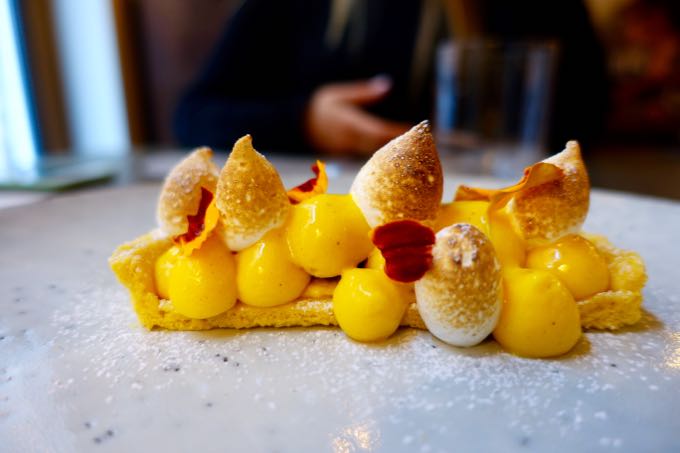 The only thing I love more than favorite restaurants remaining unchanged, is when they get better. While some of my preferred hangouts in Rome have had their ups and downs since I've been going to them for the last 2 to 4 decades, they remain – for the most part – comfortingly the same. Same tables, same plates, same waiters even. And of course the same place.
But one of my favorite spots to open in recent years has not only changed, it's changed big time.
Pianostrada opened 3 years ago on a quite little alley in the backstreets of Trastevere. It wasn't much more than two counters and a pocket sized kitchen. But from that extremely tight space the women running the show managed to produce some of the most delicious food in that neighborhood. The focus was on street food,with carefully crafted panini and fritti being their strong point. With all the bread and focaccia made in house, and all the ingredients carefully sources through Vincenzo Mancini, every bite was ridiculously delicious.
But you can only do so much with a counter, an oven and two burners.
And so Pianostrada has made the move into a much bigger – and better – space. They are now across the river, on the very quiet Via delle Zoccolette. The space used to be Angelo Belli's Zoc, and the architecture, thankfully, has been left in place. Big and airy, with a feeling of a artist's loft, the new dining room couldn't be more comfortable.
Feminine touches though, are everywhere. Flowers, comfortable chairs, pretty linens. Which is not surprising since the Pianostrada team is made up of four women.
Sophie, Domenico and I went for lunch last week and managed to explore the new offerings that the expanded kitchen allows. While we were going over the menu, a little can full of freshly fried potato chips came to the table with our water. Good start.
Always known for their fritti, we decided to start with the Deconstructed Fried Squash Blossom. The zucchini flowers and anchovies were deep fried, but in a tempura batter, to a crispy crunch. They were then layered, alternating with thick slices of mozzarella di buffala. Grated lemon zest on top was the perfect non-traditional addition. We also shared a plate full of scarola ripassata: escarole sauteed with pine nuts and raisins (so far, so traditional) but with the addition of big fat chestnuts  and briny olives from gaeta.
Domenico loved his main course, a big bowl full of bean soup, velvety smooth and topped with fried sage leaves and chunky croutons. Sophie (because she's Sophie) couldn't resist pasta: linguine with olives, pine nuts and tomatoes. Again, here the addition of grated lemon zest was spot on
I decided to stick to what they have always done best: street food. Their sandwiches were always outrageous since they bake their own bread and pay close attention to the ingredients. My stracciatella (the creamy inside of burrata) was stuffed into a squid ink roll along with anchovies, arugula and truffles. It was a complete mess to eat, with truffled cream running down my chin and over my hands. But it was the best kind of mess, and one that had me licking my fingers.
We almost skipped dessert. Thank god we didn't. Although, I have to say, that the lemon curd tart with preserved amarene (cherries) was almost too pretty to eat. Almost.
We sat in the spacious front room, but in keeping with their past street food style they have also kept not only the open kitchen, but a big counter that wraps around it. Since it was a cold winter day, we couldn't enjoy the courtyard in the back, but the secret garden will certainly make this place even better once it warms up.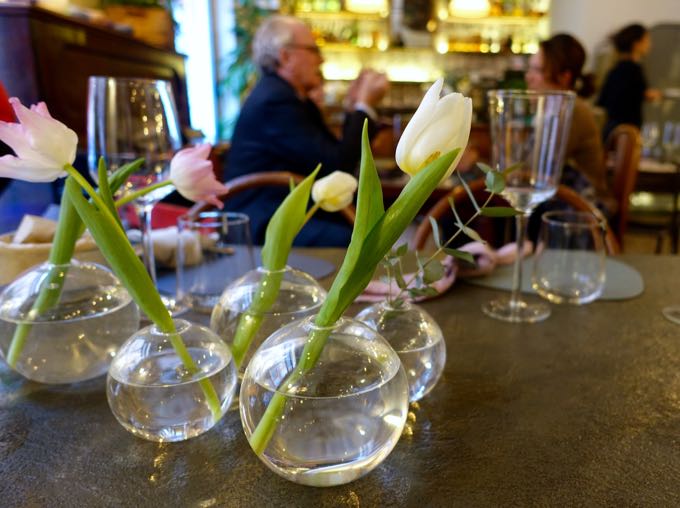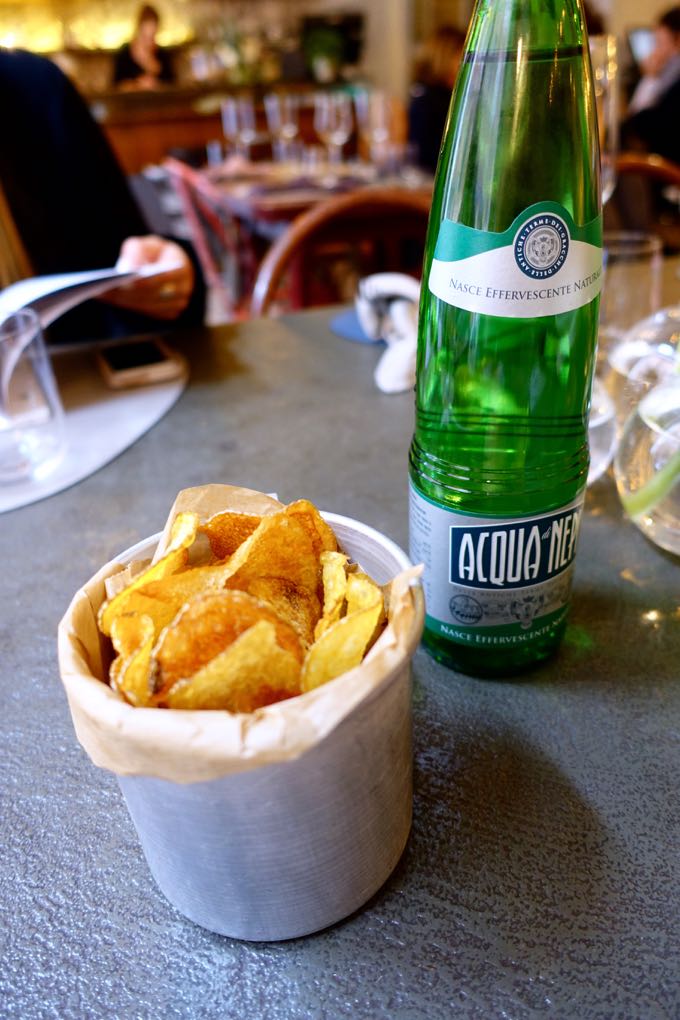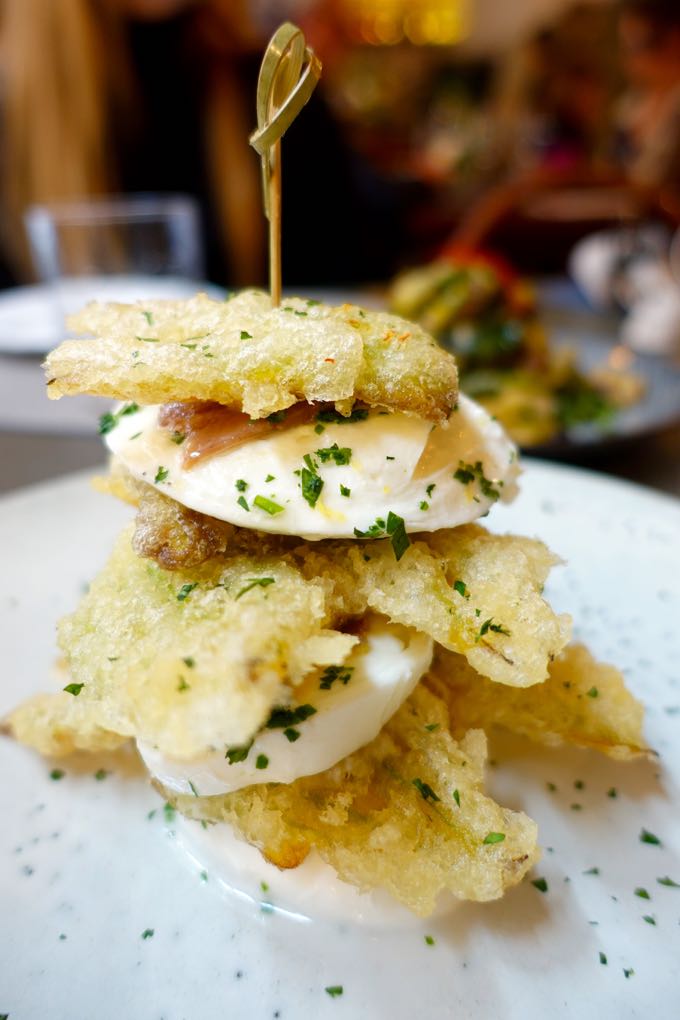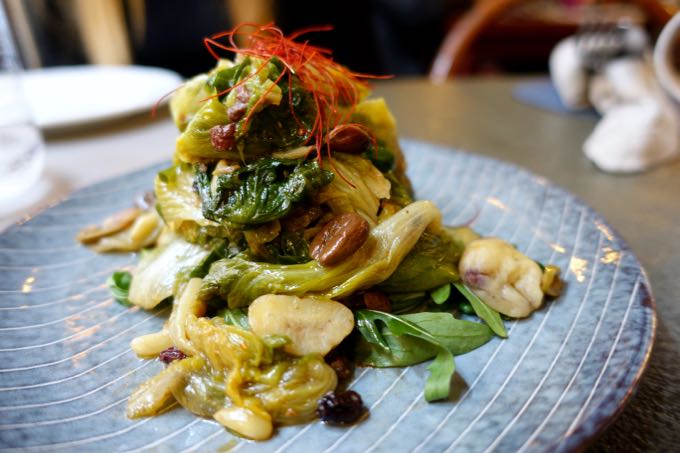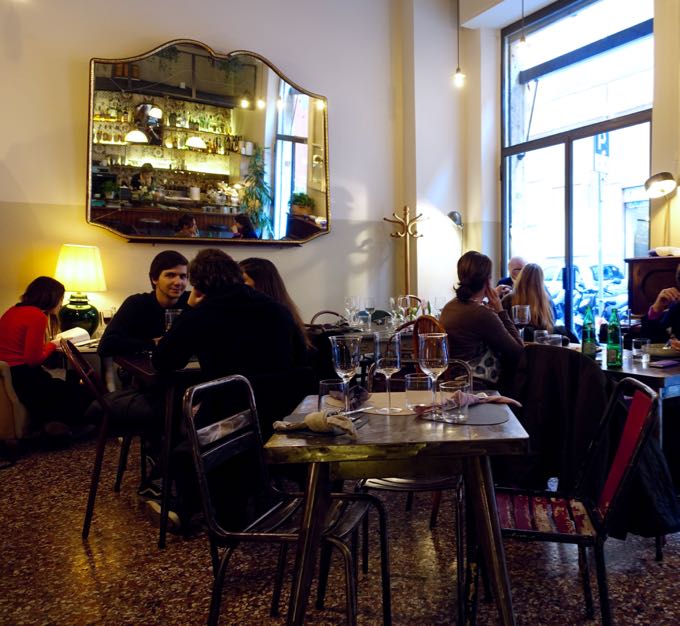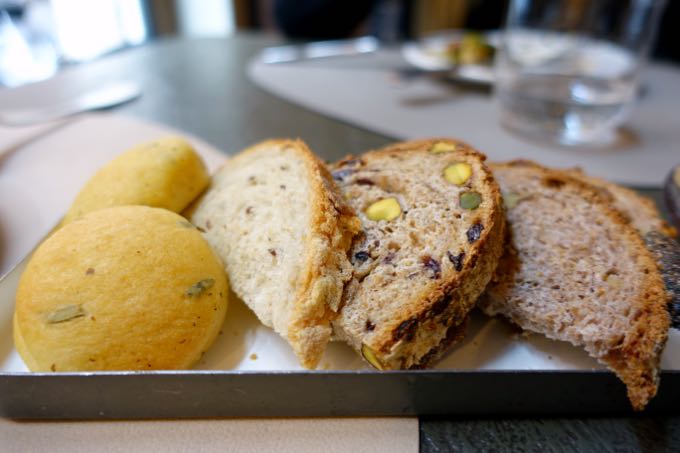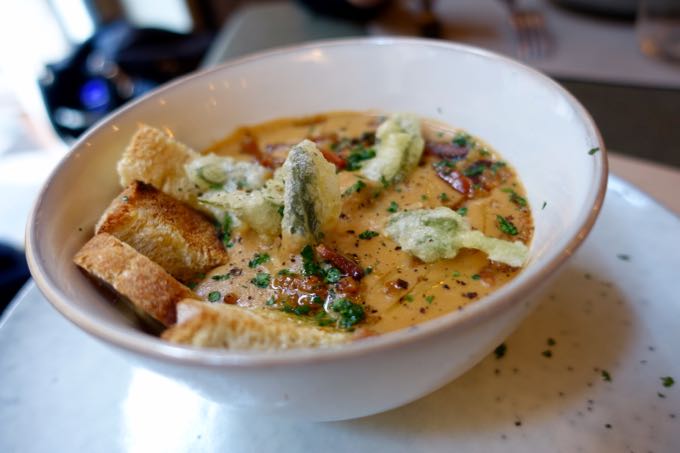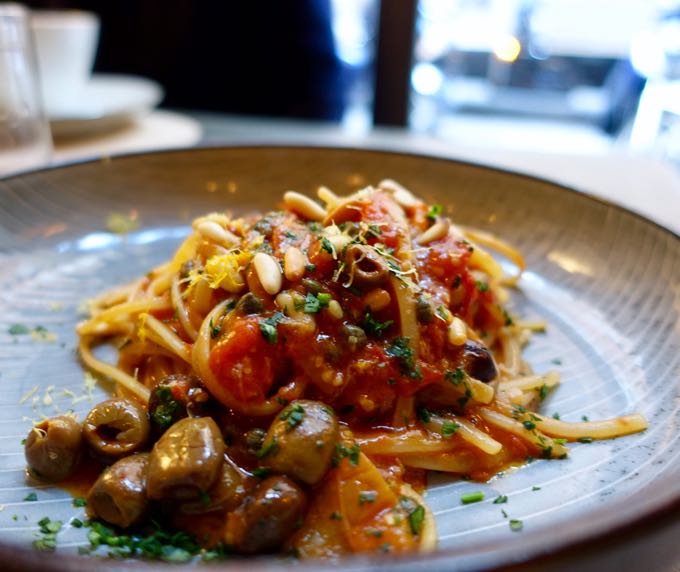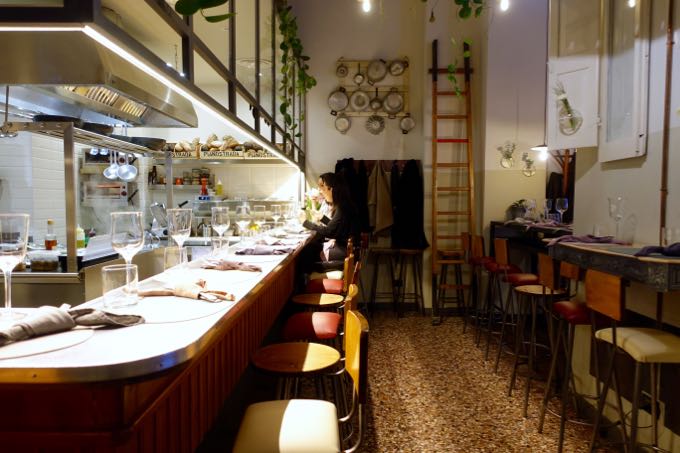 Pianostrada
Via delle Zoccolette
Rome
+39.06.8957.2296
Lunch and dinner.
For more information on dining in Rome and Italy download my app, EAT ITALY. EAT ITALY is a free app, and contains guides to Venice, Milan, Rome, Florence, Torino and Puglia (and an ever expanding list of regions and cities) available as in-app purchases for both iPhone and iPad.