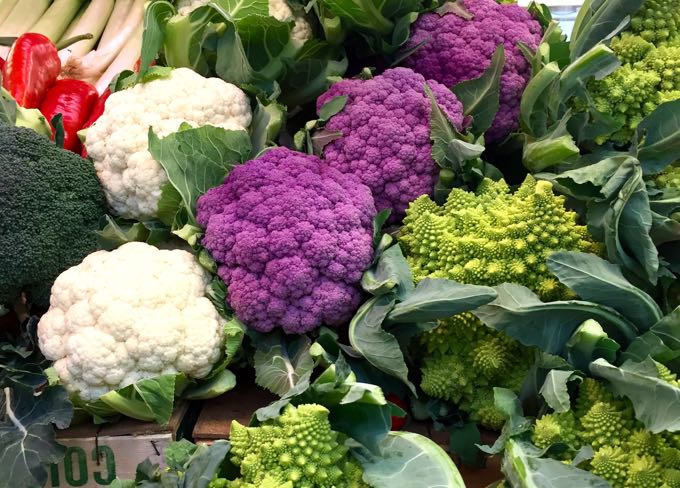 I usually don't begin a post with an apology. And I'm trying really hard not to do it here. But…I do want to say something about the lack of any real photos of the finished dish which was not only fantastic, but not bad looking either.
The problem was, I didn't have my camera with me. We are currently camping out across the street while we completely paint our paint our apartment. We are also refinishing the floors. And putting in new shower. And tearing down walls.
The bad news: dust. The good news? I'm getting a new dining room!
Needless to say, I've not been able to document as I normally would. (and so the following photos are my own 'stock' footage)
But even though I'm not in my usual kitchen, I have been cooking quite a bit. Almost more than usual. It's the winter nesting thing going on strong I think.
And one of the best things I've made in the last week or two have been various versions of David Tanis' Baked Romanesco Broccoli with Mozzarella and Olives. I'm a huge fan of David's recipes mostly because I think he is cooking like me. He looks around his kitchen, after a run to the farmer's market, and then decides what to make by reaching into his pantry and maybe the cheese drawer of his fridge.
And if you're like me and tend to over do the cauliflower buying this time of year, then you're probably looking for this recipe too.
The thing is, once it was baking away in the oven I realized that I had actually grown up with this dish. It was, more or less,  an updated version of something my mother used to make all the time. And when I say updated, I obviously mean improved. (Sorry mom).
My mother used to boil a entire head of cauliflower, drain it, then place it back in the oven blanketed with slices of Kraft singles. Sprinkled with that can of McCormick Paprika that never seemed to run out, it was the 'fancy' side dish that my sisters and I actually loved.
Improvements that David made include using real cheese, not over boiling the cauliflower and adding things like olives, garlic anchovies and capers instead of 'paprika.'
While the original recipe calls for Broccoli Romanesco (that fractile green Italian caulflower) I've mostly been using regular cauliflower. And instead of using black olives and capers, I just substituted local green olives from just outside of Rome. I definitely would have used anchovies but I keep forgetting to buy them. And of course, the cheese part is pretty much up to you in my opinion.
You can certainly go to the original recipe. Or make mine below. Or better yet, variate away and let me know how yours turned out.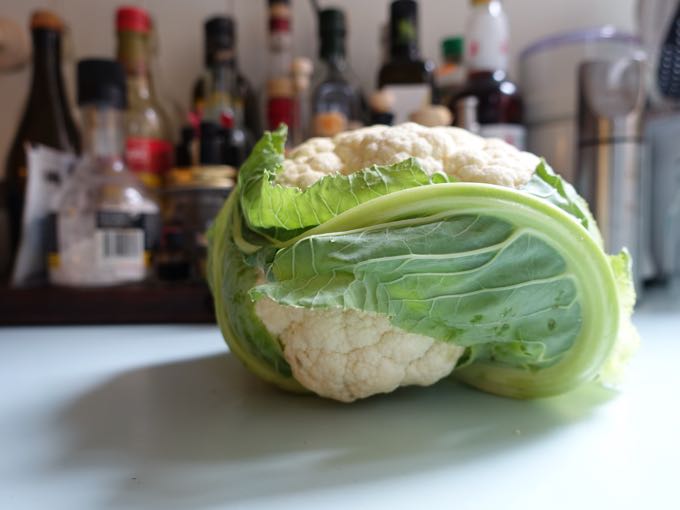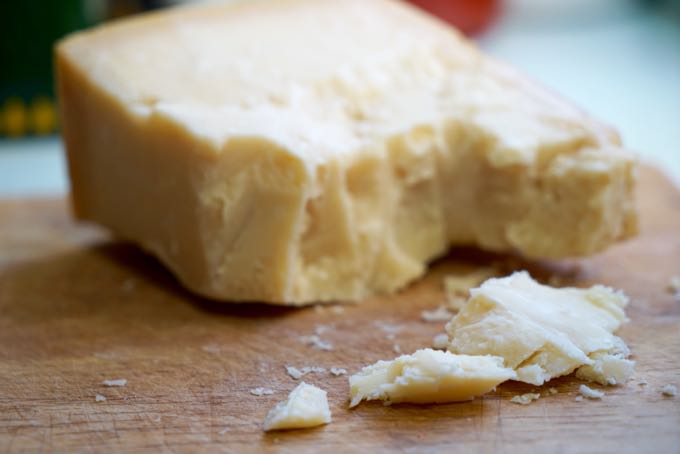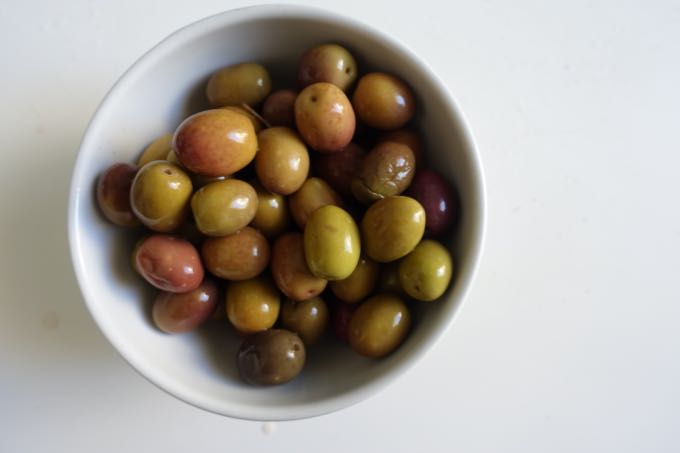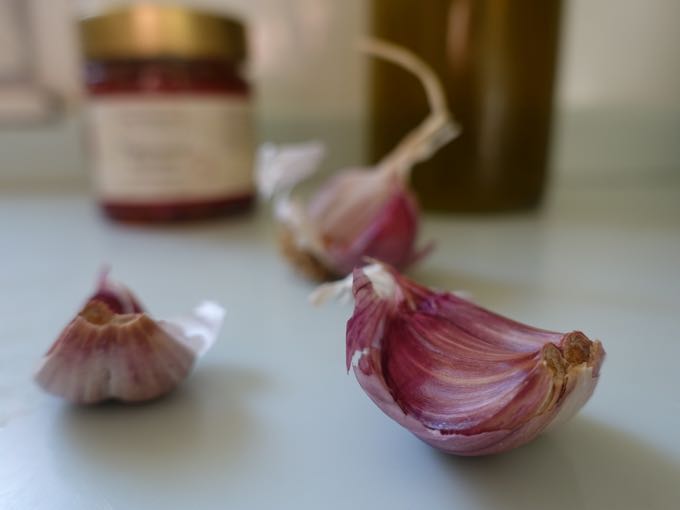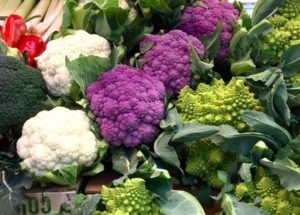 Print
baked cauliflower & cheese
Yield 4
Do play around with the cheeses, and/or type of cruciferous vegetable. One thing you should definitely not play around with is the inclusion of the olive oil seasoned with garlic. It makes all the difference. This dish is hardy enough to be a main dish, but we've also been having it as a side to soup.
Ingredients
2 small heads of Cauliflower
3 tablespoons of extra virgin olive oil
1/2 cup shredded mozzarella
1 cup grated fresh pecorino (I've been using something very fresh, almost like munster)
1 cup grated parmigiano reggiano
24 green olives in brine, pitted and roughly chopped
3 garlic cloves
1/2 tsp ground red pepper
Instructions
Peel and crush the garlic cloves into a small bowl. Add the olive oil, and red pepper, Stir and let sit for 15 minutes or longer.
Preheat oven to 380f/ 180C
Cut the cauliflower into florets, eliminating the tough core.
Bring a bit pot of salted water to boil, and cook the cauliflower for 2 minutes. Drain and rinse with cool water to cool off. Drain well.
Use an oven proof dish big enough to hold the cauliflower in one layer.Lightly oil the dish then place the cauliflower into the pan.
Sprinkle the olives over, then the cheeses. Finally, using a spoon, drizzle with the seasoned olive oil.
Bake in preheated oven for about a half hour. Let sit for 10 minutes before serving.