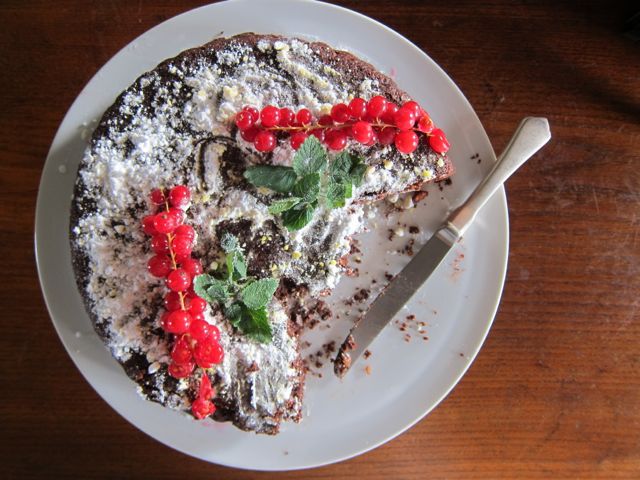 How is it December 19 already? Does the first part of December just not exist anymore?
If you're like me and totally not prepared, then maybe you might appreciate some menu ideas?
My favorite meal of the season is actually the 24th, or la vigilia. Since it is supposed to be a fast day (no meat) the theme here is decidedly fishy. But if you're looking for an explanation of the Seven Fishes menu, there is none. The whole 'Seven Fishes' thing is definitely an Italian American transformation of the traditional fish menu. But even if you're not counting, the idea of fish on the eve before Christmas is festive and delicious, right?
Although certain things tend to show up over and over again on Christmas day menus, it really does change according to where you are. If we're down in Bari I tend to go with a pasta al forno of some sort. But we also love bollito misto, with all the trimmings. One year though, we went completely off course with wild boar stew and polenta. Completely crazy I know!
And then there's New Year's Eve. I hate going out, but love to be festive, so I usually invite friends over for a small dinner. And since it's small, that's the time to get fancy on some of the ingredients (like champagne and truffles!)
So here are my menus, complete with desserts. But if you don't feel like baking, don't worry. Most Italians just plop a store bought Pandoro or Panettone on the table. You can too!
Have a great holiday season and have fun cooking! Me? I'm actually spending Christmas in a hotel for the first time since I was 12.  I don't really remember enjoying that day in 1972 so much, since my sisters and I were mostly worried about Santa not being able to find us. But now? I'm actually looking forward to being waited on hand and foot. What are you doing for the holidays?
Fish for Christmas Eve
Octopus Salad
Spaghetti alle Vongole
Fish with Olives
Radicchio and Blood Orange Salad
Almond Panna Cotta
Christmas Day Lunch or Dinner
Roasted Cauliflower Soup
Wild Boar Stew and Polenta
Christmas Cavolo Nero Salad
Torta Barozzi
Fancy New Years Dinner
Gnocchi with Truffles
Roast Pork
Roast Potatoes with Rosemary
Fennel and Grapefruit Salad
Orange and Chocolate Crostata