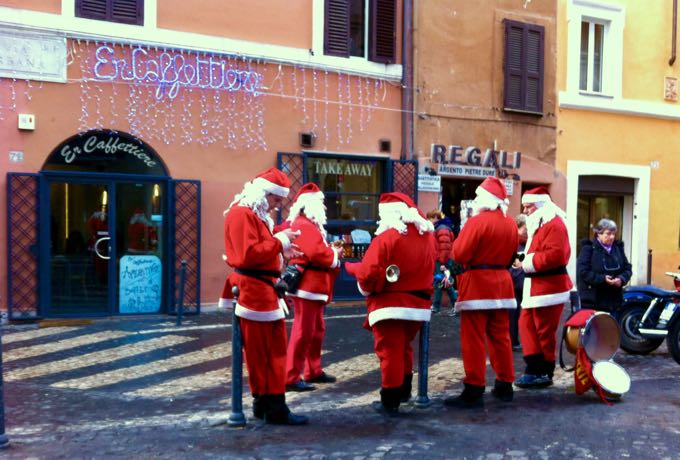 I've never been any good at writing up generic holiday gift lists. That's because I never feel like I have a clue what other people want. I'm not a good gift giver either, especially under pressure. If I see something I think someone would like, I buy it. But since I'm not very good at hiding things away to give later, I'm left empty handed come Christmas.
I am, however, much better at knowing what I'd like to receive. Since I have almost everything I could think of at this point in my life, my list is usually very short. And also (unsurprisingly) food-centric. So rather than make up some generic grab bag of things I think everyone would like, I thought I'd just share what I want this year.
So without much ado:
Dear Santa,
These aprons make me feel cool, in a LA hipster kind of way. (that's a good thing)
I could always use one more gorgeous wooden cutting board.
Although I don't NEED any more ceramics, I sure fell hard for these when I saw them on my friend Merele's feed.
I'm usually not  a club kind of person, this one has my name written all over it..
As a present to myself, I'm renewing my subscription to one of the best wine newsletters around.
Books are always welcome. And even though I have most of these already, I thought you'd appreciate the list:
Domenica Marchetti Preserving Italy
Luisa Weiss, Classic German Baking
Rachel Roddy, My Kitchen in Rome
Emiko Davies, Florentine
Dorie Greenspan, Dorie's Cookies
Trine Hahnenann, Scandinavian Comfort Food
Ina Garten, Cooking for Jeffrey
Jenny Rosentrach, How to Celebrate Everything
Julia Turshen, Small Victories
Nancy Silverton, Mozza at Home
Paola Bacchia, Italian Street Food
Irvin Lin, Marbled, Swirled and Layered
Chris Behr (American Academy of Rome), Carne
Or, you can get all 5 books in this series (Biscotti, Verdure, Zuppe, Pasta and Carne) by the Rome Sustainable Food Project  for 40% off directly from the publisher here.
 I think any of the following books would work wonderfully attached to a bottle or two of essential ingredients:
Brad Thomas Parsons, Amaro
Marisa Hunt, Aperitivo
Talia Baoicchi, Spritz
Alice Feiring, For the Love of Wine
Want to know another gift I've given myself? Newspaper subscriptions. Although I'm a loyal NYTimes reader, and pay happily for the service, I've decided to spread the love. As we head into the next year, (or 4 or 8) it is imperative that we all stay informed. And informed by news sources that have a reputation for integrity, thoroughness and truthfulness. And this service costs money, so I'm happily gifting myself subscriptions to The Boston Globe, The Washington Post and The Guardian. And I'll be gifting a few subscriptions as well.
And if none of these gifts will do, there is always something by yours truly.
Eating Rome: Living the Good Life in the Eternal City  (My most recent book)
Italian Rustic: How to Bring Tuscan Charm into Your Home (Yes, I used to write about design and architecture)
Restoring a Home in Italy: 22 Homeowners Realize their Dreams (Like I said, my previous life. Features a huge chapter on our own home in Umbria.)
If someone you know is coming to Rome this year (and with the latest Government fail and associated Euro downfall Italy is looking pretty cheap at the moment) you can always gift them a day tour or cooking class with Sophie or me.
And if you've been very very good this year? You could always gift yourself an entire Week in Rome with Sophie and me. I would if I wasn't here already. 🙂