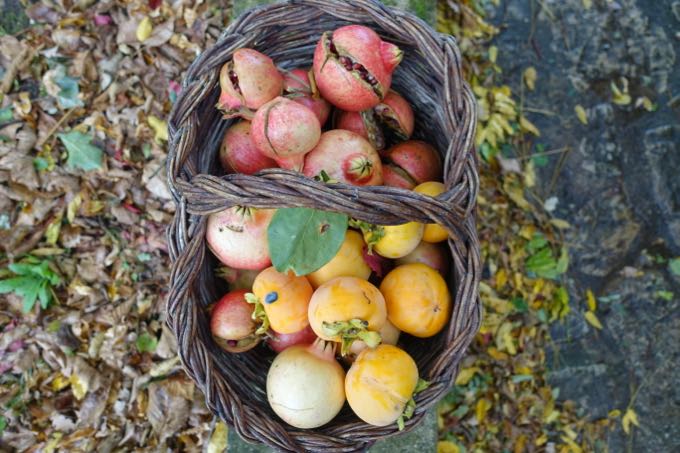 I know I shouldn't complain. And I'm not. But at the moment we currently have so many pomegranates I don't know what to do with them.
And don't say make pomegranate molasses. I know I could. I know I should. But in terms of time and effort I'm just not going there.
The reason we have so many pomegranates is because our one little tree in Umbria has finally kicked in. When we first planted it we knew it would take years to start producing fruit, and that even then, it would be hit or miss. Well, the tree has finally kicked in and the fruit has come fast and furious. I guess pomegranates must like global warming, because for the last few years we have more and more.
Mostly I just eat them. And if you've ever eaten a freshly picked pomegranate, the seeds just bursting with juice, then you know why.
I also juice them, which is easier than you think. You can just cut them in half, and juice them like any citrus. (I can hear you saying "ah!" right now). At which point, feel free to add vodka or even grappa.
But this weekend up in Umbria i decided to turn a few into a salad for lunch. A bunch of cavolo nero from the garden, some goat cheese from the caseificio and that was that.
I've made many version of this salad in the past, with different fruits. But the pomegranate version is definitely my favorite.
You might have noticed from one of these photos that we are also swimming in persimmons. Ideas??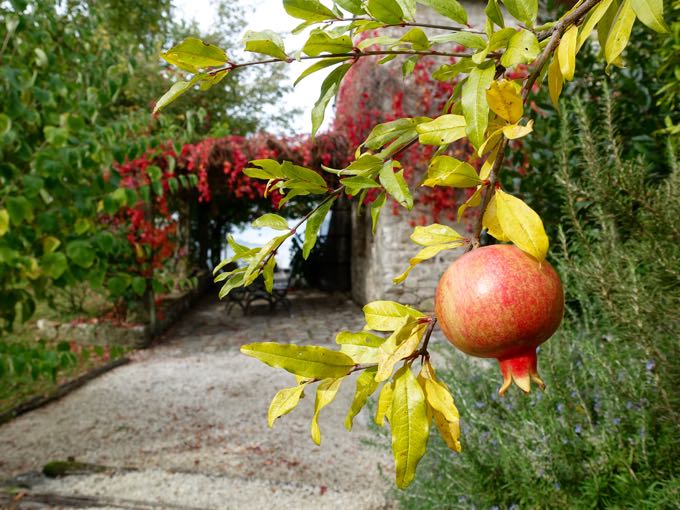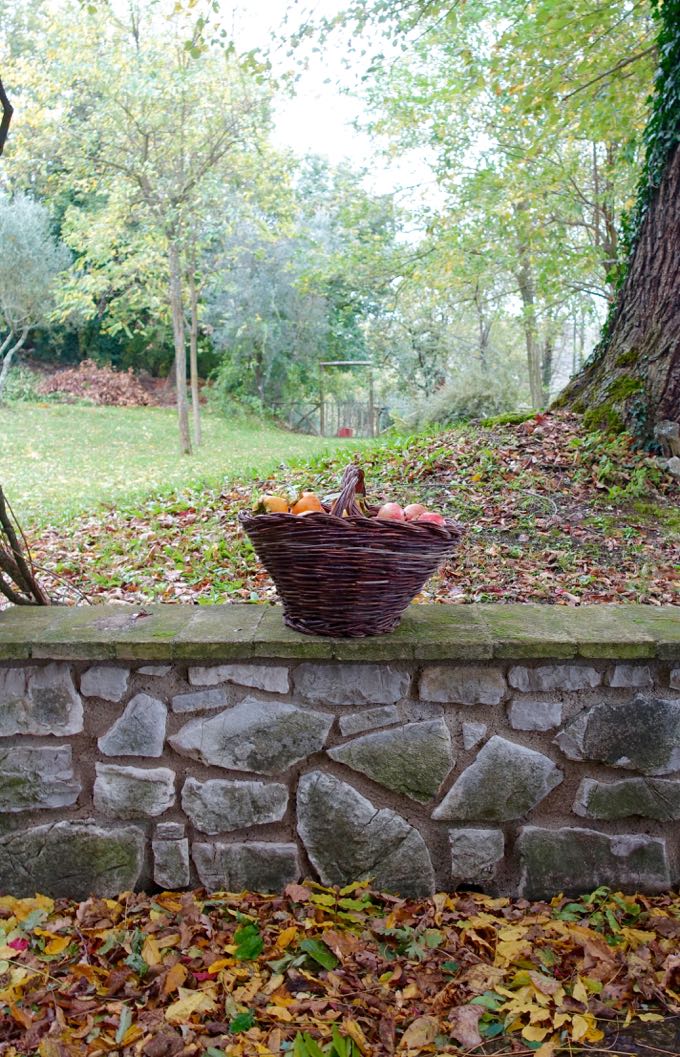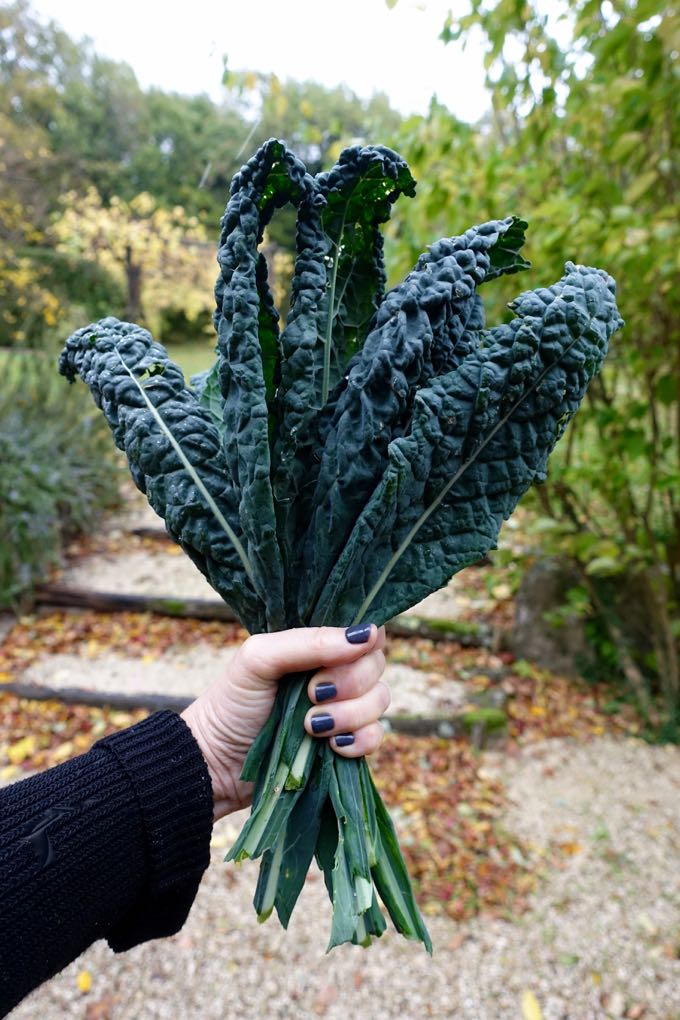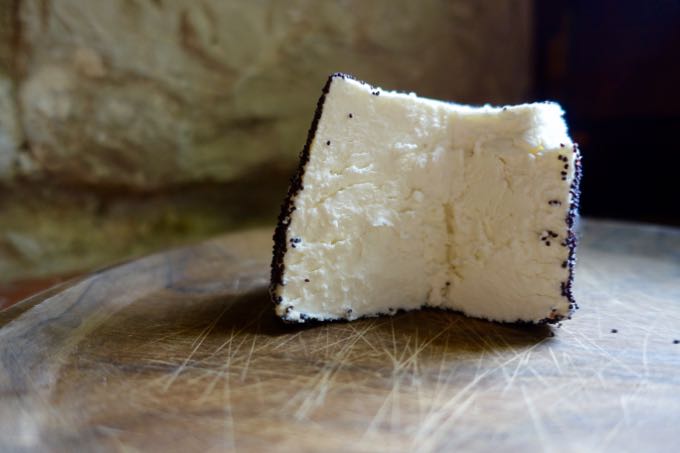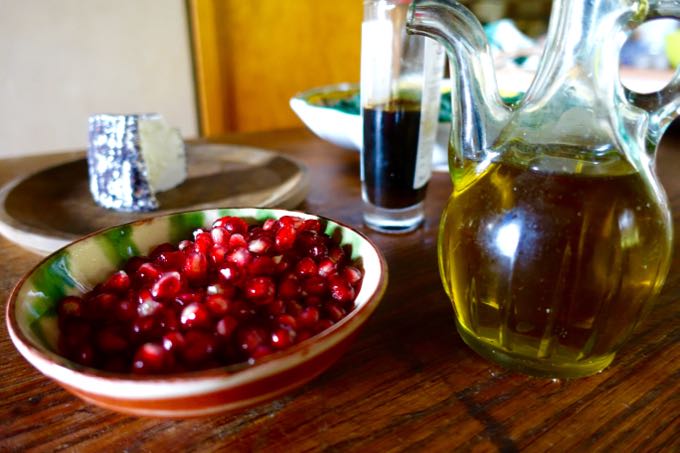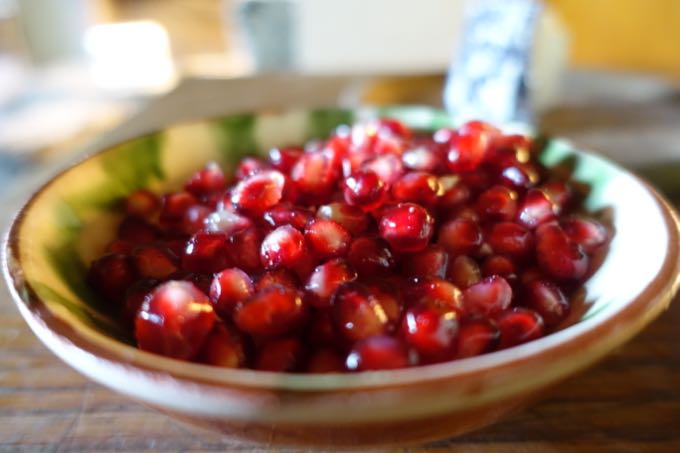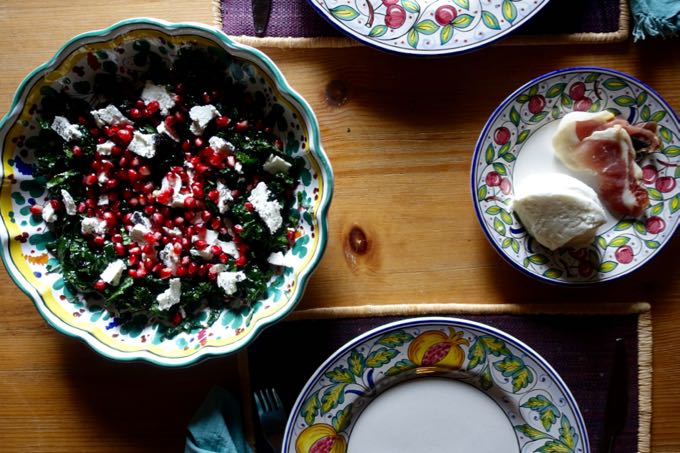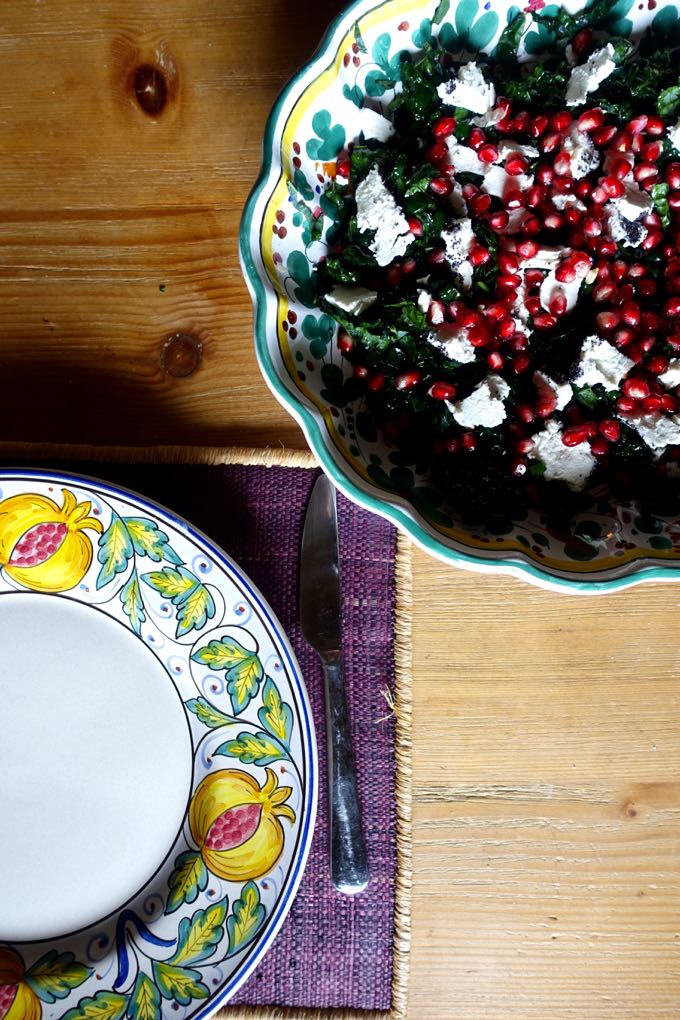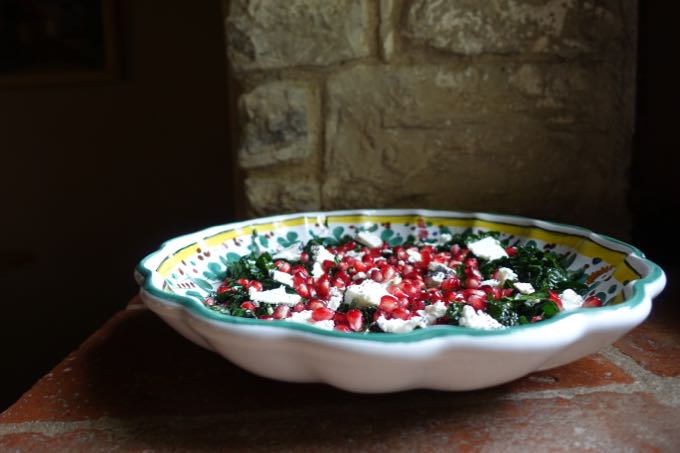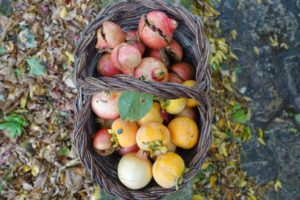 Print
kale + pomegranate salad
Yield 2
Ingredients
12 leaves of cavolo nero (called lacinato or Tuscan Kale)
seeds from one pomegranate
1/2 cup crumbly goat cheese
3 tablespoons olive oil
2 tablespoons good quality balsamico (Aceto Balscamico di Modena)
2 teaspoons red wine vinegar
salt and pepper
Instructions
Strip the stems from the leaves of the kale. Chop into 1/4 inch ribbons and place in a bowl.
Sprinkle with about 1 tsp of salt, and massage it into the kale. Don't be wimpy, really squeeze it in. This will help to soften the kale, without cooking it. Let it rest for about a half hour
In the meantime whisk the dressing ingredients: olive oil, balsamic and vinegar.
Assemble the salad: pour the dressing over the greens and toss. Taste and adjust for seasoning. Scatter the cheese on top, then the pomegrante seeds and serve. I like to bring it to the table before tossing the cheese and seeds in, because it looks so pretty.