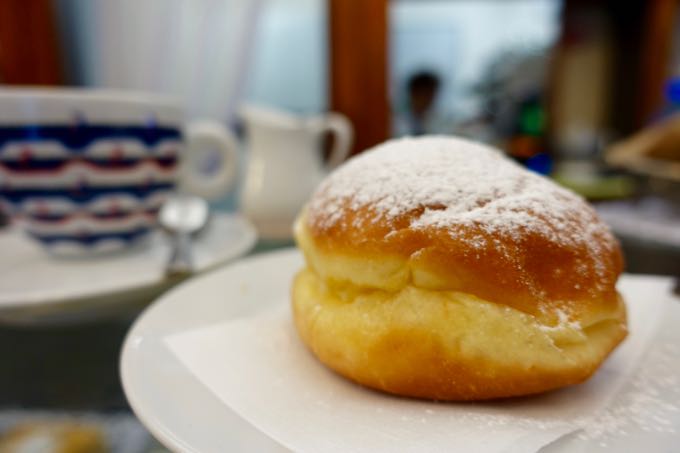 Being in Trieste makes you want to be more literary. One of the first things we did when we landed here on Friday was head to a bookstore. Domenico wanted to buy a copy of Italo Svevo's Zeno's Conscience. Because, you know, Svevo wrote that famous book here. (if you didn't know Svevo or his book then you've never read even the shortest guide book to Trieste). Much like the book, the town of Trieste is neither obvious in its charms, nor necessarily easy.
The most common word I came across when researching Trieste was 'melancholy.' Located on the Adriatic coast, north of Venice, the changing weather, the brooding architecture and the general slow pace can, I guess, make it less than chirpy.Even more famous than Svevo was the fact that James Joyce spent several years here. One of the things Joyce did was give English lessons to Svevo. One of the other things he did? Eat doughnuts.
(Were you actually worried this blog post was veering off too far from food? )
One of the great things about Trieste is it's Cafe culture. Imported from Austria, the city is full of cozy, roomy, much frequented cafes where the Triestine spend long hours chatting, sipping and nibbling their way through coffee and cakes.  This may be why it was attractive to writers as well.  All that broody architecture and weather makes you want to head inside to write. Or at least hang out in a cafe talking about writing.
While many lay claim to famous patrons of the past Pasticceria Pirona tags Joyce as a frequent visitor during his years here. So of course, waking up to a rainy Sunday morning, Domenico and I eschewed our hotel breakfast to follow in Joyce's footsteps.
From the many sketches of Joyce at Pirona it became abundantly clear that the only time he lingered was when the  weather was a bit more hospitable – at a table on the sidewalk. Because the wood paneled interior has no tables. But they do have trays and trays of some of the best pastries I've had in quite a long time.
And evidently THE thing to have is a jelly filled doughnut. Or, rather, krapfen, as they are known in Trieste by their German name.
And let me tell you that even though we were thwarted at our attempt to linger over a coffee and pastry seated at a table , we were more than happy to stand at the counter with a very good coffee and the buttery pastries that were coming hot out of the oven as we watched.
We split a piping hot piece of apple strudel which was flaky crunchy and filled with the season's first apples along with pine nuts and raisins. Domenico also had a zattina, which is the local dialect for claw. The 'claw' was again made from puff pastry but this time filled with both apricot marmalade and pastry cream and dipped in crushed hazelnuts for good measure.
Me? I had what I've somehow convinced myself that Joyce himself would have ordered. The still warm, apricot jam -filled krapfen. Right before handing it to me the owner shook a good amount of powdered sugar on top, so that it was pretty much an embarrassing mess to eat, with powdered sugar snowing down on my shirt and jam squeezed out and running down my chin. But no matter. It was heavenly: not too sweet, very yeasty and bready and the tart jam contrasting with the powdered sugar.
Now I understood why the woman next to me had ordered two
Me? I had one, and then just imagined Joyce, in his hat and dark jacket, seated out on the side walk, discussing literary matters, while powdered sugar gently fell on his lap.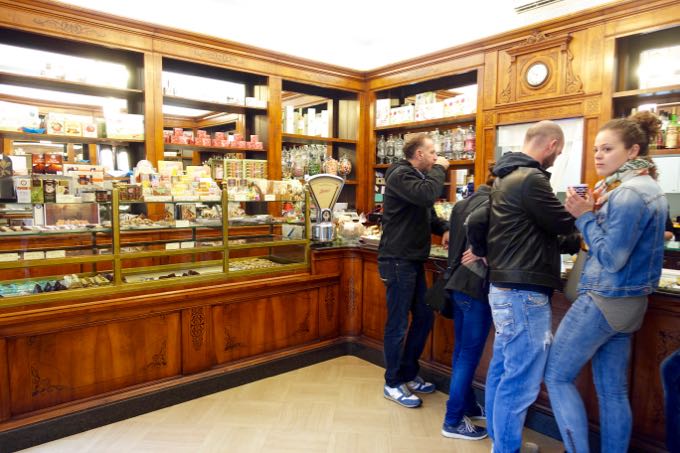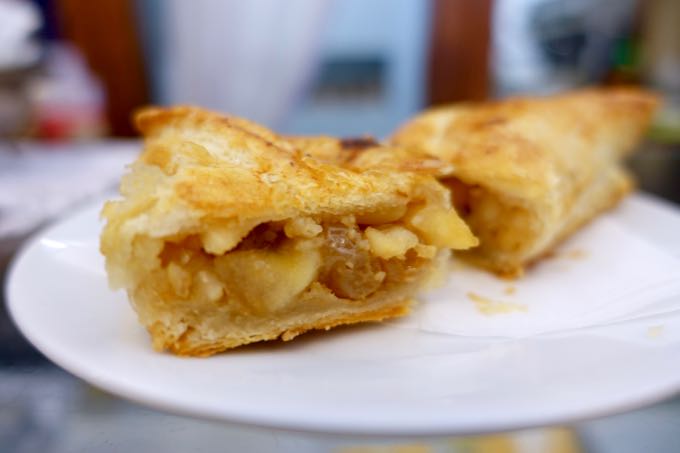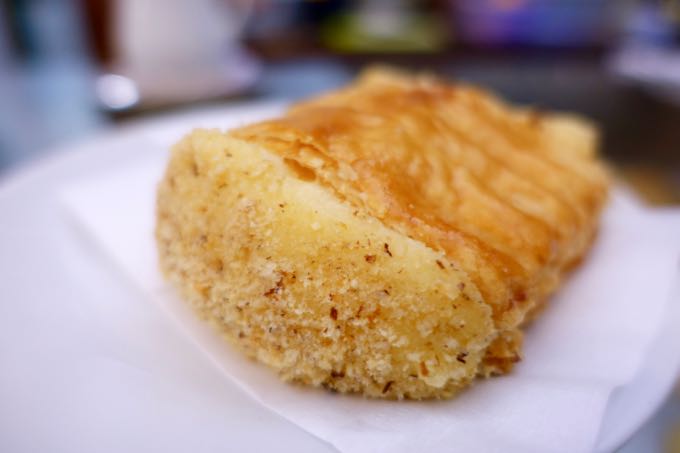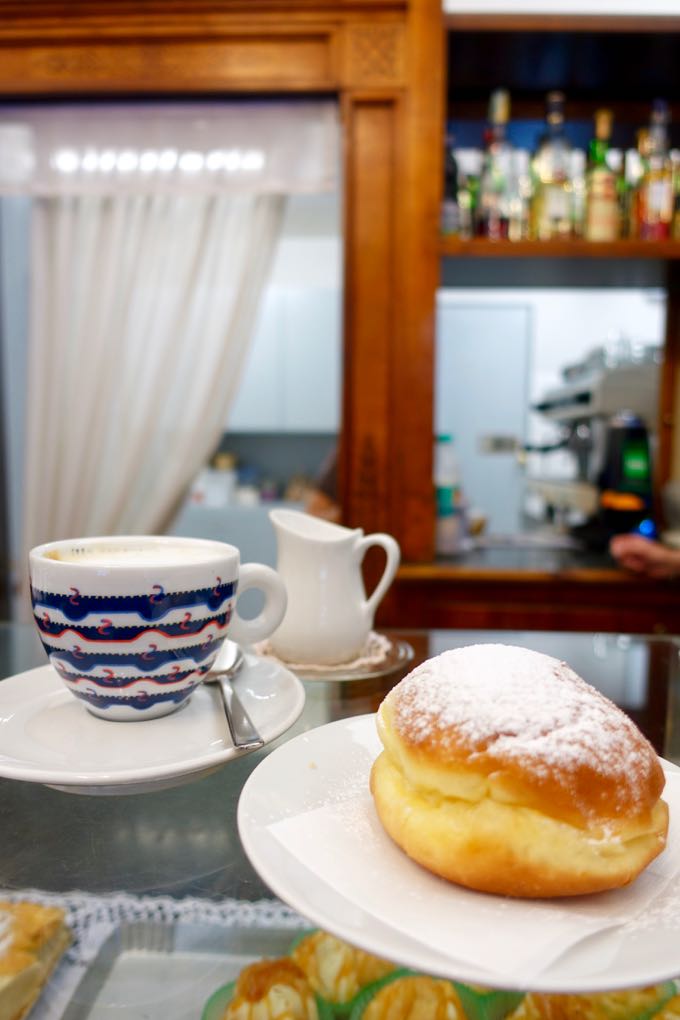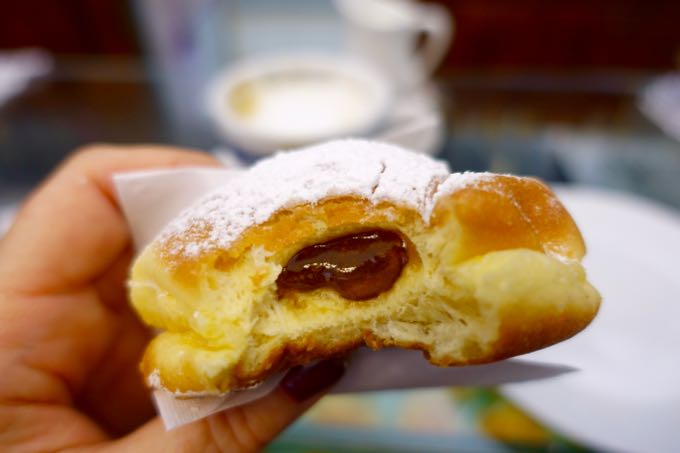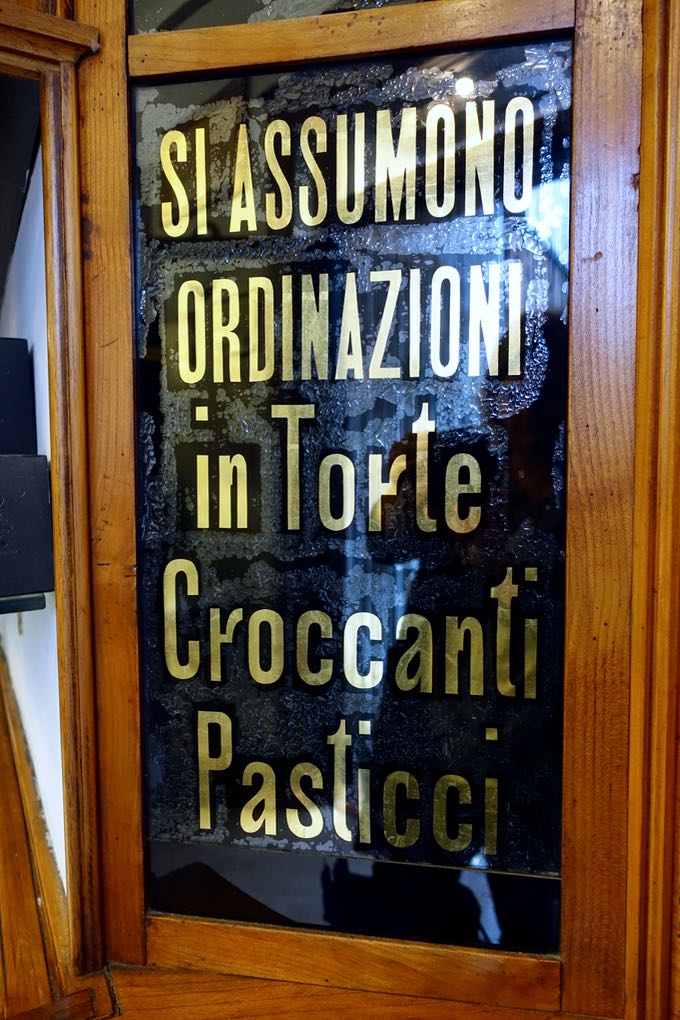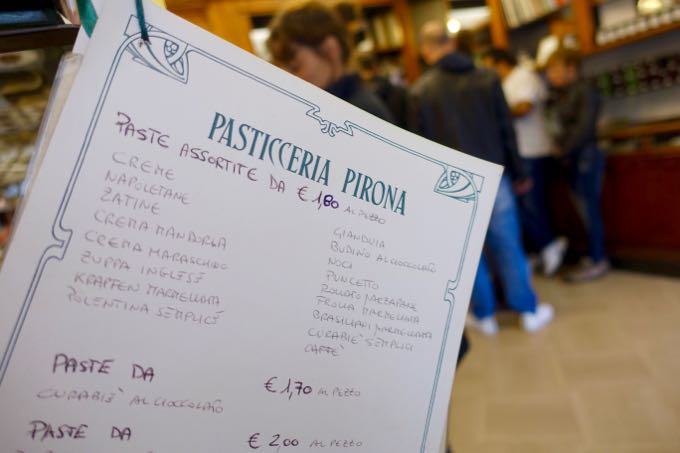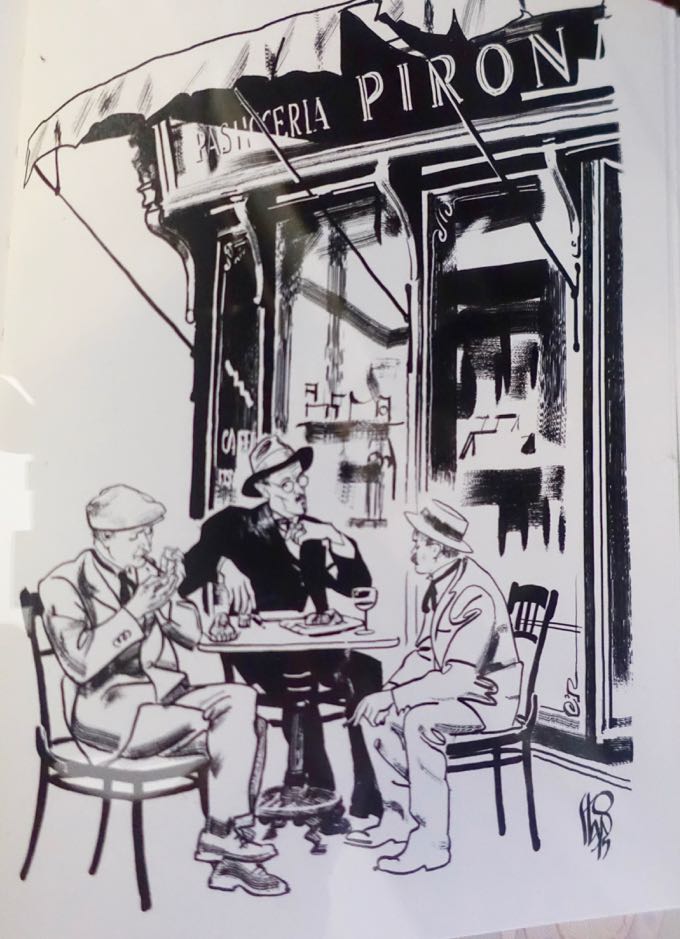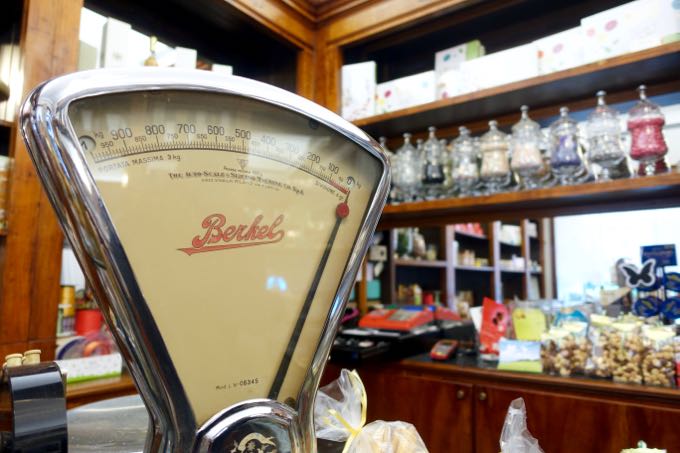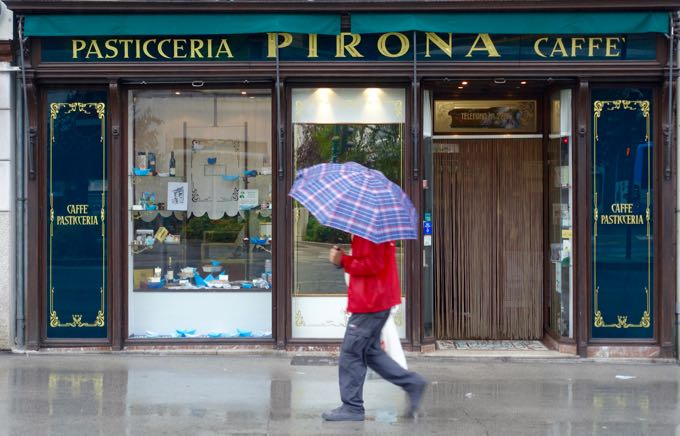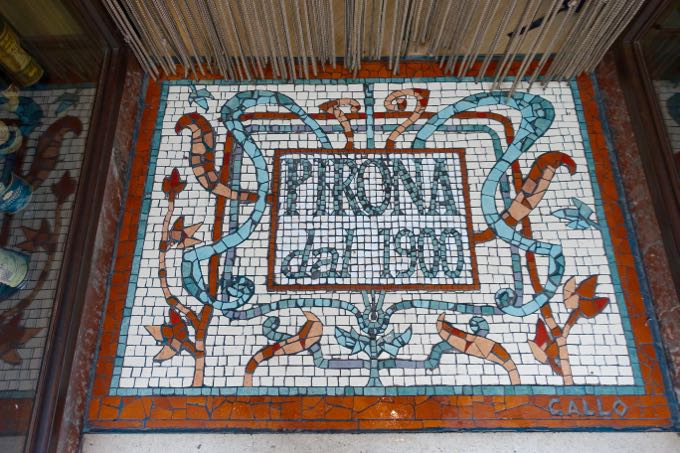 Pasticceria Pirona
Largo Barriera Vecchia, 12,
Open Tuesday – Friday 7:30am – 7:30pm
Saturday 7:30 – 6:30pm
Sunday 8am-1:30pm
For more information on dining in Torino and Italy download my app, EAT ITALY. EAT ITALY is a free app, and contains guides to Venice, Milan, Rome, Florence, Torino and Umbria (and an ever expanding list of regions and cities) available as in-app purchases for both iPhone and iPad.
And if you're coming to Rome you might enjoy my book Eating Rome: Living the Good Life in the Eternal City.