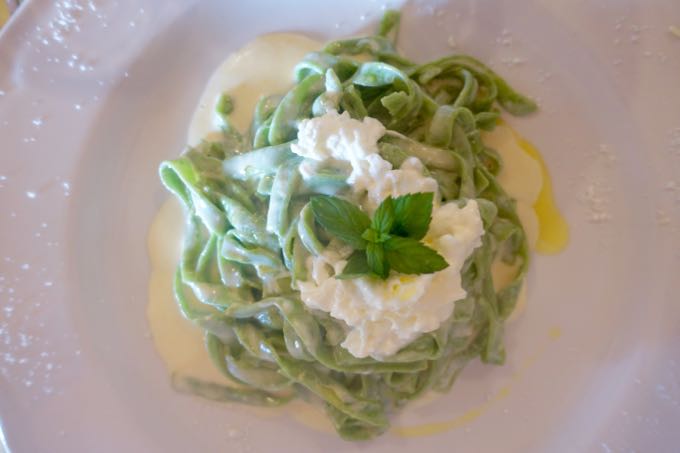 Our summers in Umbria are fairly predictable. Sleep late, take walks, hang out by the pool and eat a lot of tomatoes from our garden. Every so often we get up enough energy to head out to dinner. But even that is mostly the same old, same old. Not that I'm complaining. I love the fact that while some things change way too fast, the restaurant scene around Todi has stayed pretty much the same for the last 25 years.
With one very delicious recent exception: Osteria Novecento. Even though this darling restaurant opened in 2014, I only began going there in the last month. And can't stay away. It's that good.
While I love the standard dishes I'm used to finding all over Umbria ( truffle topped pasta, roasted pig and game) it's actually nice to see someone doing something a bit new and different with local ingredients. The chef, Stefano actually as a history at various restaurants in the area, but decided to finally open his own place just outside of Todi, in the minuscule hamlet of Ilci.
The first time I visited was a Friday, and I got the chance to sample their special fixed price fish menu. For 35 Euros we got four fish-filled courses. A selection of 6 antipasti, all from the sea, that included marinated fresh anchovies, octopus salad and home cured salmon. While none of that may have been local, it was superbly fresh. The local 'seafood' came in the form of snails, that had me digging out every last bit of spicy tender morsel with a toothpick. The main course of fried shrimp and squid was pitch perfect. Crunchy and tender and addictive. Also? The goat cheese – stuffed zucchini blossoms is something I want to try at home as soon as possible.
The other dish I have become obsessed with is the Tagliatelle Verdi con Burrata e Limone. Obsessed. I think about it all the time. How brilliant to pair rich creamy burrata with just the right amount of lemon to coat fat, homemade pasta. Although I've grabbed bites of other people's pasta – like the one served with crunchy fried eggplant and fresh cherry tomatoes- I always end up with a plate full of tagliatelle in front of me.
The main meats are also excellent. Last night I had a scrumptious roast pork – almost like a mini porchetta for one – just bursting with wild fennel. And my father had their version of tagliata – a type of steak – served with grilled vegetables that was excellent. And Domenico loved his boned guinea hen stuffed with sausage.
The place is small and cozy. And very popular. So make sure you reserve. If weather permits, one of the few tables on the pint sized balcony allows you to enjoy one of the most unspoiled views in this part of the world. If that doesn't make you cry into your prosecco, I don't know what will.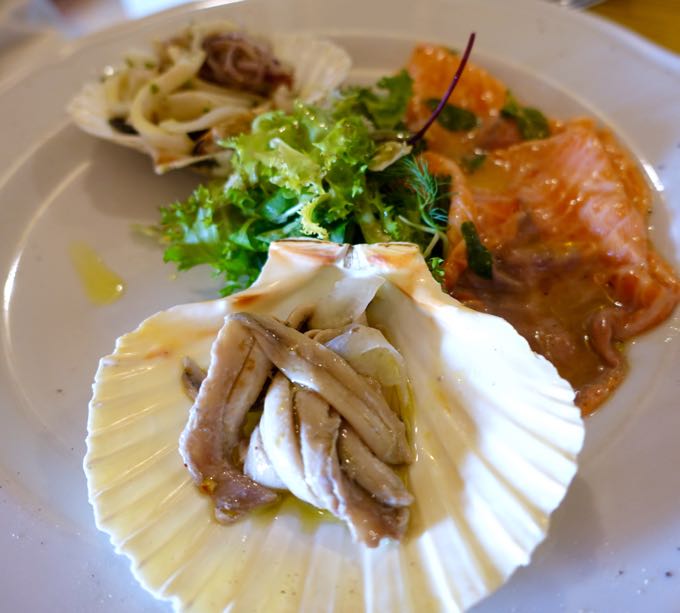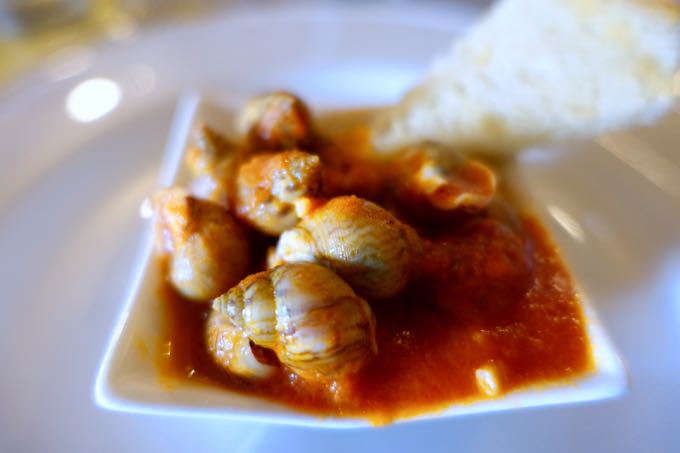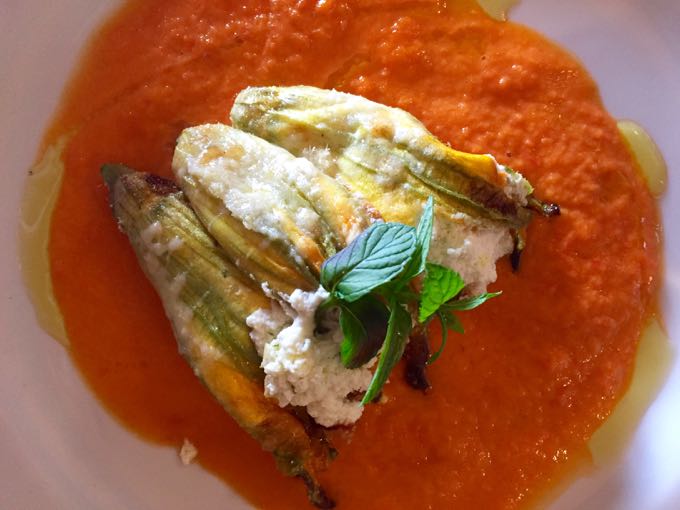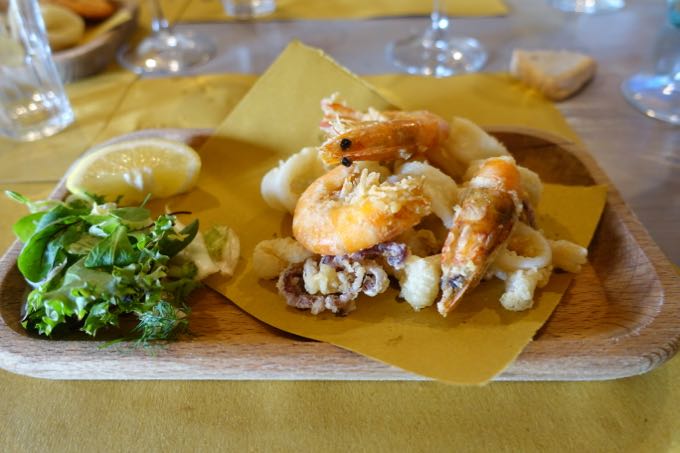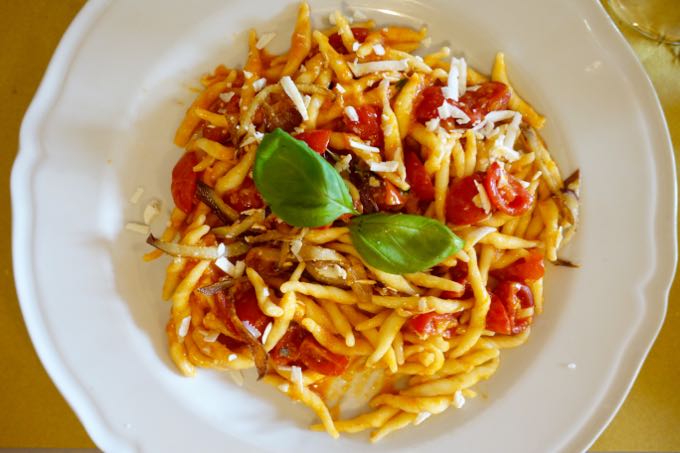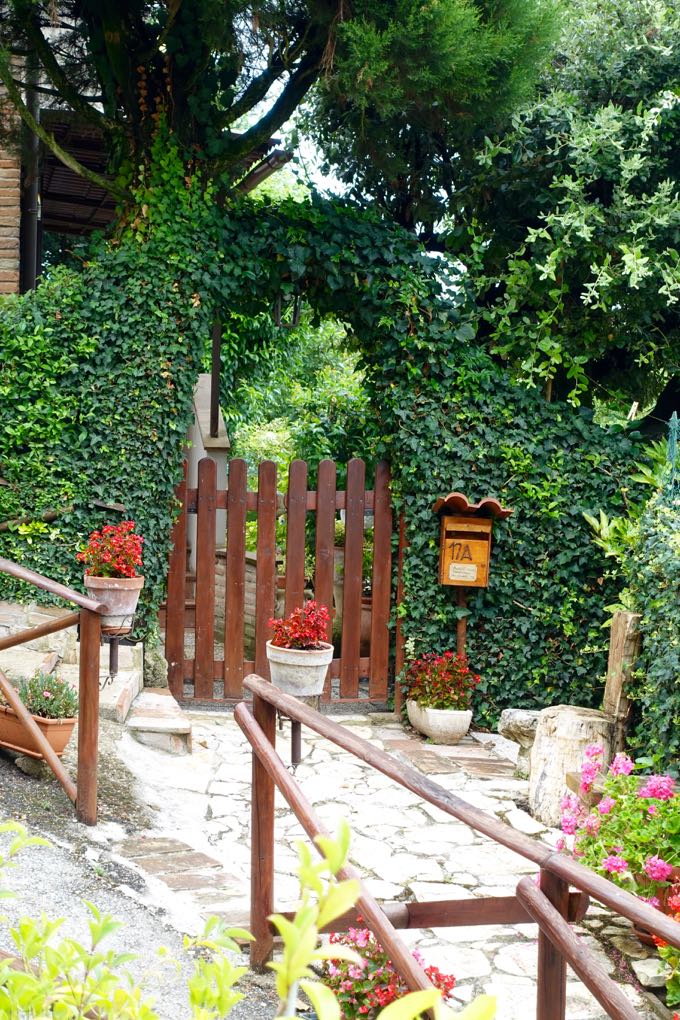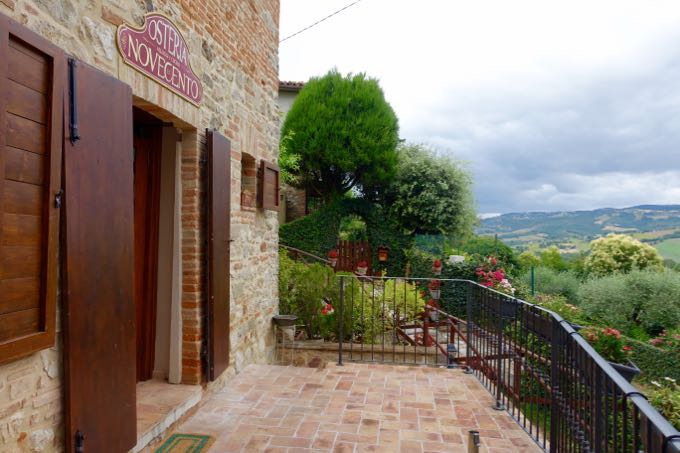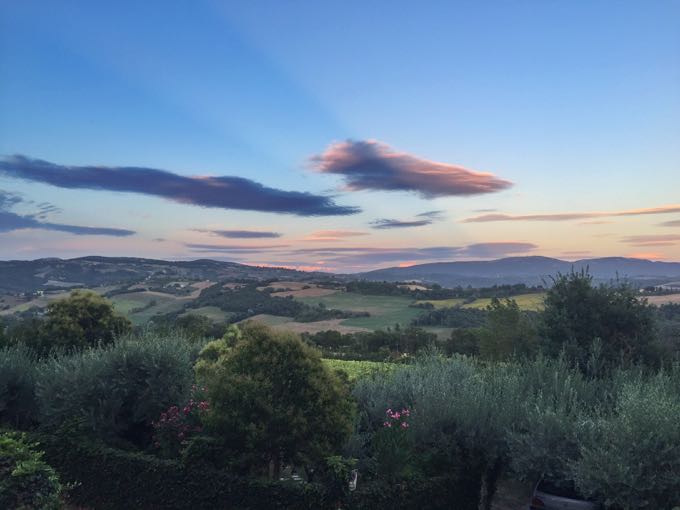 Osteria Novecento
Voc. Castello, Ilci
+39.075.885.2294
Closed Monday.
See their Facebook page for the weekly fish menu.
For more information on dining in Umbria and Italy download my app, EAT ITALY. EAT ITALY is a free app, and contains guides to Venice, Milan, Rome, Florence, Torino and Umbria (and an ever expanding list of regions and cities) available as in-app purchases for both iPhone and iPad