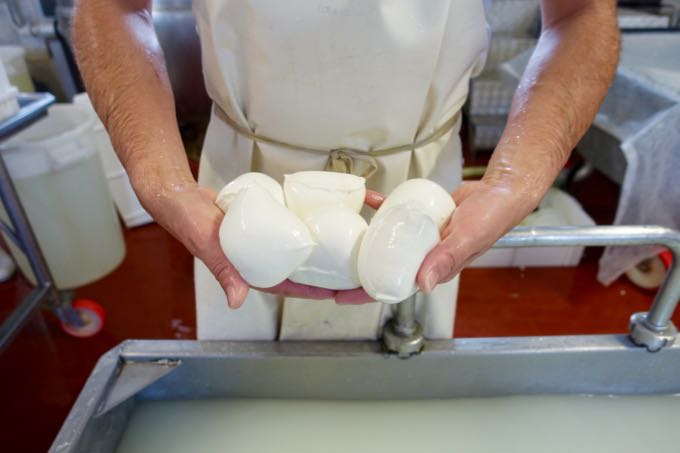 In my last newsletter* I mentioned that this year I was going to try to visit more people making food. I'm not talking about cooking. But visiting the artisans who are actually making the products that I use on a daily basis. One of the first visits on my 'to do'  list was perhaps the one closest to my house. (Umbria, not Rome). I've been buying mozzarella and cheese from Caseificio Montecristo for about 20 years now. And although I've featured their wonderful cheeses many times on this blog, I'd never been behind the scenes to see the actual cheese being made. I guess I have the same excuse as New Yorkers never going to the visit the Empire State Building or Romans not going to the Colosseum. It was just there, and I'd been taking it for granted all these years.
When I first started visiting Caseificio Montecristo the store was located in the middle of a farm, with strange hours and barely any cheese for sale at any given time. I remember waking up early, phoning the store and asking if they could pretty please set aside some mozzarella and ricotta for me? Later that morning I would load Emma and Sophie into the car and we would make our mozzarella run. The best part for them was the chance to wave at the cows as we parked next to the stalls. The best part for me were, of course,  the pristine white globes.
These days the Caseificio has changed a bit. They opened a very fancy store just down the road, in a new shopping center beneath the local motel. It may not be as picturesque (no cows) but it offered them a chance to truly expand their cheese making, including now at least 20 goat, cow and sheep milk cheeses that are extraordinary.
While I certainly enjoy these cheeses, it's the mozzarella we still make a daily run for. Made from cow milk, not buffalo, it's just about perfect. We basically live on that, and tomatoes, all summer long.
So a couple of weeks ago Sophie and I decided to make a visit to see how the mozzarella was made. It was really interesting, since I'd seen mozzarella being made in the past, but always by hand. Montecristo uses a small artisinal machine to make theirs, which is why they have been able to increase their production. Also, I found that one of the reasons I like their mozzarella so much may be due to the fact that they add salt to the curds as they make it, rather than salting the brine afterwards as is more common.
And if you're curious how the mozzarella is made, don't worry: I made a video.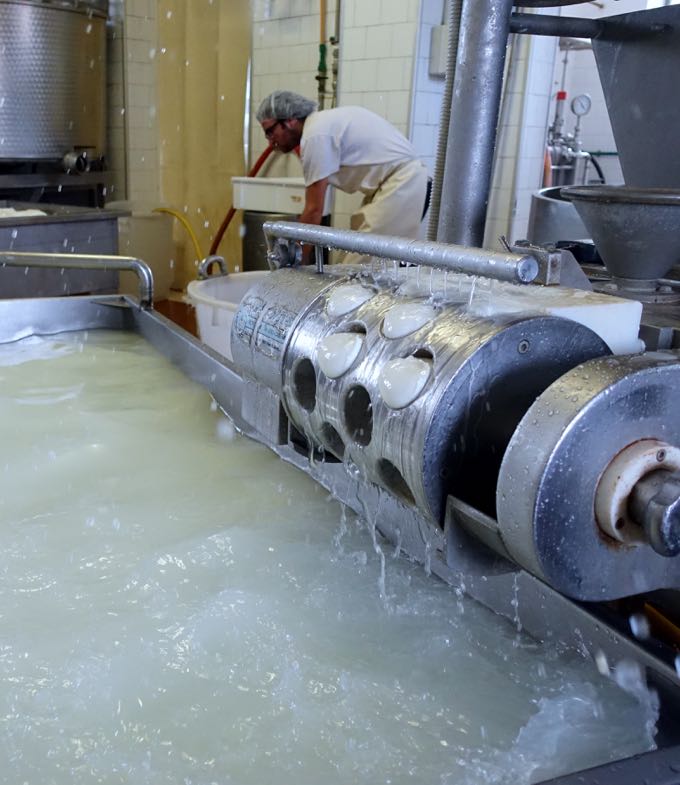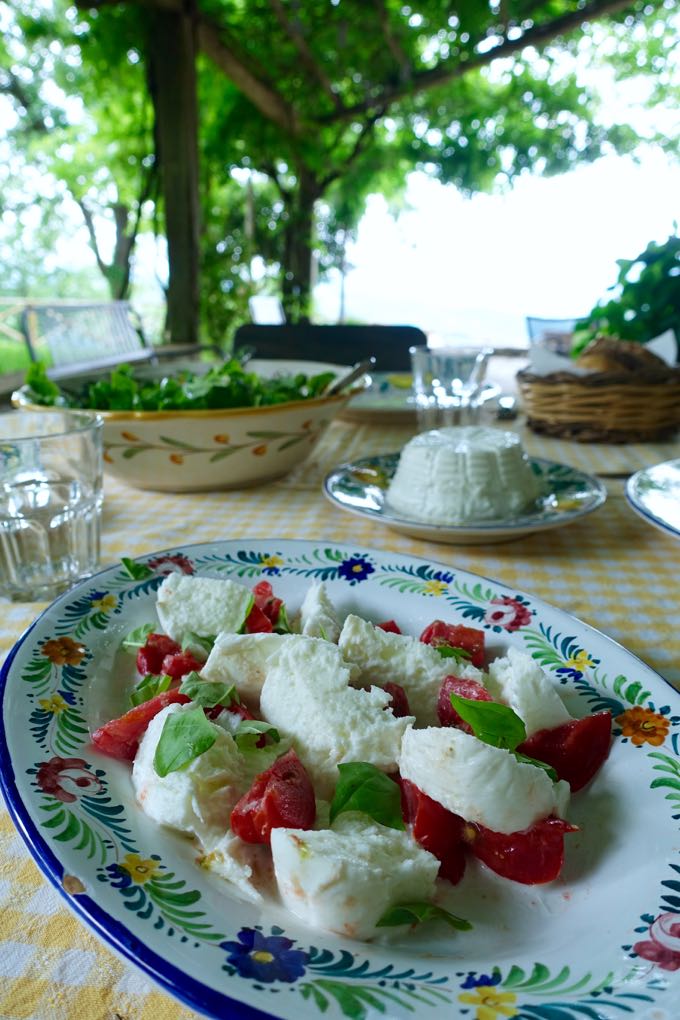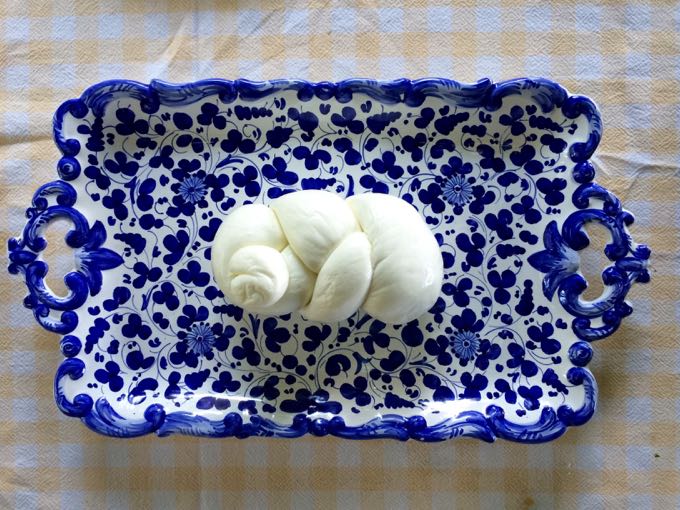 *What?! You're not signed up for my monthly newsletter yet? What are you waiting for? Just click here, and sign up.
Caseificio Montecristo
Via Campette (Complesso Europalace)
Todi , Pian di Porto
Tel: 075.898.7309
Open Monday-Saturday (closed at lunch time)
Located just off the Todi-Orvieto Exit on the E45. You'll see the sign for the Europalace Hotel.
For more information on dining in Umbria and Italy download my app, EAT ITALY. EAT ITALY is a free app, and contains guides to Venice, Milan, Rome, Florence, Torino and Umbria (and an ever expanding list of regions and cities) available as in-app purchases for both iPhone and iPad.