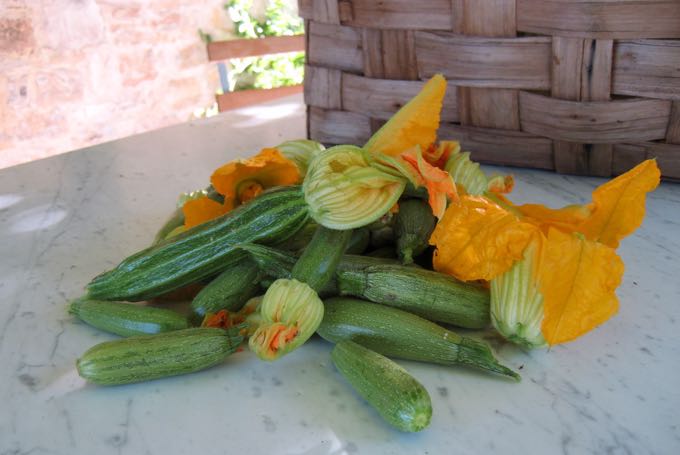 It's zucchini season big time. We are right in the midst of it. If you have a vegetable garden then you are probably at the giving-them-away stage. And if you have a CSA? Then I'm sure you're receiving your body weight in zucchini by now. But even if all you're doing is heading to the market, zucchini is right there in your face.
Which makes me think you might be looking for a recipe or two? Or 20? I just did a search on my site and I was shocked (well not really) to see that over the last 5 years I've published a total of 20 zucchini recipes. And that's not counting the recipes that call for zucchini in a supporting role. These are recipes where zucchini is the star. 
Here, today, to make your life a bit easier, I've rounded up all of them.
Happy Zucchini!
Or, as we say in Italy Buona Zucchini!
(actually, no one ever says that. But have a good one anyway)
Zucchini Lasagna
Spaghetti with Zucchini and Pecorino
Fried Zucchini Flowers
Zucchini and Ricotta Salad
Zucchini-soise
Stuffed Roly Poly Zucchini
Zucchini and Colatura Pasta
Zucchini and Rosemary Pasta
Zucchini and Pancetta Pasta
Chickpea and Zucchini Soup
Zucchini and Basil Soup
Zucchini, Mint and Ricotta Pasta
Vongole, Lemon and Zucchini Pasta
Roasted Zucchini Salad
Zucchini Carpaccio
Pasta with Zucchini and Smoked Provola
Zucchini Ricotta Soup
Zucchini Gratin
Fazzoletto di Uovo