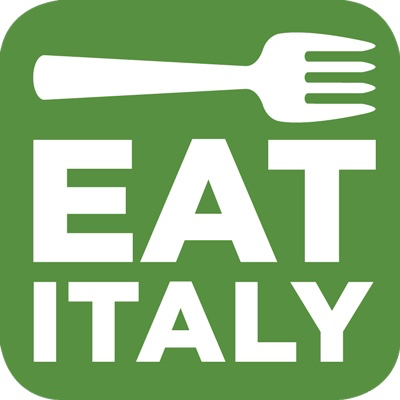 On March 11, 2011 I launched my first app, Eat Italy. The app format allowed me to share all my views and opinions about where I think you could find a good meal (and just about anything else edible) in the city I call home. I had such great feedback from you about my highly personal lists of favorite places to go, that I soon  followed up with EAT FLORENCE and EAT VENICE.
Working on the apps, as well as my blog, has allowed me to travel all over Italy. And me being me, I've spent most of that time eating. While I've had plenty to do (i.e. eat) keeping these three apps up to date, I've also been collecting a lot of information (and pounds) that I haven't been able to share with you.
Until now.
(the information, not the pounds)
Today I'm hugely proud to be launching my newest app today: EAT ITALY As you know my travels take me up and down and all around this delicious country. In my new app I'll be able to share my recommendations from Bari to Torino and everywhere in between.
Not only will there be new content, but I've been able to completely update the software. My previous apps were partnered with a company based in San Francisco which is going out of business. This has allowed me to commission new software which I think is better than ever.
But back to the content. While Eat Italy, Eat Italy and Eat Venice all have new and updated entries, my biggest news is that I am launching EAT MILAN. If you are one of the zillion of people heading to Milan for Expo 2015 I hope you'll find this helpful.
And coming soon: Eat Puglia, Eat Torino, Eat Umbria and eventually Eat Bologna, Eat Naples and Eat Sicily.
How it works: Eat Italy is a free app. You can download it this very minute. Right now. Right here on to your iPhone or iPad. Inside EAT ITALY you will find Eat Italy, EAT FLORENCE, EAT VENICE and EAT MILAN. You can download them for a free trial, and you'll get my five favorite picks for each city for free.
If you like what you see, and want my full guides, you can buy each city as an in app purchase. It sounds more complicated than it really is.
The important things to know:
-If you previously purchased the original versions of Eat Italy, EAT FLORENCE and EAT VENICE these apps will no longer be supported or updated. They will continue to work on your phone in the current operating system, but they will eventually start to degrade since I am no longer able to update the software.
-My new app Eat Italy is free.
-Eat Italy, Eat Milan, Eat Italy and Eat Venice can be bought as in app purchases in EAT ITALY.
-More cities and regions coming soon!
I am hugely excited about this adventure, and I hope you are too. As ever, thank you for your support, suggestions and thoughts. It's what keeps me moving forward.