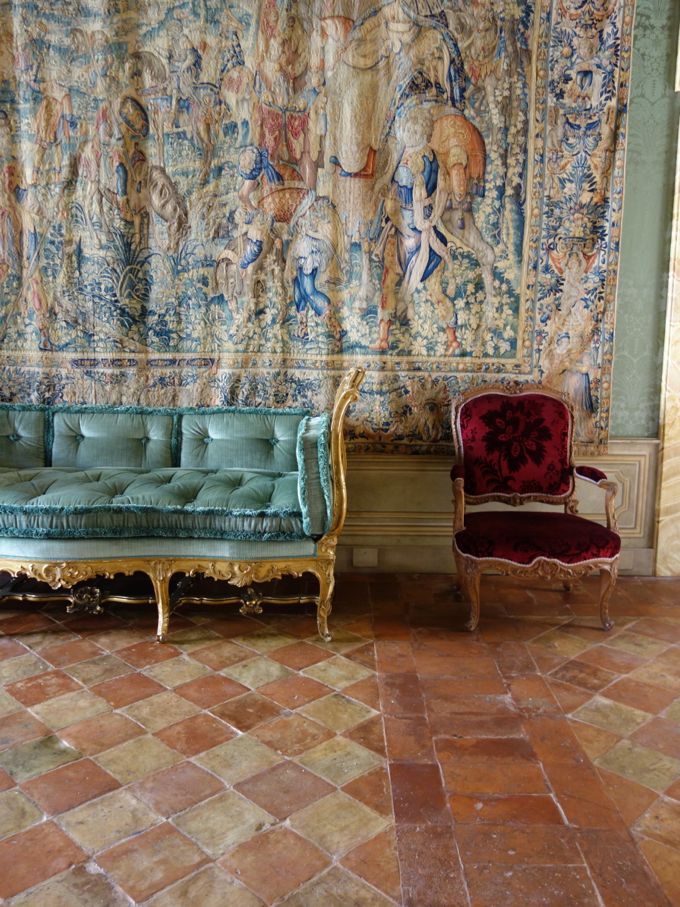 Last week I had the supreme good fortune to be invited for a private visit to Palazzo Nunez Torlonia in Rome. For much of my career, I actually spent most of my time visiting private palaces, castles and villas. The results of these visits filled up my six books and hundreds of magazine and newspaper articles. But lately, as you know, my focus has shifted from architecture and interior design to pretty much  food 24/7.
Last week I happily shifted back into palazzo mode. I tagged along with a group of Fellows from the American Academy of Rome (where I am Chair of the Friends of the Academy.) The extremely generous invitation came from Donna Olimpia Torlonia Weiller, the current owner of this historic palace. 
Located just a block away from the Spanish Steps, the palace was built in the 17th century for the Marquis Francisco Nunez-Sanchez. It then passed through the hands of Lucien Bonaparte and finally was bought by Prince Marino Torlonia in 1842. 
Most of the original palace still belongs to the Torlonia family. Sadly, an entire wing was destroyed in a fire in 1991, but happily much survives and  the rest has been expertly restored. 
We had free run of the piano nobile, which is about as palatial as things can get. 
After our tour, Donna Olimpia hosted us for a very elegant lunch, set on the balcony overlooking the courtyard. Shaded by a century-old rose that twined its way from the ground floor, we sat down to meal of all sorts of yummy, old school things that you rarely see these days. My favorite was the extremely decadent insalata russa, a mixture of steamed vegetables bound together by eggy mayonaisse. 
And please, tell me you love the  ceramic bird centerpieces as much as I did.