Ristorante Umbria is, I think, the very first restaurant I ever went to in Todi. That's because, for a long while, it was just about the only place in town. Although there were a few smaller places, and then eventually a pizza place or two, the Umbria was pretty much it, when it came to fine dining in this hill top medieval town.
And by fine dining I mean a true ristorante, with starched linen table clothes, professional service and a wine list that included more than just the local Grechetto or Montefalco Rosso. In other words, 'fancy.' Which pretty much explains why I haven't been there in at least eight years.
When we head up to Umbria for the weekends the last thing we usually feel like doing is putting on anything fancier than jeans not muddied by the garden and heading out for a formal meal. We are more likely to grill sausages and bruschetta at home, or else head down the road to the uber rustic Cibocchi.
But last week I was in Umbria for a different reason. I was not there to unwind, garden and cook my way through a weekend. I was with a group of 20 travelers who I had the great pleasure to show around (and by this I mostly mean eat around) Umbria. Based in Perugia, we headed out to eat truffles in Trevi, twirl unbricelli in Orvieto and drink Sagrantino just about everywhere.
Our day in Todi provided the perfect excuse to visit the Umbria again after my too long absence. Maybe it had to do with the fact it was a picture perfect day, or that I was seeing everything through the rose colored glasses of first time visitors, but our meal there was magical.
After a visit to San Fortunato and the Duomo we headed beneath the arches that support the town hall, down the steeply winding street that leads to the almost hidden door of the Umbria. The reason Todi's most famous restaurant is tucked in this out of the way location and not on the main square becomes apparent once you arrive. Ther restaurant balances on the very edge of the town and the spacious vine covered terrace that makes up the summer seating has got to enjoy one of the best front row seats of the picture perfect green valleys and hills this part of the world is known for.
Since it was a chilly March day, however, we took over the main dining room, which is beyond charming. With a fire lit in the massive stone fireplace, we sat down at the perfectly laid table beneath a portrait Jacopone.
Our menu that day spoke Umbrian big time. We started out with a warming bowl full of farro soup, rich with concentrated tomatoey broth and bought to life with a bright green drizzle of olive oil. The obligatory umbricelli turned towards spring, with a sauce made of both cultivated and wild asparagus, studded with crispy chunks of pancetta.
For our second course we had a choice between two dishes. Rabbit was cooked in salmi, a thick piquant sauce made of capers and thickened with the liver of the rabbit. Duck, instead, was braised slowly in Sagrantino and served atop a bed of lentils.
After a sweet ending to our meal, which included biscotti dipped in sweet wine and thick slices of pine nut studded torta della nonna, we headed out to the terrace. As we sipped our coffee and took a gazillion photos of the view, I promised myself that next time we came up to Todi I would remember to pack my 'fancy' clothes so that I wouldn't make the mistake of waiting another eight years to come back here.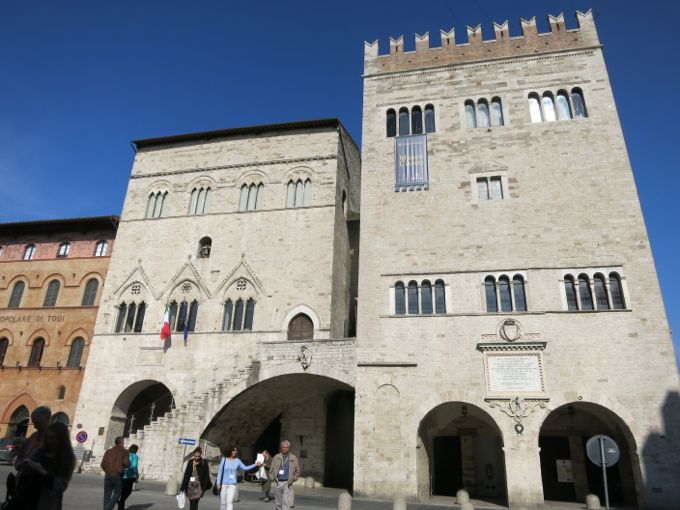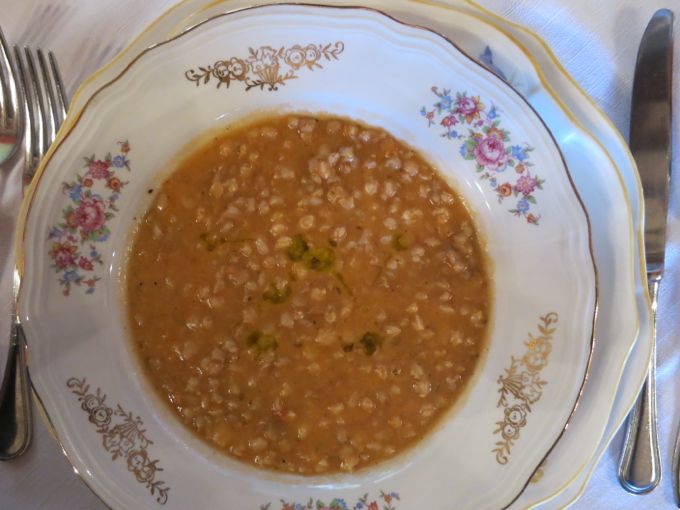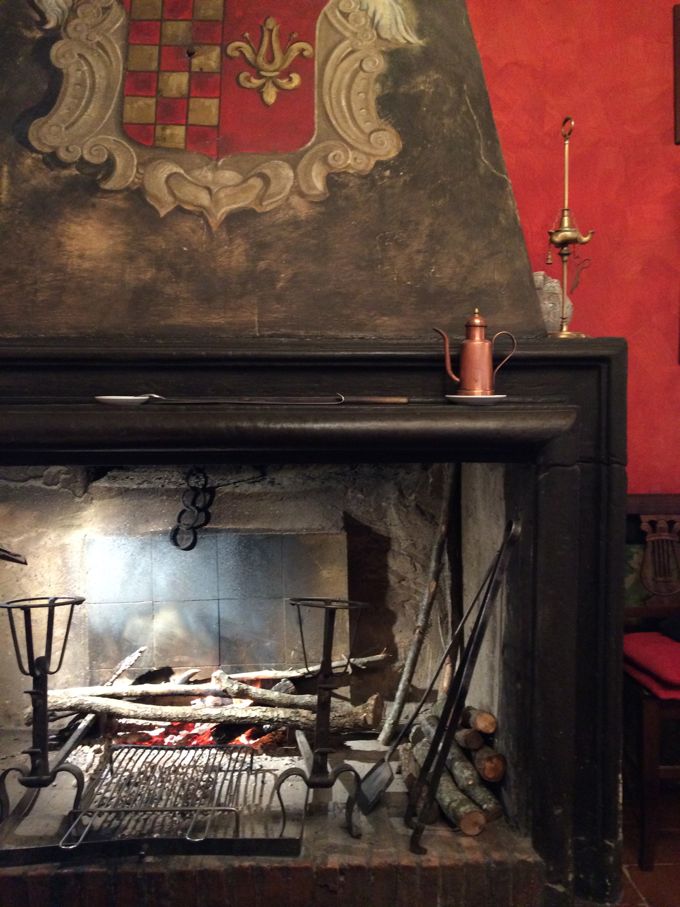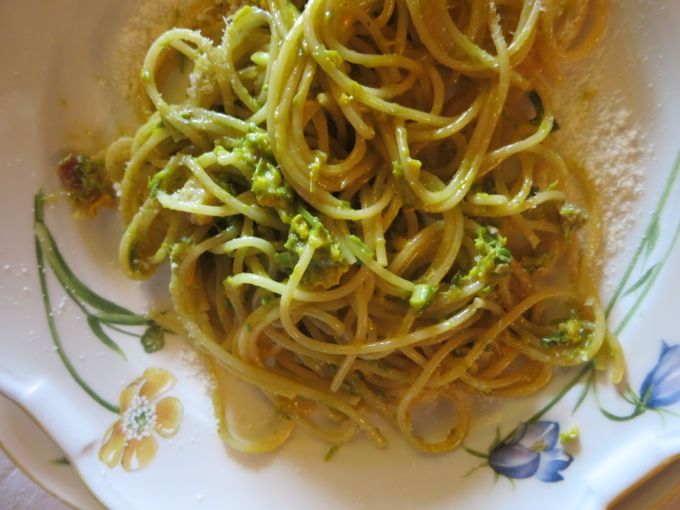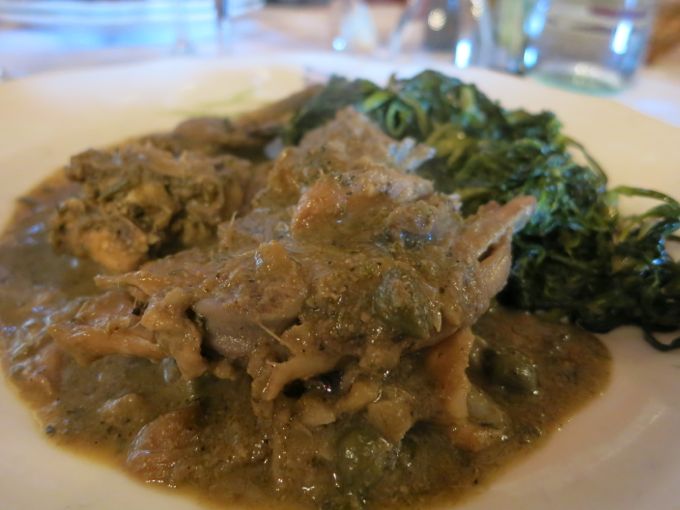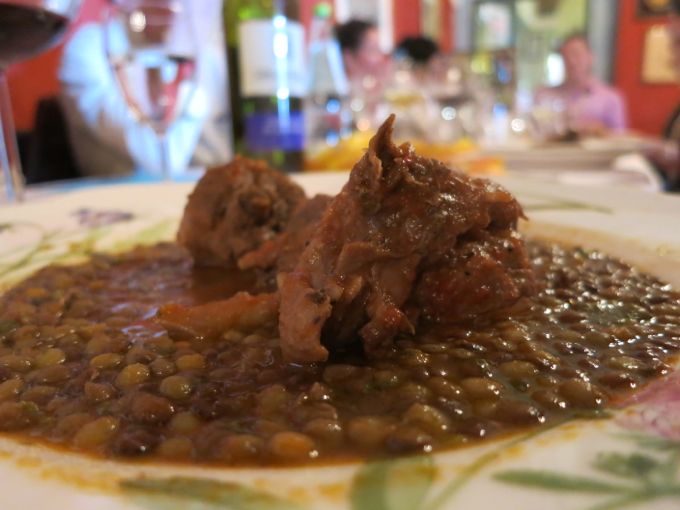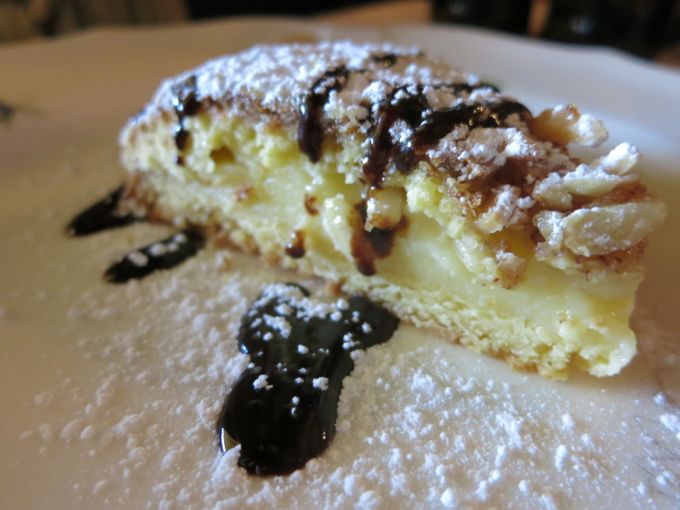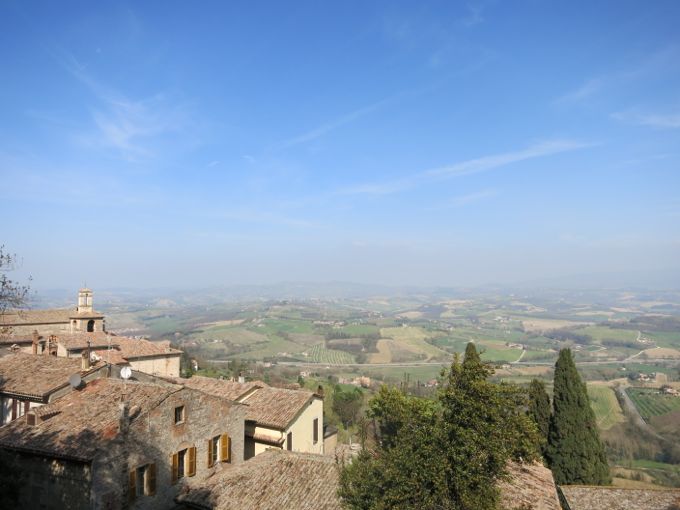 Ristorante Umbria
Via San Buonaventura 13, Todi
+39.075.894.2737
We had a lovely, informative and fun time  visiting the monuments of Todi with the excellent guide Elisa Picchioti