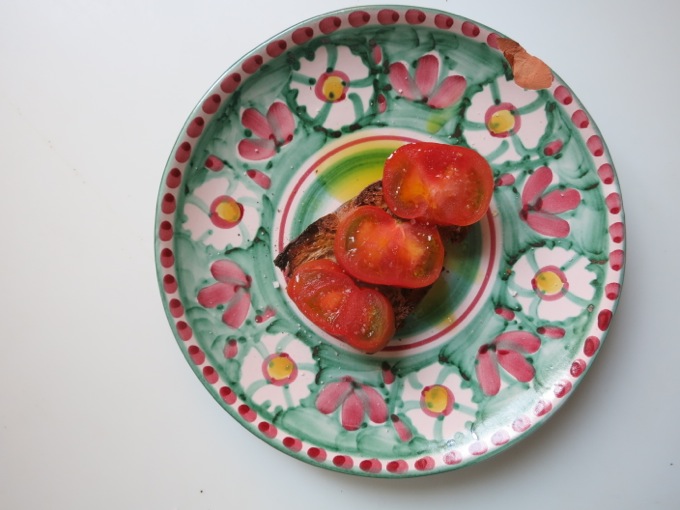 Yesterday I mentioned that I often receive products from producers with the hope, from them, that I will write about them. I usually play around a bit, and if I end up liking them, and the recipes work out, I'm happy to recommend whatever it is. Because I really do get a lot of questions about what brand of olive oil/balsamic/pasta/fill-in-the-blank I use.
A few weeks ago a friend of mine who produces olive oil, asked if she could drop by some samples. "I'd love for you to work in the oils into some recipe."
Since her oils are so special, I held off writing anything until I could think of something beyond using the phrase 'drizzle with extra virgin olive oil to finish.' That pretty much goes without saying, right?
While Marina Colonna does make regular extra virgin olive oil (that you are free to drizzle on anything your heart desires) her citrus oils were what I really wanted to play around with. Long before people started infusing olive oil with just about everything, olive oil producers in Abruzzo were using lemons in a completely different way.
But first, a word about infused oils. I hold almost all infused oils in the same regard as I do things like hazelnut flavored coffee. Yuck-o-rama. Usually, all those oils you see with branches and twigs, or pieces of various citrus peels are old musty oil that has been 'infused' with artificial flavors and ingredient that have no business being there. A bright ribbon around the bottle is usually a dead giveaway.
Instead, what Marina does is actually press the citrus fruit along with the olives themselves. Drawing on the age old Abruzzo tradition of cleaning out your olive press with a run of lemons, Marina has been combining different citrus with the olives themselves, so that the pure, clean oils from the zest combine with the olives to produce a sunny, fresh and completely elegant oil full of all the best of both fruits.
Her original oil, Grandverde, uses lemons and is just about my favorite thing to drizzle on top of vegetables and fish. Lately Marina has been experimenting with other citrus – mandarins and oranges – and this is what she wanted me to play around with.
I'd actually never considered cooking or baking with any of these oils, since I suspected the volatile citrus essense would cook away and dissipate. So as I was muddling this over in my mind, tasting the oils, getting ideas, I came up with something that is a simple twist but turns something ordinary into something not only extraordinary, but completely addictive.
One of my daily breakfast routines is to toast a slice of Roscioli pane di lariano, drizzle it with a bit of oil and salt and gobble it up while I read the news, trying not to get my keyboard too dirty. As tomatoes come into season, things get progressively messier.
Last Saturday, as I was slicing my Sicilian tomatoes I groggily reached for the bottle of regular oil, but before I realized I was doing it, my bruschetta was soaked with the Colonna Arancio.
Well, why not, I thought? I often grate some orange zest on top of winter tomato pasta, so really the pairing was not that strange. So I continued, topping my bread with freshly sliced pachino tomatoes, some sea salt and even more of the fragrant orange oil.
As I tried my best to keep things off my keyboard, I realized I'd not only found my new favorite breakfast food, but a new use for one of Marina's oils as well.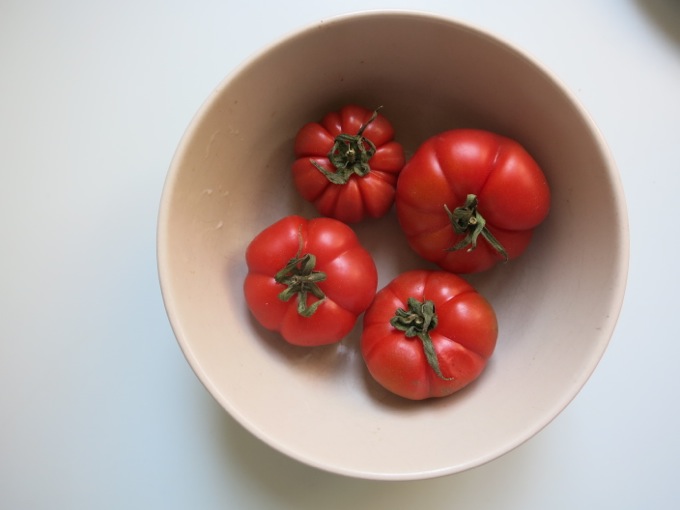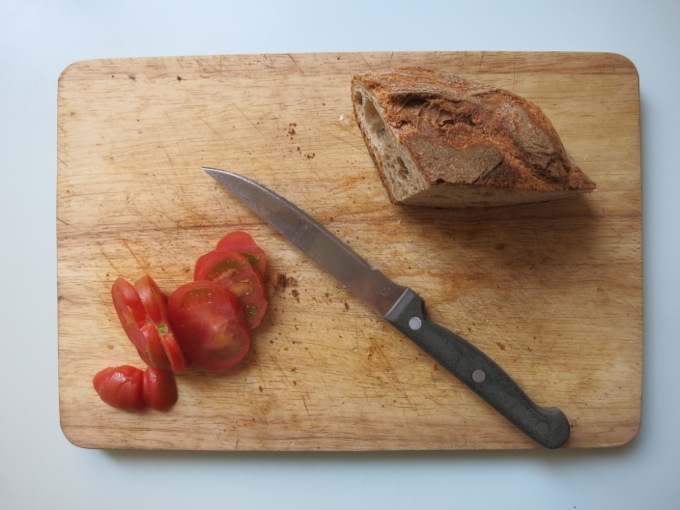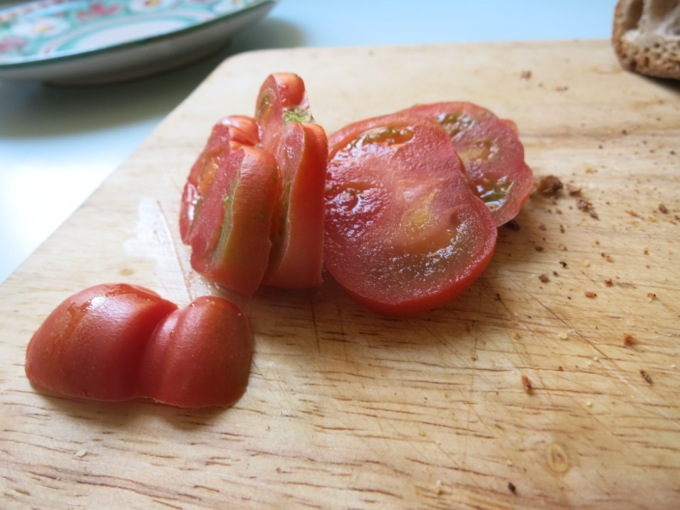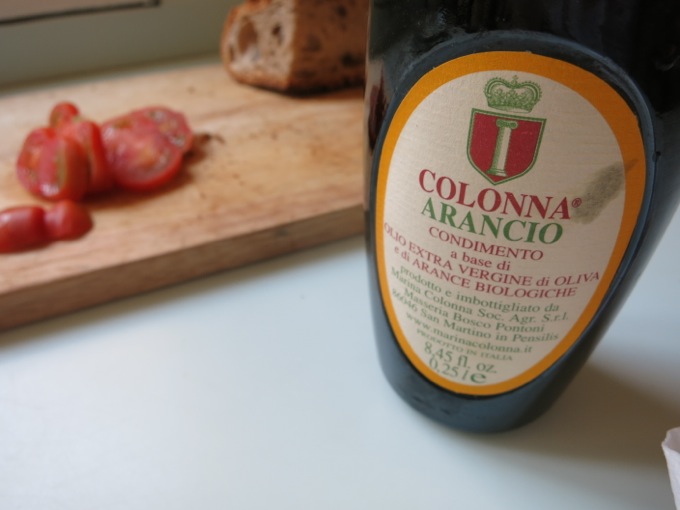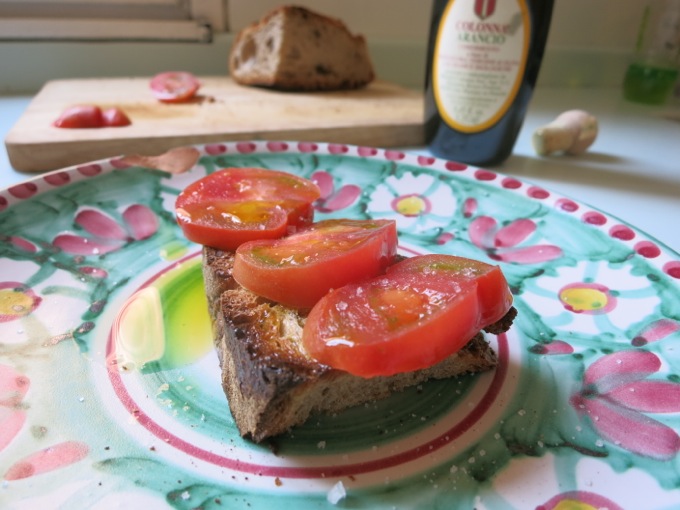 You can read more about Marina's citrus oils here. A full list of her retail outlets around the world is here
You can play around with her citrus oils by ordering the sampler from Zingerman's here, or full bottles of her Bergamot and Grandverde (Lemon) here.