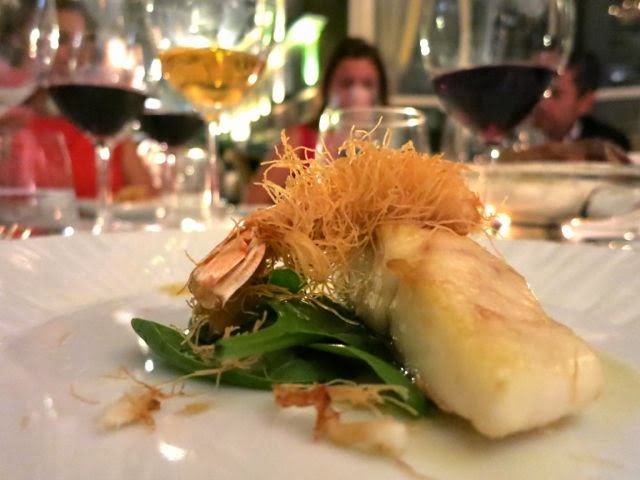 I'm not usually in the habit of going to super fancy restaurants. Unless, of course, it is for a special occasion. Or (even better) if I'm invited. Over the years I've happily accepted many kind invitations from friends to join them for dinner at La Rosetta. La Rosetta is one of the most famous fish restaurants in town, and the superb quality of the seafood , combined with the pitch perfect yet minimal cooking, makes it also on the decidedly fancy (i.e. expensive) side of things.
For about six years running my good friend Laura decided that the best way to celebrate her birthday was to invite a few of her closest friends to La Rosetta. Happily I was one of the chosen few, and so really got to know Massimo Riccioli, the chef and owner. Massimo had inherited his apron and restaurant from his father, and while modernizing things both in terms of the interiors as well as the cooking, it was always a very traditional eatery.

Massimo has now expanded his repertoire and is cooking on a new stage at the Majestic Hotel. (He's taken over the space recently left from fellow chef Filippo La Mantia. who has left the restaurant world for a stint on Italian TV) Massimo will still be following things at La Rosetta, which he leaves under the extremely capable and well trained hands of his sous chefs, but will be focusing all of his personal attention on this new venture.
Full disclosure: My first, and so far, only visit to the brand spanking new Massimo Riccioli Ristorante Bistrot was at an invitation-only press dinner a couple of weeks ago. I usually don't go to these types of events, but since this was a sit down, full service, multi-course meal, I figured it would give me a good enough idea to report back on.
First of all the space: The Bistrot is located on the second floor of the Majestic hotel. The opulent, yet serenely minimal, dining room is the kind of understated fancy that is rare to find in this Baroque city. Mostly lush shades of white and cream, with just enough gold trim and mirrors to make things sparkle. Wall to wall carpeting gave it a hush hush feel, and low lighting was flatteringly inviting. (all rare things in Rome)
Before dinner drinks and nibbles (best oysters ever!) were served on the large terrace outside, which I think must be one of Rome's best kept secrets. Tucked on the second floor of the bend in Via Veneto, it's above the hustle and bustle below. I will definitely be frequenting the bar here in the future.
While at La Rosetta Massimo had his hands tied, since it was fish, pure and simple. At the new Bistrot he is able to not only span far and wide, in terms of other types of meats, but also able to put a much more modern and creative spin on things.
Our first starter stayed firmly in fish land: a 'salad' of grilled sea scallop atop a decadent amount of thinly shaved ovoli mushrooms. The dressing, slightly sweet, was grape must and fruity olive oil.
Next up was one of my favorite dishes of the evening. Sorry, it went so quickly I didn't have time to photograph it. Bon bon di Scottona. Which more or less translates as veal bon bon. That would be a small meatball of leftover boiled veal, a delicately presented version of an old Roman classic, served with a crunchy celery-studded, cocoa scented sauce.
I loved Massimo's take on the classic 'cacio e pepe': chewy linguine made from seaweed gave an intense umami slant to another Roman standard.
Keeping with the sea + woods theme of the scallop and ovoli salad, rigatoni were dressed with thick chunks of porcini and tiny delicate calamari.
We were able to try two main courses. The filet of spigola with a crunchy scampi atop a bed of wilted spinach was light and perfectly cooked. Of all the dishes this one spoke most strongly of Massimo's La Rosetta menu: simple, perfect and unadorned fish.
I'm not sure if it was just overkill at this point, but the barely cooked duck breast served with marsala gelee and caramelized pear seemed tough and somehow a throw back to something from 20 years ago. No one at my table finished theirs. At first I thought it was just because we were all full. But once the dessert hit the table, everyone's appetite seemed to go into overdrive.
We were all basically licking the plates clean, fighting over some of the best desserts I've had in quite a while in Rome.
As at La Rosetta the wines we enjoyed were natural. My particular favorite was the final Cascina Baricchi sparkling Regina di Felicita'.
This is definitely a special occasion kind of place, and I'll certainly be heading back on my own, as soon as I have a special occasion to celebrate. Or, even better, a friend does.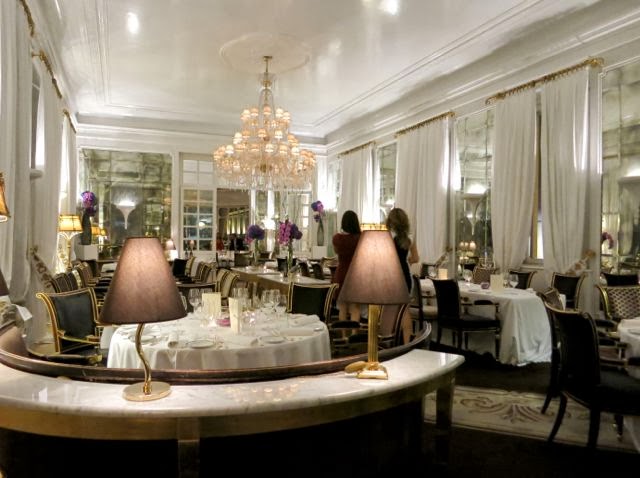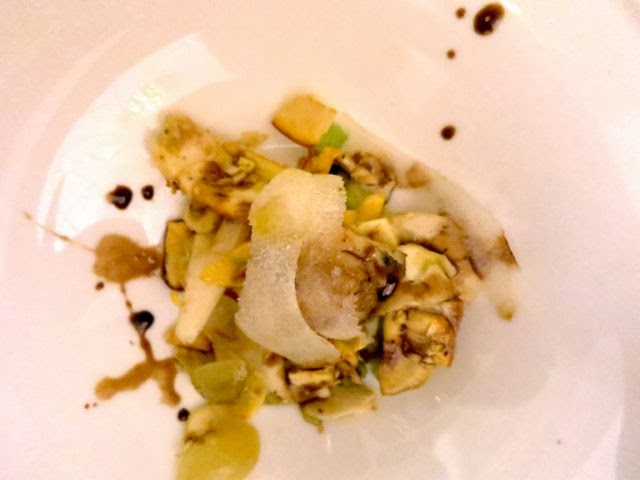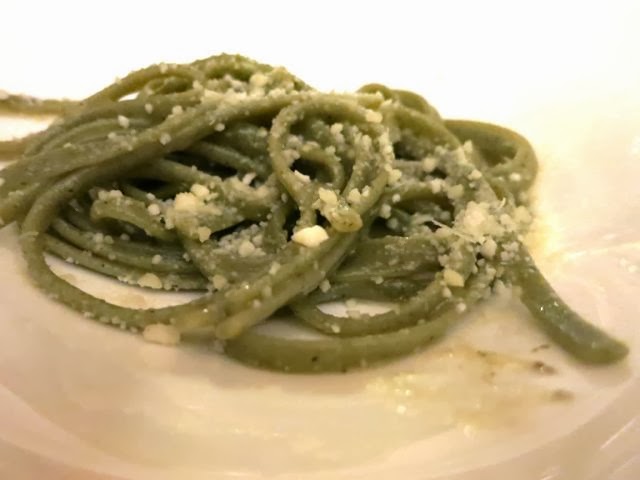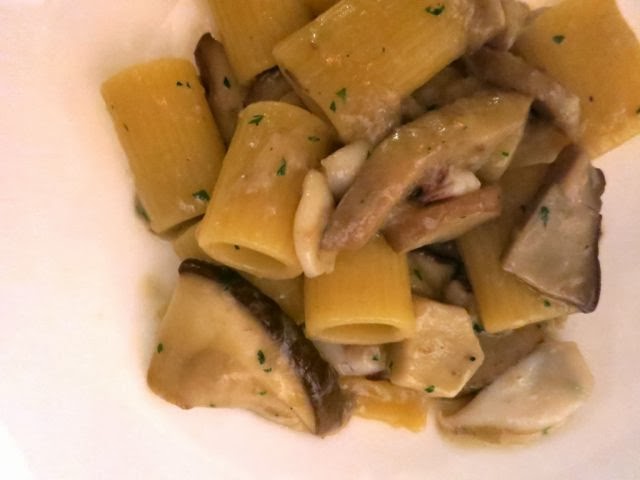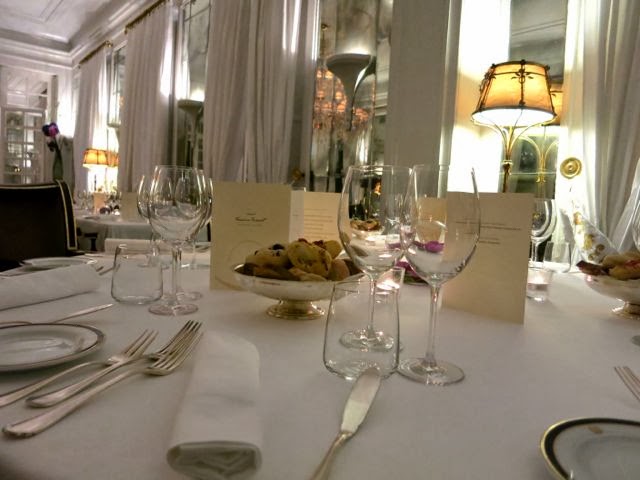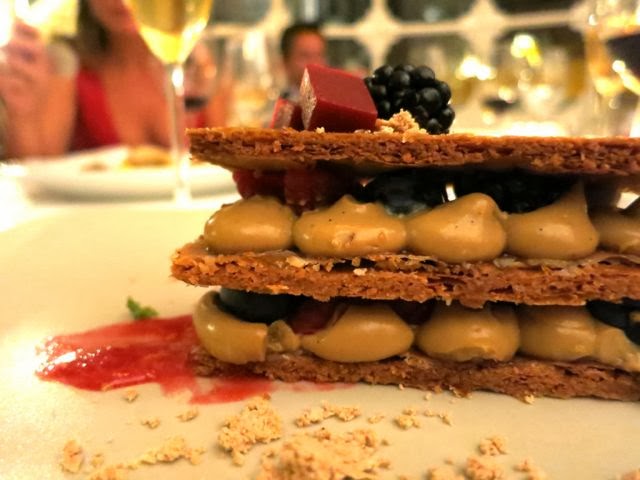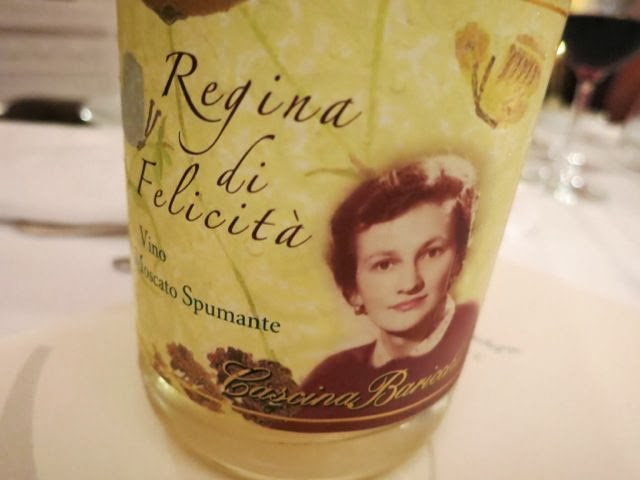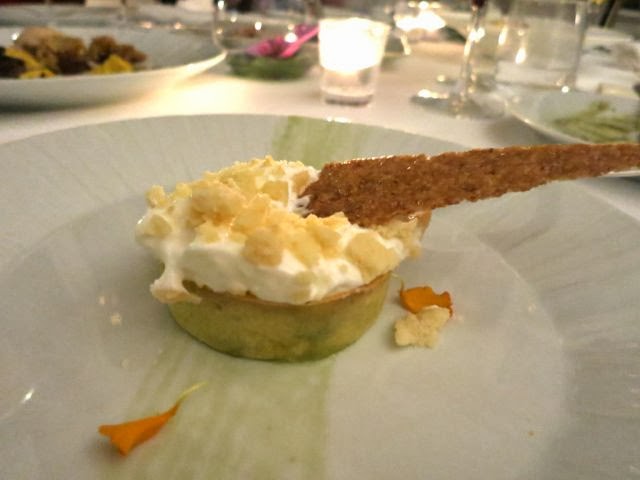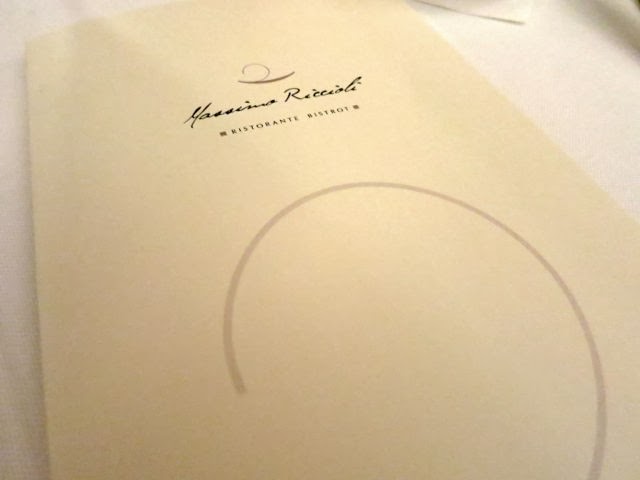 Massimo Riccioli Ristorante Bistrot
Hotel Majestic
Via Veneto 50, Rome
+39 06.421441
For more on eating in Rome download my app Eat Italy, available on iTunes and Android.