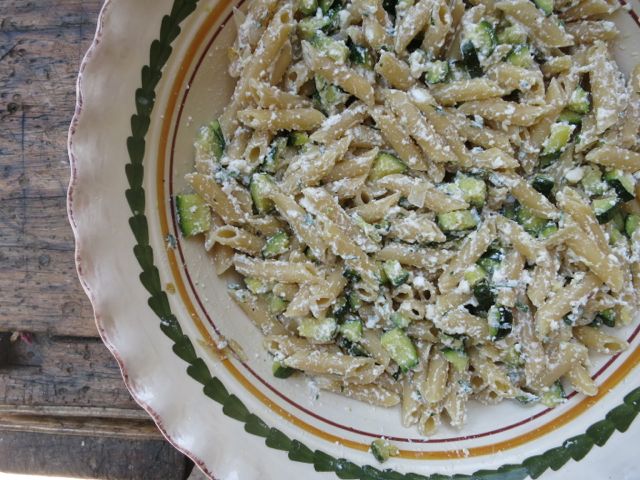 It's zucchini season again. And even though  rain meant a slow start for our dozen plants (I will never learn to plant less!) they have caught up awful quick. In the space of the two weeks I left them on their own they went from puny stubs barely making it up from the muddy ground, to a leafy jungle full of already over sized squash.
Just like the weird weather this year that went directly from winter to summer, my zucchini plants have missed that 'tween period when I would carefully harvest tiny, baby zucchini.

So, what to do with the groaning basket? Give some away to friends who help plant of course. And pasta. There is always pasta.
Actually, the slightly bigger than desirable zucchini are perfect for pasta sauces. Since they tend to break down pretty quickly, the juicy flesh  pairs perfectly with noodles. Last weekend I cubed, then quickly sauteed a few, with an onion while the pasta cooked. I then tossed it all together with a cup of ricotta and a handful of wild mint.
There are lots of variations on this dish. Switch in basil for mint, garlic for onions. The options are endless. And so is my supply of zucchini.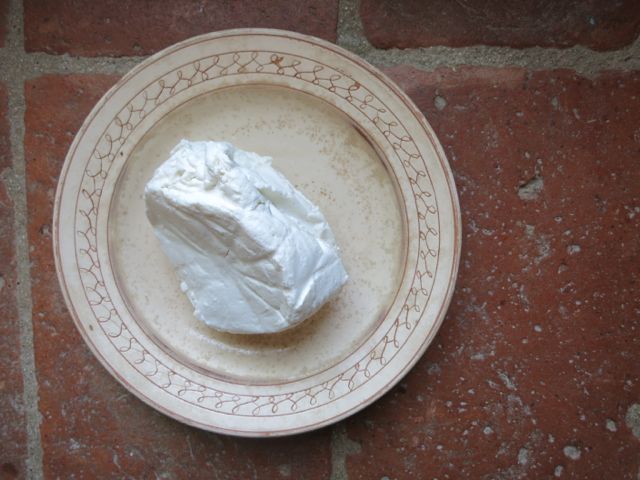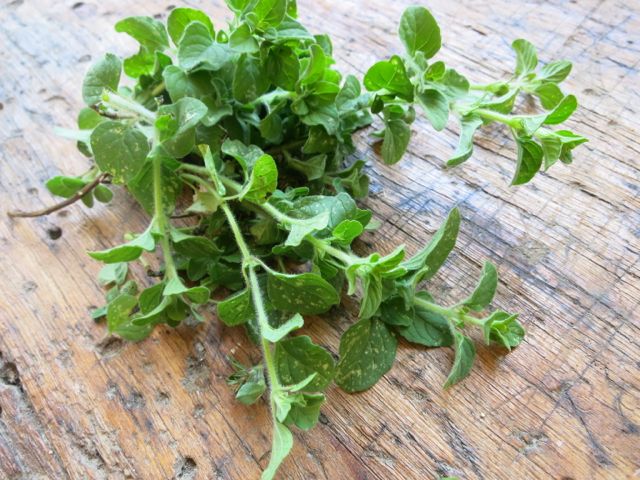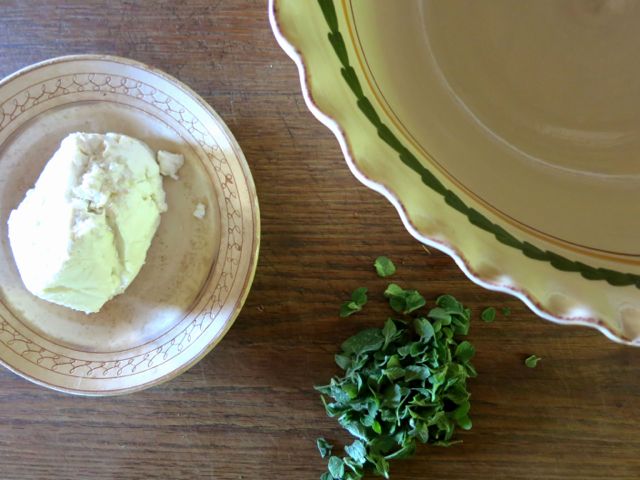 pasta with zucchini, ricotta and mint
1 pound / 500 grams of penne
4 medium sized zucchini (about 5 cups chopped)
1 small onion, finely chopped
1 1/2 cup ricotta
3 tablespoons of olive oil
1 tsp salt (plus more for water)
1/2 cup chopped mint (I used wild mint, but regular will do)
black pepper
Bring a large pot of salted water to boil.
Cut zucchini into small cubes, about a half inch.
Add olive oil to a frying pan and heat over medium flame. Add onion and salt and let the onion wilt, for about 5 minutes. Add the zucchini, and cook until just tender. (It will go from tender to mush very quickly. If you miss the point, that's ok. It will still taste good)
Put pasta to cook in water while zucchini is cooking. When done, drain pasta, reserving a cup of pasta cooking water.
Place ricotta is a large serving bowl. Add about a 1/3 cup of the pasta water to the ricotta, and mix it to loosen it up. Add the chopped mint, and a good grinding of black pepper. Stir, and add the pasta and zucchini mixture. Stir well, adding more of the pasta water if it seems dry.
You can serve with grated parmigiano if you'd like, but I didn't.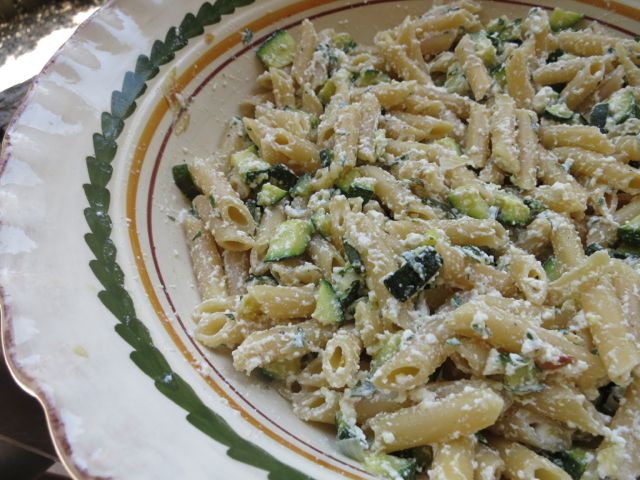 The scalloped bowl with the green border is from Sberna, in Deruta.