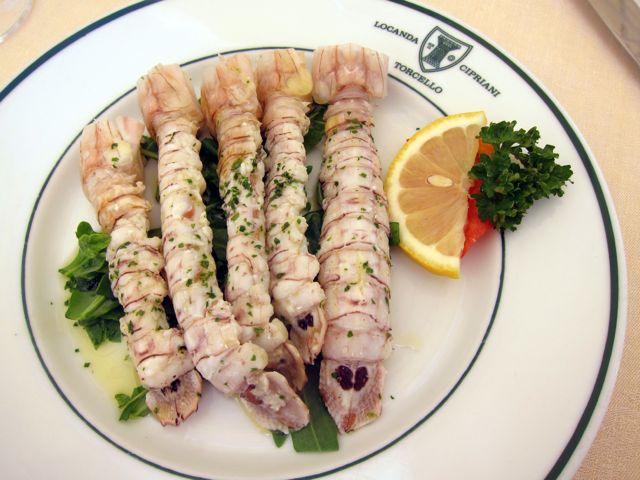 I know it's still winter. Lots of rain yet to come, and cold as well. It's even supposed to snow here in Rome on Saturday (fingers crossed.)
But even though I love the crisp cold of winter winter, and would just die of happiness if it snowed, somehow I'm also thinking about Spring. Walks in the country. Getting my garden going. In the meantime I make do. I stop by the local flower stand to buy a bunch of tulips. And since I'm  at my computer more often than not, I search my own photo library for key words like "flower', 'gardens', and 'spring.' (yup. That's what I do. Sit around looking at pretty pictures)
The other day, during a particularly dismal downpour, a photo of a flower-bedecked garden in front of a Romanesque church popped up on my screen. And immediately I was transported from rainy Rome back to a perfect Spring day on the island of Torcello in the Venetian lagoon. Where I had not only a delicious lunch, but one of those sun and flower-filled days whose memories get you through the worst of winter.

Dining at Locanda Cipriani is not really all about the food. It's got no hot young chef, nor does it do much on the creative side. But having a meal here can be one of the most magical Venetian experiences, even if it is a bit on the touristy side.
The Locanda Cipriani was opened by Arrigo Cipriani in 1934. That would be the same guy who brought you Harry's Bar and the Hotel Cipriani. Legend has it that he fell in love with the Island of Torcello (who doesn't?) and decided to open a small restaurant and hotel. The place is today owned by Arrigo's nephew.

Locanda Cipriani shot to fame through Hemmingway, who loved the place, and wrote one of his novels while staying in one of their six rooms. After the war, partly due to his influence, it started to become a hot stop for stars and the dolce vita.
While stars still may come here, you're more likely to find high end tourists from American, Russia and Germany.
And the food? Really very, very good. Not cheap, but not silly expensive either. The service is impeccable and the entire experience of a trip out to Torcello to see the Romanesque church, have a walk along the pathways that bisect the fields and finally lunch in the Cipriani's garden is unique.
What to order? Start off with a Bellini. Please. Remember, it was Arrigo Cipriani who invented this heavenly concoction of peach puree and prosecco. While every bar and restaurant serves them now in Venice, rarely to you get one so good. Made with only fresh peaches, of course.
This is the place to stick to Venetian classics. Moeche (soft shelled crabs ) if they are in season. Small, baby artichokes grown on the nearby island of San Erasmus are gently sauteed with wild mint. All of their seafood pastas and risottos are pitch perfect. And I have to say that the cannochie (a type of local crayfish) were the best I've had in Venice: fresh, plump and drizzled with fruity olive oil.

And if you just can't bear to leave? Don't worry, they have a half dozen hotel rooms. (Maybe you have a novel you'd like to write?)
There. Mission accomplished. Via this virtual photo trip, I think I've managed to fast forward to Spring for just a little while.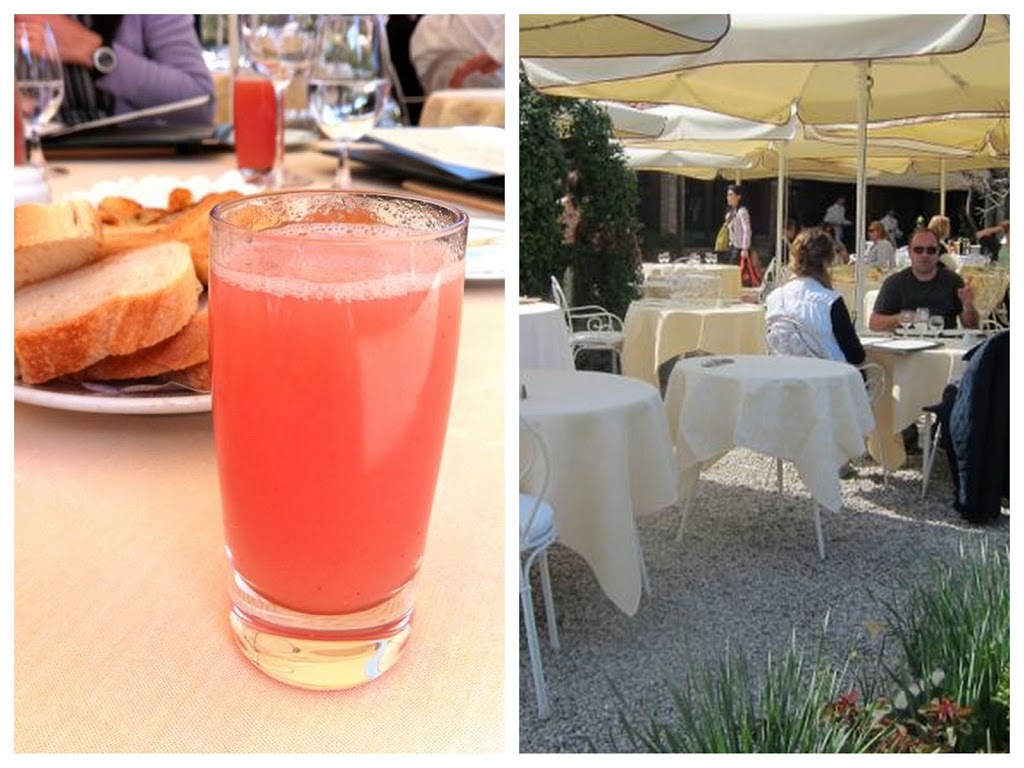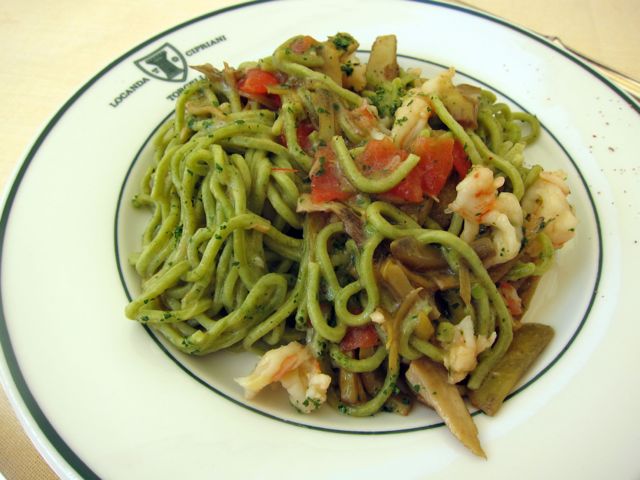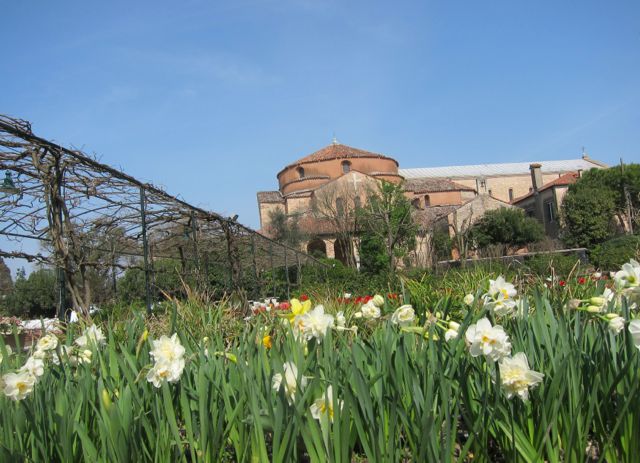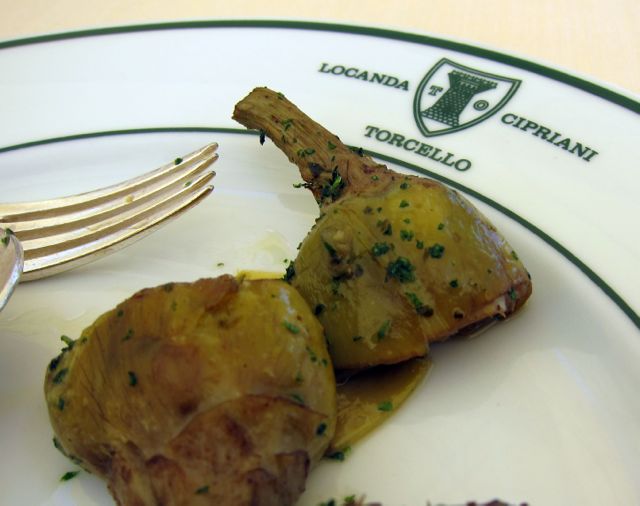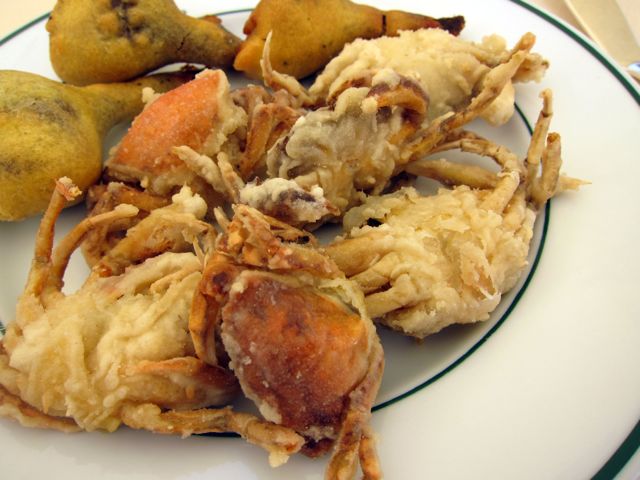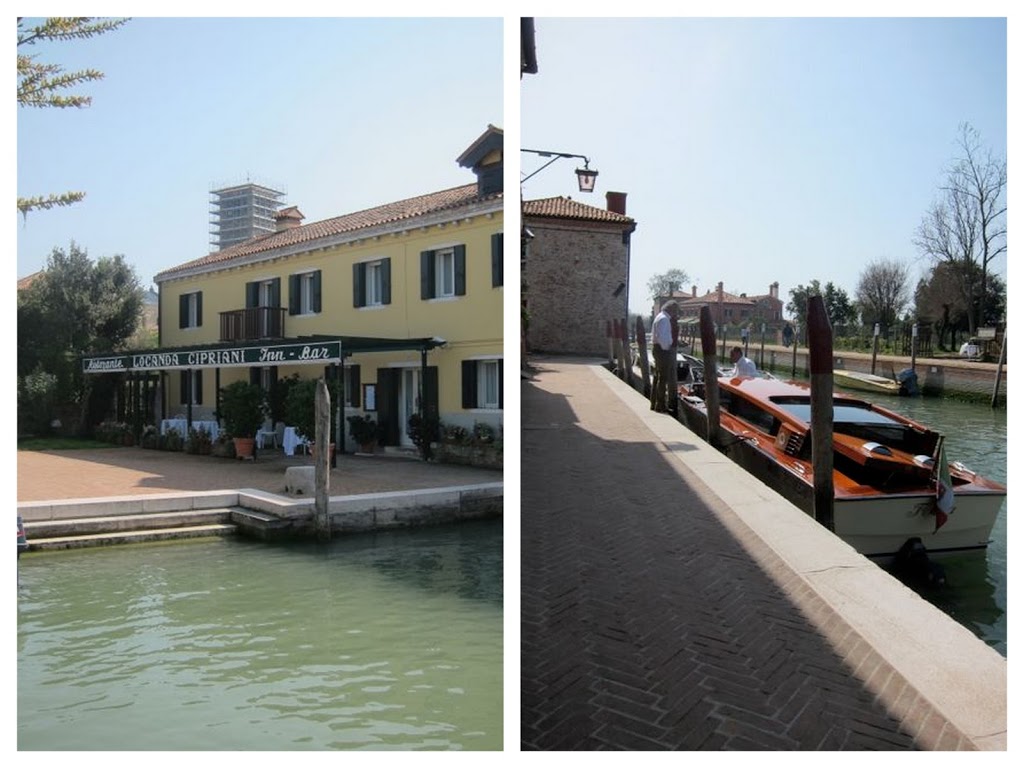 Locanda Cipriani
Torcello
+39 041 730150
For more about eating in Venice, download my app, EAT VENICE, at iTunes.